Talented actor, producer, shares how what he learned in those roles helped him with directing his first film
by Carole Dean
Tom Malloy has raised over $25 million in private equity for films. He has produced 17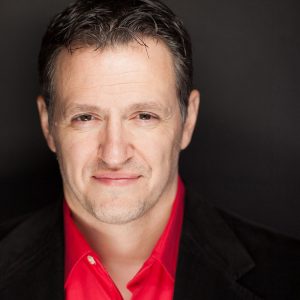 films. Ask Me to Dance, his last film, was his directing debut. He's written 30+ screenplays and optioned, sold, or made into movies 24 of those screenplays.
Tom is also the President and co-owner of Glass House Distribution, a sales and distribution company, that now represents close to 100 films. He Co-Owns FilmmakingStuff.com, one of the most popular film blogs online. His book Bankroll, 2nd edition: A New Approach to Financing Feature Films was the gold standard book on film financing.
Guest host Heather Lenz interviewed Tom Malloy on From the Heart's The Art of Film Funding Podcast asking for advice on filmmaking and financing. This is an excerpt of that interview.
Advice on Moving from Producer to Director
Tom Malloy believes that producing a few films before you direct will make you a stronger director. He directed his first film after being in the industry for twenty years. The experience he's had writing, producing, and acting gave him confidence to move to director. He says his strength is working with actors, timing, and dialogue. He remembers Ron Howard as saying, when the script is great and the actors are great, then the film directs itself and he found this to be true.
It is good to know where your weakness is, Tom suggests. Hire the best people to support you in this area. For Tom, lighting and cinematography were two things he did not want to focus on. So for his first feature, Ask Me to Dance, he made a point to hire a great DP, Pascal Combes-Knoke.
His actors enjoyed working with him. Tom said, "when the actors knew their lines and nailed their characters, it made his directing job so much easier. He said, "These actors were happy to be there because I let them play and I gave them the space to bring their A game."
Is it a Challenge to Act in a Movie You are Directing?
"When I first wrote the film," Tom said, "I thought of writing a role for myself. But that was before I decided to direct the film. Once I made the decision to direct then I decided to start casting first. I began to look for a female lead. We found Briana Evigan, the star of the Step Up movies. She had a dance fan base and she's a great dancer and a very funny actress.
"We had submissions for the role that I ended up playing, but there was a four-pronged need that we couldn't match up. This actor had to be funny, and they had to be a good dancer. That narrowed the field. Then you had to have some name value.
"So, now if we found these traits, then we had to have someone that would do it for our budget. At this point in the film, our budget was committed to the other stars. We had Mario Cantone, from Sex in the City, Joyce Dewitt, from Three's Company, Catherine Mary Stewart, and Kurt Angle, plus many more great actor/dancers.
"We didn't have much left in the budget for that role. I was the only one that filled all the boxes and would do it for this low budget. This was one of the specific challenges that we overcame.
"As far as acting and directing I filled that weakness with David Josh Lawrence, who works for my Glass House Distribution Company as head of acquisitions. He's also an actor. He functioned as a second unit director and was my eyes and ears when I was on camera. He helped by whispering tips on how it looked."
Tips for Indie Filmmakers
"I think that on a general note," Tom advised, "partnering with people that are very experienced and good at what they do is smart. It's much better than partnering with friends. You should consider never working with a friend unless their talent exceeds the friendship or at least is equal to the friendship."
"When you start a film, you have this idea in your head. You write your screenplay and you get it to the point where you start adding people. You find the perfect team, then you shoot. And when you're shooting, there can be over 50 people on set." (During Ask me to Dance at one point he had 70 extras.)
"You put everything together and then it's over. Now it's back to just you plus the editor, plus the post supervisor. You might have a colorist, you might have a composer, all these people, but you're the main person, especially if you're a director. You want to be one of those 'roll up your sleeves and finish till the end directors."
Tips on the Editing Process
"I would say try to find an editor who you trust. In this film, we have Frank Reynolds who is a long- time friend. He edited one film that got nominated for best picture called In the Bedroom. He worked with me on my movie, The Alphabet Killer years ago. And he is also a kind of a 'fireman editor' for me that I bring in to touch up a movie for one week and fix it. You want to work with the best people in that regard.
"Another tip, I would say not to make decisions too quickly. Don't just jump into something, take time to make the best decision on what's going to be best for your movie. When people are referred to you, say, 'let me consider.' Always be thinking of what's best for the film.
"We had had some development financing, which I highly recommend people consider. I have a course that I teach on filmmakingstuffHQ.com called Funded Development (https://www.filmmakingstuffhq.com/development-financing-info/).
"It's about raising a small portion of the money that you use to develop the movie, meaning, get a casting director on, get the legal paperwork done and push it forward to the next level. That's what we did on this one."
Any Tips on Financing Indie Films?
"The actual finance of this movie came from a new business partner of mine. Giving specific tips, I'll just say that people who happened to be in the crypto (currency) space seem to be gamblers in a way. In my career, there's always been different people that I went to for financing.
"I remember when online poker was hot, you could get these poker players that were worth millions to invest in movies. And I'll just say that crypto is kind of the new poker because there's so much money. People that just invested a thousand dollars in 2011 are now multimillionaires in crypto.
"With all investors, no matter what you're raising, a hundred thousand dollars or $5 million, it takes a lot of work and time to get them attached to you and for them to trust you. Ultimately the best tip that I can ever give to anybody trying to get financing, no matter where you're going, is stay focused on the project. This project was so smart, and we just kept adding more and more value, then it became irresistible.
"I've always said that development and prepping the project where you are adding more value is most important to financing. If you're stuck and you can't find any funding, keep adding more value, whether it's cast, or locations or crew positions and always with people who are smart and talented. Just keep adding all of that to the project. Then sooner or later, it just becomes a financially viable project."
Carole Dean is president and founder of From the Heart Productions; a 501(c)3 non-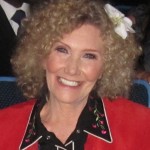 profit that offers the Roy W. Dean Film Grants and fiscal sponsorship for independent filmmakers. She hosts the weekly podcast, The Art of Film Funding, interviewing those involved in all aspects of indie film production. She is also the author of The Art of Film Funding, 2nd Edition: Alternative Financing Concepts. See IMDB for producing credits