Documentary explores family members and loved ones who care for our wounded upon their return to civilian life
Oxnard, CA Feb 12, 2015 From The Heart Productions, the film funding non-profit that oversees the Roy W. Dean Film Grant, has awarded the final Film Grant of 2014 to director Stephanie Howard for her documentary "Not The Same: Families After War".  Stephanie will receive nearly $30,000 in film services and cash to help fund her project and get it completed.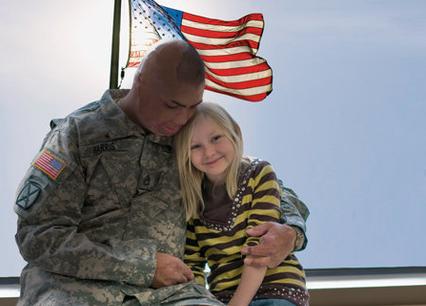 "Not The Same: Families After War" addresses the emotional challenges faced by those who care for their loved ones wounded in the wars of Iraq and Afghanistan. It is about military men and women who must now rely on their families to heal and to function.
The goal of this documentary is to create awareness of what it is like to care for our wounded, illuminate their "new normal" and celebrate the unsung heroes of war
"Stephanie is a passionate and very talented filmmaker who cares deeply about the subject of her documentary" commented Carole Dean, president of From The Heart Productions.  "It is wonderful to honor her work and assist her in getting this important project to the screen"
The Roy W. Dean Grant is awarded to films that are unique and make a contribution to society.  The grant offers cash as well as discounted production services and goods to help filmmakers get their projects started or completed.  Over 200 filmmakers applied for the Roy W. Dean Fall Film Grant.  The yearly deadline for submissions was September 30th, 2014.  Projects submitted included documentaries, narrative features, and short films.
In addition to $2,500 cash given by From The Heart Productions, the winner will receive a hard drive from G-Technology, tape stock from Comtel/Edgewise Media, major discounts on post production services from Solvent Dreams, full theme music and score from composer David Raiklen,  and much more from many heart-felt donors.
"Carole Dean and From the Heart Productions have been my fiscal sponsor for my documentary.  In that time, Carole has gone above and beyond to guide me through the documentary process and has always been there for advice… and some great "cheerleading." said winner Stephanie Howard.
Submissions are now being accepted for the 2015 Roy W. Dean Spring Film Grant.   Cash value for the grant has been increased to $3,500.
About the Filmmaker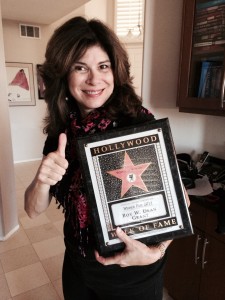 Stephanie is a co-producer of the award-winning documentary "Refusenik".  She is a television news producer and writer based in Los Angeles and has worked at local television stations as well as the L.A. bureaus of Fox News Channel, CNN, NBC News and Reuters.  Stephanie is winner of a commemorative Los Angeles Area Emmy for her work as associate producer of the news magazine program "L.A. Roundtable".  She has also been nominated for Emmy awards as a segment producer at KTTV News and KNBC-TV.
About the Roy W. Dean Grant
Now in its 23rd year, the Roy W. Dean Grant awards filmmakers with great stories, told with passion, the funding to get their projects started or completed.  Films submitted to the grant can be short films, documentaries or features from early stages of pre-production to those needing help in post.
The grant has been integral in making sure that talented artists with great stories get their films produced.  Recent past winners of the grant include the award winning "Heist: Who Stole the American Dream", "The Winding Stream: An Oral History of the Carter and Cash Family" which was featured at film festivals in , and "Mia: A Dancer's Journey" which just premiered in New York this February.
About From The Heart Productions
From The Heart Productions is a 501(c)3 non-profit dedicated to helping filmmakers get their projects made.  Besides providing funding through the grant, they are also a fiscal sponsor which allows donations made to films they sponsor to be tax deductible.  From The Heart has raised over $1.6 million for crowdfunding films as a partner with Indiegogo.  President Carole Dean is the best-selling author of "The Art of Film Funding" which is now in its second edition.