Documentary Exposes International Underworld of Sex Trafficking
Oxnard, CA Oct 30th, 2015 – The Summer Roy W. Dean Grant has been awarded to director Chelo Alvarez-Stehle for her feature length documentary "Sands of Silence". Overseen by the non-profit From the Heart Productions, the film grant is the second of three awarded each year to a filmmaker with a unique project that contributes to society.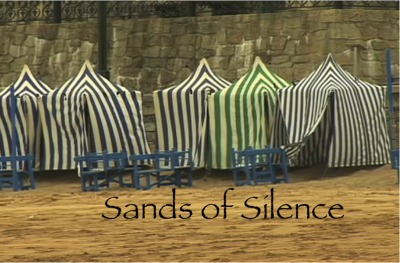 "Chelo's dedication to the production of her film, 'Sands of Silence' is exemplary" said Carole Dean, president of From the Heart Productions.  "This film will change lives, open conversations and raise the consciousness on many hidden issues.  We are honored to support Chelo in getting this film made".
The Roy W. Dean Grant is open to all types of film projects including documentaries, short films, features, and web series in any stage of production.  Submissions were received from from across U.S. as well as internationally from United Kingdom, Australia, and Nigeria.  Winner receives cash and donated film services to help complete their film.
In "Sands of Silence", Chelo records a 15-year quest to expose the underworld of sex trafficking from Asia to the Americas back to the windswept beach where her childhood ended and family secrets began. Documenting the transformation of young women in Mexico and Nepal from powerless victims" to resilient survivors and passionate advocates, the filmmaker undertakes a parallel journey toward personal healing and family reconciliation.
"I still remember the thought-provoking Documentary Trailblazer course I took with Carole Dean over 10 years ago." said director Alvarez-Stehle upon learning she had won the grant.  "The course spanned over 12 weeks and it was a stepping stone in my path towards documentary filmmaking."
From the Heart Productions has also served as a fiscal sponsor for the grant winning documentary.
"Carole was there for me through good and bad times and has always been a beacon and an inspiration. So now that my film is finally about to see the light after all these years, receiving the Roy W Dean Grant feels like coming around full circle, a feeling of completion, as if the positive energy that she encouraged me to pour in my film, had manifested. I could not be more grateful".
Journalist, documentary and new media producer Chelo Alvarez-Stehle has worked for over 15 years exposing stories of human trafficking through her creative and outreach work. She worked on documentaries for NHK and became Spain's El Mundo daily correspondent first in Tokyo, then in Los Angeles. Canal+ Spain turned one of her print reportages on trafficking in the Himalayas into TIN GIRLS feature documentary film.
As producer/director she did her first short documentaries WISDOM IN SMOKE and THE POWER OF 2 distributed to 30 countries, in Cuba.  She then directed and co-produced the SOLD IN AMERICA: A Modern-Day Tale of Sex-Slavery (Montreal Human Rights Film Festival.)  She is currently producing/directing a transmedia project that encompasses the feature-length documentary SANDS OF SILENCE: Journey into Trafficking, the SOS_SLAVES social impact videogame and a micro-documentary series on sexual exploitation. She has just produced the short documentary THROUGH THE WALL, about a family divided by the US/Mexico border.
In addition to $3,500 cash given by From The Heart Productions, the winner receives goods, services, and discounts including hard drives from G-Technology, tape stock from Media Distributors (now Filmtools), post production consultation from colorist Sam Dlugach, music post production from Audiokut,  a full scholarship to The Writer's Boot Camp, and much more from many heart-felt donors.
About the Roy W. Dean Grant
Now in its 23rd year, the Roy W. Dean Grant has awarded over $2,000,000 in cash and donated film services to films that without its help may never have been made.  Films submitted to the grant can be short films, documentaries or features from early stages of pre-production to those needing help in post.
The grant has been integral in fostering award winning films.  Past winners of the grant that have been completed include the award winning "Heist: Who Stole the American Dream", emmy winning "Mia: A Dancer's Journey" and "The Winding Stream: An Oral History of the Carter and Cash Family" which is now showing in film festivals around North America.
About From The Heart Productions
From The Heart Productions is a 501(c)3 non-profit dedicated to helping filmmakers get their projects made.  Besides providing funding through the grant, they are also a fiscal sponsor which allows donations made to films they sponsor to be tax deductible.  From The Heart has raised over $1.9 million for crowdfunding films as a partner with Indiegogo.  President Carole Dean is the best-selling author of "The Art of Film Funding" which is now in its second edition.