Save Money and Protect Your Film From Lawsuits
Special Pricing Program on Errors and Omission Insurance Offered by Front Row Insurance for members of From the Heart Productions.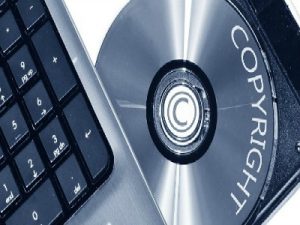 E&O, Errors and Omissions, insurance covers legal liability and defense for the production company against lawsuits alleging unauthorized use of titles, formats, ideas, characters, plots, plagiarism, unfair competition or privacy, breach of contract.
It also protects against alleged libel, slander, defamation of character or invasion of privacy. This coverage will usually be required by a distributor, broadcaster or financier prior to the release of any theatrical or television production.
Production financing will usually not flow until E&O coverage is in force.
How to Qualify for This Special Program
You can take advantage of this program by being a member of From the Heart Productions family. You can do that by having been, currently being or just by becoming:
Get A Quote Now
Qualified From the Heart member filmmakers need to email Kent Hamilton of Front Row Insurance at kent@frontrowinsurance.com. They must also copy Carole Dean of From the Heart Productions at caroleedean@att.net.
Need to Qualify or Get More Information?
Email info@fromtheheartproductions.com for information on the E&O Insurance Pricing Program and on Fiscal Sponsorship, Roy W. Dean Grant, Intenional Filmmaking Class, and Guardian Angel Program or click on links for applications for:
From the Heart Productions
From The Heart Productions is a 501(c)3 non-profit dedicated to helping filmmakers get their projects made. For over 23 years, they've provided film funding with the Roy W. Dean Grant. They are a fiscal sponsor which allows donations made to films they sponsor to be tax deductible they and provide classes for filmmakers who need to learn about film funding. From The Heart has raised over $1.6 million for crowdfunding films as a partner with Indiegogo.
Front Row Insurance
Front Row Insurance specializes in insurance for The Film industry with offices in Vancouver, Toronto, Montreal and Los Angeles. Front Row negotiates to obtain the best coverage at the lowest premium from the insurance companies. They are a top choice for: filmmakers, musicians, and photographers.