NEW Production, Editing, Web Design and Other Services for Filmmakers
From the Heart has partnered with One Field to offer a whole new slate of services to our filmmakers. Adam Heyes, who has worked with From the Heart for many years, is now Director of Business Development for One Field, so you can expect the same terrific level of service and quality that you've experienced with From the Heart.
20% Discount for Fiscally Sponsored Filmmakers and Roy W. Dean Top 20 Grant Finalists!
Services Include

Online Event Production
Online Course Development and Design
Video and Audio Editing / Post Production
Web Design
Graphic Design, Logos, and Pitch Decks
On Demand / Subscription Platforms
Crowdfunding Videos
Marketing and Sales Funnels
Virtual Art Galleries
Film and Documentary Production (In SoCal only)
Green Screen Interview Filming (In SoCal only)
Podcast Production / Audio Recording (In SoCal only)
If you are interested in any of these services, contact One Field at info@onefieldmedia.com. You can also call Adam Heyes directly at (310)703-4056. Just tell them you are a From the Heart Filmmaker.
"I had the pleasure of working with Shannon and One Field when I did my first Zoom event. Allison Otto wanted to promote her film Love Bugs during the marketing time for AA consideration and she helped produce this event with Kirsten Johnson from Dick Johnson is Dead and Elizabeth Lo from Stray.
Shannon took excellent care of all of us. We had two technical problems and he repaired them on a Sunday morning. That's what filmmakers need, dedicated people who understand your needs. I personally found my experience with One Field to be excellent and I am proud to refer Shannon and his organization." — Carole Dean, President From the Heart Productions & Dean Grant creator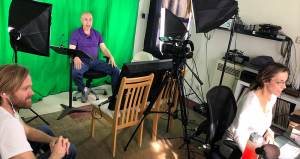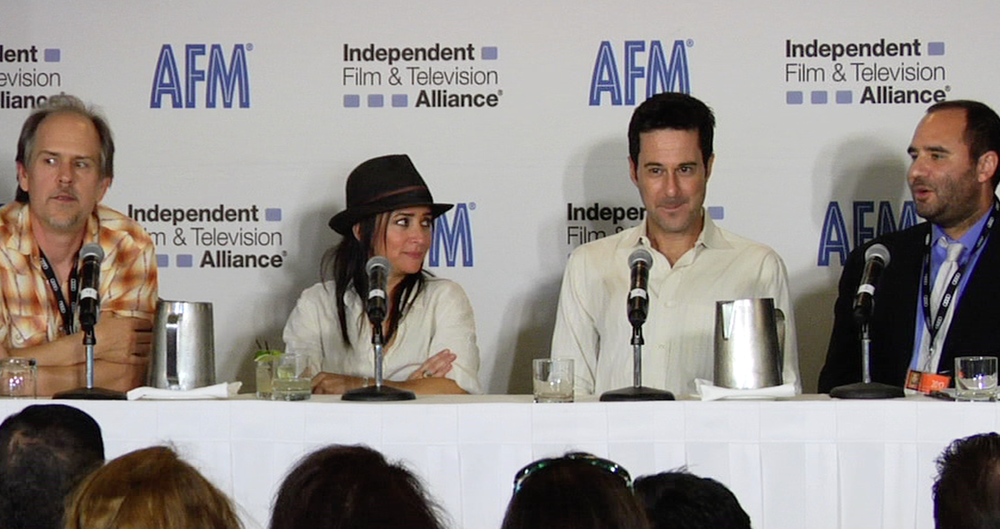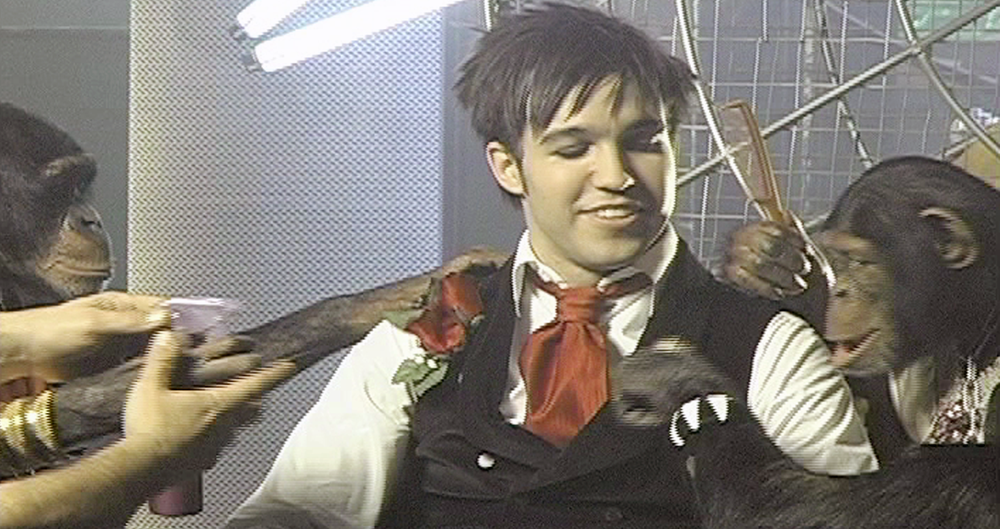 About One Field
OVER 100 CLIENTS. OVER 1000 ONLINE VIDEOS, WEB SERIES, NON-SCRIPTED SHOWS, DOCUMENTARIES, ONLINE COURSES, EVENTS, WORKSHOPS AND PODCASTS. OVER 30 YEARS OF COMBINED EXPERIENCE.
One Field's mission is to co-create transformational content with innovative teachers and inspiring people. Through our work, we promote health, wellness, and personal transformation, and ultimately raise the consciousness of the planet.
One Field is guided by 5 Core Principles:
Investment in Client Success
Innovative Technology and Techniques
Heart-Centeredness and Authenticity
Meet the One Field Team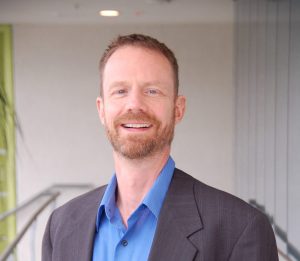 Shannon Lloyd
President

and Founder
As president and founder of One Field, Shannon Lloyd draws on over 20 years of experience in media and event production, digital content creation, marketing and business development. Shannon's wide range of skills include video production and editing, virtual event mastery consultation and production, live event production, creating and coordinating educational, marketing, social media and content provider software platforms, copywriting and project management.
His diverse professional background includes a stint as a videographer in the Los Angeles County Fire Department, and the head of video production at Buzznet, then the fastest growing social media community on the internet. As a video producer, Shannon has worked with talents as diverse as Adele, Katy Perry, the Kardashians, Snoop Dogg, Fall Out Boy and Mandy Moore.
Shannon graduated Summa Cum Laude from the UCLA School of Film and Television in 2002, and in 2014 he entered the University of Santa Monica as both a student and an educational producer and designer for their highly acclaimed online course, earning his Master's Degree in 2016, going on to secure further certifications and degrees in Life Mastery and Soul-Centered LIving, Advanced Spiritual Psychology and Consciousness, Health & Healing. He has helped create online courses and content for Marianne Williamson, Dan Millman, and dozens more thought leaders, healers and coaches, and is a sought after facilitator and coach himself.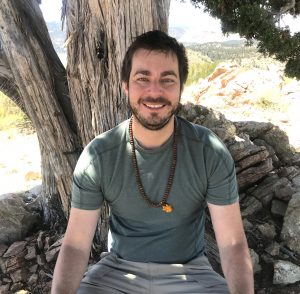 Adam Heyes
Director of Business Development
Adam Heyes is a multidisciplinary creative and business developer, specializing in online course development, film production and editing, web and graphic design, social media, marketing, writing, fundraising, and live virtual events. Adam currently serves as Director of Business Development for One Field, which specializes in developing online courses and multimedia production for transformational teachers.
Adam's clients have included filmmakers, artists, musicians, counselors, healing practitioners, rehabilitation centers, tech companies, accountants, and medical doctors. He also served as finance director for a major California state senate campaign, and has helped to launch and edit several blogs for the Huffington Post. Adam previously served as Director of Fundraising with From the Heart Productions, helping hundreds of filmmakers with their fundraising and crowdfunding campaigns, and continues to work with From the Heart to this day. He worked extensively with two award winning From the Heart documentaries, Ground Operations about sustainable farming for veterans, and Take Back Your Power about the dangers of Smart Meters.
Adam graduated Summa Cum Laude and Phi Beta Kappa from UCLA with a degree in Psychology, and holds a Master's Degree in Spiritual Psychology from the University of Santa Monica.
Our Clients
We have been thrilled to work for these amazing companies and many more!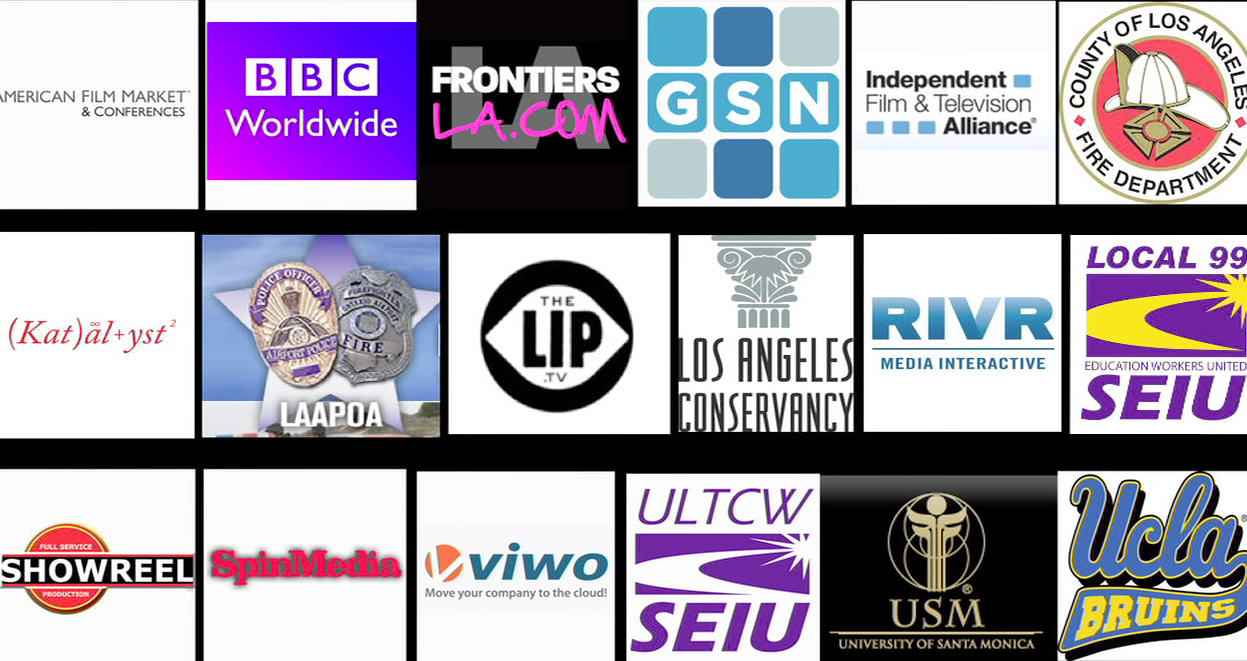 Here's what our clients have to say!
I hired Shannon as a video editor to work on a complex educational project for a highly demanding client. Shannon got up to speed quickly and soon proved to be the best editor I had, taking over for the others through the project's completion. Shannon intuitively understood what I wanted, and we quickly developed a shorthand, which made the work flow smoothly and efficiently. His attention to detail is impeccable. His breadth of knowledge is impressive. Any challenge that came up, Shannon took initiative and helped me find a solution. It was a true partnership! I am very pleased with the results we accomplished together, and so is the client. A soon as I need an editor again, Shannon is the first person I am going to call. I recommend him highly.
– JOSHUA STERN, PH.D, BODHI TREE DIRECTOR OF EDUCATION
I've worked with Shannon in both TV and podcast media. Shannon understands the vision we are trying to create and he makes it happen without us needing to spell out all the specifics. He is a natural storyteller and knows how to tell the story his client wants. The first time I listened to an episode of a podcast that he edited, as opposed to all the previous ones that we edited in house, I realized we were in the right hands. Not only did he create exactly what we wanted our show to be, he frankly did it better than we had.
– CONOR JOHNSTON, "WILD CARD" , "THE ONE-UP BROTHERS"
Shannon built two critical websites for us as part of a larger marketing plan that he implemented. The websites gave our businesses a professional look and have been drawing clients. In the process, Shannon displayed creativity, organization, and thoughtfulness. He is a pleasure to work with and has great energy…Shannon looked at our businesses holistically and suggested solutions to vexing business problems.
– JASON VOGEL, CEO TENLEY RECOVERY
Aside from exquisite technical skill and creative insight, Shannon has a delicate patience with nurturing the editorial process, in a way that a producer and their production needs, allowing the project to not only meet its deadlines as required, but to create something better than initially conceived.
– JACQUIE JORDAN, JACQUIE JORDAN INC. / TVGUESTPERT
I have a library of great material thanks to Shannon – the moment I got an edit back from Shannon is the moment I realized my challenge was being resolved! He was smooth and easy to deal with; very supportive of my vision and accomodating…he really brought my vision to life!
– LANE CARLSON, "WHAT'S YOUR MEDICINE?"
Shannon shines brightly as a true artist, and reliable business man. I can not even begin to say enough good words about what an absolute pleasure he is to work with on every level of production.
– JENNIFER KELTON, CEO & FOUNDER BADONLINEDATES.COM LLC, PRESIDENT AND CEO GREEN KNIGHTS ENTERTAINMENT
Shannon is incredibly pleasant to deal with and flexible, on top of being an excellent cinematographer and editor! You immortalized our events!
– DMITRI LEONOV, TRANSTECH, STARTUP GURU
I worked with Shannon for over a year. I would be hard pressed to name another employee with Shannon's amount of dedication and work ethic. Shannon has a great eye for production and is able to turn things around quickly with great quality.
– SCOTT BOYD, GENERAL MANAGER AT BUZZ MEDIA, CO-FOUNDER, DATHER
Shannon consistently delivered great product on time and on budget…a highly creative videographer that worked well with talent & managed his staffwith the utmost professionalism. A hard and dedicated worker that always got the job done even under the most difficult circumstances and time constraints.
– CRAIG BLAND, VP, BUZZ MEDIA, CURRENT VP AT ALLOY MEDIA + MARKETING
Shannon demonstrated excellent adaptability to time-sensitive assignments under the most arduous and stressful situations and emergencies, particularly during the fire season. A conscientious yet selfless team player while documenting fires, rescues, on-location productions, and covering public events.
– PHIL WILFORD, VIDEO PRODUCTION SPECIALIST, LA COUNTY FIRE DEPARTMENT
It was a great pleasure working with Shannon. He was well-prepared, knowledgeable, patient & made me extremely comfortable being in front of the camera for the 1st time. I recommend his service to any & everyone seeking efficient & reliable service.
– ELIZABETH LAINE, DESIGNER AND CEO, ELIZABETH LAINE DESIGNS
Shannon is an industrious, reliable, creative and personable co-worker. A multi-tasking whiz, he is able to handle multiple irons in the fire with an enviable amount of calmness and efficacy.
– KURT ORZECK, SUPERVISING EDITOR, BUZZ MEDIA
Shannon is someone that is professional, honest, and came through in developing videos for my firm. I would certainly recommend him.
– MAJID HASHEMI, OWNER OF LAW OFFICES OF MAJID HASHEMI
Amazing job, best value out there hands down. Did an amazing job on our video for our APP.
– CRISANTOS HAJIBRAHIM, CEO OF VIWO INC. A GOOGLE APPS PARTNER
Contact
If you are interested in any of these services, contact One Field Media at info@onefieldmedia.com. You can also call Adam Heyes directly at (310)703-4056. Just tell them you are a From the Heart Filmmaker.
Visit www.onefieldmedia.com to learn more!