Roy W. Dean Grant Spring 2023 Finalists
Congratulations to the films selected to be Roy W. Dean Grant Spring Finalists.
25 films were chosen as finalists. On this page, we give each filmmaker the opportunity to tell the world about their film. They choose the pictures and loglines. Some may choose not to reveal their projects on this page and we respect their wishes.
Since 1992, From the Heart Productions has supported filmmakers with cash and substantial professional discounts from our film industry partners, averaging an estimated $30,000 per filmmaker. The Roy W. Dean grants program, with several annual deadlines, has grown into one of the most sought after competitions in the world.
The Roy W. Dean Grant funds unique films that make a contribution to society. It gives filmmakers with great stories told with passion the funding to get their projects started or completed.

2023 Spring Grant Finalists
He is "the Prophet of the Piano" - a man born in a Ukrainian refugee camp who has completely revolutionised the world of the piano. On record as the world's fastest pianist - playing 40 notes per second - 74 year old Lubomyr Melnyk is the world's first, and possibly the last, 'Continuous' pianist.
THE PEACE PIANO is an immersive cinematic journey into Lubomyr Melnyk's life and a stunning visual exploration of his music. The episodic fusion of documentary and biographical drama echoes the kaleidoscopic, fractal structure of his work and invites audiences to experience the full power and potential of his sound.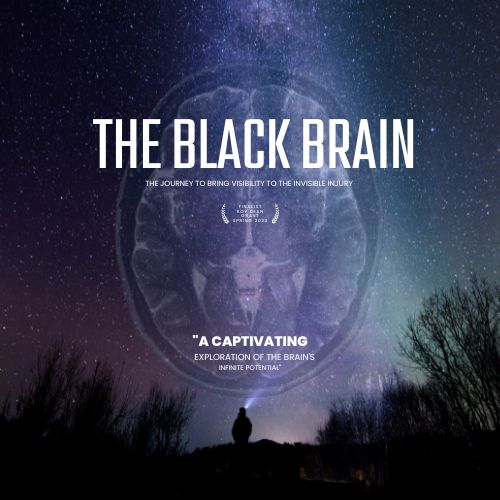 The Black Brain is a feature-length documentary that chronicles the compelling journey of the award-winning duo, Director Zoë Alyce Salnave and Producer Lauren Lindberg, as they embark on a nation-wide quest to understand and bring awareness to the "invisible injury."
Through a wide range of highly-personal and engaging stories, the Black Brain captures an honest picture of the obstacles and hardships endured by survivors of brain injuries, shedding light on their often overlooked struggles. Yet, amidst these challenges, the film emphasizes the remarkable resilience of the human spirit, illustrating how, even in our darkest moments, we can find strength and support in one another.
Trial by Media: The Michael Jackson Story
Exploring the complex intersection of pop culture, media, and race, this documentary delves into the
life and legacy of Michael Jackson, examining the societal forces that shaped his public image and
questioning the impact of today's evolving cultural standards on our perception of the enigmatic icon.
Bad Like Brooklyn Dancehall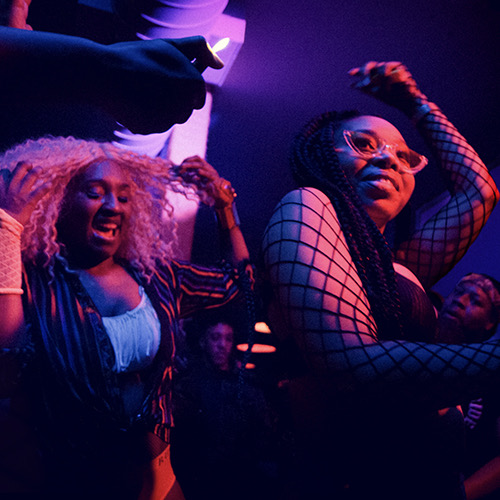 A celebration of the Jamaican dancehall music scene that reverberated across Brooklyn in the 90s and its ever-present influence on a younger generation. An entrancing cast of Jamaican and New York luminaries share their community story of building a cultural bridge between Jamaica and New York from the early pioneers to present day megastars Shaggy and Sean Paul, BAD LIKE BROOKLYN DANCEHALL creates a coherent account of dancehall as a New York immigrant evolution of shared Jamaican identity and cultural pride. Executive produced by Shaggy.
Big Boys is a coming-of-age comedy about the turning point in a queer person's life, before they come out to the world, when they come out to themselves. Jamie is a chubby, gay fourteen year-old confused about his sexuality and uncomfortable in his own body, but all that changes when his cousin brings her new boyfriend, Dan, on a family camping trip. Dan is a beefy, charming "bear" of a man who ignites feelings in Jamie that he had previously repressed and proves to him that big men can be sexy too. Although Dan is straight and twice his age, that doesn't stop lovestruck Jamie from doing whatever it takes to get closer to him in this funny, tender film about the power of a first crush.
Barbara Hammer Project
Documentary
An exclusive look at the iconic life, work, & legacy of pioneering lesbian experimental filmmaker, Barbara Hammer, tracing her prolific canon alongside never-before-seen documentations of her life and body. Interweaving Hammer's archives with contemporary footage of Barbara's friends, lovers, collaborators & archivists, BARBARA HAMMER PROJECT reveals Hammer's unconventional attempts to live on forever.
---
Roy W. Dean Spring Previous Grant Winners
2022 – Sheila Ganz for Piece of Mind (Documentary)
2021 – Michael Camoin for Scared to Debt (Documentary)
2020 – Michael Culyba for Keeper of Time (Documentary)
2019 – Justin Lerner & Mauricio Escobar for El Cadejo Blanco (Narrative Feature)
2018 – Rémi Kessler, Robert Mc Falls, and Linda Othenin-Girard for The Advocate
2017 – Erika Cohn for Belly of the Beast
2016 – Malina Fagan and Lynn Pelletier for The Coverup
2015 – Karen Day for Girl From God's Country
2014 – Jen Senko for The Brainwashing of My Dad
2013 – Helen Hall for Pictures of Infinity
2012 – Suzanne Mitchell for Running Wild
2011 – Beth Harrington for The Winding Stream
2010 – Cathryne Czubek for A Girl & A Gun
2009 – Chad A. Stevens for Coal War
2008 – Melissa Montero for Our Women Our Struggle
2007 – Shawn Batey for The Changing Face of Harlem
2006 – Alice Hurwitz & Jeff Morgan for Lilly & Leander, A Legacy of Violence
2005 – Eric Gottlieb for Wakefield Convicted, Sentenced to Die
2004 – Muriel Stockdale for NYC Spirit
2003 – Rebecca Dreyfus for Stolen
---
We thank our Community Partners for their continued support!