Winner to Receive $30,000 Cash and Production Services to Complete Post-Production
Awarded to an independent film that is unique and makes a contribution to society, From the Heart Productions announced that the 3rd and last Roy W. Dean Grant in the 2019 cycle goes to the documentary "How to Have an American Baby".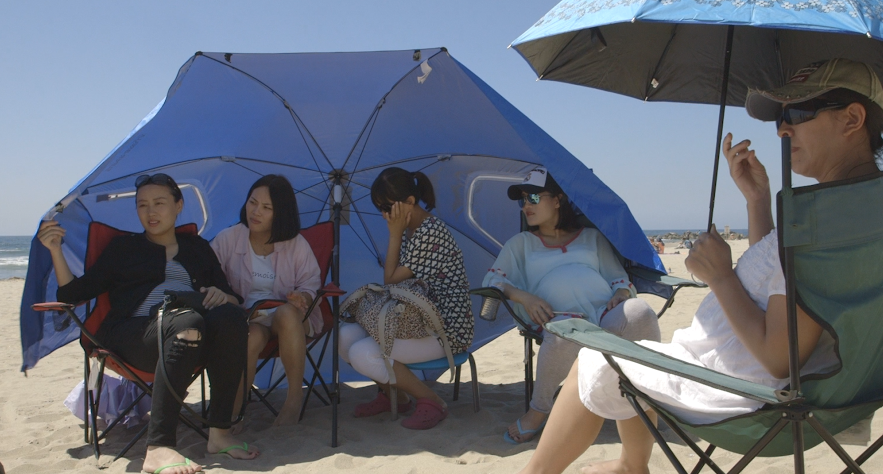 Directed by Leslie Tai, "How to Have an American Baby" is a kaleidoscopic voyage behind the closed doors of the Chinese birth tourism industry—a booming shadow economy catering to Chinese tourists who travel to Southern California on "birthing vacations" in order to obtain U.S. citizenship for their babies.
Through a network of stories, the film traces the human supply chain from Beijing and Shanghai to Los Angeles—chronicling the fortunes and tragedies that befall the ordinary people caught in the web of its influence.
"We are very honored to support a this very talented filmmaker and help her to complete this moving, powerful film" commented Carole Dean, President of From the Heart Productions which sponsors the grant. "It provides a fascinating look into how those from other countries view American society."
In addition to the $3,000 cash prize, Leslie and producer Jillian Schultz will receive $6,000 in animation services from Emmy winner Charlie Canfield, $500 expendable, lighting and grip equipment from Filmtools, one week DSLR camera package rental from Birns & Sawyer, and more from many other heartfelt film industry donors
About the Filmmaker

Leslie Tai – Her work chronicles the dreams, anxieties, and consumer desire of China's rising middle class and the Chinese diaspora from a distinctly female perspective.
A Chinese-American filmmaker hailing from San Francisco, Leslie moved to China in 2006 on a U.S. Fulbright Scholarship after graduating from UCLA with a B.A. in Design|Media Arts. There, she earned her filmmaking chops in the underground Chinese documentary world as a student of Wu Wenguang, a founding figure of the New Chinese Documentary Movement. From 2007-2011, she made and exhibited films as an artist of Wu's Beijing-based studio, Caochangdi Workstation.
Tai is recipient of a 2019 Creative Capital Award and a graduate of the MFA Program in Documentary Film and Video at Stanford University. Her short films have premiered at Tribeca Film Festival, Visions du Réel (Nyon), International Documentary Film Festival Amsterdam (IDFA), The Museum of Modern Art (MoMA), and broadcast on The New York Times.
About the Roy W. Dean Grant
From it's inception in 1992, the Roy W. Dean Grant has awarded over $2,000,000 in cash and donated film services to independent films. The grant is awarded to films budgeted under $500,000 that are unique and make a contribution to society. It has been an important lifeline for independent filmmakers that help to get their projects started or finished. Without assistance from the grant, many excellent and important films may never have been made.
Past winners of the grant include the Emmy winning Mia: A Dancer's Journey, 2019 Sundance Film Festival selection Raise Hell: The Life and Times of Molly Ivins, and the acclaimed documentary Kusama-Infinity which is now in distribution showing in theaters around the US and world.
About From The Heart Productions
From The Heart Productions is a 501(c)3 non-profit dedicated to helping filmmakers get their projects funded and made. Besides providing funding through the grant, they offer film fiscal sponsorship to filmmakers. This allows donations made to films they sponsor to be tax deductible. From The Heart has helped independent filmmakers raise over $10 million through it's fiscal sponsorship program. President Carole Dean is the best-selling author of The Art of Film Funding: 2nd Edition, Alternative Financing Concepts