Top filmmaker and documentary consultant Karen Everett discusses fast track editing: the art of getting films to editors, and working with them at all stages of production.
by Christopher Eyte
WHEN it comes to experience in the film industry, it would be hard to beat the achievements of Karen Everett. As one of the world's leading documentary story consultants, Karen is also an award-winning documentary filmmaker who has taught editing skills for nearly 20 years at the Berkeley Graduate School of Journalism at the University of California. Karen owns New Doc Editing, a pioneering editing and consulting business helping filmmakers structure compelling documentaries for venues such as PBS, HBO, Sundance and other top film festivals.
Karen is a fount of wisdom when it comes to making documentary films and shared it during her visit with Carole Dean of From the Heart Productions on The Art of Film Funding Podcast.
In particular, she has some great tips on logging guidance: how to get out of production into post-editing and best methods for a successful rough-cut screening. As a professional who has notched 30 years in the industry, one of the most exciting changes Karen has seen is the rise of inspiring documentaries, as she calls them, as opposed to films preoccupied with 'what's wrong with the world' such as homelessness and climate change.
Audiences want positive social action documentaries
"I think [those films] were needed at the time to open our eyes but I recently read that Jerry Seinfeld said documentaries have a reputation for being 'incredibly depressing'. That's changing. For example, people will go to see a film that is about a Supreme Court justice who fought her way up the ladder, or about Fred Rogers. These [new] films focus on protagonists who are doing something, they're not burying their head in the sand, they're doing something to change the world."
The new focus in modern documentaries means that filmmakers and media bodies such as CNN are choosing stories which are more positive and meaningful, according to Karen. There's still a role for investigative documentaries in her opinion, but her story consulting work is seeing documentary makers taking a more positive emphasis on social issues.
Accelerated Post: 10 weeks to completed edit
Karen knows the challenges of funding film making and that is why she is supportive of the sterling work by From the Heart Productions. Her own business, New Doc Editing, is focused on lowering the costs of making films. The editor's input plays a key factor in that budgeting, as well as time taken in editing. A one-hour PBS documentary edit used to take about six months to edit the 30 hours of footage. Karen says that her company's new program, called Accelerated Post, will edit the documentary in 10 weeks or less, with a weekly editing fee of $3,000. It is a fast-track, post-production process.
"Frankly, if you're paying less than that for an editor, I would seriously check their credentials. One of the reasons we can do it in 10 weeks is because our handpicked editors, they're in the top five per cent of editors and they're good… fast! And you also get me as a story consultant. We hone in quickly on the filmmaker's vision and what needs to happen to execute that. Is it going to be a story-driven documentary? We need to get really clear on the structure of the film before we start editing. If there's not a story (in the sense of a character on a quest), then it's probably an essay-style film."
One of the first questions Karen asks is, "what are the seven top ideas' needing to be created in the film. The director is then guided to cut footage down to 30 hours – overshot is a common issue. The first three weeks are then spent working on an assembly cut, getting the best footage together. A couple of two-week rough cuts will follow, working out the film structure, story and employment of characters. Lastly there will be a two-week fine cut and a week for the picture lock.
Your job is to deliver a protagonist/character-driven film to New Doc Editing
Karen doesn't promise strict timings for the process 'because it's not up to us when a film is done' – but she knows how to speed up the process. The guideline for getting it down to 30 hours is to create a sequence if it's a protagonist/character-driven film. The character is on a quest so using text on screen and markers helps to gather the plot points. She advises choosing the key moment in a given scene and then 'throw that into a sequence of plot points'. Surrounding clips can then build the scene and separate sequences created for each main character. This helps to see the story and if it's sustainable.
The director's top seven ideas in the film might involve seven sequences focused on ideas in the documentary. This can seem a lot of work when logging for the edit 'when you're sitting before a mountain of footage' but if you follow certain techniques, Karen finds the process is not so time consuming and boring.
It's your choices that quicken the edit
"Your mind has to be very sharp because you've got this list of criteria: the key plot points, the key ideas in your making. You've just got to force yourself to make a decision about, for example, if two people say the same thing, which person says it best?" Karen's final tip is technical: don't rename your clips, which are six-digit or alphabet/numerical titles. "The camera gives it. If you rename it, then it can be hard to read, link the footage and slow down."
Can we trust her editors? Karen believes trust is key – finding that the person who fits and feels right for the work; and also trust in terms of experience and credentials. She only hires editors that have two feature documentaries 'under their belts that have won awards'. A good editor should also be humble, willing to give a point of view but respect your editorial authority. Directors should at the same time have a vision and convey it, according to Karen.
You must tell us up front what is the protagonist's 'statement of desire'
But how do directors know when the filming is enough and it's time for post-production? Karen says overshooting is a common mistake. The answer is 'being clear about what the film is about'. Talking to a story consultant such as Karen will help give this clarity.
Being clear about the story is crucial so the viewer doesn't have to second-guess the focus of the film. Karen calls this a 'rule of thumb' that the protagonist's 'statement of desire' is made clear within the first five minutes of the film. An inciting incident, something happening to the character, will proceed this and galvanize the protagonist into embarking on the quest.
Karen adds that the importance of conversations is too often overlooked for character stories. She says documenting relationships in films 'is very juicy'. Filming conversations, such as between two antagonists (e.g. as in Michael Moore's films) is inherently dynamic and 'often more fruitful than an additional solo interview or pick-up interview'.
How to save money with a story consultant
Story consultants, known as story editors in Hollywood, are fairly new in the world of documentaries and people don't always budget for them. Even so, it's helpful to have their input at both pre and post- production stage. Questioning the story basis and whether it is cutting edge is important, according to Karen: "A lot of filmmakers will, for example, want to make a film about Alzheimer's Disease and following this amazing couple that they met and yet this kind of film has done before. So again, what can you add that's new?"
Finding a story consultant saves money because it helps filmmakers be clearer about how to direct the camera. Some trailers don't tell the story or the essence of the real film, and Karen believes that's a big problem. "What is the central question that you are trying to answer? Or what is the thesis statement, the key idea that you are trying to… the case you're trying to make?"
New Doc Editing offers professional help with editing documentaries that inspire. Karen adds: "I have a new website with lots of beautiful portfolio pieces of films we've worked on. Check it out!"
Find out more via newdocediting.com or drop Karen an email via karen@newdocediting.com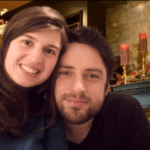 Chris & Céline Eyte, a husband-and-wife team, own Resurrect Media which is a premier news and content marketing agency based in Abergavenny, South Wales. Their mission is to tell the stories of clients by creating written or visual content, which is simply fantastic and achieves wonderful results. They specialize in writing and editing services, providing journalistic support, graphic and web design, and photography for events and products.