Character-Driven Feature Documentary Explores Why Record Number of Young Women are Entering STEM (Science, Technology, Engineering and Math) and Its Impact
Awarded to a film that is unique and makes a contribution to society, the final Roy W. Dean Film Grant of 2021 goes to the documentary Generation Nerd Girl. Presented four times each year by From the Heart Productions, the top-rated non-profit dedicated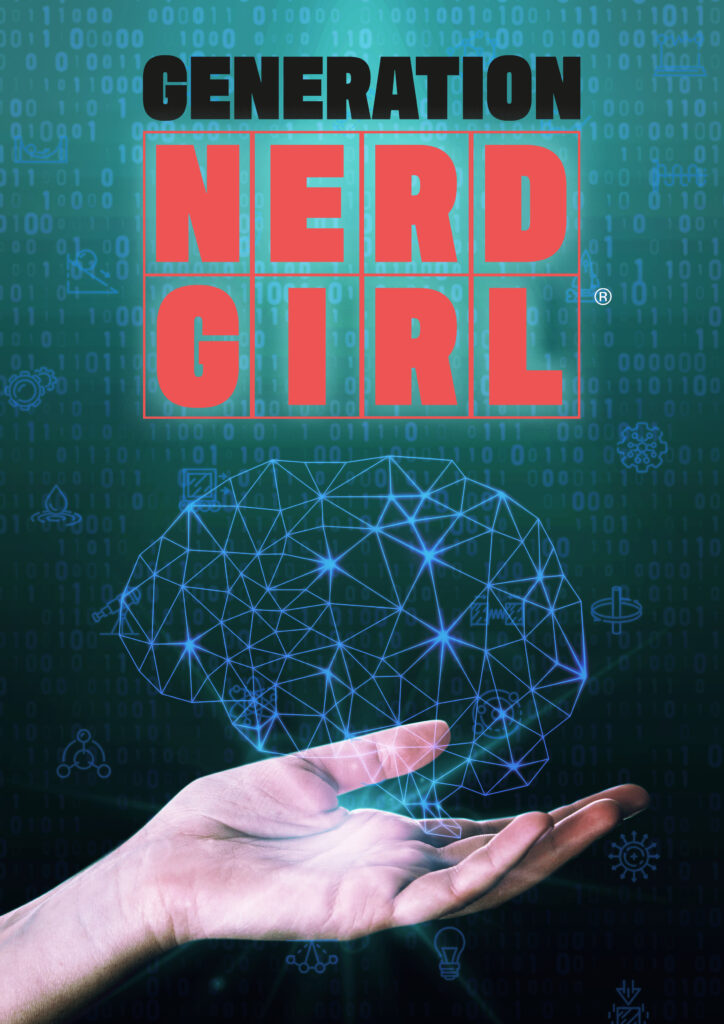 to helping indie filmmakers get their films funded and completed, the Roy W. Dean Film Grant provides the winner with cash and production services. Producer/Director Karen Johnson and Producer/Writer Bobette Buster will use the grant to help them continue production on their project.
"Karen and Bobette have been researching this film for years. They are passionate and determined to empower women with information on how to get into these fields." commented Carole Dean, President of From the Heart Productions. "This is just what women need, encouragement and guidance to break through in these high paying jobs."
In addition to the $3,000 in cash provided by From the Heart Productions the winner will also receive $15,000.00 in original music written by well-known composer David Raiklen, $6,000.00 in animation from Emmy award winner Charlie Canfield, $700 one week DSLR camera package rental from Birns & Sawyer , and more from heart-felt film industry companies and individuals.
About the Film
Generation Nerd Girl is a character-driven feature documentary exploring the exciting generational change taking place for women in STEM (Science, Technology, Engineering and Math) through the lens of one of its bold leaders – Dr. Karen Panetta, Dean of Graduate Education for the School of Engineering at Tufts University and a 2011 Winner of the Presidential Award for Excellence in STEM Mentoring.
The film looks at the history of women in STEM, Dean Panetta's exceptional vision and mentoring, handling many career challenges in her 20+ years of work to change the opportunities for her mentees, along with other factors contributing to this generational change.
Though recent data from LinkedIn's millions of platform members shows women are now entering STEM careers in record numbers, Dr. Panetta is focused on the deeper systemic changes that still need to take place to generate lasting change. She has been a bridge to the change, having taught and mentored hundreds of young women from all over the world, encouraging them to pursue and persist in undergraduate and graduate STEM studies and careers.
The importance of this shift towards STEM careers can't be overstated for the difference it makes in the lives of these women and our greater world. Women in STEM have earnings 105 percentage points higher than women in non-STEM. Many key industries are still nowhere near parity in opportunities for women and BIPOC men. It could take far more generations, if focus is not kept on systemic changes and keep the momentum and awareness going forward now.
A diverse STEM workforce promotes new innovations and solutions that might never come forth, but for the unique lived experiences of women and other underrepresented groups. Dean Panetta is most proud of the outstanding accomplishments of her many mentees working in a wide range of STEM careers, as well as forging new roles as entrepreneurs, environmental evangelists, and technology futurists.
Generation Nerd Girl will show the challenges and perseverance it took for Dean Panetta to break through endemic sexism and will explore the teaching and mentoring insights she specifically developed to help open the path to STEM success for young women and girls. In the process, she also extended the same techniques and opportunities to BIPOC men who have experienced many of the same challenges as women in STEM. Interviews and archival material will introduce some of Dean Panetta's mentees and highlight the impact of their career choices on their lives and the lives of others.
Producer/Director Karen Johnson has been drawn to the subject of women in STEM for many years after wondering why she never considered becoming a scientist or engineer as a young girl in spite of demonstrating a natural aptitude. What she discovered is that years of research indicates girls have historically lacked both role models to promote awareness of STEM opportunities and the encouragement to pursue them.
Even though great breakthroughs have been made, the STEM professions, and especially engineering, remain white male dominated. A greater bench of cultural support and broader understanding of how to encourage and mentor young women must be maintained to keep up the progress.
About the Filmmakers
Karen Johnson's mission as a Producer for 20+ years has been to elevate women's stories and women storytellers, specifically challenging the stereotypes of women and girls via the entertainment media. Generation Nerd Girl will be her directing debut.
With Co-Producer Bobette Buster and Director Midge Costin, they created the feature documentary Making Waves: The Art of Cinematic Sound, which premiered at Cannes and Tribeca Film Festivals and is in distribution around the world.
Karen produced two films that have been awarded the Roy W. Dean Film Grant. She produced director Heather Lenz's 2018 Sundance documentary feature Kusama: Infinity about the avant-garde Japanese artist Yayoi Kusama, distributed domestically by Magnolia Pictures and worldwide by Dogwoof, Ltd. She also produced director Amanda Micheli's multi-award-winning documentary feature Double Dare about Hollywood stuntwomen, an official selection of the Toronto International Film Festival, distributed worldwide by NBC/Universal.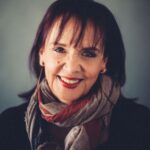 Bobette Buster is the Special Projects Adj. Professor at Tufts University, teaching "Finding Your Voice in Science Communication." She is the Writer/Producer of the feature documentary, Making Waves: The Art of Cinematic Sound, with Karen Johnson and Midge Costin (Director) – 2019 premiers at Cannes, Tribeca, the BFI London Film Festival, and international festivals, earning many nominations and awards.
She is the author of DO STORY: How to Tell Your Story So the World Listens (Do Book Co.UK, 2013; Chronicle Books (US), now in its 13th printing (translated into five languages), and DO LISTEN: Understand What's Really Being Said, Find A New Way Forwards, Do Book Co (UK) 2018; (translated in French, 2nd printing). lecture. Her TEDx Lecture, The Radical Act of Storytelling, has 250K+ views.
About the Roy W. Dean Grant
From it's inception in 1992, the Roy W. Dean Grant has awarded over $2,000,000 in cash and donated film services to independent films. The grant is awarded to films budgeted under $500,000 that are unique and make a contribution to society. It has been an important lifeline for independent filmmakers that help to get their projects started or finished. Without assistance from the grant, many excellent and important films may never have been made.
Winners of the grant include recent Emmy Winners Belly of the Beast and The Love Bugs, the award winning narrative feature Cadejo Blanco, 2019 Sundance Film Festival selection Raise Hell: The Life and Times of Molly Ivins, the acclaimed documentary Kusama-Infinity.
About From The Heart Productions
From The Heart Productions is a 501(c)3 non-profit dedicated to helping filmmakers get their projects funded and made. Besides providing funding through the grant, they offer film fiscal sponsorship to filmmakers. This allows donations made to films they sponsor to be tax deductible. From The Heart has helped independent filmmakers raise over $30 million through it's fiscal sponsorship program. President Carole Dean is the best-selling author of The Art of Film Funding: 2nd Edition, Alternative Financing Concepts and the new online class "How to Fund Your Film".
For More Information and interview requests, please contact:
Richard Kaufman
richard@fromtheheartproductions.com