Film Explores the Homeless Crisis in Los Angeles and Those Working to Transform it Through Compassionate Community Action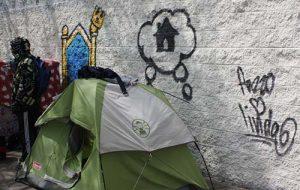 Oxnard, CA Sept 1st 2018 – From the Heart Productions, a non-profit dedicated to helping indie filmmakers get their films funded, has awarded the Roy W. Dean Grant for Spring to "The Advocates". Awarded 3 times each year, the Roy W. Dean Grant goes to a film that is unique and makes a contribution to society. The filmmakers behind the winning project will receive $3,500 in cash and $30k in film production services to help complete their documentary.
"Watching 'The Advocates', you will be shocked to see how many people are living on the streets", commented Carole Dean, president of From the Heart Production. "You can't watch this film and not be moved by their plight and inspired by those working to make life better for them."
Directed and produced by Remi Kessler, Roy W. Dean Grant Winner "The Advocates" goes behind debates and headlines about homelesness with real-life demonstrations of transformation from the trenches of the crisis. Sharing insights, skills and dedication, this emotive, revelatory film is driven by two unforgettable main characters.
Both are Los Angeles natives and Latinos who give tireless, highly skilled outreach and support to people experiencing homelessness. While experts analyze the underlying causes of the current Los Angeles homeless crisis amid a changing policy landscape, these two caseworkers win our hearts with their dedication and integrity.
In addition to the $3,500 cash prize the Roy W. Dean Grant winner will receive $500 in expendable, lighting or grip equipment from Filmtools, a hard drive from G-Technology, 15% off legal services from entertainment lawyer Robert Seigel, Movie Magic Budgeting software from Entertainment Partners, and more from heartfelt donors.
About the Filmmaker
Remi Kessler – Director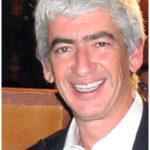 President of KSA Productions, Rémi has produced shoots in locations throughout the globe. His expertise ranges from commercials to independent features to episodic television. He has produced and line produced countless commercials for clients such as Peugeot, Renault, Chrysler, Pontiac, Mercedes, Dior, and MTV.
He was a producer at Animatogrofo in Lisbon and Paris, one of the major European production service companies averaging 25 feature film and television productions per year. While at Atlantique Productions in Paris, Rémi line produced four television series over a period of three years and then went on to become a producer of Prime Time fiction at Protecrea, one of France's major TV network (TF1) production companies.
About the Roy W. Dean Grant
Now in its 26th year, the Roy W. Dean Grant has awarded over $2,000,000 in cash and donated film services to films. Grant is awarded to films budgeted under $500,000 that are unique and make a contribution to society. It has been an important lifeline for independent filmmakers needing help to continue working on their film and to get it completed. Without assistance from the grant, many excellent and important films may never have been made.
Past winners of the grant that have been completed include the Emmy winning Mia: A Dancer's Journey, the SXSW Best of Fest Music Film The Winding Stream: An Oral History of the Carter and Cash Family, and Kusama-Infinity which is just now going into theatrical release around the US.
About From The Heart Productions
From The Heart Productions is a 501(c)3 non-profit dedicated to helping filmmakers get their projects funded and made. Besides providing funding through the grant, they offer films fiscal sponsorship which allows donations made to films they sponsor to be tax deductible. From The Heart has raised over $3 million for crowdfunding films. President Carole Dean is the best-selling author of The Art of Film Funding: 2nd Edition, Alternative Financing Concepts.
For More Information and interview requests, please contact:
Richard Kaufman
richard@fromtheheartproductions.com
www.fromtheheartproductions.com