The Documentary Emergency Fund
The purpose of the Documentary Emergency Fund (DEF) is to assist documentary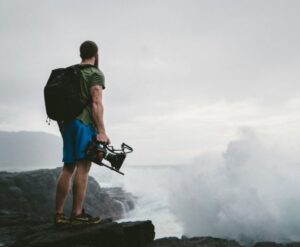 filmmakers.
This fund will be open for submissions January 1st, 2023. Applications will be accepted beginning on that date.
Who Will Be Able to Apply to the Documentary Emergency fund?
A documentary producer or director who has created at least one short documentary or full length 60-minute documentary feature film that has been released and distributed. By broadcasting rules, a short is under 40 minutes and everything over 40 minutes is considered a feature. Distribution can include any of these: theatrical screenings, sale to online streamers and/or significant community screenings. It can also include VOD placement on either Amazon or other streamers.
Applicants must also be currently involved in the field of documentary filmmaking. They must show they are now engaged in the research, development, pre-production, production, or post-production of a documentary film.
Students who are currently enrolled are not eligible. Board members or employees of From the Heart Productions and their relatives are not eligible for the fund.
Funding is available to domestic (U.S.) filmmakers only. Filmmakers need not be US citizens, but they must be residents who can legally work in the US.
Help Support the Documentary Emergency Fund
Make a tax deductible donation today. Keep a documentary filmmaker on track to complete their film.

Personal and Work Guidelines for Application:
Applicants will need to attest to the following:
I am a practicing documentary filmmaker, and I am able to demonstrate a sustained commitment to my work, career, and a public audience.
I am 18 years of age or older.
I can provide a Social Security Number (SSN) or Individual Taxpayer Identification Number (ITIN) after I've been notified of my selection.
I have been living and working in the U.S. for the last two years.
I have not previously been awarded a grant from this fund.
Applicants will also be asked to provide these links if available:
IMDB page, film review, or direct link to project that shows professional work in the field.
Website
Social media presence
Financial Needs Guidelines for Application
Applicants must provide information about the "financial emergencies" they are facing.
Filmmakers applying will need to specify what are their "financial emergencies" that are occurring during the next four weeks from the time of their application.
Documentary Emergency Fund grants will run up to $500.00. You can apply more than once but only win once.
Examples of "financial emergencies" include but are not limited to:
Food (unable to buy groceries).
Car (unable to make car payment).
Electricity, phone, or internet may be turned off.
To keep other things working that contribute to the advancement of the documentary.
You have been invited to a film festivals and need air fare.
You want to shoot the "sweet shot" for your film and need help.
In 100-400 words, applicants will be requested to describe the financial emergencies they are facing. They will need to identify why they urgently need support within the next four weeks.
Applicants must itemize their needs and the amount can be up to $500.00.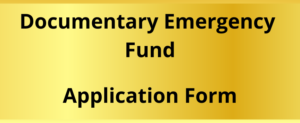 Upon Acceptance
Only the winner will be notified via email that you have won and that you will be receiving funding. Funds will be dispersed via check, so applicants must provide their current mailing address. To issue the funds, we will need a W-9 tax form and an invoice.
Need More Information?
Please visit the FAQ. You can also email info@FromTheHeartProductions.com.