Use Your Knowledge and Intention to Get Films Funded
by Carole Dean
In the beginning was the word…..
I am lucky to be able to teach indie film funding in our Intentional Filmmaking Class with actor/writer/producer Tom Malloy. Tom is owner of Trick Candle Productions and part owner in Glass House Distribution. He has raised over $25 million for his films as well as having produced Screamers, In Vino, and Fair Haven.
We both believe that your mind is your greatest asset for filmmaking.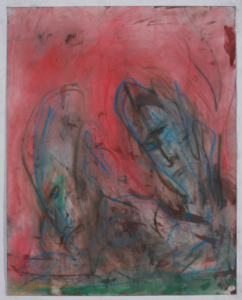 In a recent episode of my podcast The Art of Film Funding, Tom covered How to Devlop a Feature Film From Scratch.
"Everything you can see was an idea at one time" he started," that chair you are in, the computer you are using, everything in your room started as an idea."
"When you get a compelling idea for a film he says you should feel the energy of the universe in it. That's when it can be powerful.  That's when it's worth the time to seriously consider it.  You need to be completely sold on this idea and know that it can be made and you are the one to make it."
Once you feel an idea this strongly you need to get it on paper.  Moving that thought from your head onto paper will start the process of bringing your film into this third dimension where you can birth it.  Pull out your notebook and start to write about it.  Put down all the information you get.
Then start considering, is this something that I could really create, is this for me?  Start visualizing yourself making the film and see how it feels.  If that works then go to the next step start to develop it.
Most importantly, don't tell anyone about this in the writing stage.  Keep all of that energy inside you and use it to create.  You are not ready for rejections.  Just use this energy for creating.
I know from reading many applications to the Roy Dean Grant that this is where the rubber hits the road.  Many people have ideas and only a few have really developed them.
Tom puts his full attention on the project when he gets that idea and feels the universe is behind it.   Documentaries and features.  He stays on the project while the energy is there and he knows that it will work.
This has helped him make many films. The secret seems to be, "is this project for me?"  "Is it worth my full time and attention over everything else in my life?"  It's either dive in with 100% dedication or let it go.  Only you know the answer.
In our Intentional Filmmaking class Tom and I take people by the hand and walk them through the funding and the attachment process.  It's amazing to watch how filmmakers develop themselves while developing their film.
Our next class starts in late September 2016.  I teach the Trailblazer Class for documentary filmmakers and Tom is my co-instructor for the Mastermind Class for Short and Feature filmmakers.  Full information is at https://fromtheheartproductions.com/intentional-filmmaking/
If you are passionate about your project this class will take you to the next level.