Winners of Summer and Fall Grant to receive 40% discount on editing for trailers
From The Heart Productions welcomes video editor Aaron Garcia as a donor for the Roy W. Dean Grant for Summer and Fall.  Aaron brings 15 years of experience as a video editor to the grant.   The winner of those grants will receive a 40% discount off his services for editing their trailers.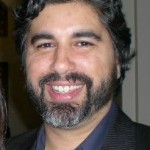 Aaron has worked with companies such as Apple Computers, Comcast, HGTV, and The Recording Academy.  He is comfortable in Avid, Final Cut Pro 7 and X, Premiere, Motion, After Effects, and Photoshop.   Besides trailers, Aaron also edits narrative, reality, documentary, and corporate videos.
Currently, Aaron is the director, editor, writer, and cinematographer of the web series "We are Angels". It's a web based fantasy series with a unique blend of storytelling, surreal imagery, and dramatic performance.  It offers a new modern take on the world of Angels and Demons.  The series was an official selection Marseille Web Festival 2012 and winner of best cinematography at Hollyweb Festival in 2014.
You can view samples of his work at Aaron Garcia's YouTube Page.  You can contact Aaron at  aptajg@yahoo.com  or by calling 310-351-3534.
You can check out all the donors at the Roy W. Dean Grant Donor Page.
About the Roy W. Dean Grant
For over 23 years, the Roy W. Dean Grant seeks films that are unique and make a contribution to society.  Submissions for the Summer and Fall Roy W. Dean Grant begin May 1st, 2015.  Submissions are now being accepted for the Roy W. Dean Spring Grant.  Deadline is April 30th, 2015.
The Roy W. Dean Spring Grant in 2015 includes $3,500 in cash to the winner.  You can enter by completing the Roy W. Dean Grant Application.
For more information on the Roy W. Dean Grant, please contact
info@fromtheheartproductions.com
or call 805-984-0098