There are thousands of non-profit organizations offering grants each year. Here is how to locate and win grants for your film.
by Carole Dean
Grants are a wonderful way to fund your film. We've got the best list of grants for filmmakers on our From the Heart Productions website.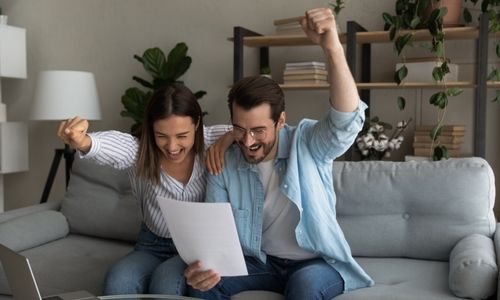 The second-best list is what you would find at candid.org. They offer a Foundation Directory Online (FDO). This is a database from which you can view over 242,000 granting organizations. It is an essential resource for finding grants. The majority of these grant makers do not have websites and would otherwise be almost impossible to find.
Getting Started with the Candid Foundation Directory
Candid offers subscription access to their database. The FDO Professional plan at $199 per month offers the most exhaustive and up-to-date knowledge and insight on the social sector. FDO Essential, starting at $49.99 a month, is the quickest, least expensive way to identify the grantors that will fund you.
You can also find free access to the Candid Foundation Directory database through some local city and nonprofit organizations. We have one in Camarillo, CA. Candid makes it easy to find a location near you with an interactive map on their website. You can also use the map to find locations that offer free training on how to use the directory. I strongly suggest to take a class to learn how to get the most out of your database searches.
Another free option is FDO Quick Start. This allows you to research for specific organizations from which you'd like to seek a grant. Through this search, you can find the foundation you're looking for by name, EIN, location, and assets or giving range.
You can be sure if you do what I suggest you will find dozens of grants. They say they have 24 million grants listed. It is worth the time. Especially for documentaries and for webisodes. Features and shorts that have important social issues may benefit too.
The Powerful Information on the 990
I highly suggest that you pick a month where you can focus only on looking for grants and just pay for one month and use it to find grants. This should bring you additional income.
When you search the database, you will want to seek out each 501(c)3 non-profit's government form, the 990. This form has great benefits for you. All nonprofits must complete this form. It lists all donations the nonprofit receives from $5,000 and up. And it lists the name of the person or organization that donated to the nonprofit and how much they donated!
This is what you want. It shows you who else is interested in the subject of your film. You could do a letter writing campaign to these people to introduce them to your film.
Plus, you want to create strategic partners for your film. Finding nonprofits with the same subject will benefit you in many ways. Read my blog on "How to Find and Engage Strategic Partners for Your Film."
Creating Keywords for Your Film
You need key words to describe your film because that is what you use to search Candid.org's database. What are the keywords of your film? There could be 15 keywords to define your film so keep an open mind and look at all the aspects of your film and create your keywords because that's what you'll use to search with. You may have used key words when you created your website. If so, use those to begin with and keep expanding on them.
I think finding local grants and smaller grants for around five to ten thousand dollars is a good way to get started. If you've never applied for grants before that's where I would start.
Consider setting up an excel chart by date of each grant deadline you intend to pursue. That way, you can plan ahead and apply for the grants all year long.
What Grantors Look for In Your Application
As a grantor for the Roy W. Dean Grants for over 30 years, I'll say to you the most important thing I look for is why are you making this film? What is your connection to the material? This information will tell me how connected you are to the project. I want someone who will stay the course and finish the film. The average documentary takes six years and two more for marketing. The average feature can take up to 10 years to find the funding.
Every grantor I know is worried you will not finish the film. We have all funded films that were never finished. So, your connection to the material is most important to us. Your passion for the project must jump off the page and inspire me. I must know that you will finish the film.
Next, and this is also very important, what's the story? I don't care what kind of camera you're using or who your set decorator is, because I want to know is, what's the story. Focus on telling me a good, engaging story in a visual manner, so that I can see the film as I read your application.
Last Minute Stuff Doesn't Work
Every filmmaker who is part of the From the Heart Production Fiscal Sponsorship Program, can contact me and send me your granting materials. I will read them and give you feedback before you apply. However, I want you to come to me at least a week before the deadline. Then I can review it and discuss it with you to help you improve it.
Last minute stuff doesn't work. I've seen too many people miss grants by waiting to the last minute. Their computer may have technical difficulties, they can't get on the granting website, or it takes up so much time to complete, that they're over the time limit and can't apply.
Please plan ahead with grants. Give yourself lots of time and get it in before the final minute because that's when everybody applies for the grant. I can see this on my own grant. I can sit here on the final day of the grant and from three o'clock Pacific Time on it's like a slot machine!
We get sometimes 50% of the applications on the last day. This means that the computer is stressed out and there are many opportunities for problems.
The Benefits of Just Applying for a Grant
Grants are a fantastic way to raise money for your film. Even if you don't win the grant, I promise that you will improve your project just by applying.
Every time you apply for a grant you continue to improve and develop your film.
Even if you don't win you have benefited. Applying for grants is like being a salesperson. They know that it sometimes takes 10 "no's" to get a yes. The secret is just keep applying and go back to the same grant year after year if they let you. Because once they give you suggestions to improve, and you do what they say, they will recognize your willingness to take direction. You have a much better chance of winning in the second and third application.
A Grant Success Story
Rebecca Dreyfus applied for the Roy W. Dean Grant about 20 years ago and I can still pitch you her film. She wrote an incredible story. She wanted to document the largest art heist at the time. The Gardner Museum was robbed of one of the 26 known Vermeers and many other incredibly valuable pieces of art.
Rebecca told me that she applied for five grants and won four! How did she do that? She said she carefully chose the grants that she felt she had the best chance of winning. She did not go after the NEA or some of the more difficult grants.
She put her time into writing a good story for each of the five grant she applied. This worked for her, and I think it will work for you.
Meeting the Grant Criteria
Be sure to include in your grant application the criteria of the grantor. Say it back to them and explain how your film fits their criteria. This may sound mundane, but it is very important. Grantors are reading scores of grants at one time. When you can clearly tell me how your film fits my criteria, it benefits you. That's what the judges are looking for. Grant judges want to know if you fit the grant criteria and do you have a good story to tell.
For example, if you were applying to the Roy Dean Grant our criteria is that we want films that are unique and that make a contribution to society. I love it when filmmakers tell me why their film fits my grant. It's that simple.
And please, put some passion in your proposal! We want to know that you care about this story. Please put your heart on the page so we get to know you. It's you we are giving the money to. It's you we want to support. You are the artist. You are the magic.
Carole Dean is president and founder of From the Heart Productions; a 501(c)3 non-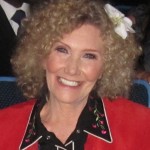 profit that offers the Roy W. Dean Film Grants and fiscal sponsorship for independent filmmakers. She hosts the weekly podcast, The Art of Film Funding, interviewing those involved in all aspects of indie film production. She is also the author of The Art of Film Funding, 2nd Edition: Alternative Financing Concepts. See IMDB for producing credits