Kurdish Filmmaker Receives Award for a Film That is Unique and That Makes an Exceptional Contribution to Society
From the Heart Productions , the top-rated non-profit dedicated to helping indie filmmakers get their films funded, has selected Producer/Director/Writer Hasan Demirtas as winner of Britt Penrod Award for his feature "Separation".
The award goes to a project was submitted to the Roy W. Dean Film Grant for Fall of 2021 and selected as a finalist. Hassan will receive a $750 prize that will help support his effort in completing this film.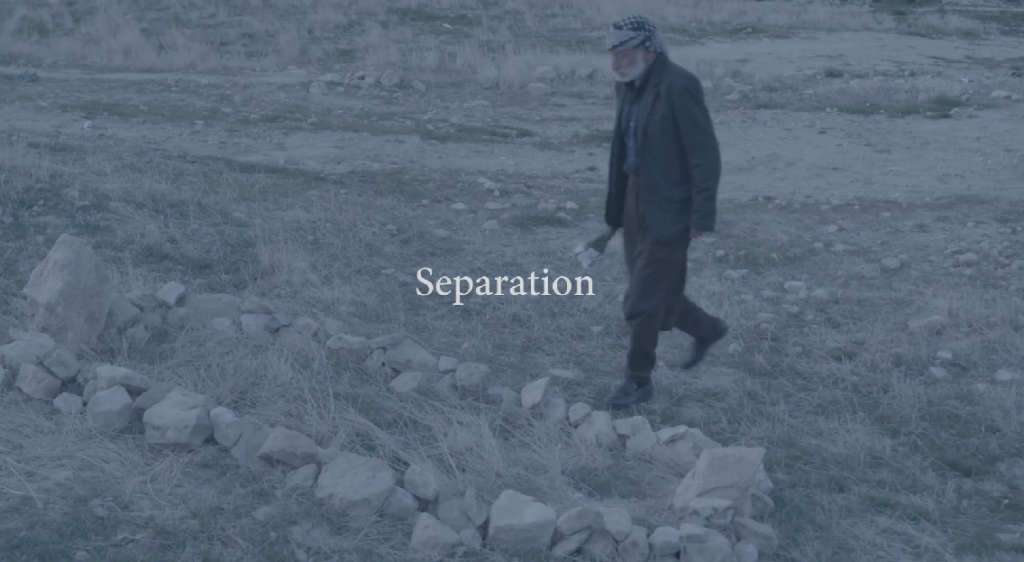 "This is a great filmmaker who is tremendously dedicated to finishing this touching story," said Carole Dean, President of From the Heart Productions.
"Separation," tells the story of Grandfather Hamit who lives in Eastern Turkey in a village in the Kurdish region. Grandfather Hamit is a venerable person for the villagers because of his knowledge about health treatments. Hamit's wife died years ago, but he still daily visits her grave. Grandfather Hamit's son Mehmet and his family, live with Hamit.
The political situation goes bad in Eastern Turkey because a group of Kurdish people rebel against the Turkish government. The government's rules get worse and the Kurdish language and culture is banned. The government gives two choices to villagers. Join the Turkish army or leave their villages.
For Hamit, that would mean leaving his wife's grave that he has visited every day for 5 years.
About the Filmmaker
Hasan Demirtas received his BA from Marmara University in Istanbul. His short films won awards from film festivals and participated in international Film Festivals including the Cannes Film Festival and Oscar Academy Award Qualifying Film Festival, 42nd Atlanta Film Festival, Atlanta, USA.
Demirtas graduated from Northwestern University with a Documentary Media MFA. His first documentary You Name It participated in many Film Festivals including Treasure Coast Film Festival in the USA, the International TV Broadcasters and Independent Producers Festival SIMFEST in Romania, and Thessaloniki Documentary Festival Marketing. You Name It received Best Documentary Feature film from Collected Voices Film Festival in the USA.
About the Britt Penrod Award
The award is presented to a finalist for the 2021 Roy W. Dean Grants. It goes to a film is unique and makes an exceptional contribution to society. The Britt Penrod Award was made possible by a donation from longtime friend of 501(c)3 non-profit From the Heart Productions and the Roy W. Dean Grants, Britt Penrod. Results of the award have no bearing on the eventual winner of any of the Roy W. Dean Grants.
Winners for 2021 include the documentary 26 Seconds, the short film The Fog Catcher, and The Bridge Ministry.
Britt is president of Giant Entertainment & Management Inc. (G.E.M.) is a Los Angeles based Film & Television Studio design and development company with in depth experience in the United States, Europe and Asia.
G.E.M. delivers knowledgeable business foundations to Studio development projects that include; Market Analysis, Site Planning, Operating Financial Evaluation, Construction, MEP & Value Engineering, Start-up of Operations and ongoing Management Services for stage-based entertainment properties.
About the Roy W. Dean Grant
Now in its 30th year, the Roy W. Dean Grant has awarded over $2,000,000 in cash and donated film services to independent films. The grant is awarded to films budgeted under $500,000 that are unique and that make a contribution to society. It has been an important lifeline for independent filmmakers that help to get their projects started or finished. Without assistance from the grant, many excellent and important films may never have been made.
Past winners of the grant include new Emmy Winners Belly of the Beast and The Love Bugs, 2019 Sundance Film Festival selection Raise Hell: The Life and Times of Molly Ivins, as well as acclaimed documentary Kusama-Infinity.
About From the Heart Productions
From The Heart Productions is a 501(c)3 non-profit dedicated to helping filmmakers get their projects funded and made. Besides providing funding through the grant, they offer film fiscal sponsorship to filmmakers. This allows donations made to films they sponsor to be tax deductible. From The Heart has helped independent filmmakers raise over $30 million through it's fiscal sponsorship program. President Carole Dean is the best-selling author of The Art of Film Funding: 2nd Edition, Alternative Financing Concepts and the new online class "How to Fund Your Film".
For More Information and interview requests, please contact:
Richard Kaufman
richard@fromtheheartproductions.com