Hot Films in the Making
Hot Films in the Making are films that we highly support. They have excellent concepts and brilliant filmmakers, they should be in our finals in the future.
Spring Grant 2019 Hot Films in the Making
41 SHOTS (Short)
Produced and Directed by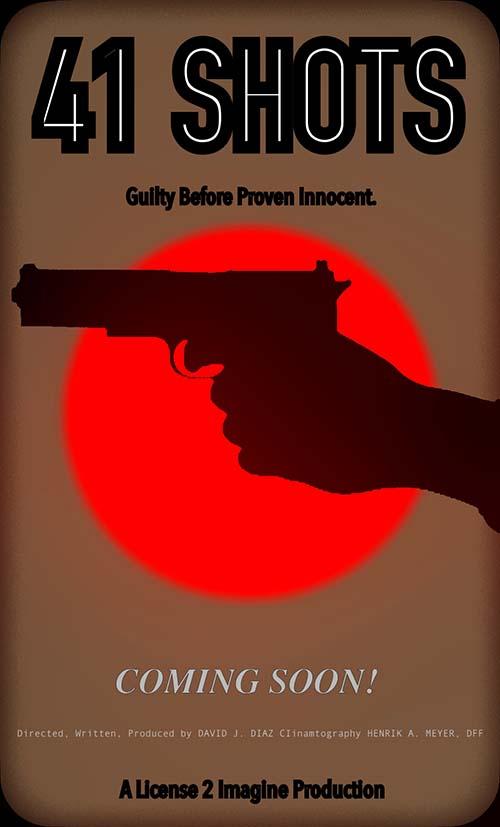 41 SHOTS is a chilling look at the points-of-view of three white supremacists, a young African American male, and a store owner of Mexican descent, as it relates to [questionable] excessive force by a white law enforcement officer during an armed robbery.
The story takes place at the intersection of hate and fear. And aims to expose the needless pain and suffering as a result of such prejudice and ignorance.
41 SHOTS is fiscally sponsored by The New York Foundation for the Arts (NYFA). To make a tax-deductible donation: https://www.nyfa.org/ArtistDirectory
Thank You!
A False Dream (Documentary)
Produced by | Directed by Heba Habib & André Larsson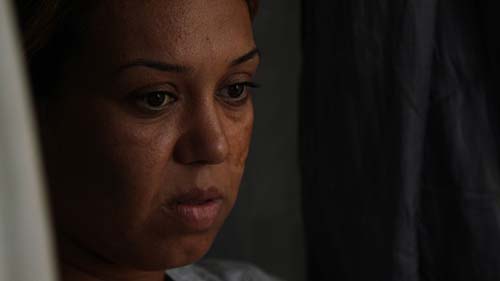 "A false dream" is a short documentary following Dilsa, a struggling refugee mother having to choose between leaving her abusive husband and risk her daughters' future or give herself up to give her daughters everything she never had.
A Movement: The Black Theatre Project (Documentary)
Produced and Directed by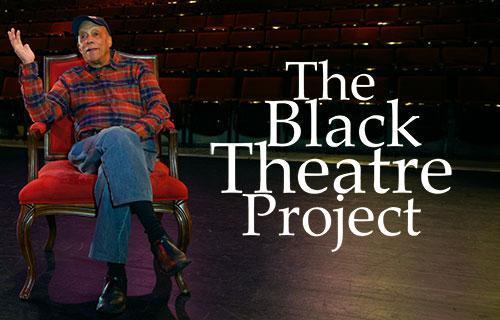 African-Americans are lead actors, writers and producers in media today. But for generations, Blacks had few opportunities to control their images and express social issues on any platforms.
Half a century ago, a movement used Black Theatre to tell stories that were nonconforming and unapologetically Black.
The feature-length documentary A Movement: The Black Theatre Project (the BTP Documentary) examines Black Theatre as a political tool for creating community and identity that influence culture today.
Cash for Gold (Feature)
Produced and Directed by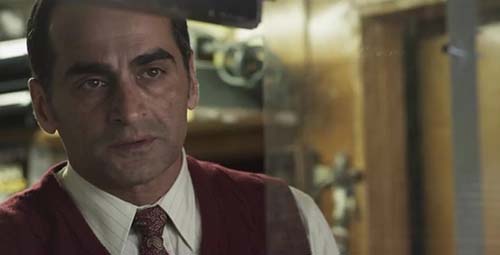 Excerpt from The Blacklist:
"Cash for Gold" tells a heartfelt story of hope and redemption in the face of overwhelming misfortune, and in the process redefines how to convincingly and maturely deploy Christmastime as a thematic conceit. Wrestling with the trauma of losing her husband to heroin and struggling with sobriety herself, Grace lives in poverty with her adorable son Noah, barely making ends meet in a blue-collar town devastated by the opioid epidemic.
In her unlikely friendship with Ehsan and his father Mohammad, Grace finds the strength and compassion to pull herself out of despondency… A truer and more poignant Christmas fable than any in recent memory.
Catherine's Kindergarten (Documentary)
Produced by | Directed by Kaye Cleave & James Daggett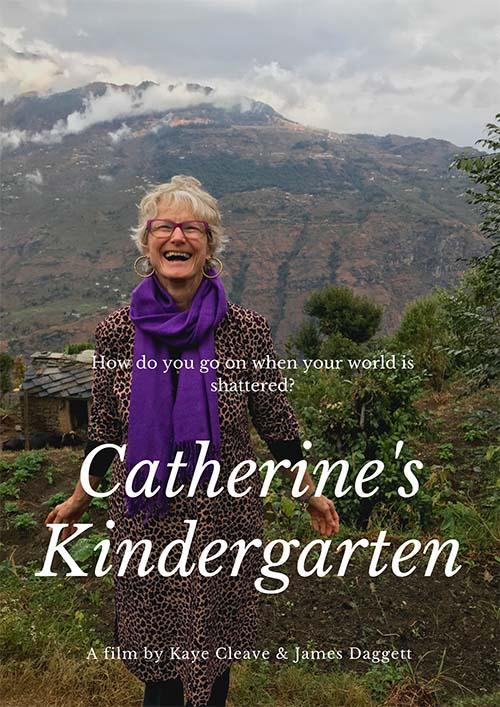 How do you go on, when your world is shattered? This question is at the heart of the autobiographical documentary, Catherine's Kindergarten. Told from the point of view of a mother who lost her only child, the film juxtaposes her emotional journey to make meaning out of her radically-altered life with her physical journey to a remote Nepalese village in the shadow of the snow-capped Himalayan mountains to open a school in memory of her daughter.
Curls (Short)
Produced and Directed by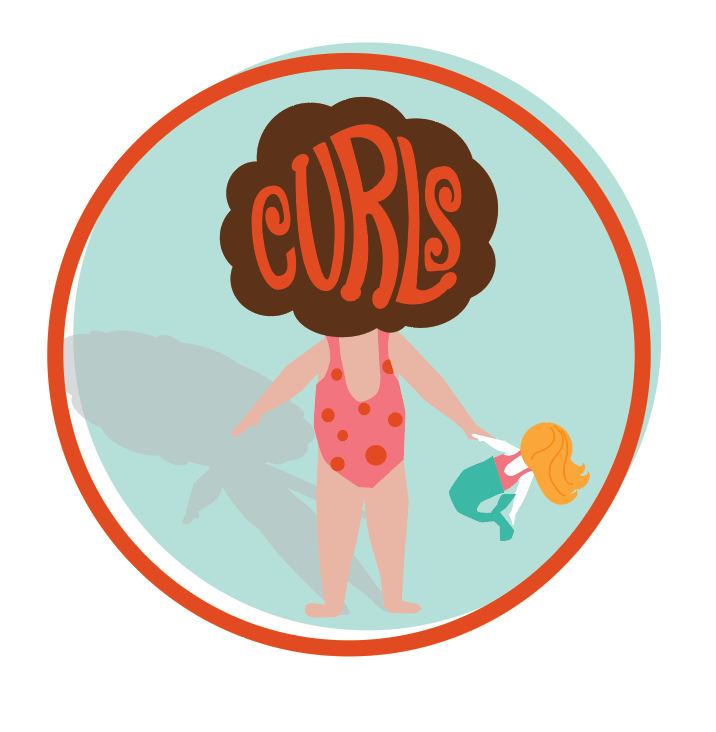 Little eight-year-old Maddie is completely ashamed of her twisted frizzy hair so much so that she does everything within her power to hide it. Until in one moment, with the help of an unlikely ally, she musters up the courage to embrace her true self.
Fast & Left – A Flat Track Film (Documentary)
Produced and Directed by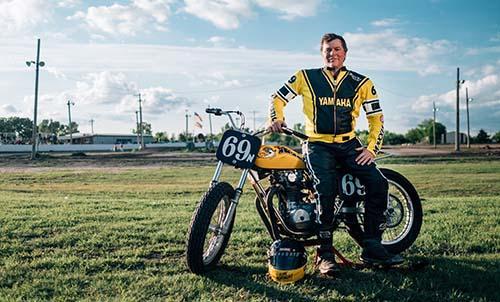 The arena is a dirt oval. The gladiators have a steel-shoe over their left boot that keeps them and their motorcycles balanced at high speeds. Every weekend, they travel great distances for the opportunity to pass the checkered flag first. This is flat track motorcycle racing. Flat track is one of the oldest forms of motorcycle racing and it has a rich history in the United States. Perhaps even more captivating than the bikes and the speeds however are the people that make up this exciting sport.
FireStorm (Documentary)
Produced by | Directed by Chris Hite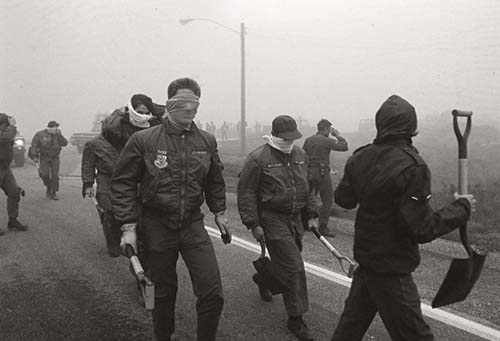 FireStorm tells the true stories of those who fought the ill-fated 1977 Honda Canyon Fire. Underlying notions are: Post-Vietnam War, Post Traumatic Stress Disorder (PTSD) and Military mismanagement.
Her Farm (Documentary)
Produced and Directed by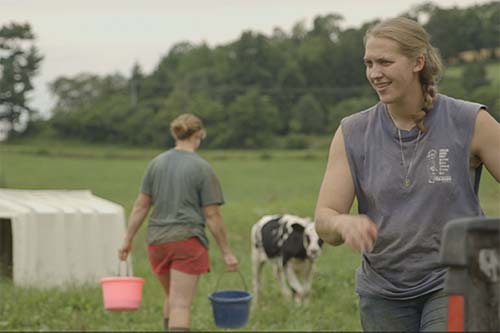 After centuries of male-dominated business succession, women are stepping to the forefront in taking over the family business. HER FARM shares the stories of real women farmers as they continue the family tradition of working in agriculture by taking over the family farm.
Hooked (Feature)
Produced and Directed by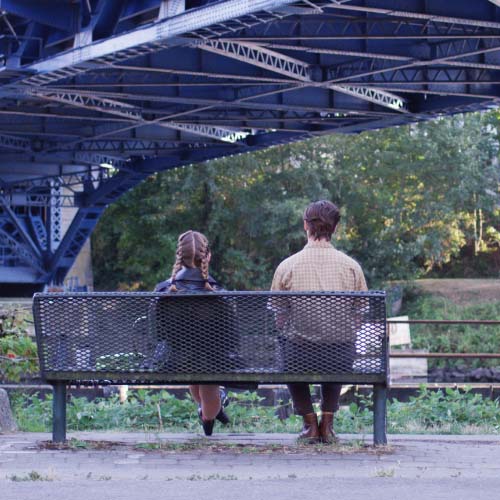 Hooked is a romantic dramedy about a man who believes he found his perfect soulmate but his autism keeps him from realizing she's actually a prostitute. Based on the award-winning novel, Hooked brings awareness to human trafficking and autism.
Jews and Patriots: in the American Civil War (Documentary)
Produced by Peter Zachmann | Directed by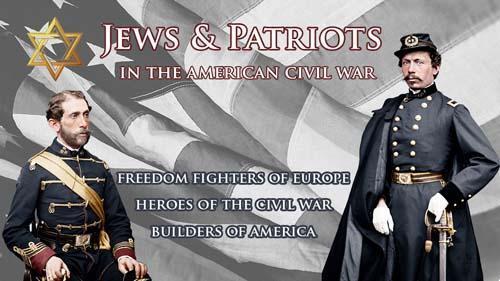 The documentary will tell the story of the forgotten Jewish freedom fighters of the European Revolutions of 1848 who later became heroes in the American Civil War. This is an untold part of the Jewish history that emphasis on the Jewish contribution to the Union's victory and highlights the role of the Jews in the fight against slavery. Not many know that Jewish 48'ers were one of the reasons of the North's victory and names such as Joseph Pulitzer, Frederick Knefler and August Bondi who fought alongside John Brown in Kansas will appear in this movie. We are portraying our heroes as proud Jews and faithful patriots of America. We believe unearthing the "lost" Jewish history is important.
Killing Paul Storey (Documentary)
Produced by | Directed by Jared L. Christopher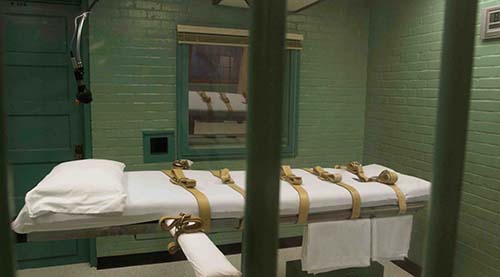 An attorney, a car salesman and the mother of a man on Texas death row are joined in the fight to spare his life by the parents of his victim.
Love & Hair (Short)
Produced by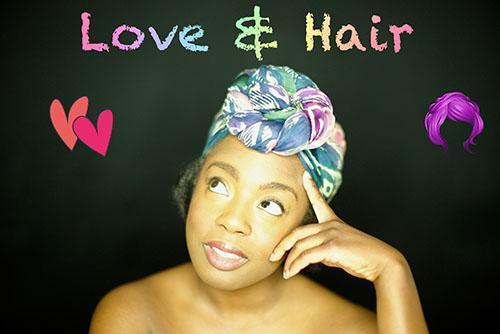 Irene, a young(ish) Black woman, makes her bi-weekly pilgrimage to the salon. While struggling to pick a new style, she analyzes her past relationships (through the use hyper-realistic flashbacks) and looks to her stylist for a new perspective on life.
Puddle (Short)
Produced and Directed by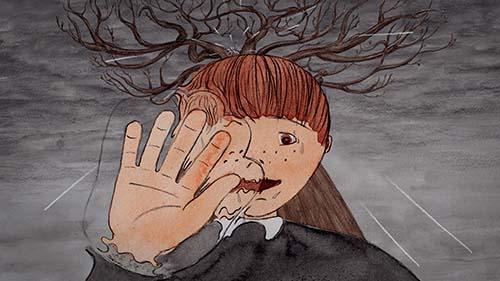 A young boy is at his mother's funeral when he sees her reflection in a puddle, and dives into a magical, upside-down world of rain, storm, and beauty where he can be with her. Thinking he found a way to override his mother's death, the boy sets out to return to the Puddle world again and again, longing always for it to rain so that puddles can form his magical portal. But the boy must learn that life must go on, in the sunny real world, where his grieving father is trying his best to be there for him. He must learn to let his mother go, and connect with his father, to form a new life together without her.
The Drumming Of… (Documentary)
Directed by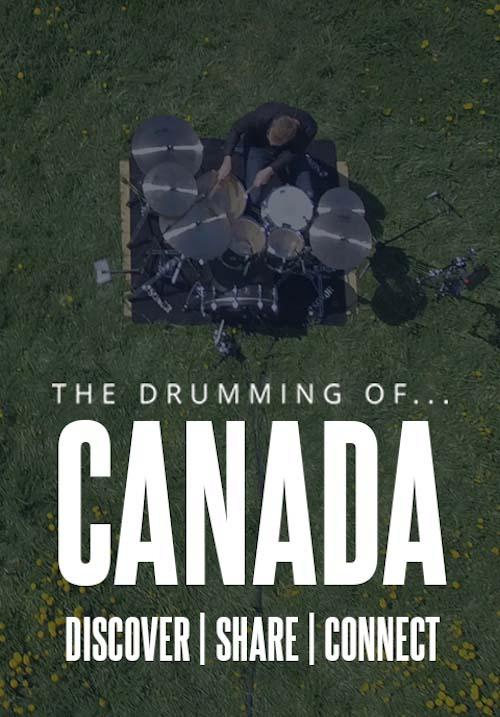 A PICTURE IS ONLY WORTH 1000 WORDS…
Long before pictures or words existed, there was rhythm and drums.
Can you imagine the stories hidden within the rhythms of cultures around the world? Have you ever asked yourself the secrets behind the music that are left to be discovered, before they fade away forever to be lost?
We are about to explore, innovate, and perform rhythms from cultures around the world, beginning with our home country Canada. Uncovering the untold stories that make up our history and cultures, hidden within the only universal language: music.
The Monarch Project (Feature)
Produced and Directed by
While shooting a documentary on schizophrenia, the filmmaker stumbles upon what he believes is a network of "targeted individuals" and a top secret, government mind-control program; leading him on a journey to chronicle evidence and prove it exists, as he deals with his own mental unraveling.
A low budget, psychological thriller, pseudo-documentary and found footage film. In the vein of MR ROBOT meets PARANORMAL ACTIVITY.
Tuned (Documentary)
Produced by | Directed by Mariel Polifroni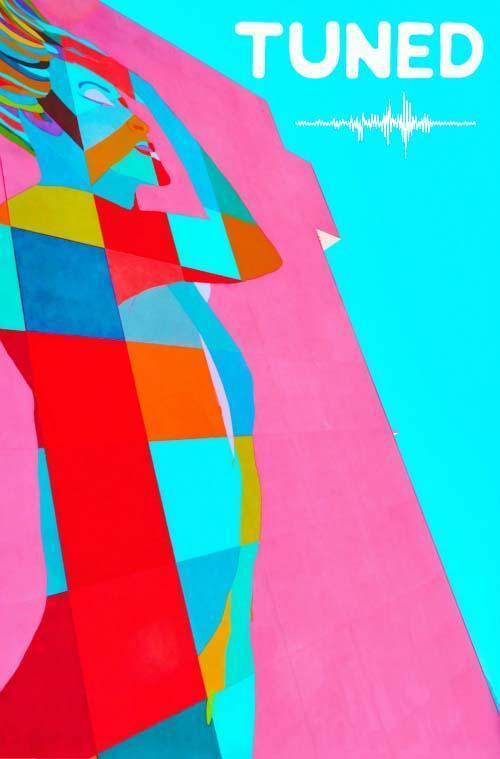 What if the world is a giant concert and we are all musicians who have the incredible ability to tune our minds just as we can tune musical instruments? Motivated by her own story of recovery, filmmaker Mariel Polifroni embarks on a journey to inspire hope in others after she survived a decade of being prescribed over twenty-five different psychiatric medications for many inaccurate mental-illness diagnoses. Mariel is joined by musician Daniel Rodriguez and 80's band singer, Diane Tate, as we are serenaded by heartfelt musical performances that are interwoven with interviews from leading frequency scientists and practitioners who shine a light on the untapped power of healing vibrations.
Fall Grant 2018 Hot Films in the Making
And So I Stayed (Documentary)
Produced by | Directed by Daniel A. Nelson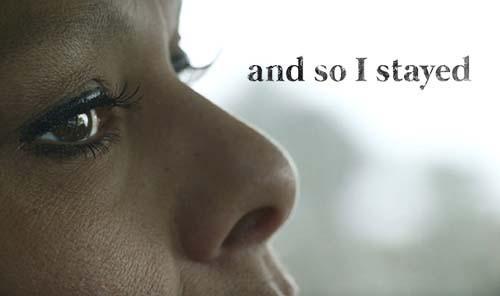 AND SO I STAYED is the story of Kim Dadou Brown, a domestic violence survivor who shot and killed her boyfriend when he attempted to strangle her to death in 1991. The price of fighting for her life cost 17 years behind bars. Now a free woman, Kim is fighting for New York's Domestic Violence Survivors Justice Act — legislation that will save survivors of abuse from severe prison sentences just for defending themselves.
As Advised (Short)
Produced by | Directed by Quinn Halleck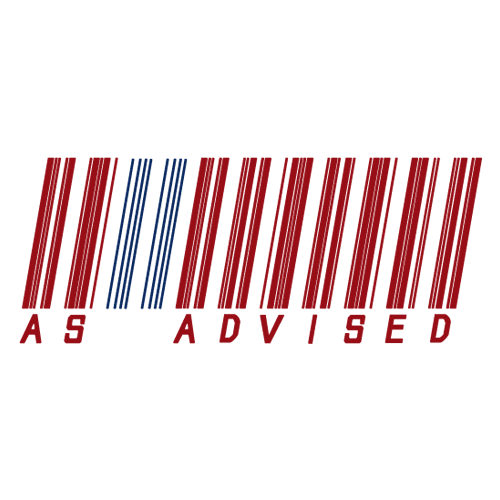 In a world where technology knows you better than you know yourself, a teen, uncomfortable in his own skin, is willing to disguise his personality to be the person he has always wanted to become.
Aswan, Jewish Temple, Heaven the Dog and Other Things! (Documentary)
Produced by & Skot Barnett | Directed by Mohammed Adel El Safty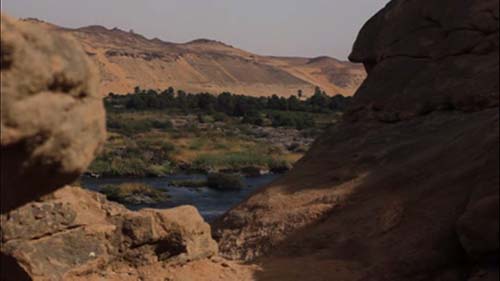 It's Long documentary film.
The film tells the true story of a girl who works as a journalist. Originally from Aswan in Upper Egypt, she does not like this place praised by many others.
It is a journey from Aswan to Cairo, but also a personal journey to become a journalist – along which she encounters many issues such as conservatism and cultural intolerance.
In this respect, she also dialogues with Magda Haroun, the head of the Jewish community in Egypt. In a rare if not unique moment, we film inside the Jewish temple and its library in Cairo. High security measures surround the temple, shooting is usually forbidden, as Egypt and Israel keep on fighting over the temple.
ATAP (Feature)
Produced and Directed by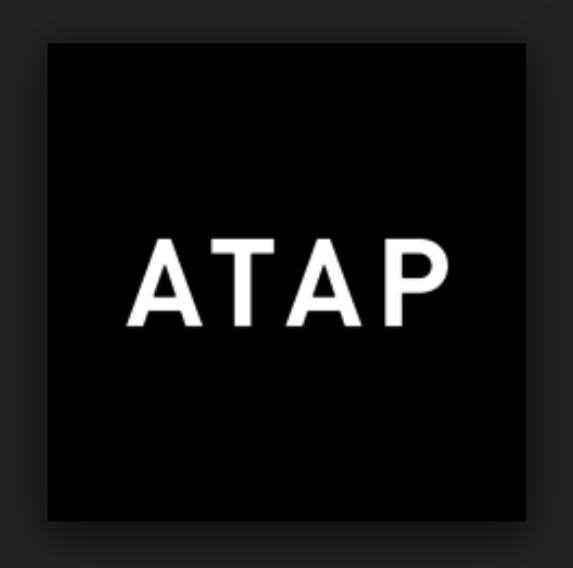 A young African American man struggles to find his path as he's caught between the religious lifestyle of his older brother and the chaotic ways of his best friend.
A Page Intentionally Left Blank (Feature)
Produced and Directed by and Dejha Ti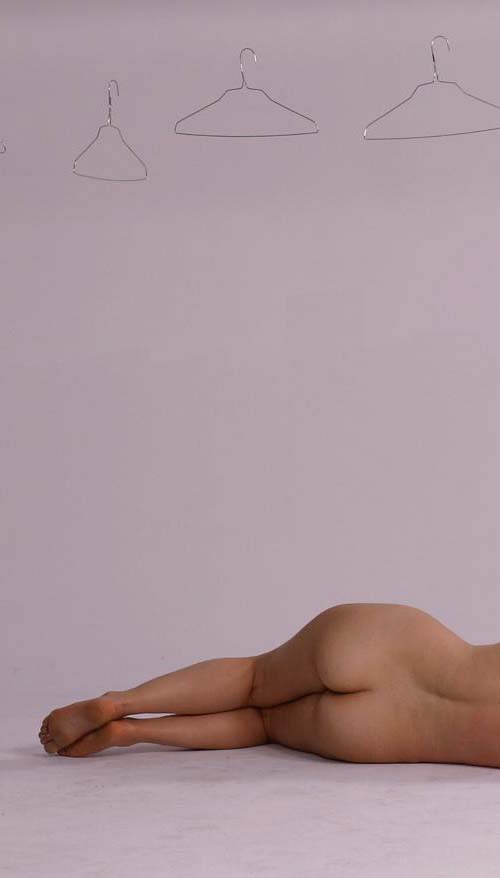 Conversations with a disqualified surrealist muse.
She takes a bath and calls upon scenarios—real or imagined, past or future.
Beyond Judgment (Feature)
Produced and Directed by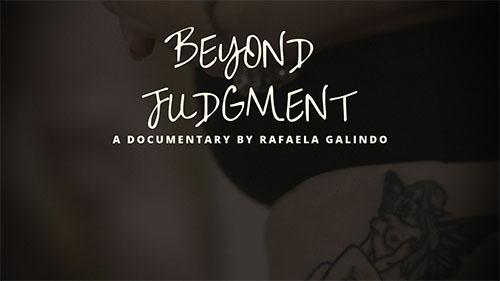 This feature documentary exposes the negative impact of society's judgment on the transgender community. Beyond Judgment is a representation of the heartbreaking reality of a number of transgender individuals who strive to live a normal life despite constant harassment and the pressures of society as a whole.
Chinese Speaking Vampires (Feature)
Produced by | Directed by Melanie Wagor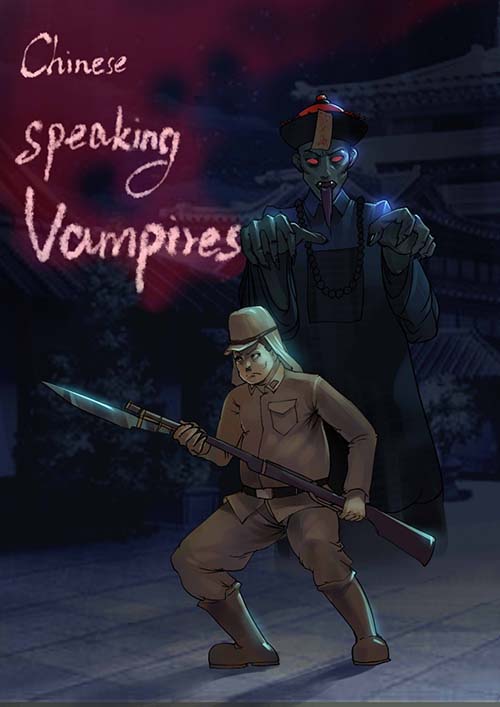 A desperate actor becomes a vampire and uses his newfound powers to land a movie role and the girl but then must choose between life and the undead.
Coda for a Captain (Documentary)
Produced by Levi Zini – Doc.Films | Directed by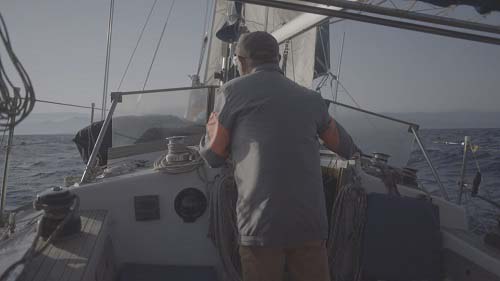 On his last sail, the old captain watches his hand-made boat rocking on the waves. Like him, the boat is creaky, dilapidated and pushed to its limits. A final passage in the life of a man who refuses to accept that which is less predictable than the wind and more frightening than the waves – growing old.
​The protagonist's voyage is dependent on no place, time, or destination; his aim isn't to reach any particular place, and perhaps not even to return. He battles neither massive wave nor great whale; his battle is against the dilapidated body of the boat and his own unwillingly faltering body. This is an intimate, wordless travelogue which develops from the calm into a storm.
De-Escalation (Documentary)
Produced and Directed by
In this time of increased conflict between police and citizens in the United States leading to violence and death, it becomes more apparent that a solution is needed. Understanding the techniques and practice of Body Language Analysis can save future lives.
Deer 139 (Short)
Produced by Emilene Ostlind, , and Kevin Monteith | Directed by Morgan Heim and Jayme Dittmar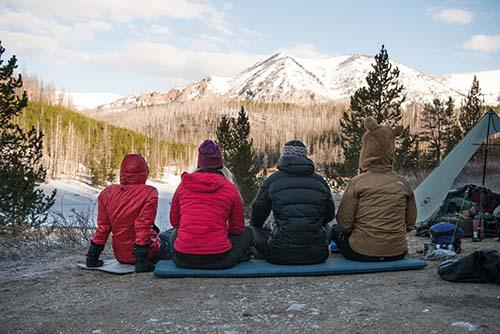 Swimming raging rivers, traversing snow-covered mountains, and evading natural killers, she must cross the unforgiving landscapes of Wyoming to reach home. Along her path, she carries nothing other than a baby in her belly. This is the migration story of mule deer 139. Our film follows an all-woman team of scientists, adventurers, and storytellers as they brave the path of 139 to understand why she must migrate to survive and discover the connections between wild people and wild places.
DeSoto 7 (Documentary)
Produced by | Directed by Nychol Woods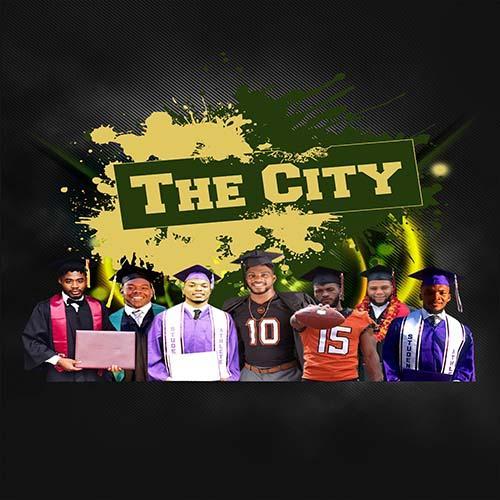 Both past and present DeSoto NFL players and the DeSoto community rally around seven of their own as they journey the path to the draft. "Path to the Draft:7 DeSoto U Players" will offer the perspectives of the players and their families, learning who they are, their hopes and fears. People are awaiting such a significant story, which can only be told from the genuine perspective of the community actually living it. The small city of DeSoto is a gem, and by sharing this news of our history and accomplishments, a substantial impact could be made on others who also reside in small communities that at times may go unnoticed.
Down With X (Documentary)
Produced by | Directed by Meghan Shea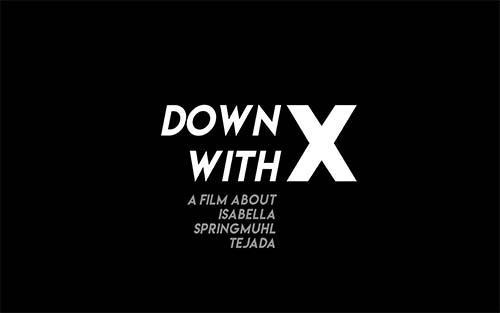 An emerging Guatemalan fashion designer's journey to become the first artist with Down Syndrome to lead a global clothing brand.
Enigma of Aydin (Working Title) (Documentary)
Produced and Directed by
Filmmaker Tara Aghdashloo's intimate portrait of her elusive father, the famed and controversial Iranian artist, Aydin Aghdashloo. What begins as a journey inside the mind of a resilient modern genius and a meditation on the creative pursuit, unravels into an honest portrayal of identity, family, love, and legacy.
Aydin Aghdashloo, the maestro of Iranian modern art, has been a father to millions. Captured this time though his daughter's lens, she examines the father that he is to her, and the man behind it all. An artistic family shaped by change and upheavals, the film takes us to Iran, Azerbaijan, Canada, and London.
Eyes Upon Waking (Feature)
Produced by | Directed by Tim Zwica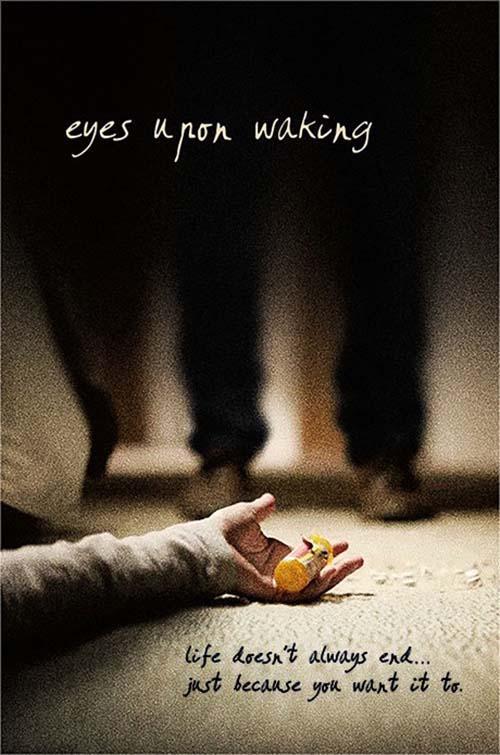 Logline: A troubled woman must come to terms with her suicide attempts while spending several days in a psychiatric facility.
Synopsis: Taren Foley survives her second suicide attempt within a week, and is sent from the ER to a psychiatric facility for three days of observation and analysis. Quickly realizing she has no intention of taking her life in the future, Taren alienates herself from the patients and staff, biding her time until she can be released. When circumstances force her to remain locked up all weekend, a compassionate Taren makes an effort to help her fellow patients with their issues, unaware she still neglects her own.
Grabbing Back (Documentary)
Produced by , Wendy Missan and Shareen Anderson | Directed by Pamela French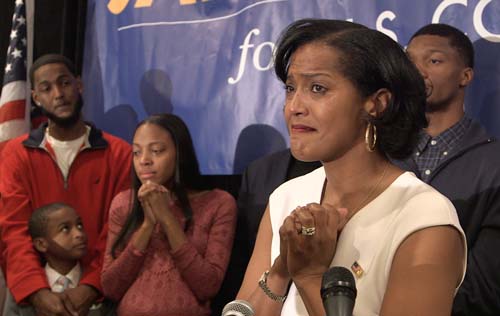 Grabbing Back is a film about African American women breaking barriers to run for Congress and change the course of our country.
How To Power A City: stories from the front lines of the clean energy revolution (Documentary)
Produced and Directed by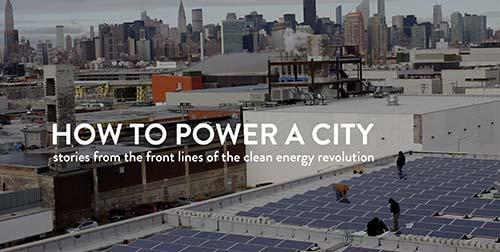 Dozens of people, from all walks of life, are each on an individual quest to power their city, home, or business with clean, renewable energy. In a series of vignettes, "How To Power A City" explores the front lines of the clean energy revolution as these citizens, fed up with government bureaucracies and intransigent fossil fuel providers, take power themselves.
Filmed in Atlantic City, Detroit/Highland Park, Las Vegas, New York City, several towns in Puerto Rico, and Vermont.
In Summer (Feature)
Produced by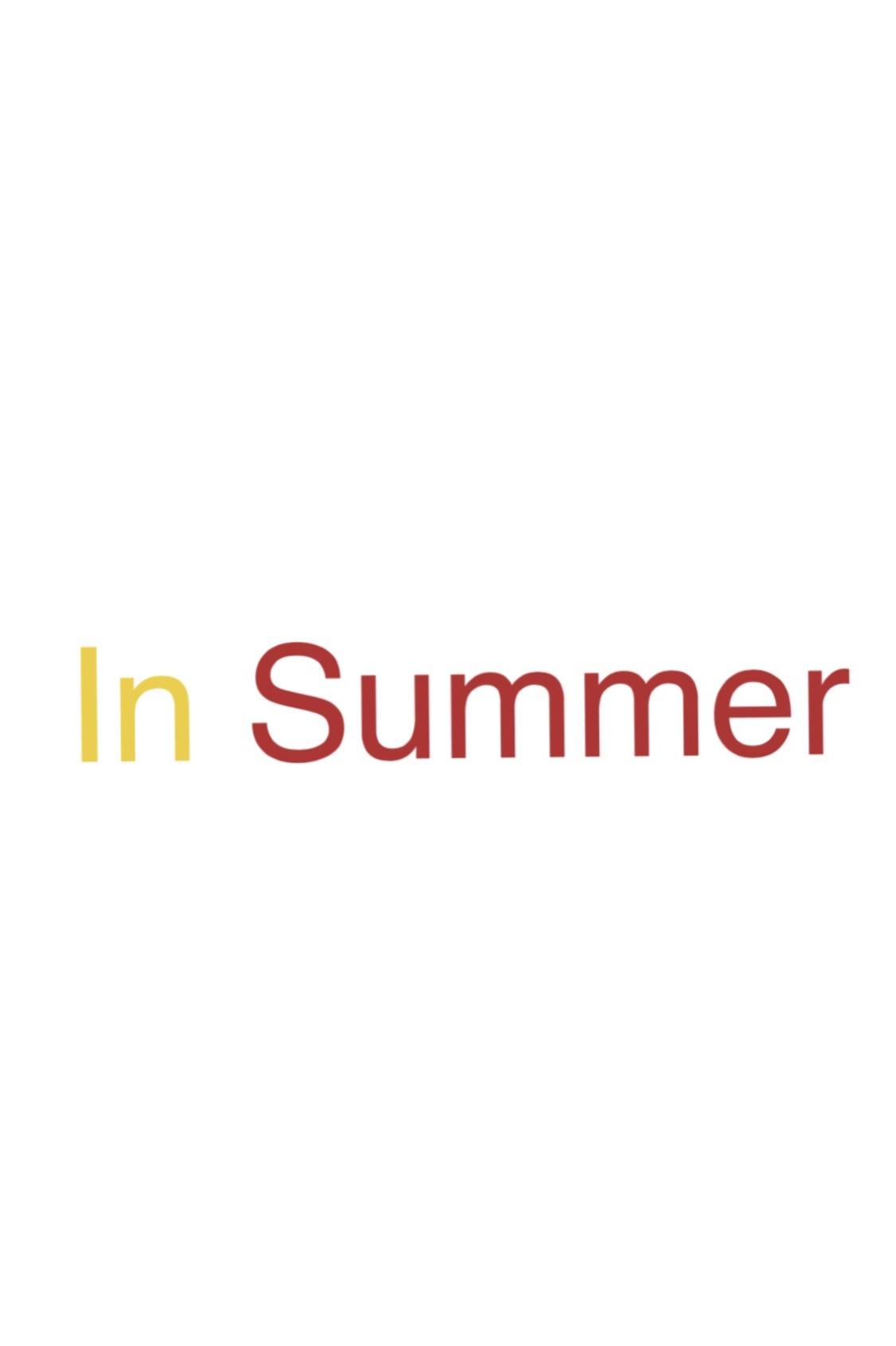 Opposites attract when Malcolm and Sylvester, two young black men from different walks of life, meet and fall in love during one hot summer in Harlem.
Invented Before You Were Born (Documentary)
Produced and Directed by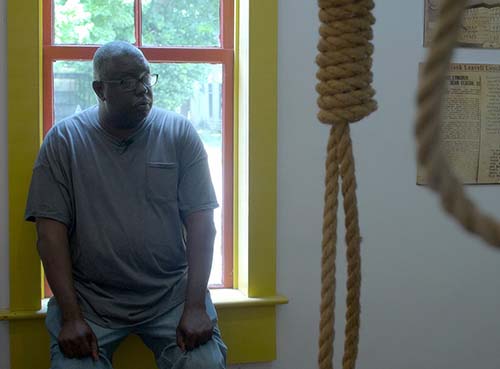 A white man faces his family history of slavery straight on and is amazed to meet a rural black community descended from that same history. Nearly two centuries ago, decades before the Civil War, sixty-five slaves were freed by the will of Major Richard Bibb in Russellville, Kentucky. They inherited land, tools, houses and money – everything they needed to establish themselves as free Blacks in America. A unique and remarkable lost chapter in American history is revealed that has the potential to revitalize this community and change his life forever. Can they come together to untangle a lost story that challenges our perceptions of life for African Americans after slavery?
Leaves Awaken (Web/TV Series)
Produced by Darrell Hillaire and | Directed by Beth Pielert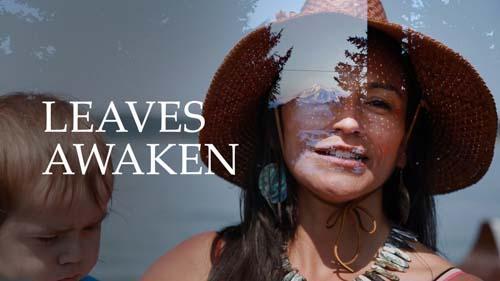 Naya, an introverted podcaster returns to her ancestral Rez determined to solve the mystery surrounding her mother's disappearance. There, she discovers an unlikely ally deep in a cedar forest.
Mijo (Short)
Produced by & Paige Herschell | Directed by Johnny Baca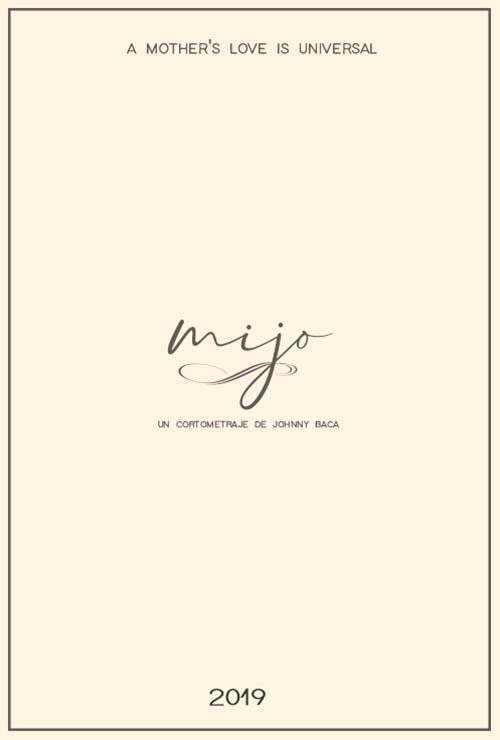 MIJO is a bilingual short film that explores the unconditional love between a mother and child through the drama that unfolds during an unlawful traffic stop along the US/Mexico border.
We see the universal theme of a mother's love play out as our mother, Carmen, knowing she's done nothing wrong, tries to reason with the officer. However, Carmen is a DACA recipient, and her uncertainty about where she stands legally, since DACA's repeal, sends this volatile situation spiralling out of control. Harsh realities, like the possibility of deportation or the horrific trauma of family separation, suddenly collide with Carmen's world in this politically polarizing & defining issue of our times.
Non Western (Documentary)
Produced and Directed by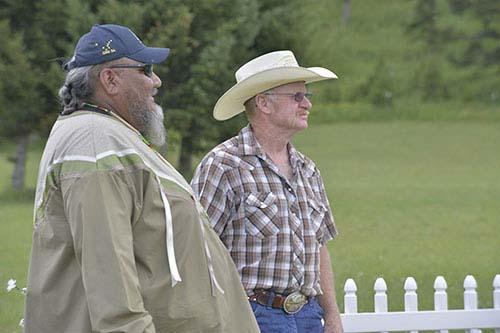 American icons lost in a modern world: Two interracial couples fight to keep their traditions, whilst they question gender roles in their patriarchal communities.
NON WESTERN follows two Montanan couples leading up to their respective weddings portraying what middle class Americans face in a polarized US, but for the first time in History we see Cowboys and Indians fighting in the same corner. Both Thaddeus and Russ struggle with what it's the meaning of masculinity due to their patriarchal upbringing, whilst both Nanci and Jackie reassess what it means to be a woman in a relationship, having shared experiences of domestic violence. An intimate portrait of friendship and human behaviour.
Our Islam (Documentary)
Produced and Directed by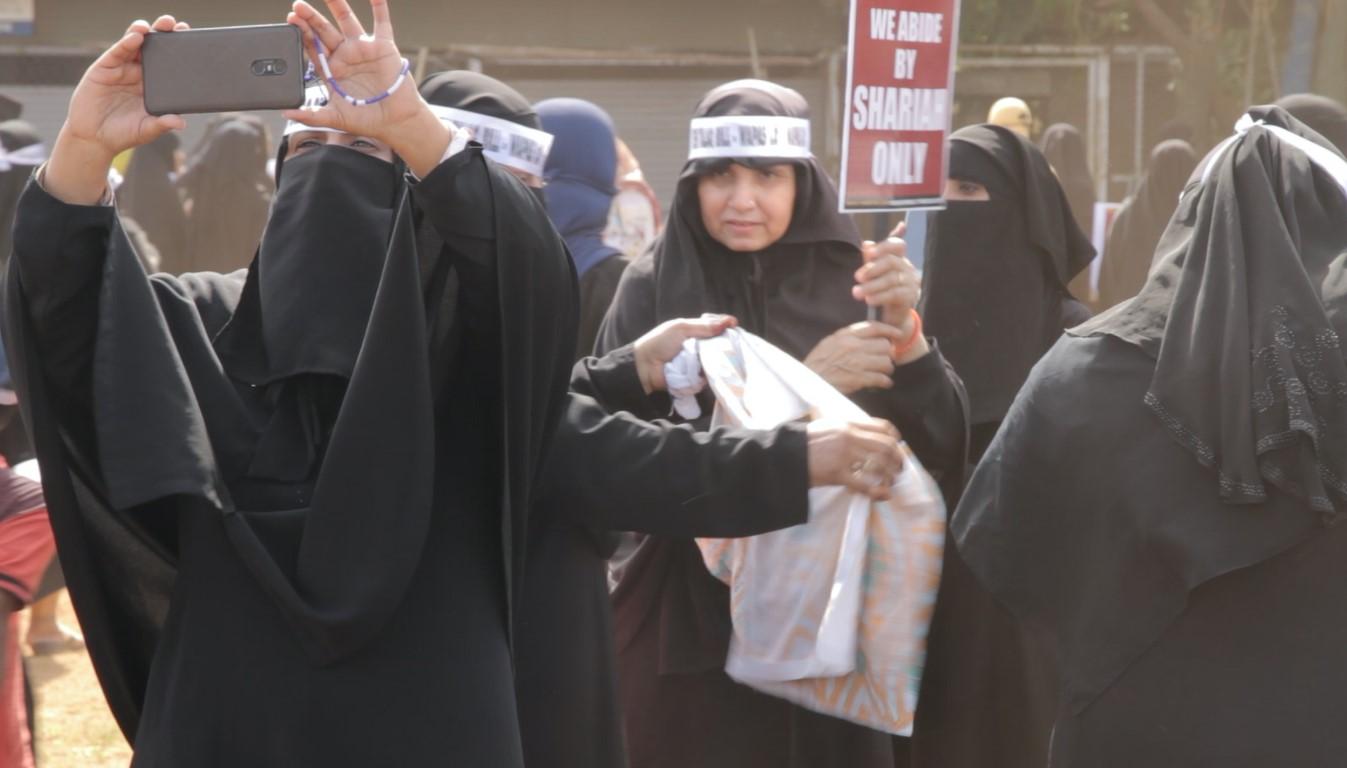 In creating a series of Women's Sharia courts in India, an unlikely duo sparks a discreet revolution within their religion and community.
Fed-up with the traditional Muslim all-male councils whose interpretations of Sharia law have blatantly discriminated against women, Noorjehan and Khatoon decided to train themselves to become Islamic judges and to officially launch their own courts to help women fight difficult cases, despite pressure from family and their community to remain silent. With passion and determination, this feisty duo empowers the next generation of young Muslim women to make change and reclaim their rights and religion from conservative forces, one court case at a time.
Peridot (Feature)
Produced by Lisa Hall | Directed by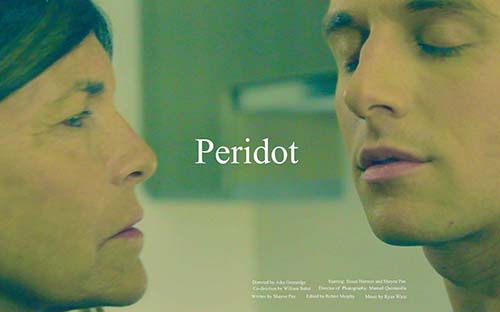 Peridot follows an unconventional protagonist. Martha is an elderly, recently widowed woman, who finds herself taking a subway one night. She is a successful author who is facing writer's block. She has a chance encounter with Gabriel, a young male prostitute during Christmas eve on the subway (a transportation system she is brand new to). Gabriel has an uncanny resemblance to her deceased child. She strikes up a conversation, and eventually offers to pay him just to be her friend for the night. An unlikely friendship ensues. Both learn the value of caring and being cared for and show us love can take many forms.
Priorities (Feature)
Produced and Directed by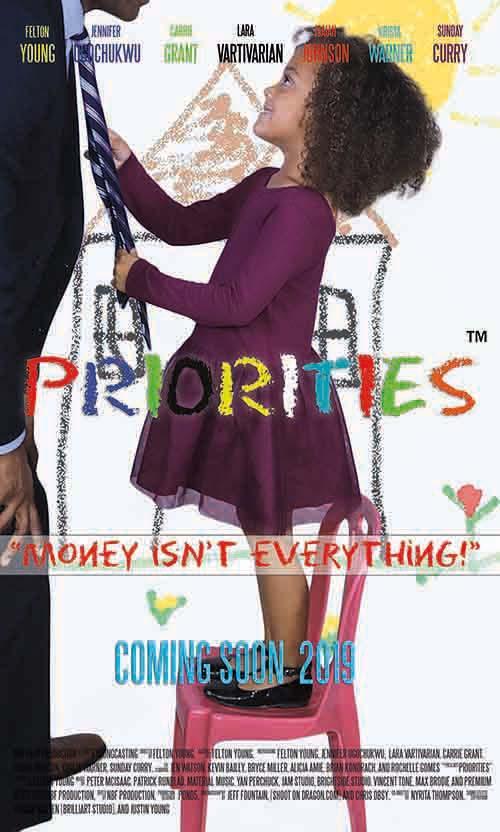 Follow the lives of four adults who struggle as single parents to care for their children. With no support from the other parents, this inevitably leads them too desperate measures.
Monica Sosa is unable properly care for her son and files child support on her husband.
Michelle Johnson has to painfully explain to her daughter, why her father is not returning back home.
Tameka Williams, a single mother living in government housing, financially struggles to feed her child.
David Lee a single father does the unthinkable, as he begins a long journey to get his daughter back into his life.
Their children and the Attorney General's Office – Child Support Division is now their PRIORITIES.
Running for the Revolution (Documentary)
Produced and Directed by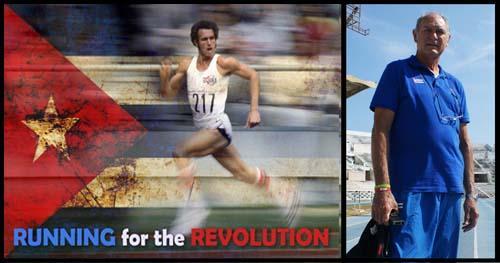 Running for the Revolution is the story of Cuba's greatest Olympic athlete Alberto Juantorena.
Filmed over the last 3 years against a backdrop of ongoing change, Juantorena shares his remarkable personal journey through a cauldron of sport and politics, and offers some fresh insight into his unique country and its tumultuous relationship with America. Along the way he is reunited with former US Olympic rival Fred Newhouse, and the two men reflect on their great 400m duel as well as the differences between their respective countries.
Segregation and Determination: Veterans of Washington-Escobedo Community (Documentary)
Produced by Tamara McDaniel | Directed by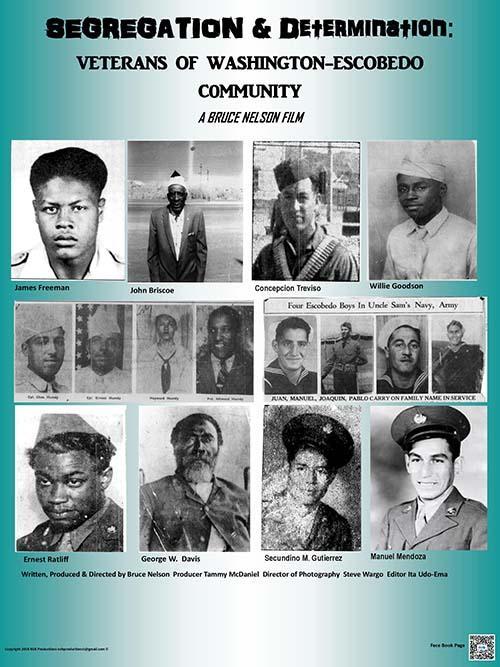 These men fought three overwhelming battles; racism and discrimination in America, racism and discrimination in the arm services and the enemy combatants during the three wars and yet they fought bravely, heroically, unselfishly and some made the ultimately sacrifice to ensure a better America for all Americans. This is fraction of their story.
Shedding (Feature)
Produced by Erin Brown Thomas | Directed by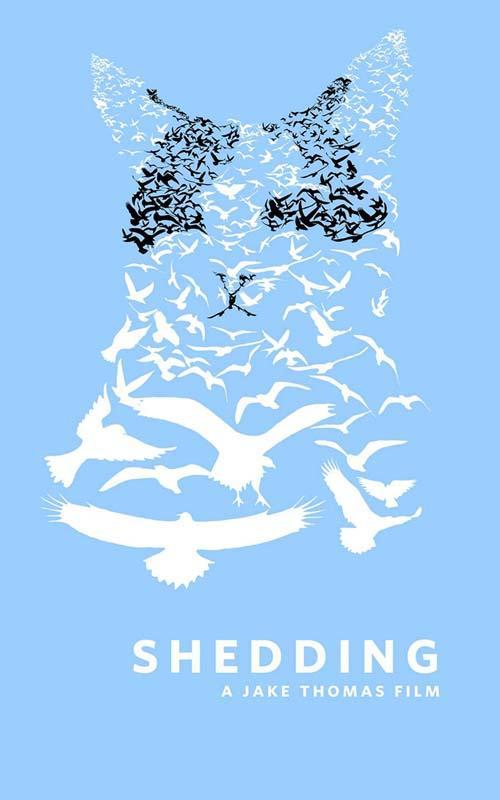 "Shedding" is a seminal fantasy film about transformation, loss, and renewal, told through the eyes of a domestic animal and assembled by its filmmakers by combining archival and narrative footage.
In the story, a bored house cat who longs to explore the outside world finds his opportunity when he mysteriously transforms into a human being and escapes from his home. After befriending a grieving mother whose son he resembles, the cat helps both her and her daughter find peace.
The film explores the longing felt by all living creatures, and the healing effect that animals provide simply by their presence.
Signs of Aging (Short)
Produced by | Directed by Tara Gadomski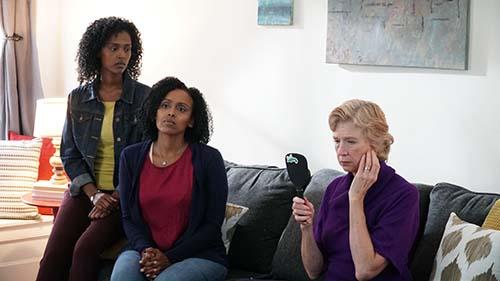 A mysterious young woman tries to stop a pushy skin-cream salesperson from shaming of group of women into buying "anti-aging" potions. But how can the young woman convince the others that their faces are beautiful, when they can't even hear her?
Stories We Tell Ourselves (Feature)
Produced by Alexandra Siladi | Directed by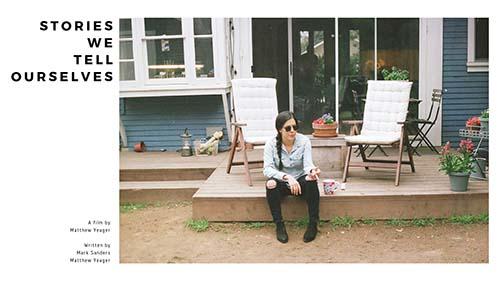 A young woman leaving home to start her own life crashes a
bittersweet reunion of seven longtime friends.
Shown in an unhurried, impressionistic fashion, Stories We Tell Ourselves is a study of eight diverse individuals: one who is just beginning to forge her own adult identity, and seven others, longtime friends who were once inseparable but have drifted apart for reasons ranging from the mundane to the tragic. None of these eight people are perfect, but their lives are shown to us with honesty and compassion.
The Disease Detective Looks at Sarcoidosis (Documentary)
Produced and Directed by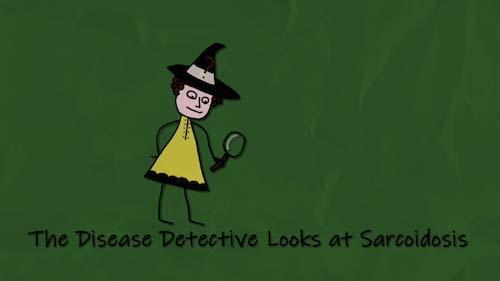 Diseases can define lives. "The Disease Detective Looks at Sarcoidosis" is the first in a three-part series on mysterious diseases that affect Americans. Directed by Laura P. Valtorta
The Grieving Circle (Short)
Produced and Directed by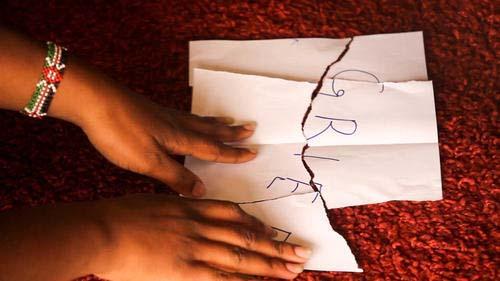 The Grieving Circle is a short documentary which follows two Kenyan women, Vivian Gaiko and Joyce Wachira, who are working to support other women who like them, have lost a child through infant or pregnancy loss, while raising awareness on the dangers of ignoring their grief.
The Memory of Oblivion (Documentary)
Produced by Paola Herrera & Gabriel Nagore | Directed by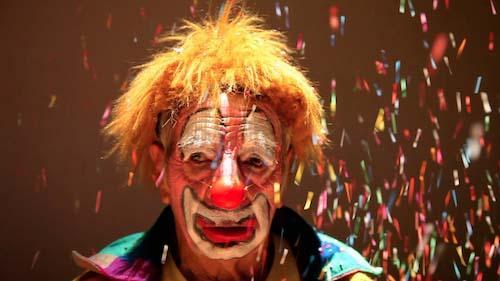 As he waits for opportunities to work as a clown at children's parties, Francisco González, "Clavitos", a homeless man of eighty-four, struggles to survive on the streets of Mexico City. The harsh reality gets in the way of his longings, forcing him to run errands for tips while he seeks for a rooftop terrace room to be protected from the weather.
"Clavitos" guides us in a journey toward his past: his story of migration and his golden years as a clown. We dive into the past of an old man to better understand his complex present.
After 4 years on the streets, his quest for a room has been unsuccessful. A casual encounter changes his uncertain destiny. New challenges appear on the horizon.
The Molok (Short)
Produced by | Directed by Sam T. Wilson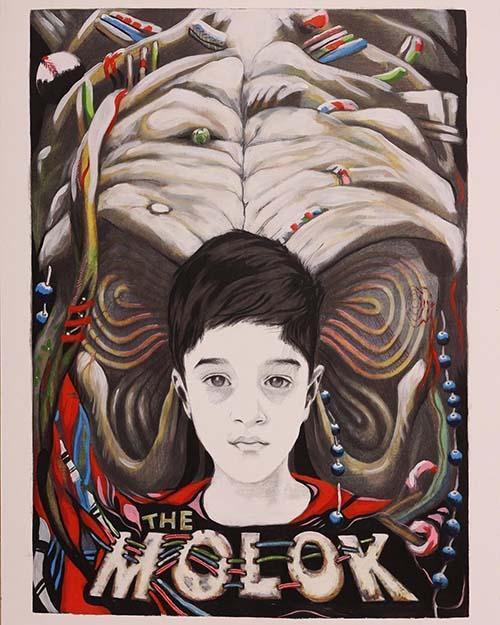 10-year-old Micah struggles to cope with the steep decline of his community. His once thriving and proud Puerto Rican family has been ravaged by tragedy, illness and the acidic decay of gentrification; the deck has been stacked against him. While fleeing the news of his mother's worsening health, Micah finds his way into the condemned remains of the fire that claimed his father. There, he discovers an ancient and mysterious creature collecting and drawing strength from lost, cherished objects from the surrounding population. Micah boldly challenges the monster, hoping to halt the rapid dissolution of his world. But, The Molok is old and clever and has plans of his own for Micah…
The New Extinction (wt) (Documentary)
Produced by | Directed by Kyle Arpke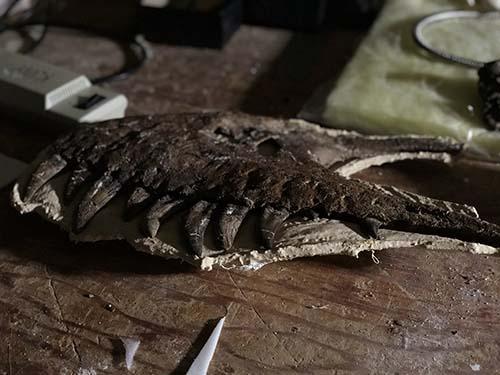 The commercial sale of dinosaur fossils is a deep -seated issue that paleontologists have debated for decades. For academic paleontologists each fossil unravels new information about the past. For commercial collectors the fossils are prehistoric gold. The New Extinction covers the topic from all sides of the issue, while posing a question for the viewing public: will we value our planet's historical resources as a means to live or a means to understand our place in the annals of time?
Our crew follows paleontologists in museum collection labs, home offices, classrooms, and into the beautiful prairies and rock formations of the American West… to capture the lifestyle of these bone diggers.
The Spotted Sphinx (Documentary)
Produced and Directed by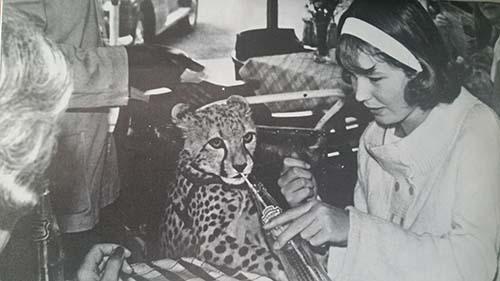 Cheetahs chirp like birds, pant like dogs and purr like cats. Apart from being the fastest and most successful predator, the Cheetah is the the oldest cat on the planet and it is actually half cat and half dog with an impossible genetic structure.
This feature length documentary will answer these questions and explore the spiritual and metaphysical nature of this mysterious yet utterly charismatic creature through contemporary interviews with cheetah conservationists and The famous Joy Adamson's experiences with her beloved Cheetah Pippa.
Trumphobia: what both sides fear (Documentary)
Directed by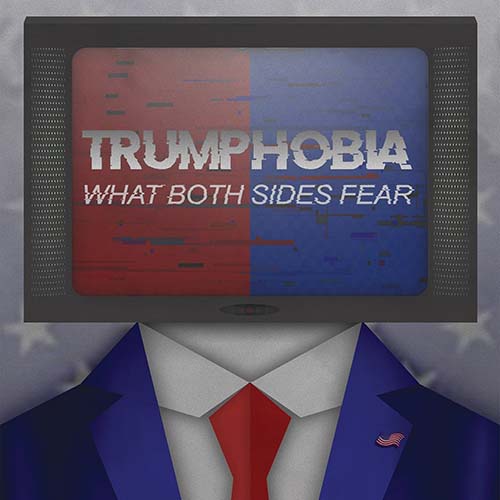 Donald Trump's fervent supporters and scared opponents were influenced by Trump's rhetoric and the media's interpretation, increasing a dangerous political division. Now, It's time for them to stop and listen to one another or push harder until they crash democracy as we know it.
What Women Ate (Web/TV Series)
Produced by | Directed by Katherine Knowles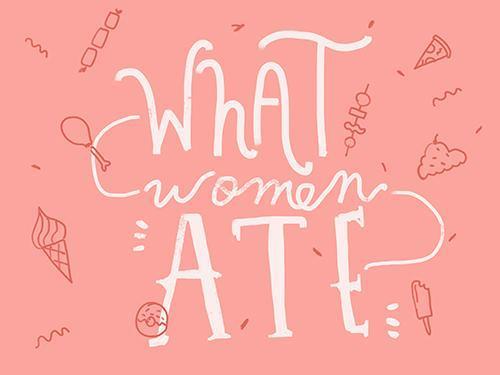 Hilarious, informative, and subversive, WHAT WOMEN ATE is a new digital show hosted by Megan Giller, a food writer and history nerd, who looks at history from the perspective of the kitchen and the people who have always made meals happen: women. Along with a female comedian guest, Megan invites viewers into her modern-day kitchen, where the audience sees the comedic duo rewrite culinary history through a feminist lens. It's Drunk History meets Comedians in Cars Getting Coffee — but with women!
When Bodies Talk (Documentary)
Produced by | Directed by Hernán Vilchez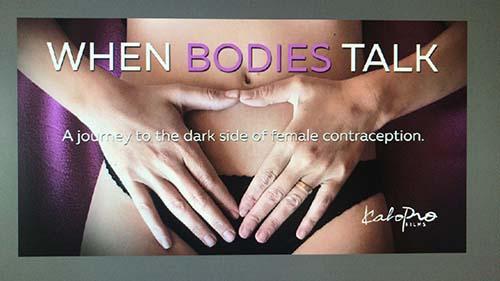 After months of a spiraling set of physical and emotional symptoms, Florencia, a happily married Argentine mother of two, discovers that the source of her ailments is the contraceptive method recommended by her obstetrician: the non-hormonal IUD.
This becomes the first step of a challenging odyssey that unravels a controversial global reality around female contraception.
Why Was I Born (Documentary)
Produced by | Directed by Jason Howard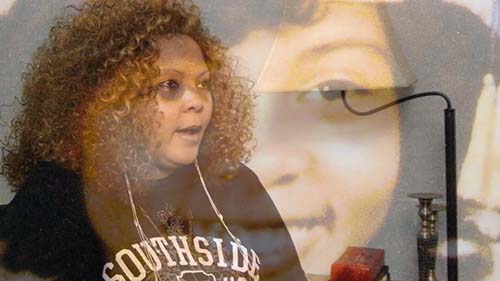 Introducing:
Why Was I Born
Imaginative Insight
Storytelling is a powerful tool that I use to harness your ideas, and display them as unique visual representations. I work with my clients to carefully craft their message and shape audience perception. Browse my site to learn more!
Yogma (Web/TV Series)
Produced by by | Directed by Demetrius Barry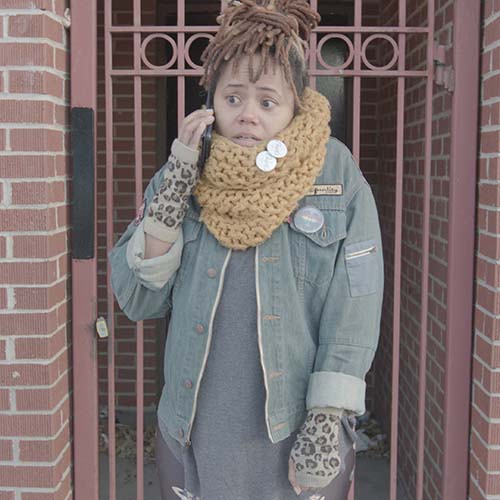 Karla, is a young smart yoga instructor with dreams of becoming a celebrity in the culture. Her starry eyes and optimism are met with conflict, confusion, and trouble in her rise to the top. She and her best friend Pasqual devise a plan for becoming the hottest thing on the yoga scene when they learn that traditional studios just won't support rising stars who don't "stay in their place. Sheila and Hillary are old school teachers who make it a point to see that the girls stay in their place.
Summer Grant 2018 Hot Films in the Making
A Life Derailed (Documentary)
Produced and Directed by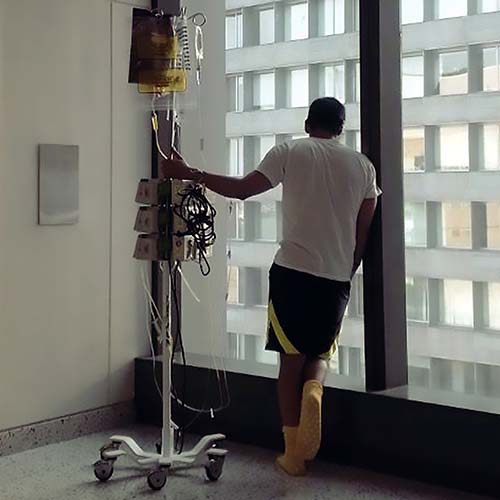 A Life Derailed:
A Young Adult Cancer Documentary
When three millennials are stalled in the prime of their lives by advanced cancer diagnoses, they were not prepared for the tremendous psychological impact this disease would cause. Unable to find the resources they needed, Emily, Jesus and Elly are inspired to create communities for this growing yet underrepresented population, so that no young adult has to feel like that are suffering alone.
Amen (Short)
Produced by Kristen McCullough and Stephanie A. Hancock | Directed by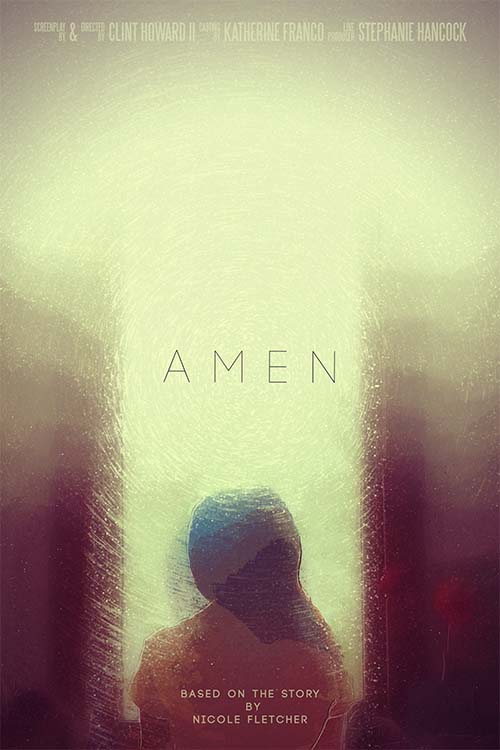 Amen is a dramatic short film about a young girl named Louise who is unable to continue to take the pressure of not knowing if the ill-fated one night stand will have lasting results, she cannot go a second
longer without knowing whether she is pregnant or not. Compounded by the fact that she is in her parent's house on Easter Sunday, Louise comes face to face with her own immaturity and the kind of person she wants to be.
This film takes place almost entirely in one room creating a claustrophobic feeling to the situation. At its essence, it is a coming of age story. Louise experiences a moment of complete messy honesty. And that is a story worth telling.
At the Same Time (Documentary)
Produced and Directed by Lauren Veen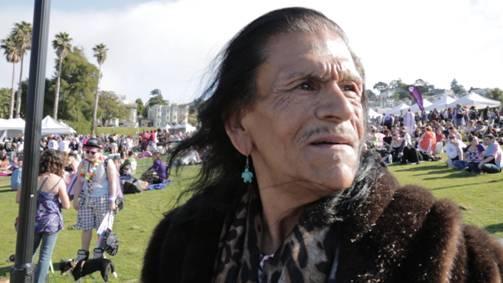 From the outside, José looks like many other 60-something goateed Mexican-American men in San Francisco. But José (a.k.a. Angel) secretly identifies as female and has since childhood. After learning that two of her sisters have cancer, Angel is forced to face her own mortality and the question she's avoided all her life: Stay in the closet and remain loyal to her family, religious beliefs, and acting career (playing men) or come out as transgender and live her life authentically?
Breaking The Mold (Documentary)
Produced by Monte Gast | Directed by

Come with me on a journey from Los Angeles to Alaska as I meet a diverse group of female adventure seekers. Let's learn how each woman overcomes stereotypes and boundaries in pursuit of her sport. Discover with me what it's like to be on the road in today's America as a woman of color.
Code Blue – Water Security Conflicts and Solutions, Maine (Web/TV Series)
Produced by | Directed by Ramona du Houx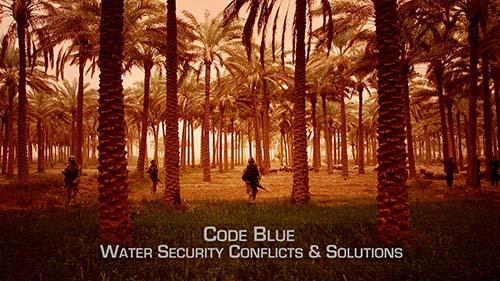 We are committed to protecting our planet and resources. As the world heats up with climate change, the increasing lack of fresh water is causing conflicts around the globe that are affecting our energy and food supply. But there are inspiring stories — real solutions already making a difference.
In Maine offshore floating wind turbines are being developed that can withstand gale force 5 winds, grow a million dollars of muscles, and create enough clean energy to power the east coast.
Our mission is to film short videos and a documentary on water security as it relates to water, food and energy. By creating empathy through storytelling, we aim to inspire community action.
Dakota Territory (Feature)
Directed by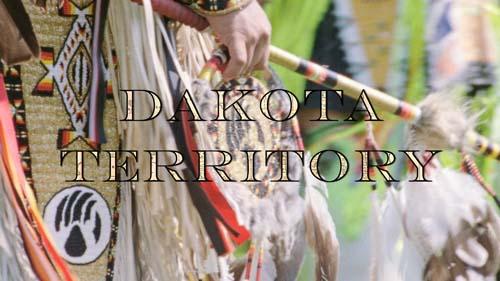 The Dakotas were named after the Sioux word for friends or allies…
Set in present day Western North Dakota where the oil boom is a backdrop to the stories of a white rancher, Adam Carver, who is slowly losing his family business as he takes care of his ailing father and of an indigenous social worker, Diane Fox, who's creating a database for missing and murdered indigenous women to combat the erasure of her culture.
Their stories converge into one about how we establish boundaries (figuratively and literally) between our land, our communities and our legacies.
God Ego Who's Speaking? (Documentary)
Produced and Directed by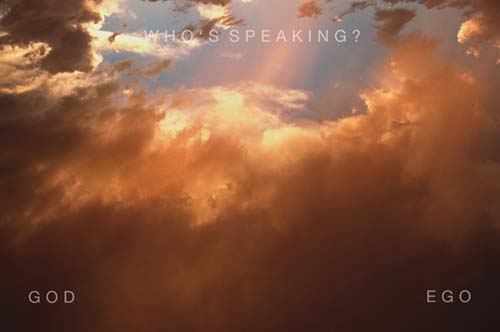 Priests, Cardinals, Rabbis, Shamans, Imams, Buddhists, indigenous leaders, and other major world religious leaders answer the question: How do we discern between the voice of our own minds, our ego, and the voice of the Divine?
After 9.11, I learned there were 54 wars being fought in the name of God. When Joan of Arc heard "Save France" was it the word of God or delusion? When George Bush sent soldiers into Iraq was it his "Divine Father" (as he said) who sent him to war, or was it greed and arrogance?
When we are moved to act, when we have an idea that compels us, when we speak – are we being led by Divine Wisdom and guidance or by our egos? Do we even ask the discernment?
I believe in you, Salomé (Feature)
Produced by Sarah Gamazo | Directed by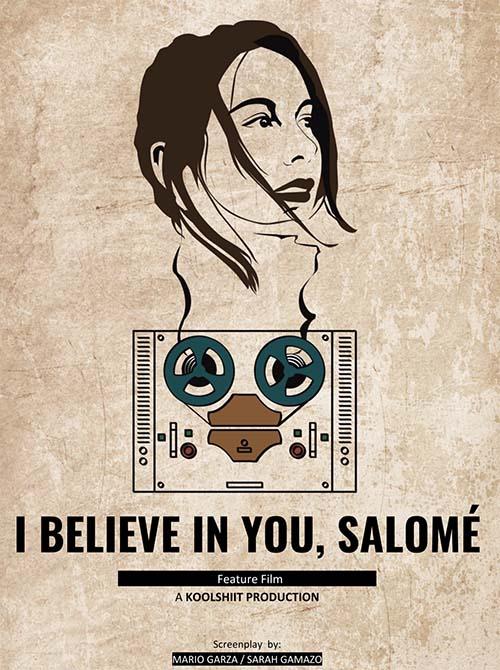 A radio host must go on a quest to find the elusive singer who holds the key to his entire future.
Knots: A Forced Marriage Story (Documentary)
Produced by | Directed by Kate Brewer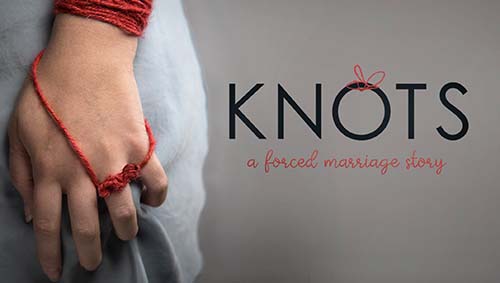 Knots: A Forced Marriage Story is a feature-length documentary film that examines the truth about forced marriage in the U.S. and English-speaking western world through the complicated experiences of those who have survived it.
Through a series of interviews and creative visuals, we follow three forced marriage survivors – Nina, Sara, and Fraidy – whose stories demonstrate the human cost of this problem while providing important context to the national debate about forced and child marriage.
Light in Dark Places (Short)
Produced by and Valeria Lopez | Directed by Lagueria Davis

A mother makes a shocking discovery when she's left to pack up her daughter's house after a tragic car accident.
My Dear Kyrgyzstan (Short)
Produced by | Directed by Alex Pritz and Noam Argov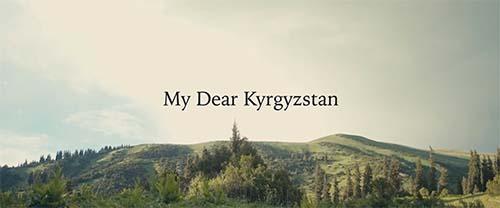 A Kyrgyz man takes it upon himself to transform his abandoned Soviet mining village into an international tourism destination.
Queen of the Road (Documentary)
Produced and Directed by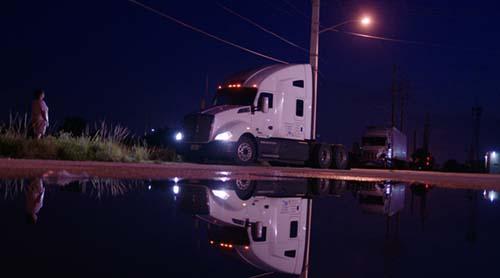 Queen of the Road is about the world of women truck drivers and how they are radically reshaping what it means to be a trucker. Fighting for equality and personal safety in an industry often hostile to their presence, straight, gay, cis and trans women are creating communities that defy the dominant white male trucker paradigm. Queen of the Road follows four women truckers as they negotiate discrimination, harassment, and the everyday challenges of being a truck driver; it celebrates the spirit of their struggle as they claim the freedom traditionally associated with life on the road—to be who they want to be and live the lives they want to live.
Second Acts (Short)
Produced by and Kerry Mondragon | Directed by Anya Adams
In spite of prejudices impressed on them growing up, Lee (70s, Caucasian) and Ben (70s, African American) strike up a charming love affair over the course of an evening to discover love conquers all.
Send Me Home (Documentary)
Produced by and Roger Moran | Directed by Cassandra Evanisko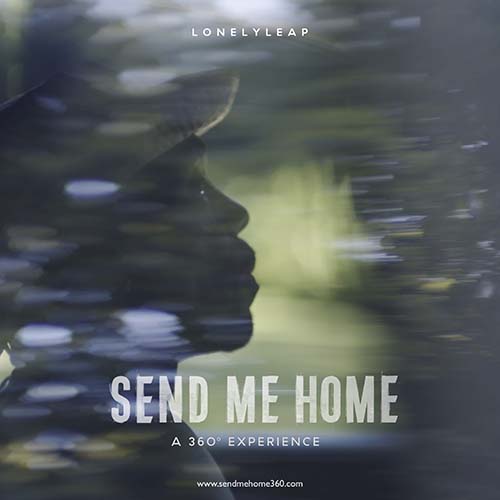 Send Me Home is a 360 portrait of Rickey Jackson, one of the longest-serving exonerees is U.S. history, in his surreal, new life post-prison.
The New Extinction (wt) (Documentary)
Produced by | Directed by Kyle Arpke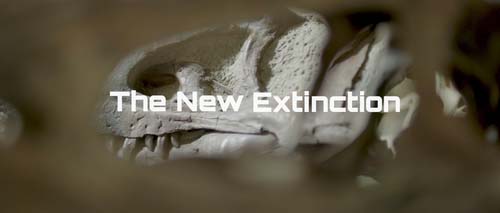 The commercial sale of dinosaur fossils is a deep seeded issue that paleontologists have debated for decades. For academic paleontologists each fossil unravels new information about the past. For commercial collectors the fossils are prehistoric gold. THE NEW EXTINCTION covers the topic from all sides of the issue, while posing a question for the viewing public: Will we value our planet's historical resources as a means to live or a means to understand our place in the annals of time?
From beautiful prairies and rock formations of the American West to collections labs, our crew follows paleontologists and the specimens they collect in order to understand how everything is connected.
The Unimaginable Journey Of Peter Ertel (Documentary)
Produced by and Joseph Cahn | Directed by Joseph Cahn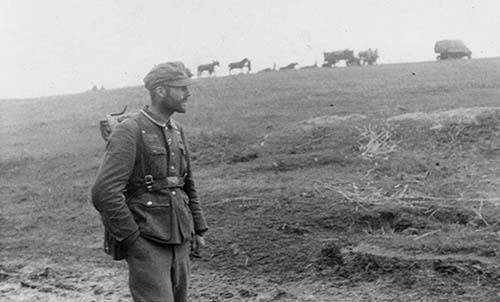 An introverted music student is drafted into Hitler's army and becomes an unlikely Platoon Leader during World War II. He survives both the Eastern Front and the Battle of Normandy, and ends up being recruited by his American captors to be a U.S. Government agent in postwar Germany. He eventually immigrates to America where he forges a 25-year career working for a small company owned by Orthodox Jews. Peter Ertel, 95 at the time of filming, tells his own story.
Transmission-Roots to Branches (Documentary)
Produced by | Directed by Khadifa Wong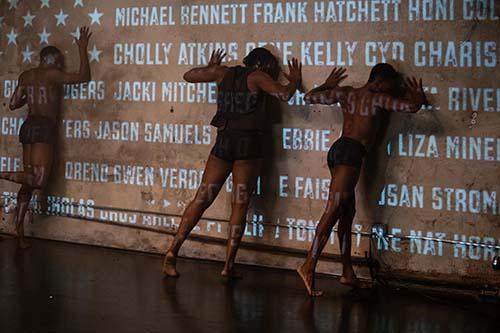 Transmission- Roots to Branches is a feature length documentary about the history, lineage and future progressions of jazz dance.
Our aim is to create an understanding and awareness of where this extraordinary and complex art form came from, and
therefore give Jazz Dance the platform it deserves by showing it's history, diversity and potential and how it is evolving.
So far we have filmed in London, New York, Chicago, Charlotte, Providence, Greensboro and Los Angeles.
Our stellar cast of award winning dancers, choreographers, directors and scholars include ; Chita Rivera, Graciela Daniele, Susan Stroman, Mandy Moore, Al Blackstone, Joshua Bergasse, Andy Blankenbuehler and many more.
Troubled Water (Documentary)
Produced and Directed by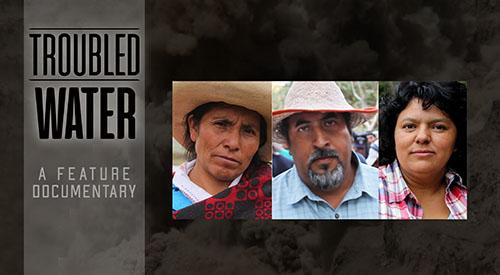 The feature documentary "Troubled Water" weaves together a trio of stories of true heroism, each with the potential to inspire other ordinary citizens across the world. Máxima Acuna refuses to sell her farm to a mining operation, protecting the sacred lake on her land atop a 12,500′ mountain in Peru; Salvadoran farmer Francisco Piñeda pulls the curtain back on a cyanide-water poisoning mine, and despite the murders of four of his fellow activists, prevails in getting his government to ban all metallic mining; and in Honduras, Indigenous leader Berta Cáceres gives her life protecting her people's sacred river from a Chinese dam and a Honduran gold mining corporation.