Hot Films in the Making
Hot Films in the Making are films that we highly support. They have excellent concepts and brilliant filmmakers, they should be in our finals in the future.
Summer Grant 2019 Hot Films in the Making
A Good Wolf (Documentary)
Directed by Ramey Newell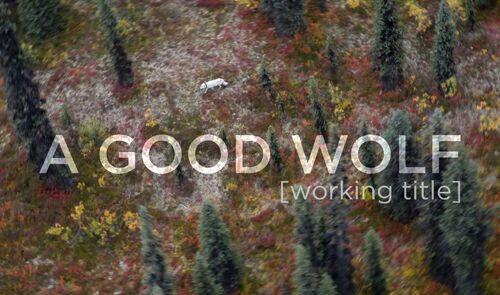 A feature-length documentary following an activist, a hunter, and a biologist as they navigate a volatile controversy surrounding a tract of land adjacent to Denali National Park — a 40-year struggle between fur trappers and wildlife activists, state and federal authorities, and conflicting views about the role of wild places in America.
Ady Barkan Documentary (Documentary)
Produced by Amanda Roddy | Directed by Nicholas Bruckman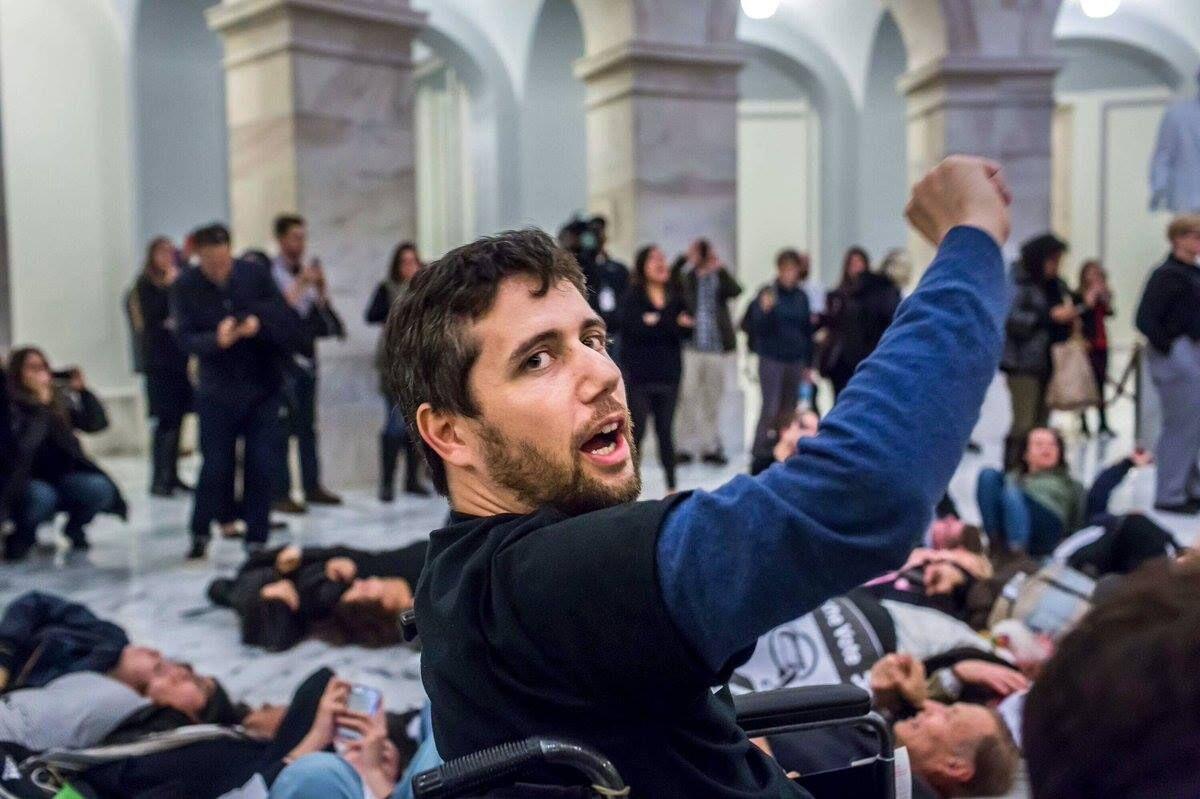 When 32-year-old father Ady Barkan is diagnosed with ALS, he sets out across the country with his wife, 2-year old son, and a motley crew of comrades to launch the most unlikely political movement in a generation.
Angels Night (Feature)
Produced by Shahid Muhammed | Directed by Ron Cobert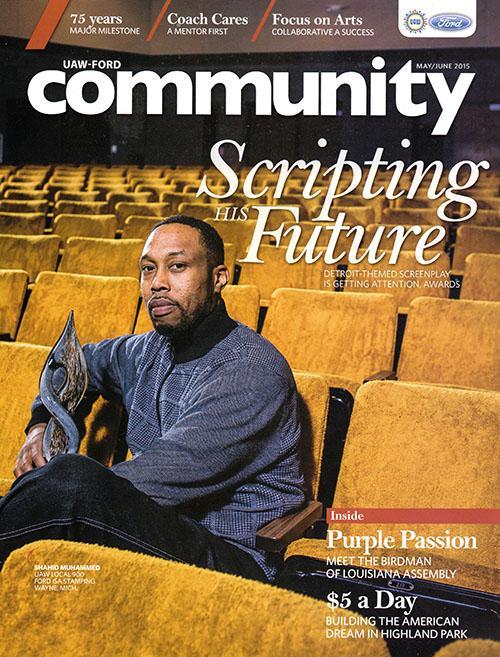 Dramedy-Based on historical events: In the aftermath of Detroit's turbulent past still burns the rage of a frustrated young fire fighter. He is determined to save his son and other troubled youth from the city's annual tradition of arson and vandalism.
Bat (Short)
Produced and Directed by Gitanjali Kapila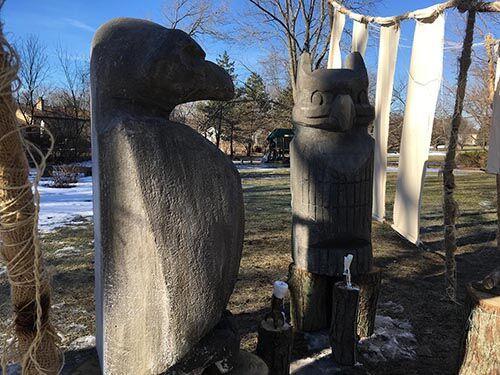 A suburban shaman slays her dragon-mother with the help of her best friend's 10 year old son and a VR program simulating flight.
Canoandes '79 (Documentary)
Produced by Sonia Szczesna | Directed by Adam Nawrot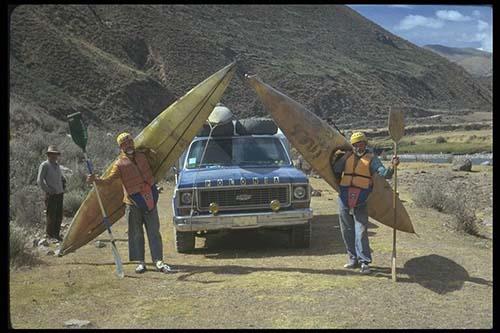 Five students escape the Soviet Regime and find themselves on the other side of the globe, the first people to navigate the deepest canyon in the world.
Colonies in Conflict (Documentary)
Produced by Elephant Corridor Films | Directed by Rajani Mani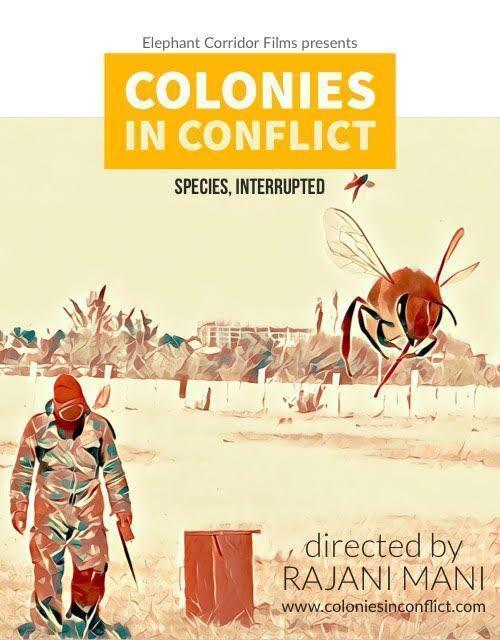 The film follows the decline of native honeybees in India and explores the story of men and women who are working to reverse the tide – their lives forever intertwined with these beautiful yet temperamental creatures – scientists, ecologists and farmers who are eager to listen to what the bees are saying.
At its core, COLONIES IN CONFLICT is about hope, and the message that human and animal interactions must remain positive, or it may have daunting implications for our planet.
Cowboy Joe Redux (Short)
Produced and Directed by Jingjing Tian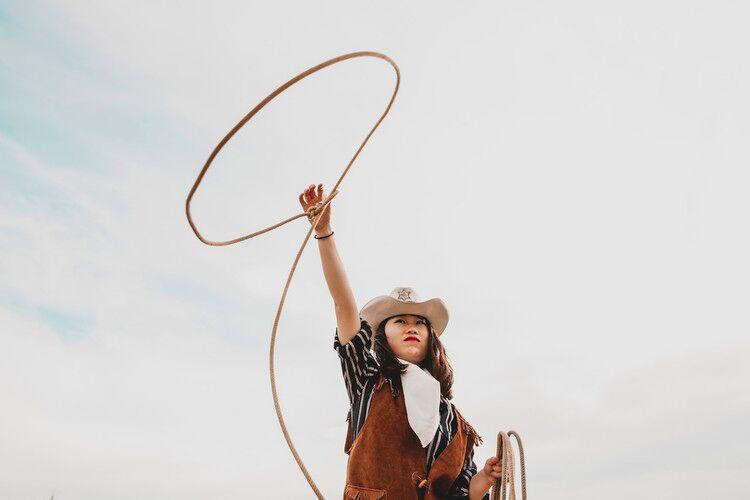 A Chinese girl becomes enamored by the American cowboy culture as a way to cope with her dysfunctional family only to become more isolated by society as a result of it. Through it all, she discovers the true meaning of what it means to be a cowboy and becomes her own unique self.
Dear Brother (Feature)
Produced by Lionwolf Films | Directed by Kesav Wable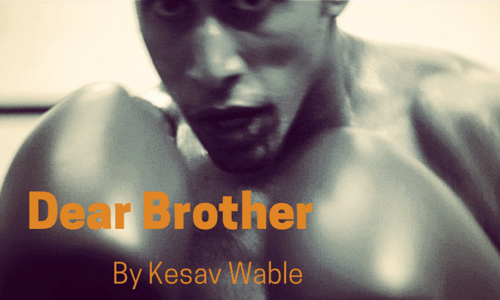 Inspired by true events, "Dear Brother" is the fictional story of a Pakistani-American boxer who fights for his freedom after he's ensnared in an FBI counter-terrorism sting operation. Blending elements from boxing film classics such as "Rocky", "Raging Bull" and "The Hurricane", with the suspenseful drama ripped from today's headlines about America's never-ending "war on terror", "Dear Brother" is the boxing epic for our times.
Exploiting Eden: Île-à-vache (Documentary)
Produced and Directed by Raquel Gómez-Rosado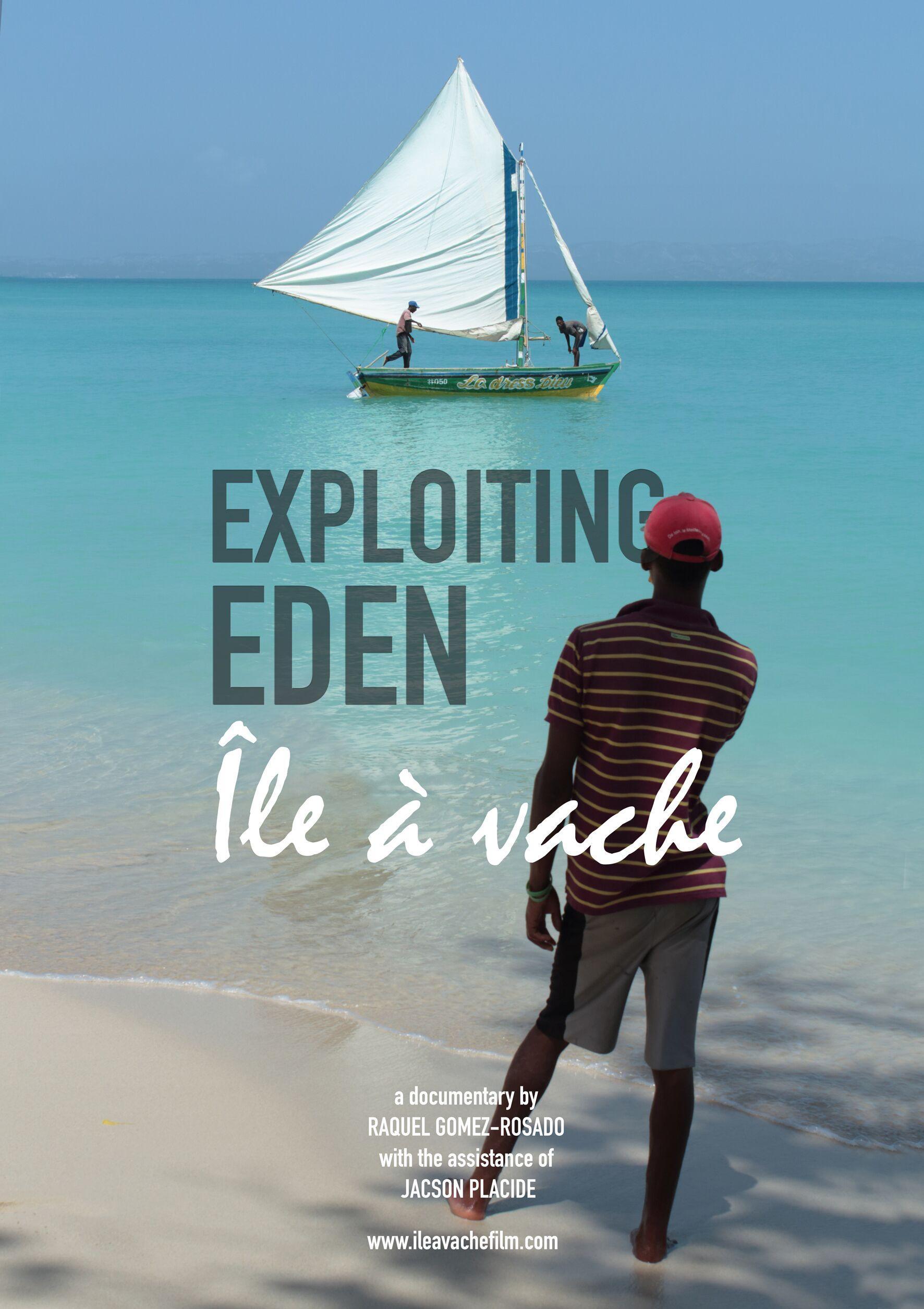 This is a story of disillusions and human rights violations, that unfolds with a tourism development project. It happens in Île-à-vache, a small island in the south of Haiti, an unexploited paradise in the Caribbean, where tourism is the main economy. The program starts as part of a global vision for Haiti with interest in encouraging social-improvement aspects. But as always in Haiti, from paradise to hell there is just one step. What seems an opportunity for profit and common wealth, becomes a nightmare for its people.
Fight Back (Documentary)
Produced by Cecilia Albertini and Joshua Levion | Directed by Cecilia Albertini, Lesley Elizondo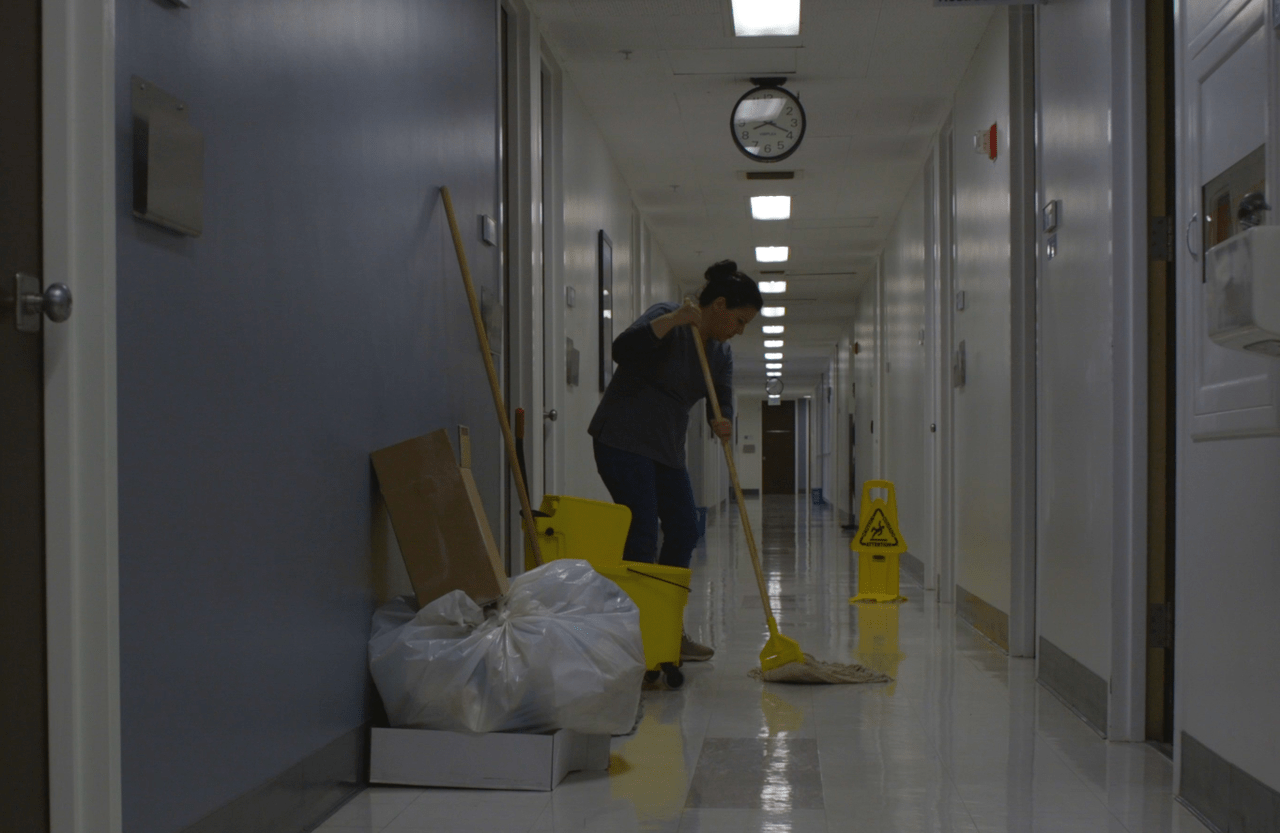 FIGHT BACK is a feature-lenght documentary that chronicles the efforts of the Ya Basta! coalition, which was created by a group of female janitors that have survived sexual abuse in the workplace.
After enduring the abuse for months, Annabela and Veronica decided to finally break the silence and speak up. With the support of the Union, SEIU United Service Workers West, the Ya Basta! coalition has taken major steps to fight sexual abuse in the janitorial industry in California. This documentary tells the story of the brave women and men behind this coalition.
Fritz Lang: Cinematic Oracle (Documentary)
Produced and Directed by Mike Frankel and Darren Rudy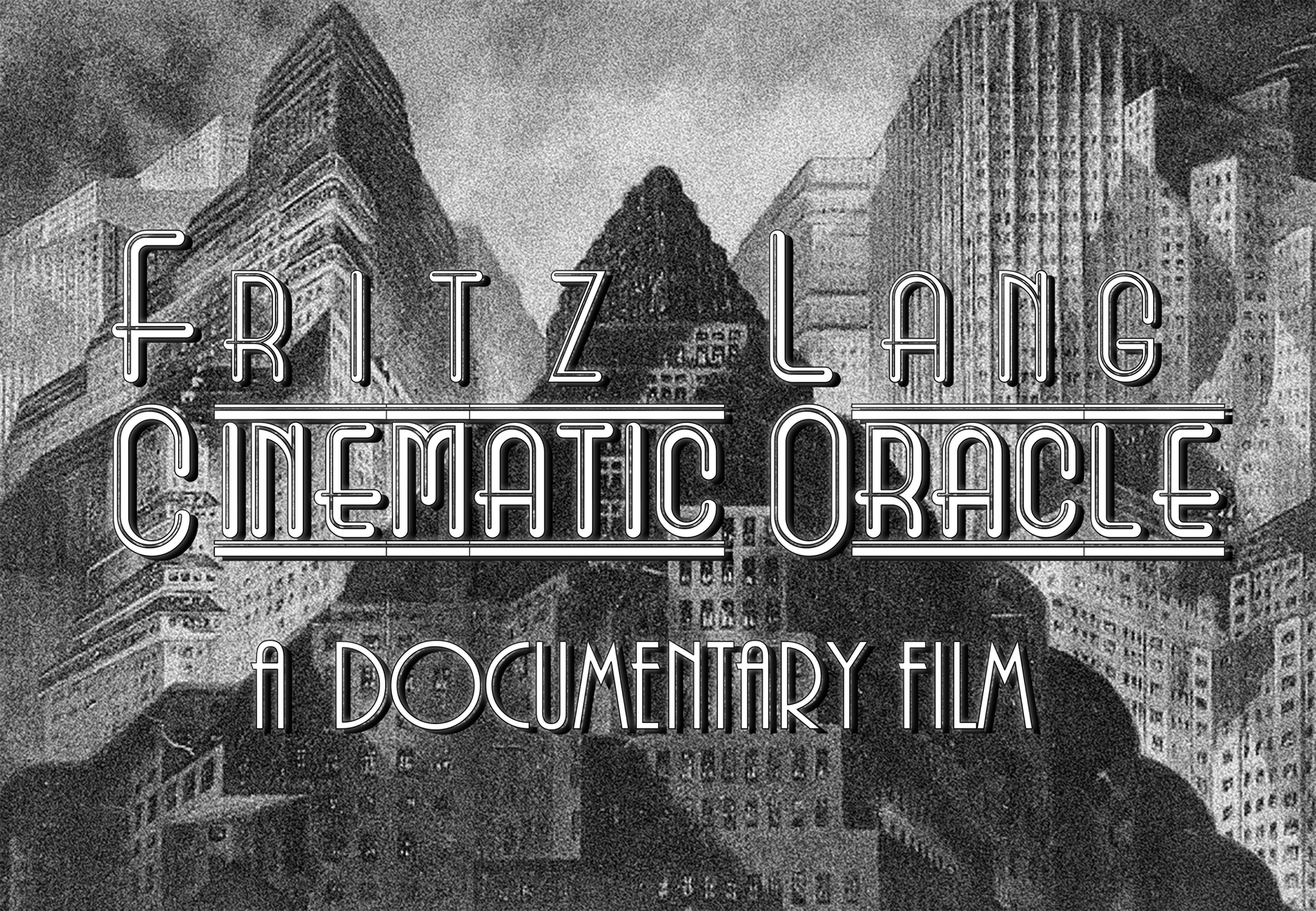 The definitive story of the turbulent life and career of pioneering and influential 20th Century Film Director FRITZ LANG. Covering a sweeping career as a visionary genre creator in Weimar Germany and his prodigious output as an emigre in Hollywood.
Frog Catcher (Short)
Produced by Sherial McKinney, Shelby Silverman, and Reina Higashitani | Directed by Reina Higashitani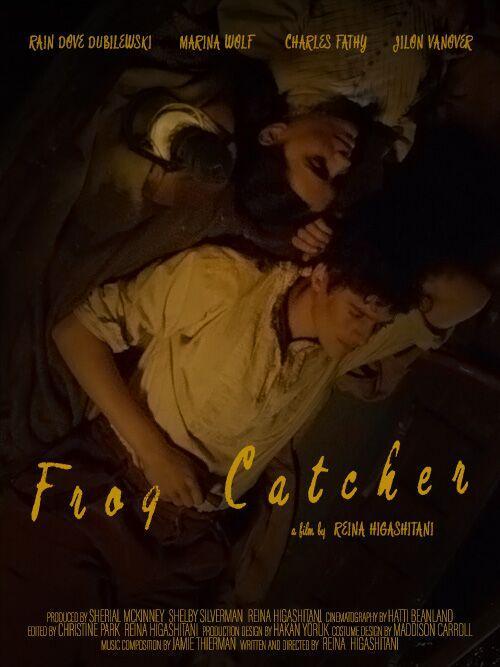 Inspired by a true story, FROG CATCHER is set in the post-Gold Rush era of 1870's Northern California, when women were arrested under a "cross-dressing" law for wearing trousers. Jean Bonnet, a frog catcher who is known as a "man-woman", develops a relationship with the wife of a wealthy businessman. But some seek to bring Jean to swift justice.
In the late nineteenth century, many women lived as men in order to survive, earn a living wage, and attain freedom. While most of them remained hidden, Jean Bonnet chose to stay visible to the public even though Jean was arrested more than twenty times.
To make a donation, please visit: www.un-nun.com/frog-catcher
Hear my Voice (Short)
Produced by Charles Meunier | Directed by Daniele Guerra
Mike moved to London hoping to find love and launch his opera career. Four years later, his journal is now his best friend. During yet another hook-up, he sees the apparition of his Grandmother, a glamorous, eccentric woman with whom Mike used to travel the world. She is not impressed with what she finds. Her repeat visits push Mike to come to terms with himself, and allow him to make an unexpected connection with barista, Andy.
How to Successfully Fail in Hollywood (Feature)
Produced and Directed by C.M. Conway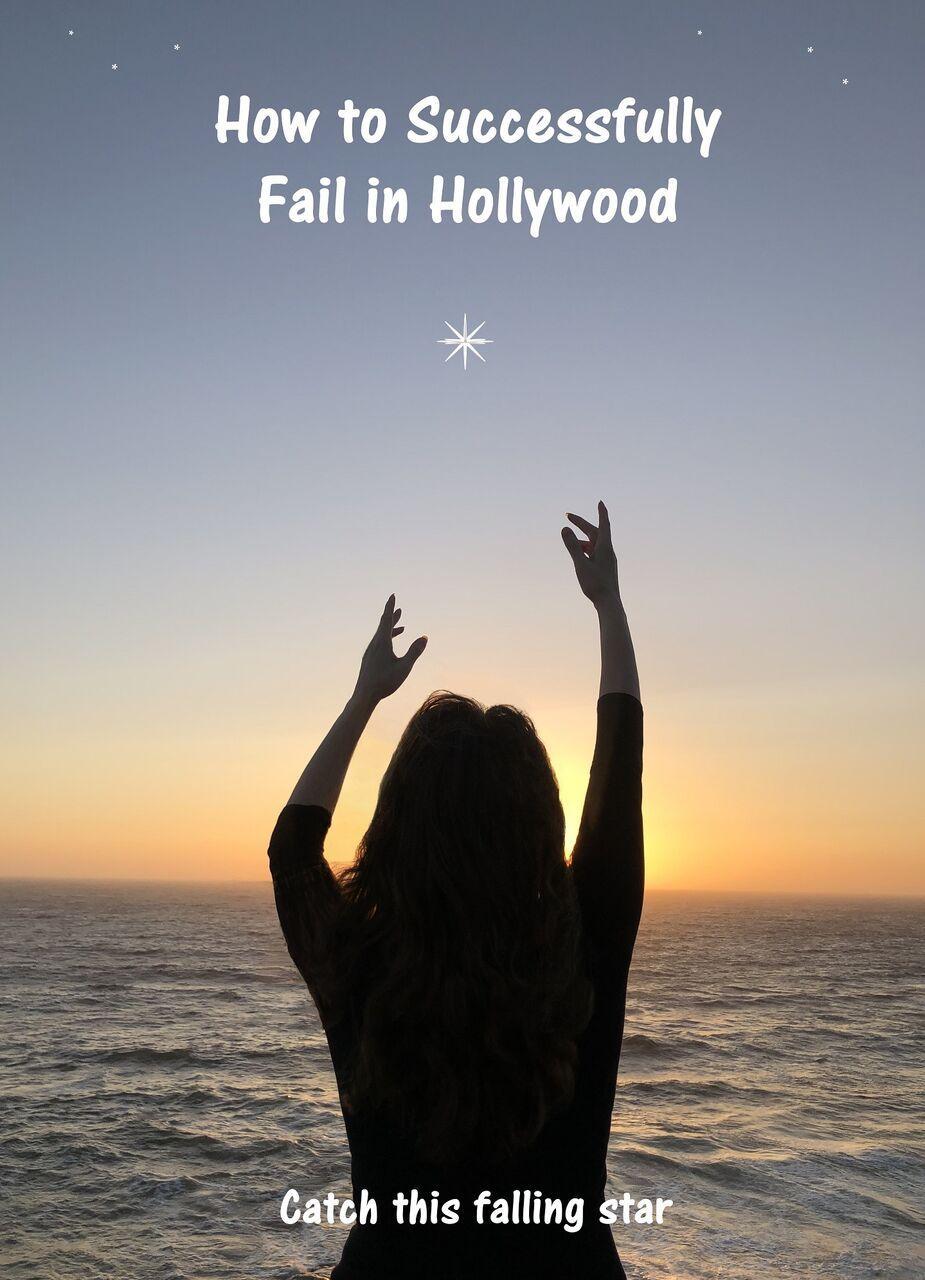 Have you ever tried to succeed in an industry where thousands of struggling artists are on the 'bottom' of the pyramid, and a tiny portion of wildly successful artists are on top? If you're an actor, musician, dancer, writer, crafts person or painter – statistically speaking, this is YOU.
Time to flip this model, you in? This film is your film, and represents the voices of the female and minority artists in all trades determined to make it – on our terms.
Synopsis: Through life-changing adventures with her gay, Latino friend Ben; Ellie becomes the unwitting expert on humorously and poignantly using slip-ups as stepping stones to try to find an authentic self in outrageous Hollywood.
Hurricane (Other)
Produced and Directed by Nick Fitzhugh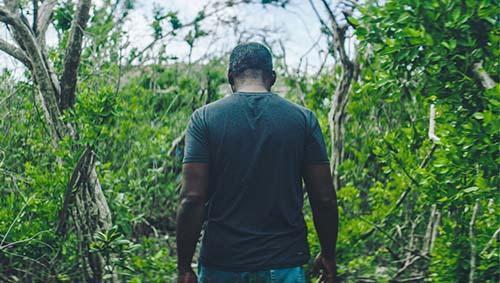 Land is the only thing worth killing, worth fighting, worth lying and worth dying for.
After a devastating hurricane lays waste to their homes, Barbudans must overcome a second and potentially even greater threat––the sale of their island to foreign interests in the name of rebuilding, upending 300 years of communal land ownership.
It's What's on the Inside (Feature)
Produced by Faviola Rivas and Kimberly Joy McBride | Directed by Eddie Vigil V
It's What's on the Inside is a romantic-comedy narrative feature film about Rachel, an agoraphobic life coach who cannot practice what she preaches. Through the support of her delivery guy, landlord, and clients, she takes steps to have a life outside her apartment by embracing her darkness and light. Our film focuses on issues of mental health and the incremental steps one can make with a supportive community to begin a positive journey of transformation. The relationships in this film are not meant to replace therapy and proper medication, but rather complement those strategies and focus on the more social-side of recovery, which depictions of mental health struggles often overlook.
La Ramona (Short)
Produced and Directed by Antonio De Jesus Sanchez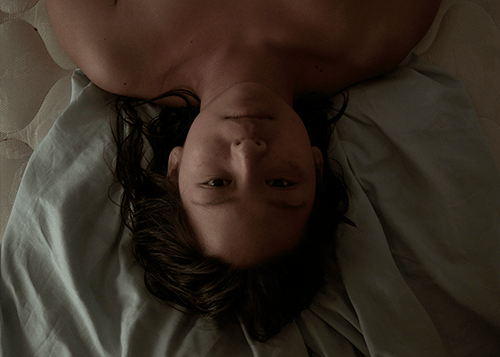 "La Ramona" is a short story about the journey of a shy and innocent 16-year-old Mexican girl who is sold into the world of human sex trafficking. Tapo, a human smuggler, transports a group of undocumented immigrants along with Ramona through the middle of the desert and delivers them to Gerardo, a second coyote. Gerardo takes Ramona to a drop house to take up shelter for the night and when morning comes he will transport her to his sex trafficking liaison in Los Angeles.
Learned Behavior (Web/TV Series)
Produced by Amy Parker, Ahlaam DeLange, Lauren Harris, and Lena Elmeligy | Directed by Lena Elmeligy and Lauren Harris
Shway is a dramedy webseries pilot about identity, belonging, culture, and the negotiations first-generation young adults make in the world we live in.
View trailer: https://vimeo.com/346492570 (PW: unlearn)
Leveling Lincoln (Documentary)
Produced and Directed by Arden Teresa Lewis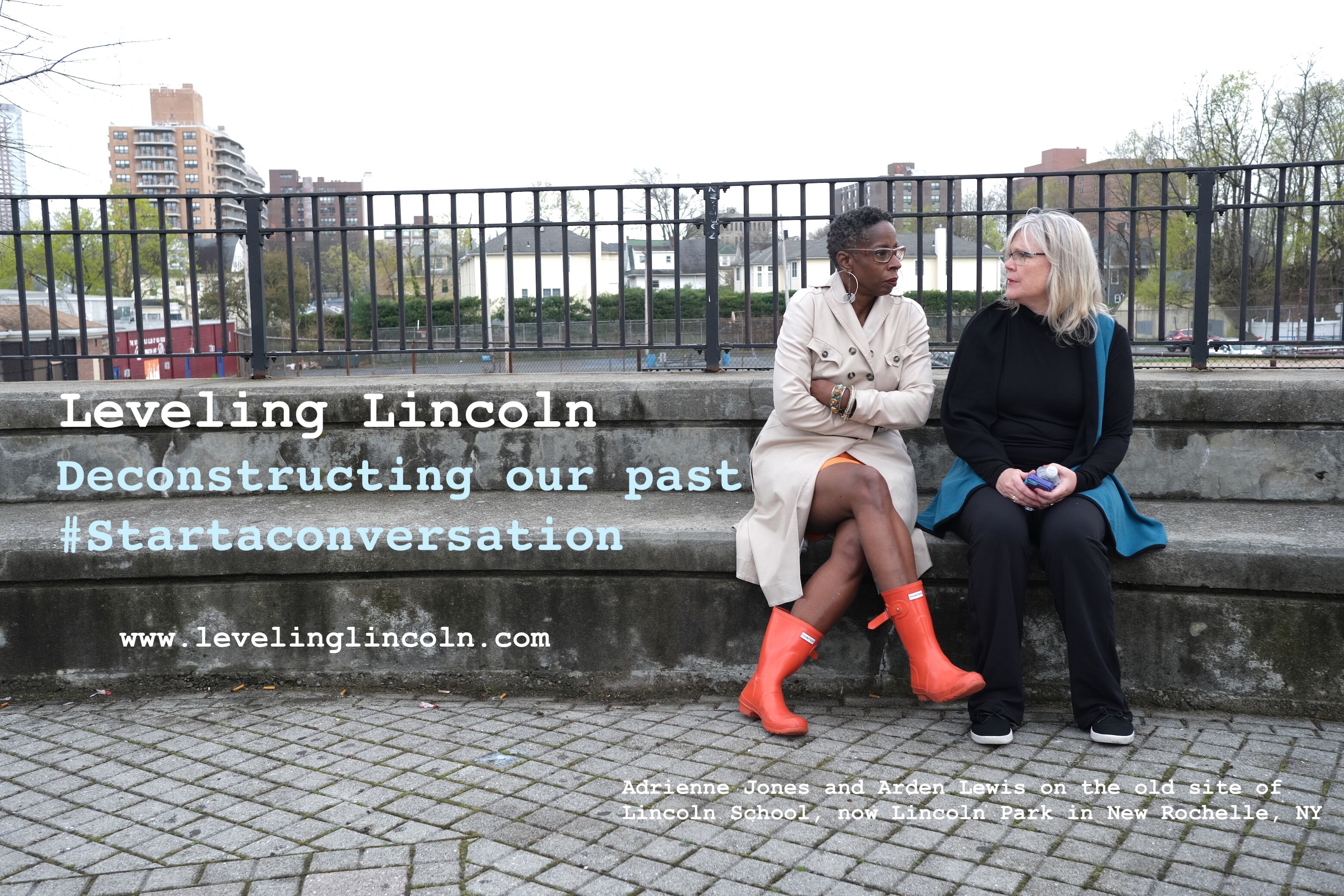 "Leveling Lincoln" brings back to the forefront the first case in the Northern USA, where a school was torn down in the quest for equal rights in education. Mrs. Taylor vs. The Board of Education of New Rochelle, NY 1961 – was a landmark case brought by Lincoln School parents and 12 of their children and began busing in the North. Many still remember the fight against redlining and school segregation. The techniques used by the NAACP lawyer Paul Zuber spread to New Jersey and Chicago. The changes still affect the city today. Our subjects speak on camera of this pivotal case, their childhood after the case, and how it relates to today's educational struggles.
Mary's Third Act (Feature)
Produced by Elisabeth Durkin | Directed by Shaina Feinberg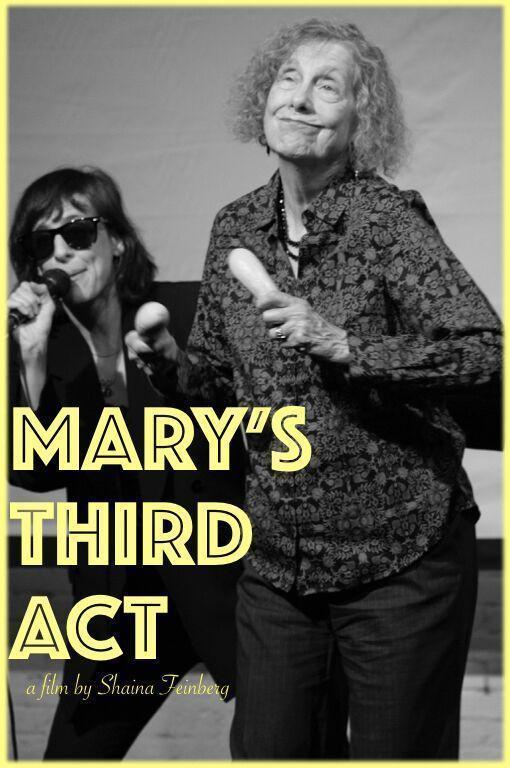 In "Mary's Third Act," filmmaker Shaina Feinberg is the epitome of the sandwich generation – she is raising her young son while caring for her elderly and widowed mother, Mary. Blending fiction and non-fiction, Shaina interrogates her aging mother's plans for the future in an effort to make Mary live out her dreams, whether she likes it or not.
Moonchild (Short)
Produced by Jake Katofsky and Dwight Wilson II | Directed by Mimi Lee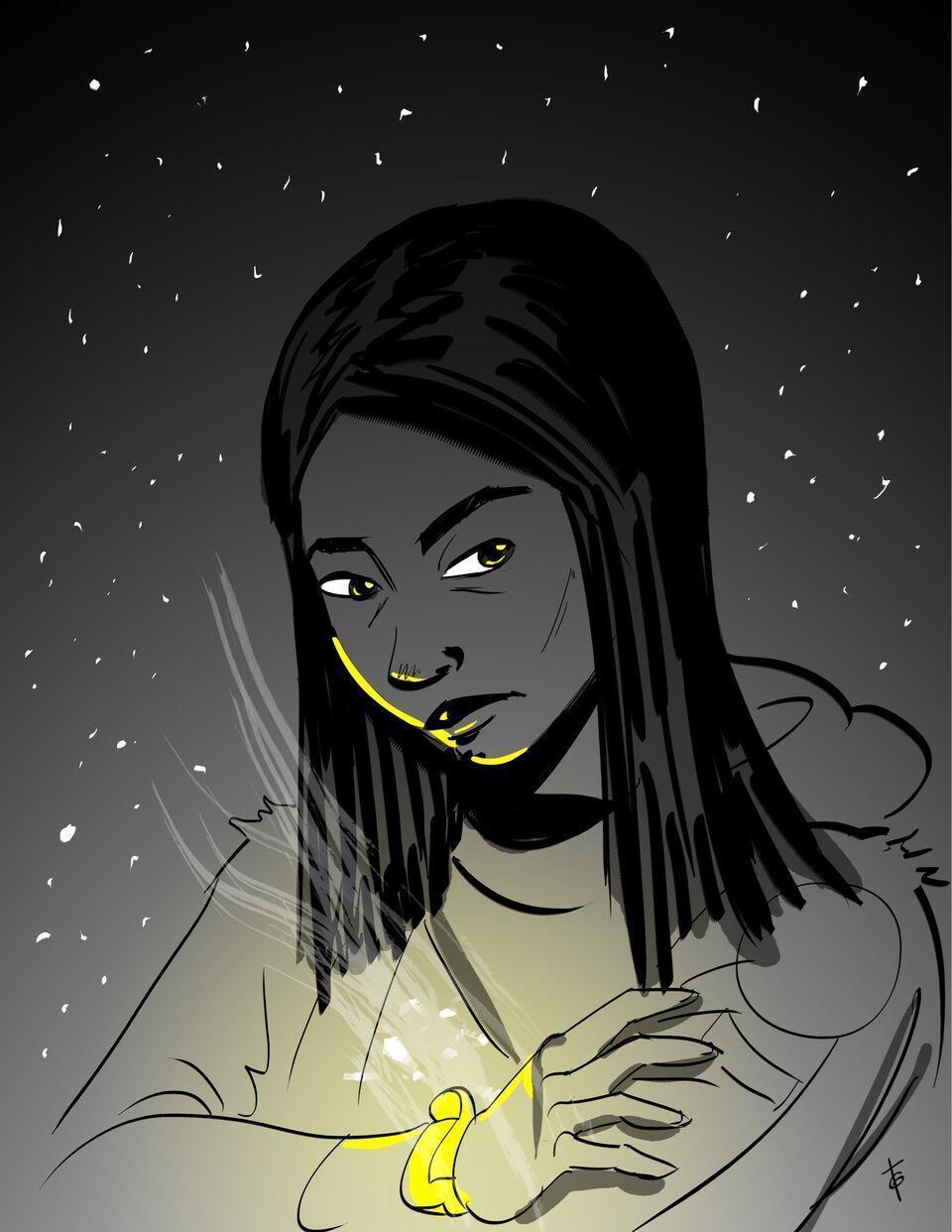 After receiving a mysterious package on her 18th birthday, Lana goes on a journey to visit her father's grave, discovering the true significance of the package and and her father's death.
My Heavenly City (Short)
Produced by Ace Salvador | Directed by Sen-I Yu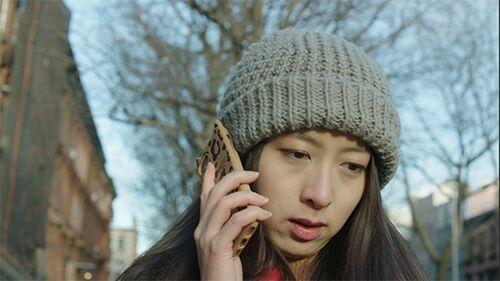 "My Heavenly City" follows Mavis, a lonely and penniless international student who starts working as a Mandarin-English interpreter in order to make ends meet. Through her interpreting assignments, Mavis witnesses the struggles and sufferings of her clients and begins to reflect on her own life as well as her place in the city. This short drama aims to depict a poetic portrait of immigrants' lives in New York City through the eyes of the interpreter, Mavis. I hope to explore the themes of loneliness, blending into American life and the warmth of human connections.
My Mother's Table (Documentary)
Produced and Directed by Hsuan Yu Pan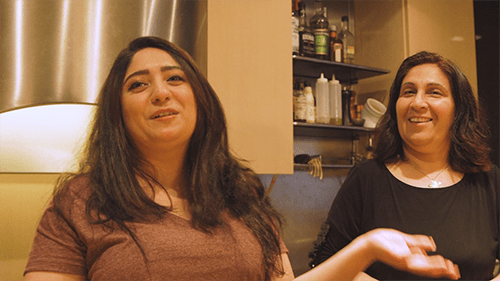 Fadila Maamo and Fayza Gareb, Kurdish mother and daughter, fled from Syria, collaborate with Brooklyn based chef Hannah Goldberg to introduce the flavor from their hometown, Aleppo.
Often Forgotten (Documentary)
Produced by Alezandra Russell | Directed by Jacqueline Romano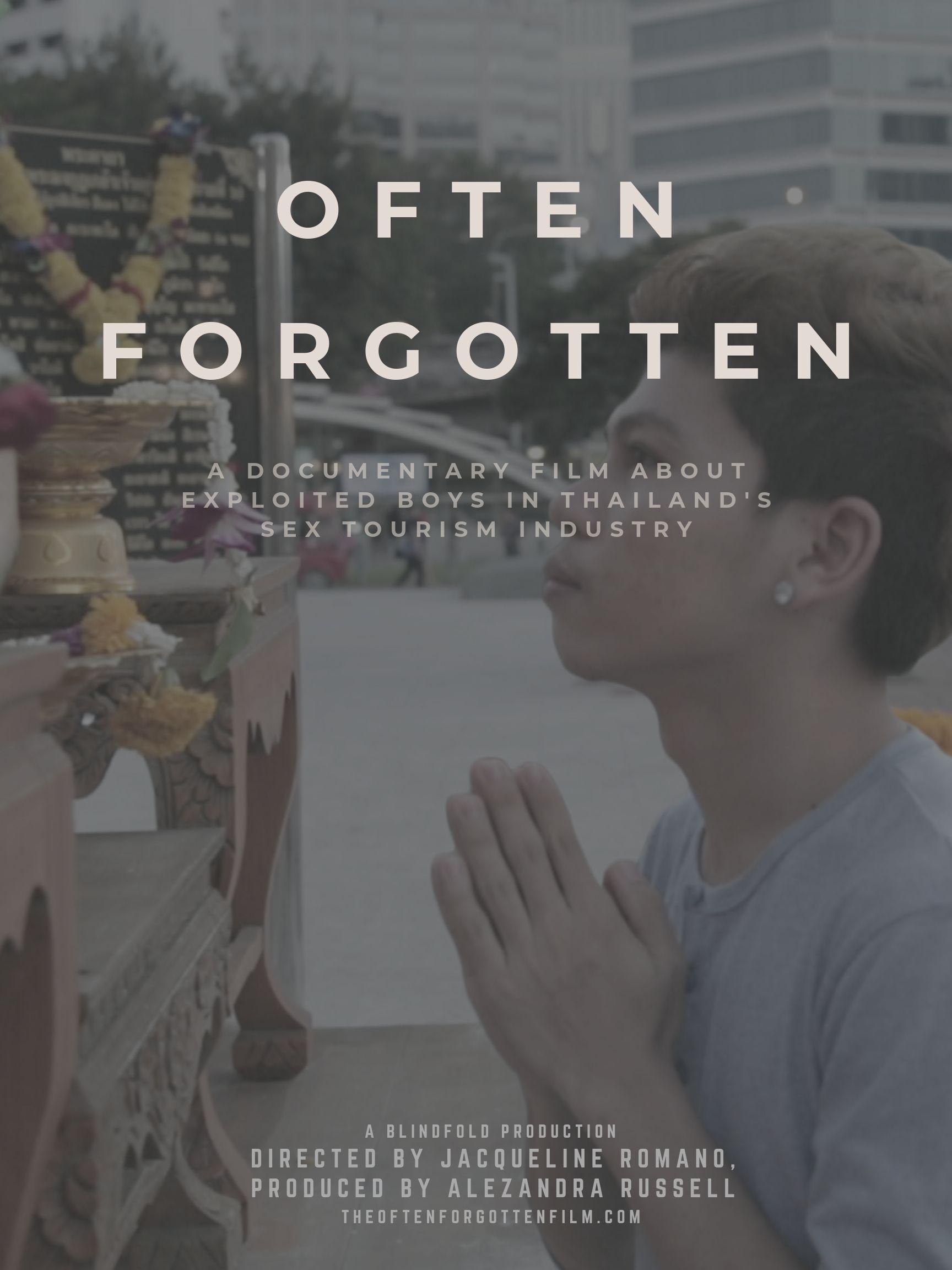 The Often Forgotten is a feature documentary film that tells the stories of at-risk young boys who are exploited, abused and trafficked within the sex tourism industry of Thailand, the social violence that perpetuates this on-going issue and the activists who are fighting to give these boys the support, aid, and justice they desperately need.
Pure (Web/TV Series)
Produced by Julia Morizawa, Briggon Snow, and J. Everley | Directed by Cate Carson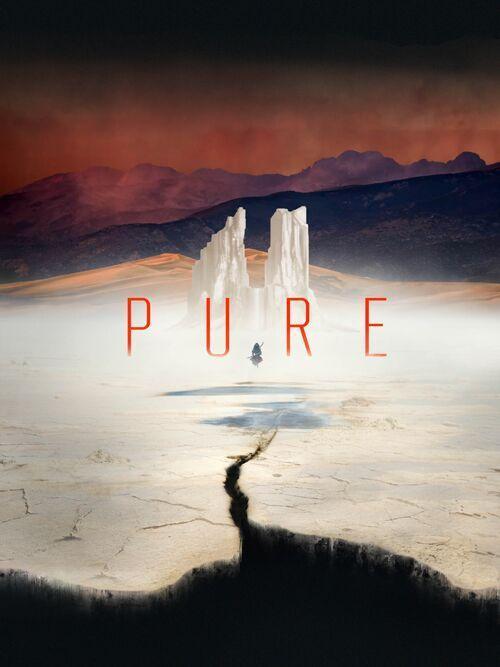 In the distant future where genetic modification has divided society, a warrior and her captive become unlikely allies as they journey to the Annex, escape the Dissension, and learn what it means to sacrifice for the future of their people.
Quill and the Man (Documentary)
Produced and Directed by Amanda Cole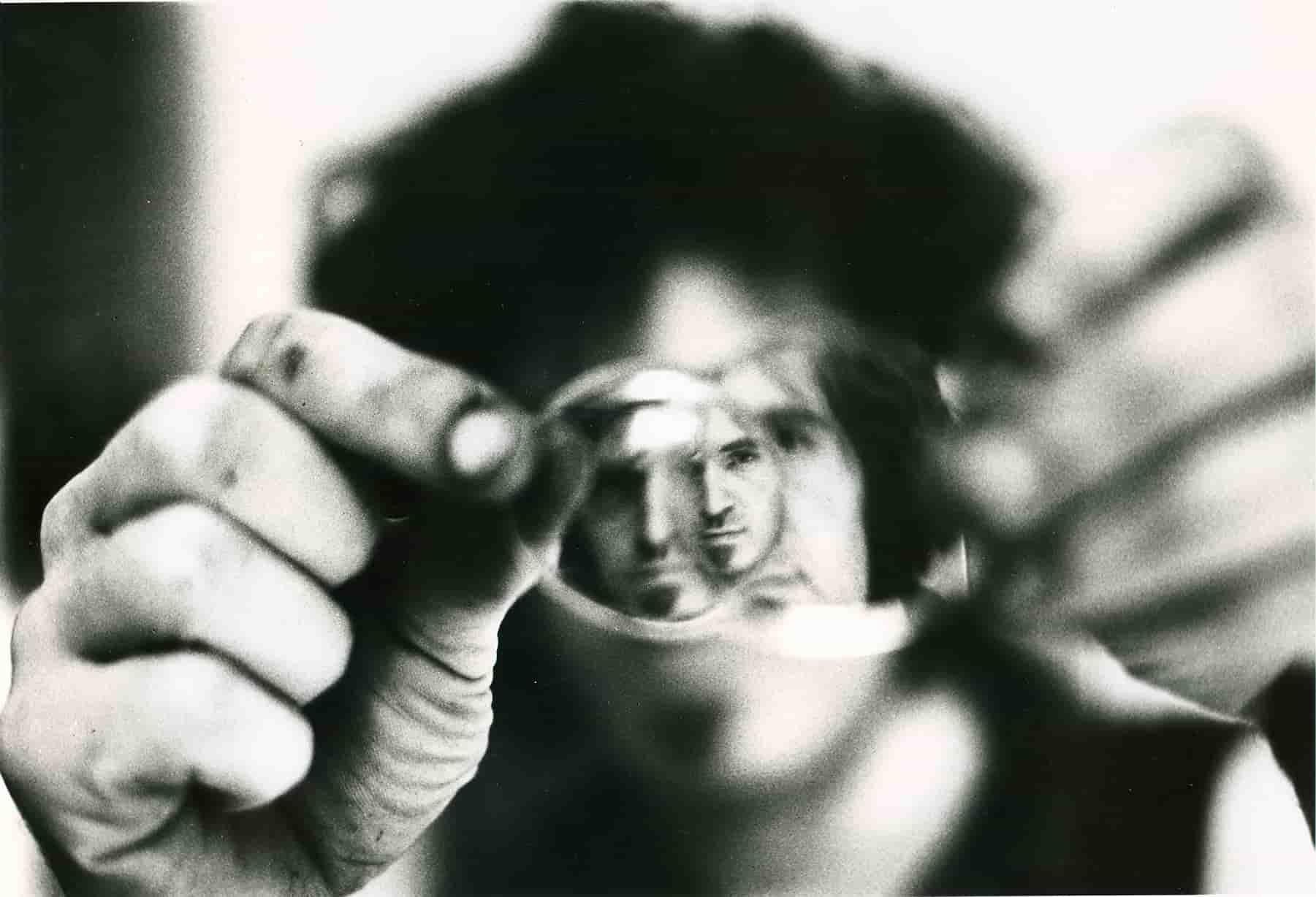 My father played in a band that played the now infamous 1969 Woodstock Festival, but never found any success or any peace afterwards. Growing up under the shadow of my father's artistic losses had profound personal impact; I decided to dig deeper…
Roots/Raizes (Documentary)
Produced by Sue Marshall | Directed by Fabia Oliveria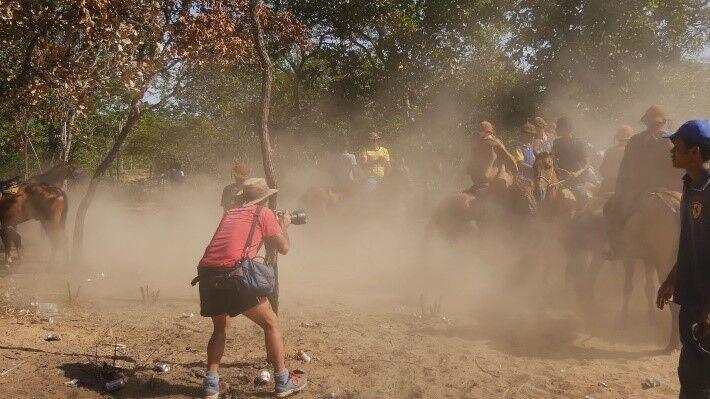 New Zealand artist Bruce Hunt and filmmaker Fabia Oliveria sacrifice everything for art, love and Brazilian cowboys.
Shadow Players (Short)
Directed by Mel Piper | SHADOW PLAYERS is looking for a producer
A stranded adventurer must tell his story-travelling lover the beginning of her new story before she disintegrates with the ending of their time together.
* Spring 2019 ScreenCraft Film Fund Semifinalist * Selected for the Talent Lab at Reykjavík International Film Festival 2019 *
FANTASY SHORT. LIVE-ACTION HYBRID. 12 MINS.
Lead Actress AMY MOLLOY (UK). DoP SONJA AUFDERKLAMM (A). Visual Effects PLANET X (NL/B).
Sign The Show: Deaf Culture, Access & Entertainment (Documentary)
Produced and Directed by Cat Brewer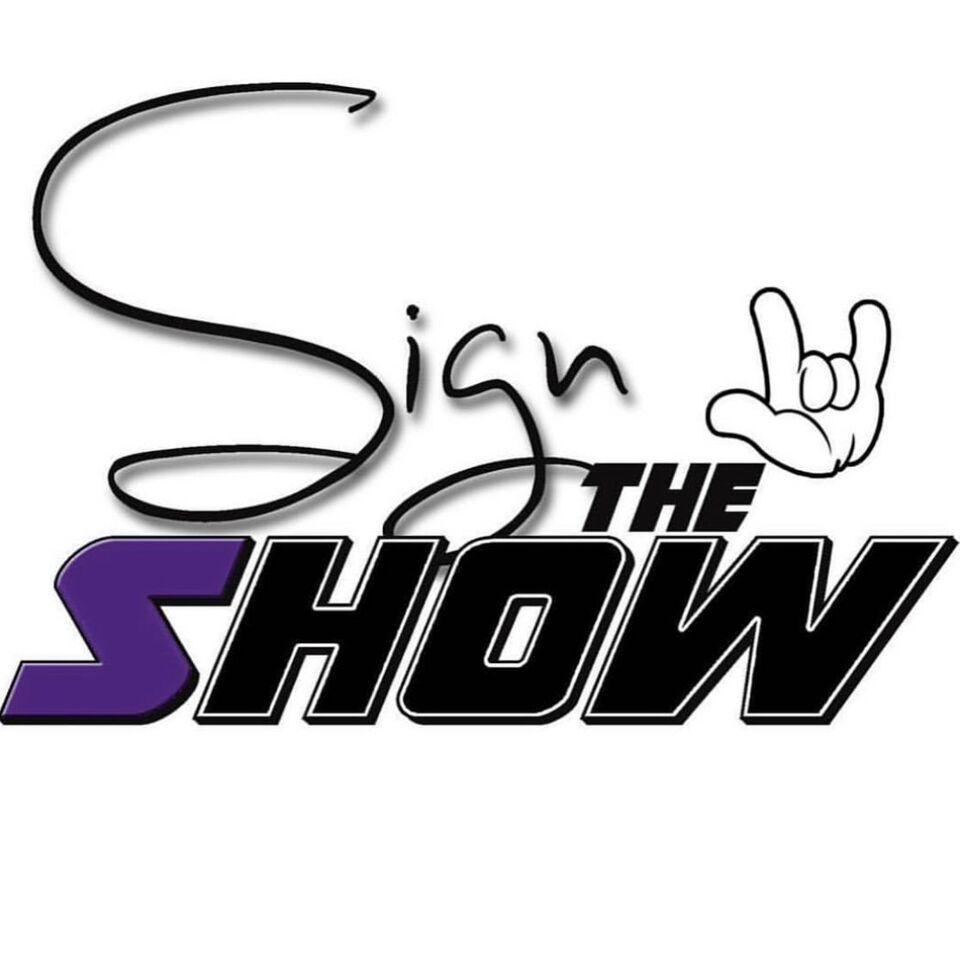 In hopes of generating easier and/or open access to all individuals at live music and comedy shows while bringing an awareness of how entertainment connects all cultures, the documentary Sign the Show: Deaf Culture, Access & Entertainment brings together entertainers, Deaf and Hard of Hearing community members, and ASL interpreters to discuss, in a humorous, heartfelt and insightful way, accessibility for the Deaf & HOH and what it's like to connect Deaf and hearing audiences at live performances.
Silent as the Grave (Feature)
Produced by Brad Podowski | Directed by Brad Podowski & Dan Gremley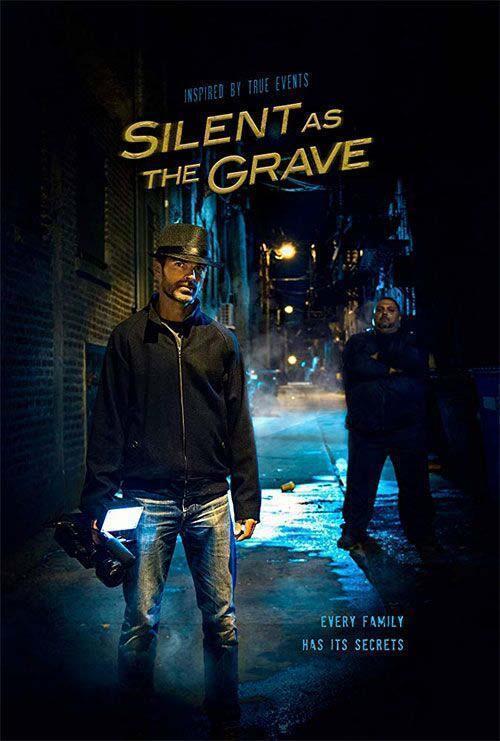 An obsessive documentary filmmaker battles powerful unknown forces as he investigates his uncle's mysterious death, a tragedy that has plagued his family for decades.
Soyuzmultfilm (working title) (Documentary)
Produced and Directed by Ethan Bien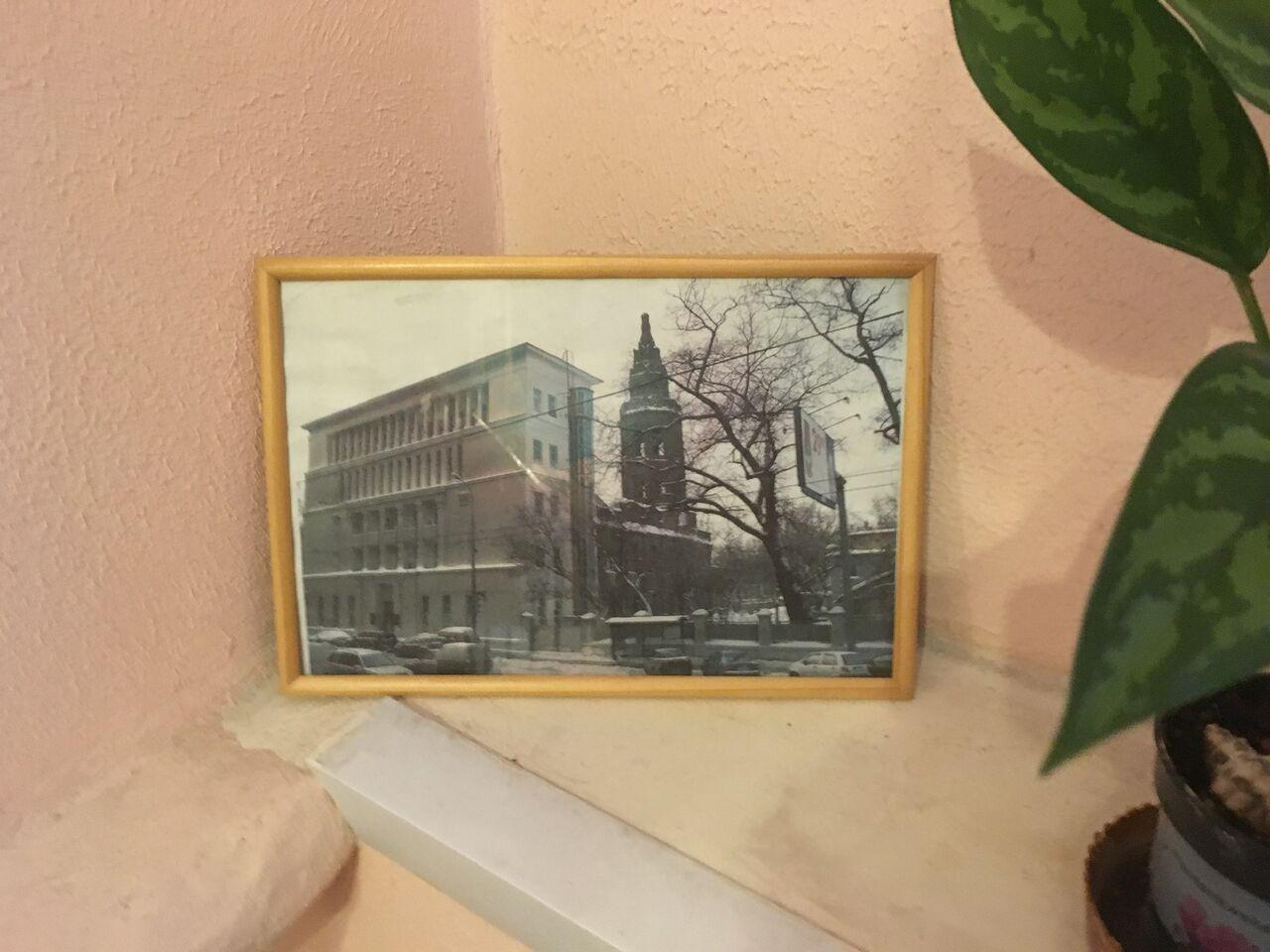 Stalin launched the USSR's animation program to educate and indoctrinate, but it became a giant Sesame Street, a public TV project that captivated generations of Soviet kids with an incredible array of cartoons, including some of the finest animated art the world has ever known. Now, Vladimir Putin's administration has relaunched Soyuzmultfilm, but can the new collective of artists recreate the magic of the old days? And what does their experience reveal about what it is to be an artist today?
The Badge, The Gun & The Hangman's Noose (Short)
Produced by Kathy Oliver and Edward Santiago | Directed by Vanessa Ionta Wright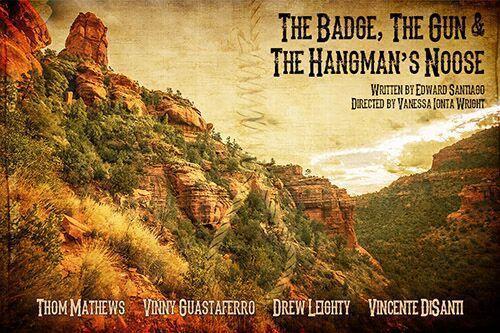 A ruthless desperado faces the ghosts of his past, as he flees from the law of the Old West.
The Binding of Isaac (Short)
Produced by Molly Jiang | Directed by Anika Benkov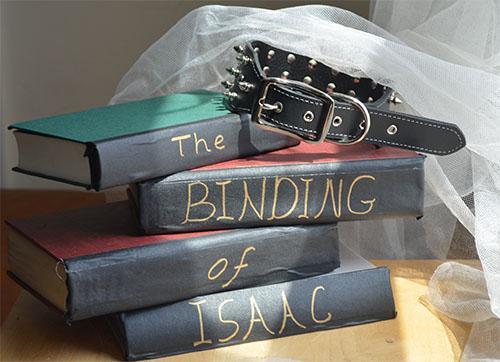 A Hasidic bookbinder in search for binding materials stumbles across an ad on craigslist offering binding lessons for submissive women, which he responds to, becoming entangled in an emotionally intense BDSM relationship with a stranger on the internet.
The Eremite (Feature)
Produced by Mark Sposato, Courtney Sposato, and Kent Moran | Directed by Mark Sposato and Courtney Sposato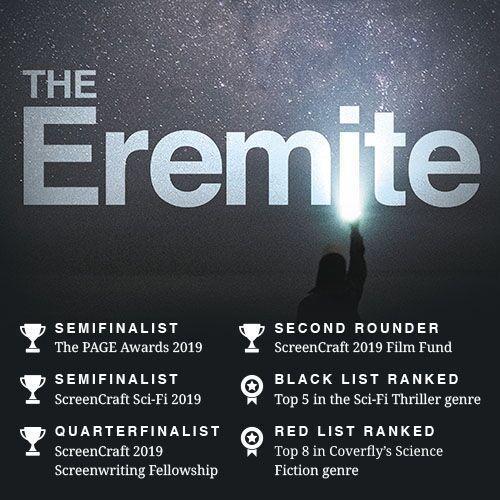 A rebellious journalist follows a provocative lead to a rural mountain community harboring a mysterious recluse with secrets that may just hold the key to the survival of our species.
This is the story of Jamie Jenkins, a driven but reckless reporter on a quest for truth and meaning in a world that rarely offers either. She leaves the familiar to investigate an impossible occurrence in a backwoods town and uncovers a mystery that could dictate the fate of humanity. Along the way, she finds community, friendship, and maybe something more with an unlikely group of misfits. Each must decide what they're willing to sacrifice to regain agency in their lives and change the course of history.
The Green Box: At the Heart of a Purple Heart (Documentary)
Produced by Holly Stadtler | Directed by Vicki Hughes and Holly Stadtler
Mysterious clues in a forbidden green box launch a son's discovery of a father he never knew – a WWII pilot whose love and courage are woven with iconic historic events. Meet a hero; remember a time we must not forget.
The Last New Year (Short)
Produced by NK Gutierrez | Directed by Natasha Parker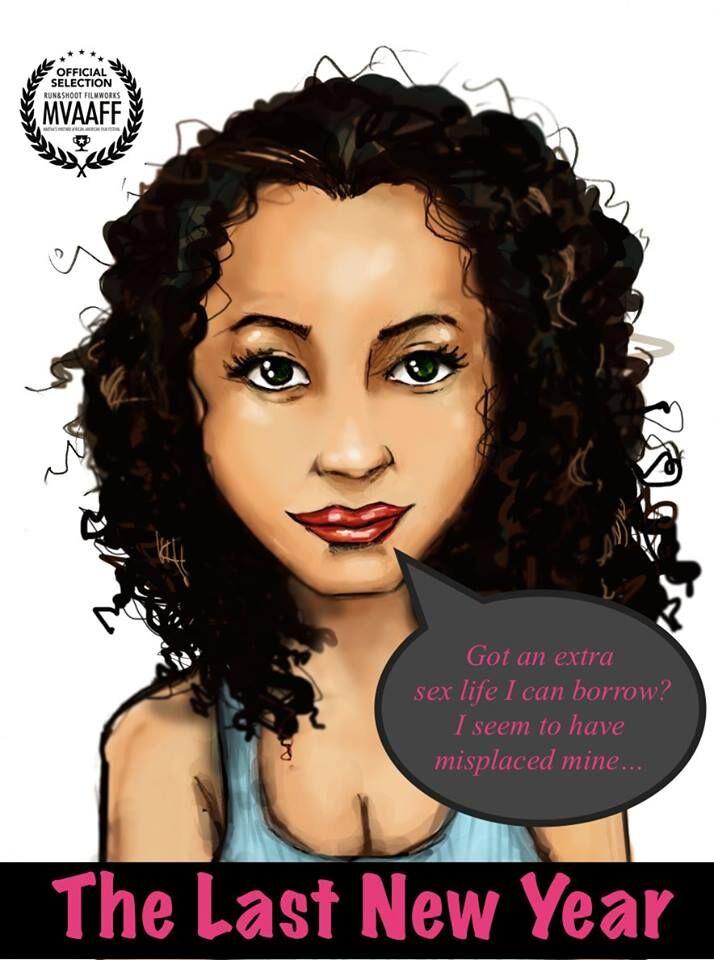 A thirty- something Blaxican sets out to capture the orgasm and man of her dreams. After a three year dating hiatus Alyssa finds herself in situations that leave her feeling like she knows even less about life and love than she did in her twenties.
The Long Rescue (Documentary)
Produced and Directed by Jennifer Huang
An intimate journey into an unseen world, The Long Rescue follows Filipina teen sex trafficking survivors for five years as they recover in a secret shelter and re-enter the world – hoping to overcome the poverty, predators, and pimps of their childhood. Can they reach their dreams of independence, or will they slide back into exploitation?
Tonton Macoute (Feature)
Directed by Nigel Robinson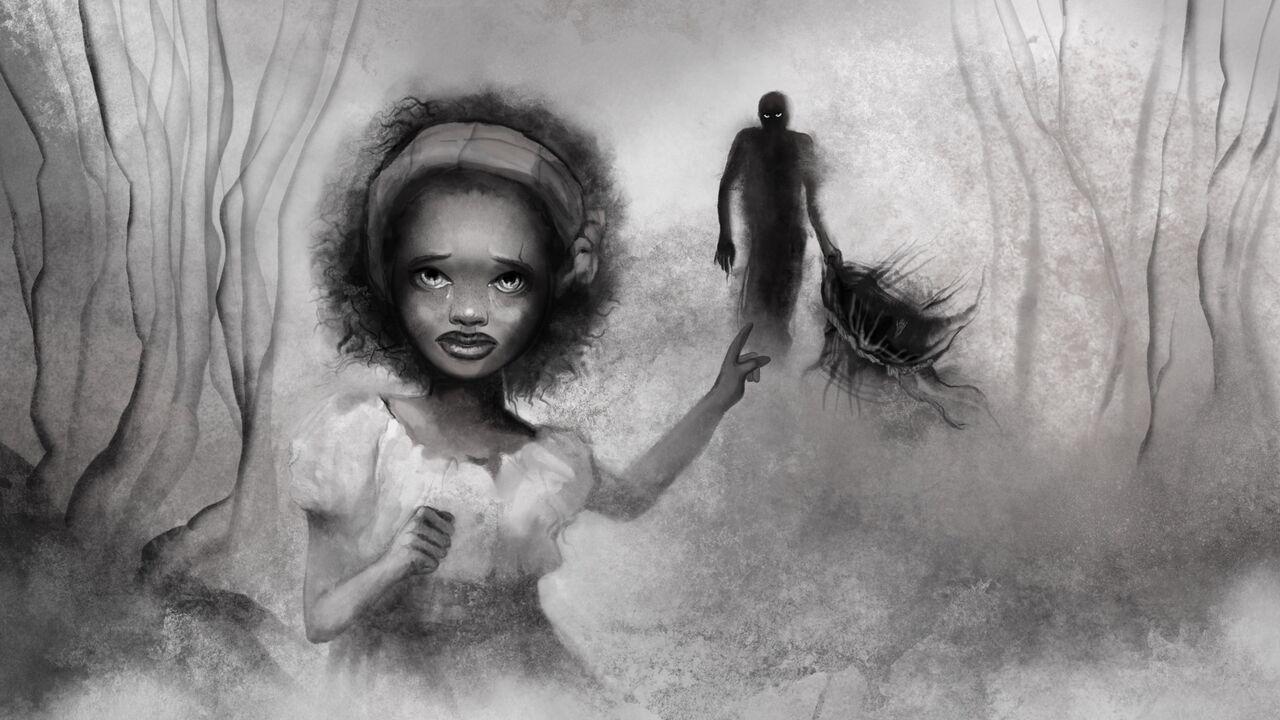 For generations Haitian parents would warn their children of Tonton Macoute. A mysterious man that goes out at night hunting down bad children out after dark and stuffing them into a sack where no one will ever see them again. Thus encouraging generations of good behaving children.
Jean-Claude a.k.a JC isn't a child anymore. On his eighteenth birthday, he celebrates by sneaking into the school with a group of his friends in the middle of the night free to do whatever they want with no one watching.
As the night progresses and friends start disappearing JC realizes that Tonton Macoute is more than just a bedtime story – he is real…
Unearthed (Other)
Produced and Directed by Nick Fitzhugh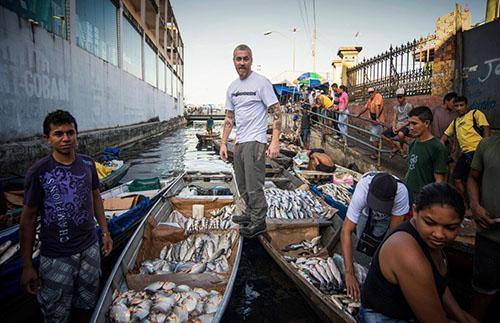 Brazilian Master Chef Alex Atala scours the hidden places of the world in search of dietary and culinary secrets and beautifully fuses them to help create the ultimate in sustainable human cuisine that will guide us and our planet to greater health by reinventing the way we eat—one delicious dish at a time.
Veggie Revolution (Documentary)
Produced by Bárbara Tavares & Frandu Almeida | Directed by Bárbara Tavares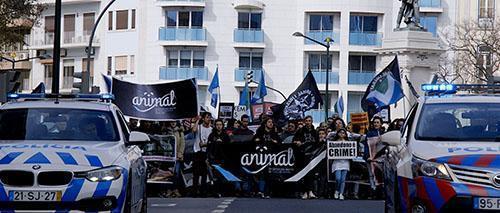 VEGGIE REVOLUTION is a feature documentary about the social, political, and economical rise of veganism as the fastest growing social movement in the world today. A portrait of individuals who struggle against a status quo and strive to change the world.
Worin (Documentary)
Produced and Directed by Beth Lane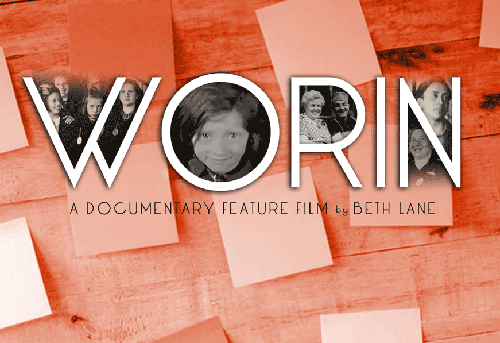 Filmmaker Beth Lane takes road trips across Germany and the United States on a quest to uncover the silent heroes who assisted in the emigration of her mother, the youngest of seven Jewish siblings who were hidden in the town of Worin, Germany, between 1943 and 1945. Who were the people that helped the Weber siblings survive Nazi Germany? Why did they risk their lives to help seven strangers? Extraordinary stories are unearthed as Beth travels across two continents and discovers the impact the Weber siblings had on so many people over 70 years ago, unravelling the question, "would you hide me?"
Spring Grant 2019 Hot Films in the Making
41 SHOTS (Short)
Produced and Directed by David J. Diaz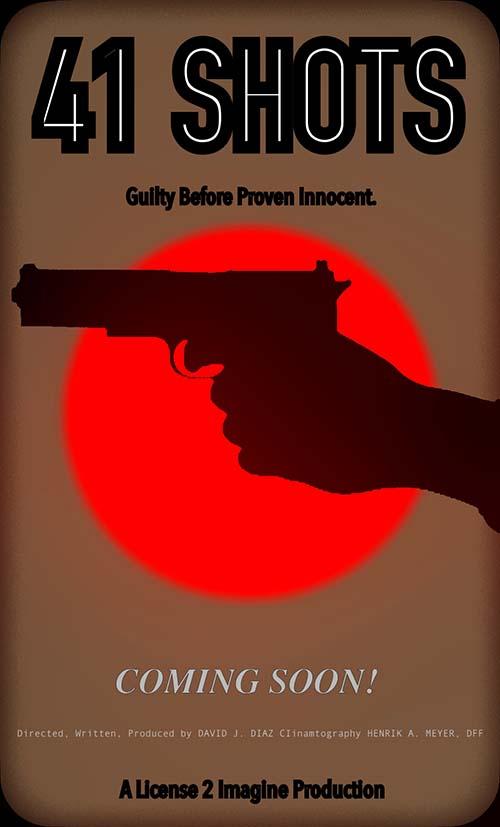 41 SHOTS is a chilling look at the points-of-view of three white supremacists, a young African American male, and a store owner of Mexican descent, as it relates to [questionable] excessive force by a white law enforcement officer during an armed robbery.
The story takes place at the intersection of hate and fear. And aims to expose the needless pain and suffering as a result of such prejudice and ignorance.
41 SHOTS is fiscally sponsored by The New York Foundation for the Arts (NYFA). To make a tax-deductible donation: https://www.nyfa.org/ArtistDirectory
Thank You!
A False Dream (Documentary)
Produced by André Larsson | Directed by Heba Habib & André Larsson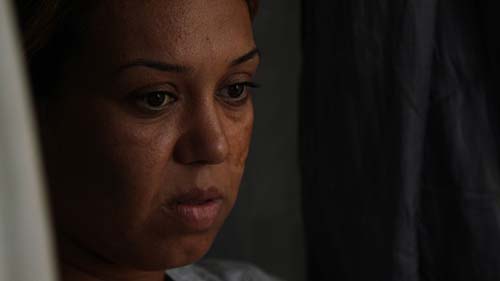 "A false dream" is a short documentary following Dilsa, a struggling refugee mother having to choose between leaving her abusive husband and risk her daughters' future or give herself up to give her daughters everything she never had.
A Movement: The Black Theatre Project (Documentary)
Produced and Directed by Rome K. Neal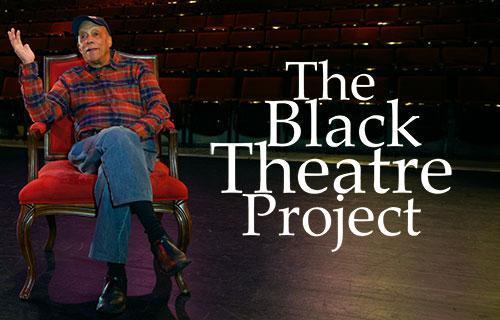 African-Americans are lead actors, writers and producers in media today. But for generations, Blacks had few opportunities to control their images and express social issues on any platforms.
Half a century ago, a movement used Black Theatre to tell stories that were nonconforming and unapologetically Black.
The feature-length documentary A Movement: The Black Theatre Project (the BTP Documentary) examines Black Theatre as a political tool for creating community and identity that influence culture today.
Cash for Gold (Feature)
Produced and Directed by Robert Enriquez and Deborah Puette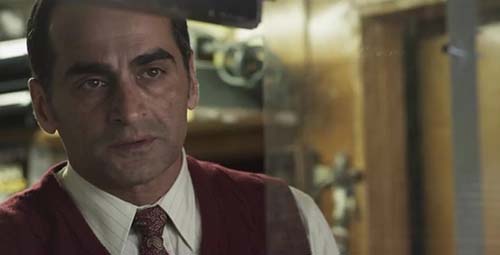 Excerpt from The Blacklist:
"Cash for Gold" tells a heartfelt story of hope and redemption in the face of overwhelming misfortune, and in the process redefines how to convincingly and maturely deploy Christmastime as a thematic conceit. Wrestling with the trauma of losing her husband to heroin and struggling with sobriety herself, Grace lives in poverty with her adorable son Noah, barely making ends meet in a blue-collar town devastated by the opioid epidemic.
In her unlikely friendship with Ehsan and his father Mohammad, Grace finds the strength and compassion to pull herself out of despondency… A truer and more poignant Christmas fable than any in recent memory.
Catherine's Kindergarten (Documentary)
Produced by Kaye Cleave | Directed by Kaye Cleave & James Daggett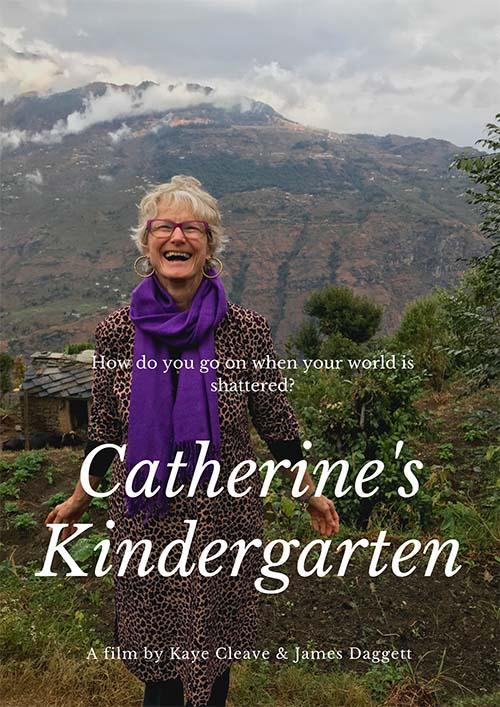 How do you go on, when your world is shattered? This question is at the heart of the autobiographical documentary, Catherine's Kindergarten. Told from the point of view of a mother who lost her only child, the film juxtaposes her emotional journey to make meaning out of her radically-altered life with her physical journey to a remote Nepalese village in the shadow of the snow-capped Himalayan mountains to open a school in memory of her daughter.
Curls (Short)
Produced and Directed by Sharon Contillo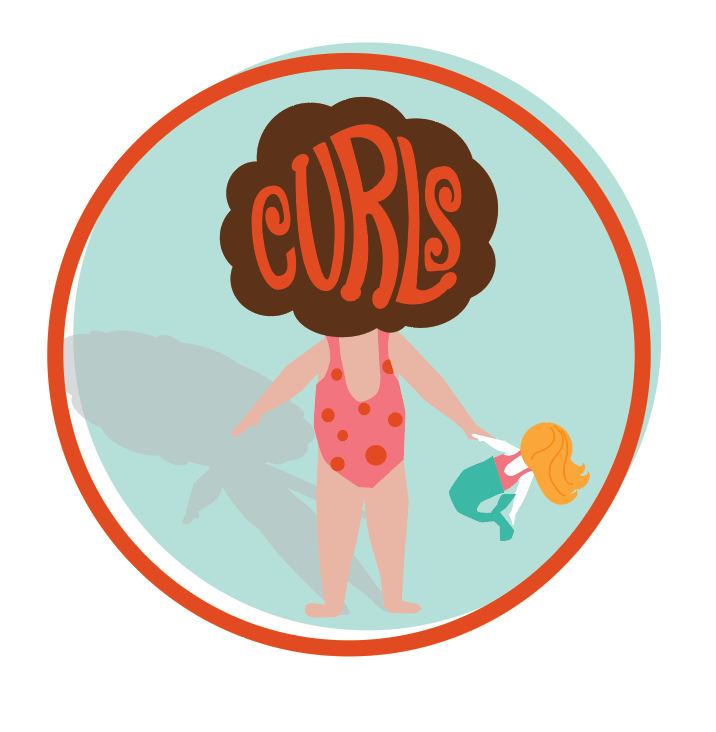 Little eight-year-old Maddie is completely ashamed of her twisted frizzy hair so much so that she does everything within her power to hide it. Until in one moment, with the help of an unlikely ally, she musters up the courage to embrace her true self.
Fast & Left – A Flat Track Film (Documentary)
Produced and Directed by Evan H. Senn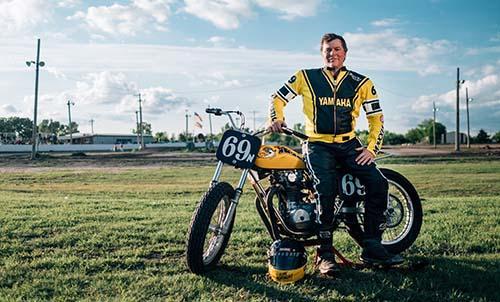 The arena is a dirt oval. The gladiators have a steel-shoe over their left boot that keeps them and their motorcycles balanced at high speeds. Every weekend, they travel great distances for the opportunity to pass the checkered flag first. This is flat track motorcycle racing. Flat track is one of the oldest forms of motorcycle racing and it has a rich history in the United States. Perhaps even more captivating than the bikes and the speeds however are the people that make up this exciting sport.
FireStorm (Documentary)
Produced by Dennis R. Ford | Directed by Chris Hite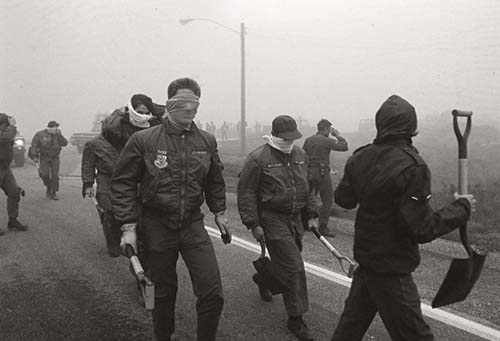 FireStorm tells the true stories of those who fought the ill-fated 1977 Honda Canyon Fire. Underlying notions are: Post-Vietnam War, Post Traumatic Stress Disorder (PTSD) and Military mismanagement.
Her Farm (Documentary)
Produced and Directed by Daniel Foss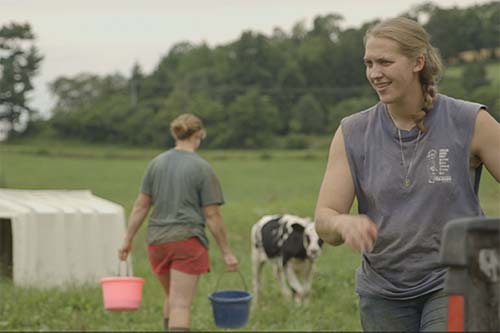 After centuries of male-dominated business succession, women are stepping to the forefront in taking over the family business. HER FARM shares the stories of real women farmers as they continue the family tradition of working in agriculture by taking over the family farm.
Hooked (Feature)
Produced and Directed by Allen Wolf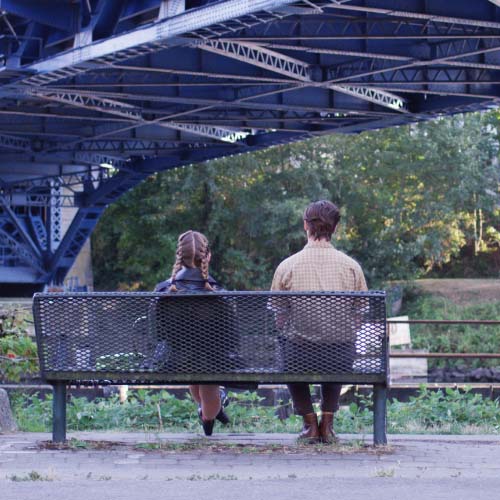 Hooked is a romantic dramedy about a man who believes he found his perfect soulmate but his autism keeps him from realizing she's actually a prostitute. Based on the award-winning novel, Hooked brings awareness to human trafficking and autism.
Jews and Patriots: in the American Civil War (Documentary)
Produced by Peter Zachmann | Directed by Peter Rosenbluth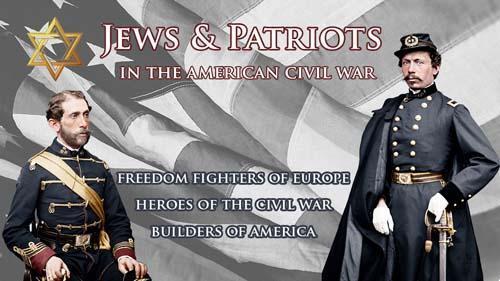 The documentary will tell the story of the forgotten Jewish freedom fighters of the European Revolutions of 1848 who later became heroes in the American Civil War. This is an untold part of the Jewish history that emphasis on the Jewish contribution to the Union's victory and highlights the role of the Jews in the fight against slavery. Not many know that Jewish 48'ers were one of the reasons of the North's victory and names such as Joseph Pulitzer, Frederick Knefler and August Bondi who fought alongside John Brown in Kansas will appear in this movie. We are portraying our heroes as proud Jews and faithful patriots of America. We believe unearthing the "lost" Jewish history is important.
Killing Paul Storey (Documentary)
Produced by Andrew Schwartz | Directed by Jared L. Christopher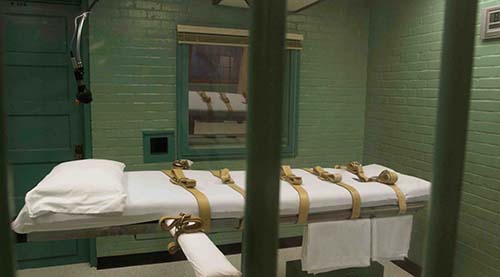 An attorney, a car salesman and the mother of a man on Texas death row are joined in the fight to spare his life by the parents of his victim.
Love & Hair (Short)
Produced by Dani Woodson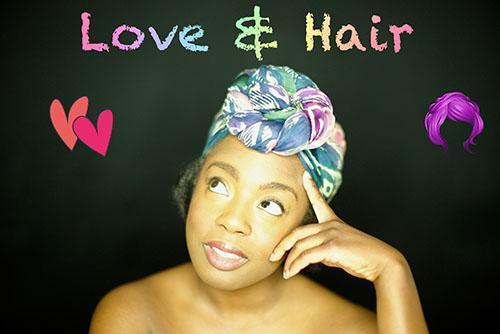 Irene, a young(ish) Black woman, makes her bi-weekly pilgrimage to the salon. While struggling to pick a new style, she analyzes her past relationships (through the use hyper-realistic flashbacks) and looks to her stylist for a new perspective on life.
Puddle (Short)
Produced and Directed by Merissa Russell-Hammer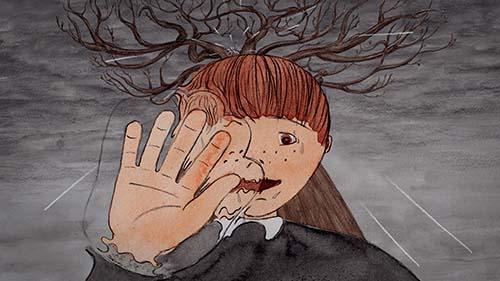 A young boy is at his mother's funeral when he sees her reflection in a puddle, and dives into a magical, upside-down world of rain, storm, and beauty where he can be with her. Thinking he found a way to override his mother's death, the boy sets out to return to the Puddle world again and again, longing always for it to rain so that puddles can form his magical portal. But the boy must learn that life must go on, in the sunny real world, where his grieving father is trying his best to be there for him. He must learn to let his mother go, and connect with his father, to form a new life together without her.
The Drumming Of… (Documentary)
Directed by Kyle Trienke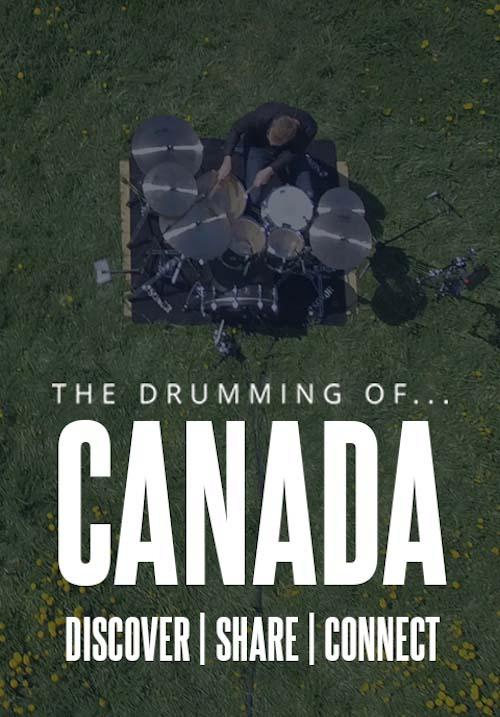 A PICTURE IS ONLY WORTH 1000 WORDS…
Long before pictures or words existed, there was rhythm and drums.
Can you imagine the stories hidden within the rhythms of cultures around the world? Have you ever asked yourself the secrets behind the music that are left to be discovered, before they fade away forever to be lost?
We are about to explore, innovate, and perform rhythms from cultures around the world, beginning with our home country Canada. Uncovering the untold stories that make up our history and cultures, hidden within the only universal language: music.
The Monarch Project (Feature)
Produced and Directed by Jeff Warrick
While shooting a documentary on schizophrenia, the filmmaker stumbles upon what he believes is a network of "targeted individuals" and a top secret, government mind-control program; leading him on a journey to chronicle evidence and prove it exists, as he deals with his own mental unraveling.
A low budget, psychological thriller, pseudo-documentary and found footage film. In the vein of MR ROBOT meets PARANORMAL ACTIVITY.
Tuned (Documentary)
Produced by Mariel Polifroni and Maureen McCauleyk | Directed by Mariel Polifroni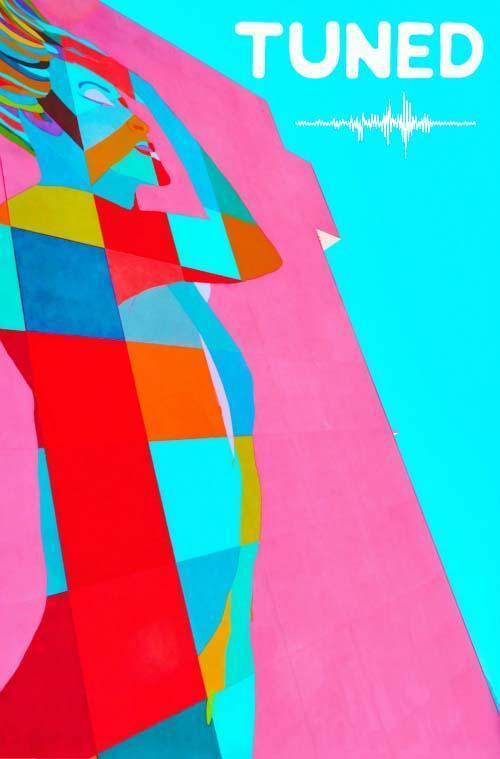 What if the world is a giant concert and we are all musicians who have the incredible ability to tune our minds just as we can tune musical instruments? Motivated by her own story of recovery, filmmaker Mariel Polifroni embarks on a journey to inspire hope in others after she survived a decade of being prescribed over twenty-five different psychiatric medications for many inaccurate mental-illness diagnoses. Mariel is joined by musician Daniel Rodriguez and 80's band singer, Diane Tate, as we are serenaded by heartfelt musical performances that are interwoven with interviews from leading frequency scientists and practitioners who shine a light on the untapped power of healing vibrations.
Fall Grant 2018 Hot Films in the Making
And So I Stayed (Documentary)
Produced by Natalie Pattillo | Directed by Daniel A. Nelson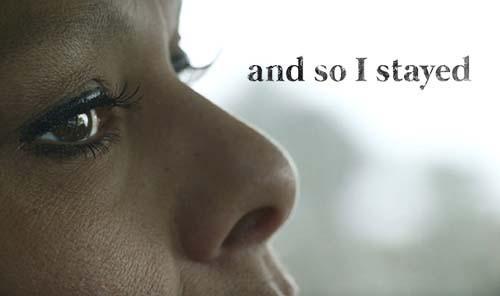 AND SO I STAYED is the story of Kim Dadou Brown, a domestic violence survivor who shot and killed her boyfriend when he attempted to strangle her to death in 1991. The price of fighting for her life cost 17 years behind bars. Now a free woman, Kim is fighting for New York's Domestic Violence Survivors Justice Act — legislation that will save survivors of abuse from severe prison sentences just for defending themselves.
As Advised (Short)
Produced by Arnaud Zimmermann | Directed by Quinn Halleck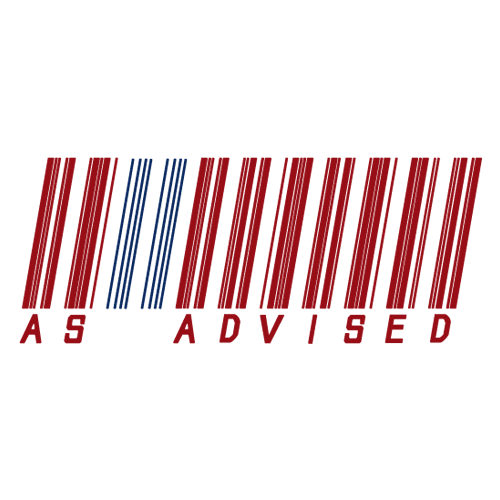 In a world where technology knows you better than you know yourself, a teen, uncomfortable in his own skin, is willing to disguise his personality to be the person he has always wanted to become.
Aswan, Jewish Temple, Heaven the Dog and Other Things! (Documentary)
Produced by Mohammed Adel El Safty & Skot Barnett | Directed by Mohammed Adel El Safty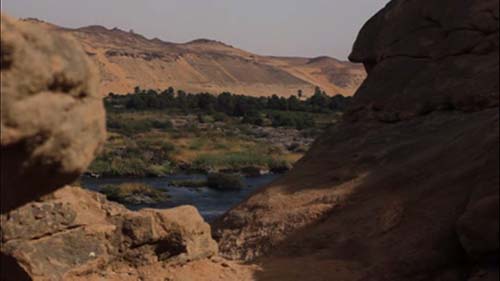 It's Long documentary film.
The film tells the true story of a girl who works as a journalist. Originally from Aswan in Upper Egypt, she does not like this place praised by many others.
It is a journey from Aswan to Cairo, but also a personal journey to become a journalist – along which she encounters many issues such as conservatism and cultural intolerance.
In this respect, she also dialogues with Magda Haroun, the head of the Jewish community in Egypt. In a rare if not unique moment, we film inside the Jewish temple and its library in Cairo. High security measures surround the temple, shooting is usually forbidden, as Egypt and Israel keep on fighting over the temple.
ATAP (Feature)
Produced and Directed by Emeka Mbadiwe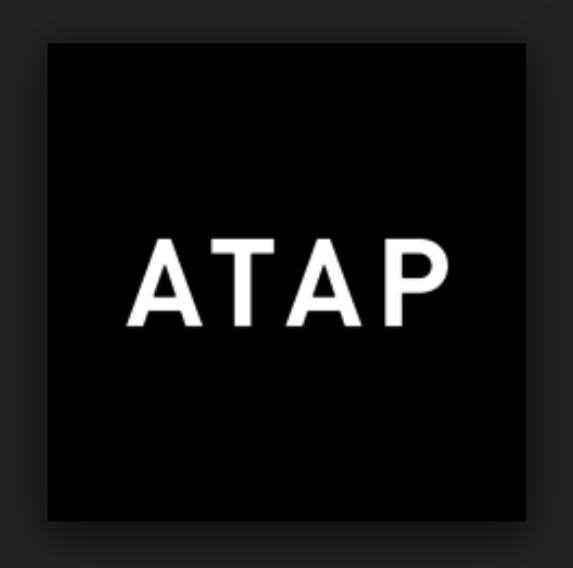 A young African American man struggles to find his path as he's caught between the religious lifestyle of his older brother and the chaotic ways of his best friend.
A Page Intentionally Left Blank (Feature)
Produced and Directed by Ania Catherine and Dejha Ti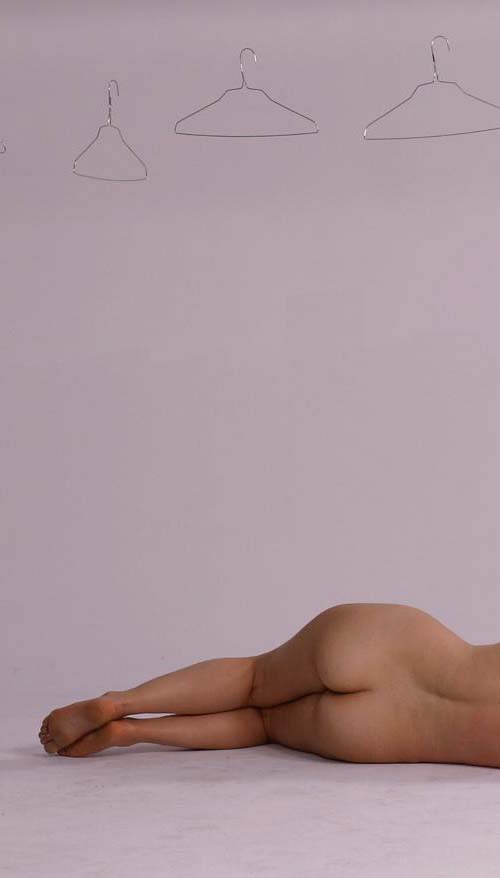 Conversations with a disqualified surrealist muse.
She takes a bath and calls upon scenarios—real or imagined, past or future.
Beyond Judgment (Feature)
Produced and Directed by Rafaela Galindo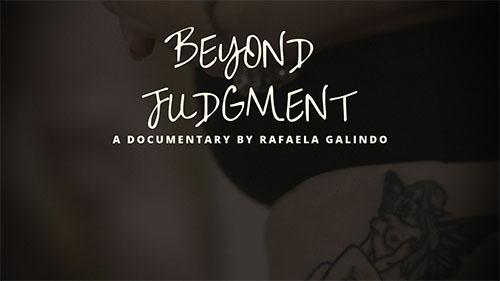 This feature documentary exposes the negative impact of society's judgment on the transgender community. Beyond Judgment is a representation of the heartbreaking reality of a number of transgender individuals who strive to live a normal life despite constant harassment and the pressures of society as a whole.
Chinese Speaking Vampires (Feature)
Produced by Davy Williams | Directed by Melanie Wagor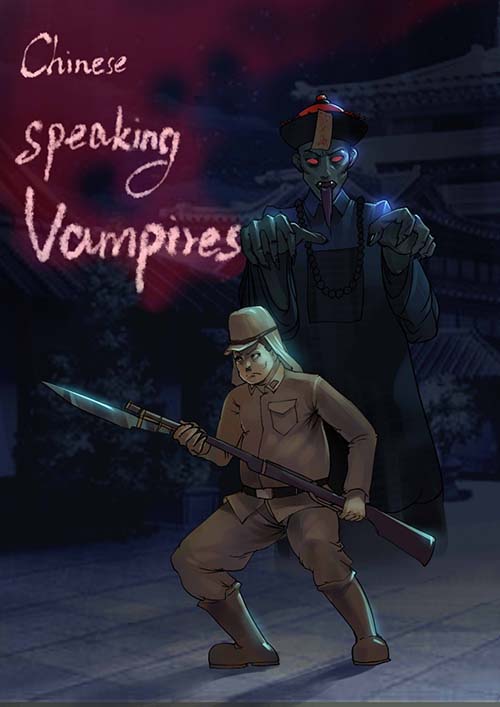 A desperate actor becomes a vampire and uses his newfound powers to land a movie role and the girl but then must choose between life and the undead.
Coda for a Captain (Documentary)
Produced by Levi Zini – Doc.Films | Directed by Keren Alexandroni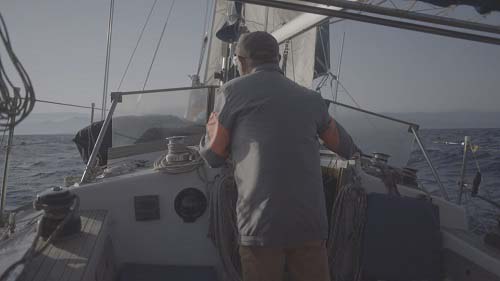 On his last sail, the old captain watches his hand-made boat rocking on the waves. Like him, the boat is creaky, dilapidated and pushed to its limits. A final passage in the life of a man who refuses to accept that which is less predictable than the wind and more frightening than the waves – growing old.
​The protagonist's voyage is dependent on no place, time, or destination; his aim isn't to reach any particular place, and perhaps not even to return. He battles neither massive wave nor great whale; his battle is against the dilapidated body of the boat and his own unwillingly faltering body. This is an intimate, wordless travelogue which develops from the calm into a storm.
De-Escalation (Documentary)
Produced and Directed by Lillian Glass
In this time of increased conflict between police and citizens in the United States leading to violence and death, it becomes more apparent that a solution is needed. Understanding the techniques and practice of Body Language Analysis can save future lives.
Deer 139 (Short)
Produced by Emilene Ostlind, Samantha Dwinnell, and Kevin Monteith | Directed by Morgan Heim and Jayme Dittmar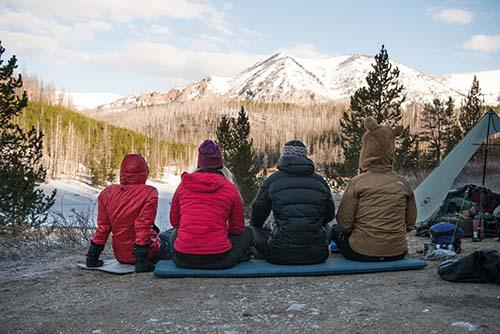 Swimming raging rivers, traversing snow-covered mountains, and evading natural killers, she must cross the unforgiving landscapes of Wyoming to reach home. Along her path, she carries nothing other than a baby in her belly. This is the migration story of mule deer 139. Our film follows an all-woman team of scientists, adventurers, and storytellers as they brave the path of 139 to understand why she must migrate to survive and discover the connections between wild people and wild places.
DeSoto 7 (Documentary)
Produced by Karen Reese | Directed by Nychol Woods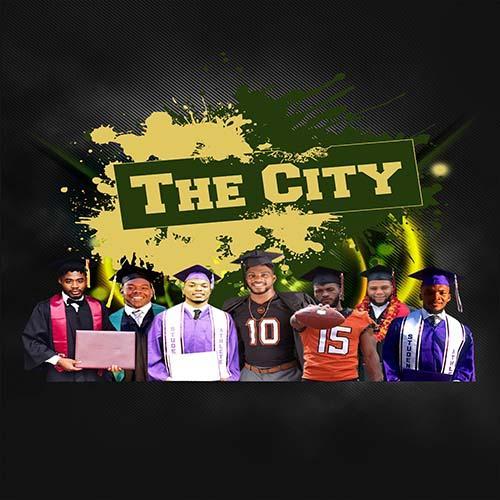 Both past and present DeSoto NFL players and the DeSoto community rally around seven of their own as they journey the path to the draft. "Path to the Draft:7 DeSoto U Players" will offer the perspectives of the players and their families, learning who they are, their hopes and fears. People are awaiting such a significant story, which can only be told from the genuine perspective of the community actually living it. The small city of DeSoto is a gem, and by sharing this news of our history and accomplishments, a substantial impact could be made on others who also reside in small communities that at times may go unnoticed.
Down With X (Documentary)
Produced by Fernando Franco | Directed by Meghan Shea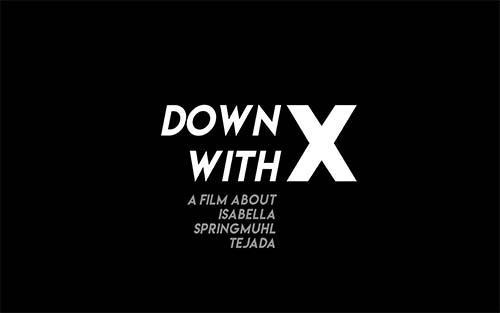 An emerging Guatemalan fashion designer's journey to become the first artist with Down Syndrome to lead a global clothing brand.
Enigma of Aydin (Working Title) (Documentary)
Produced and Directed by Tara Aghdashloo
Filmmaker Tara Aghdashloo's intimate portrait of her elusive father, the famed and controversial Iranian artist, Aydin Aghdashloo. What begins as a journey inside the mind of a resilient modern genius and a meditation on the creative pursuit, unravels into an honest portrayal of identity, family, love, and legacy.
Aydin Aghdashloo, the maestro of Iranian modern art, has been a father to millions. Captured this time though his daughter's lens, she examines the father that he is to her, and the man behind it all. An artistic family shaped by change and upheavals, the film takes us to Iran, Azerbaijan, Canada, and London.
Eyes Upon Waking (Feature)
Produced by Jennifer Scott | Directed by Tim Zwica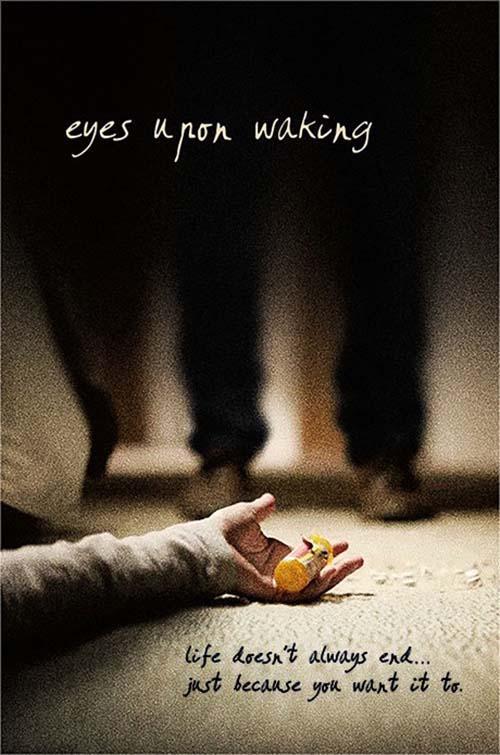 Logline: A troubled woman must come to terms with her suicide attempts while spending several days in a psychiatric facility.
Synopsis: Taren Foley survives her second suicide attempt within a week, and is sent from the ER to a psychiatric facility for three days of observation and analysis. Quickly realizing she has no intention of taking her life in the future, Taren alienates herself from the patients and staff, biding her time until she can be released. When circumstances force her to remain locked up all weekend, a compassionate Taren makes an effort to help her fellow patients with their issues, unaware she still neglects her own.
Grabbing Back (Documentary)
Produced by Pamela French, Wendy Missan and Shareen Anderson | Directed by Pamela French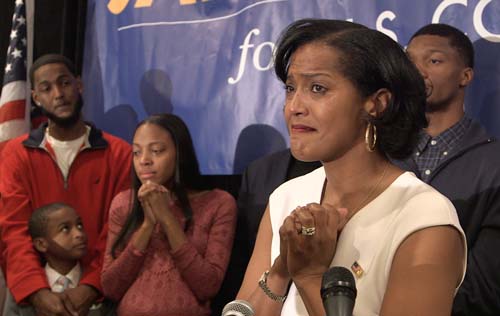 Grabbing Back is a film about African American women breaking barriers to run for Congress and change the course of our country.
How To Power A City: stories from the front lines of the clean energy revolution (Documentary)
Produced and Directed by Melanie La Rosa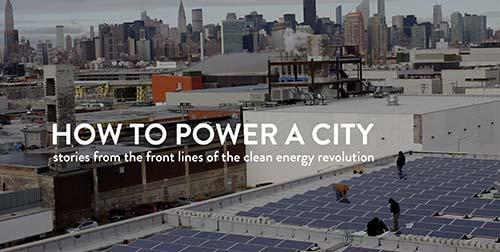 Dozens of people, from all walks of life, are each on an individual quest to power their city, home, or business with clean, renewable energy. In a series of vignettes, "How To Power A City" explores the front lines of the clean energy revolution as these citizens, fed up with government bureaucracies and intransigent fossil fuel providers, take power themselves.
Filmed in Atlantic City, Detroit/Highland Park, Las Vegas, New York City, several towns in Puerto Rico, and Vermont.
In Summer (Feature)
Produced by Shawn Nabors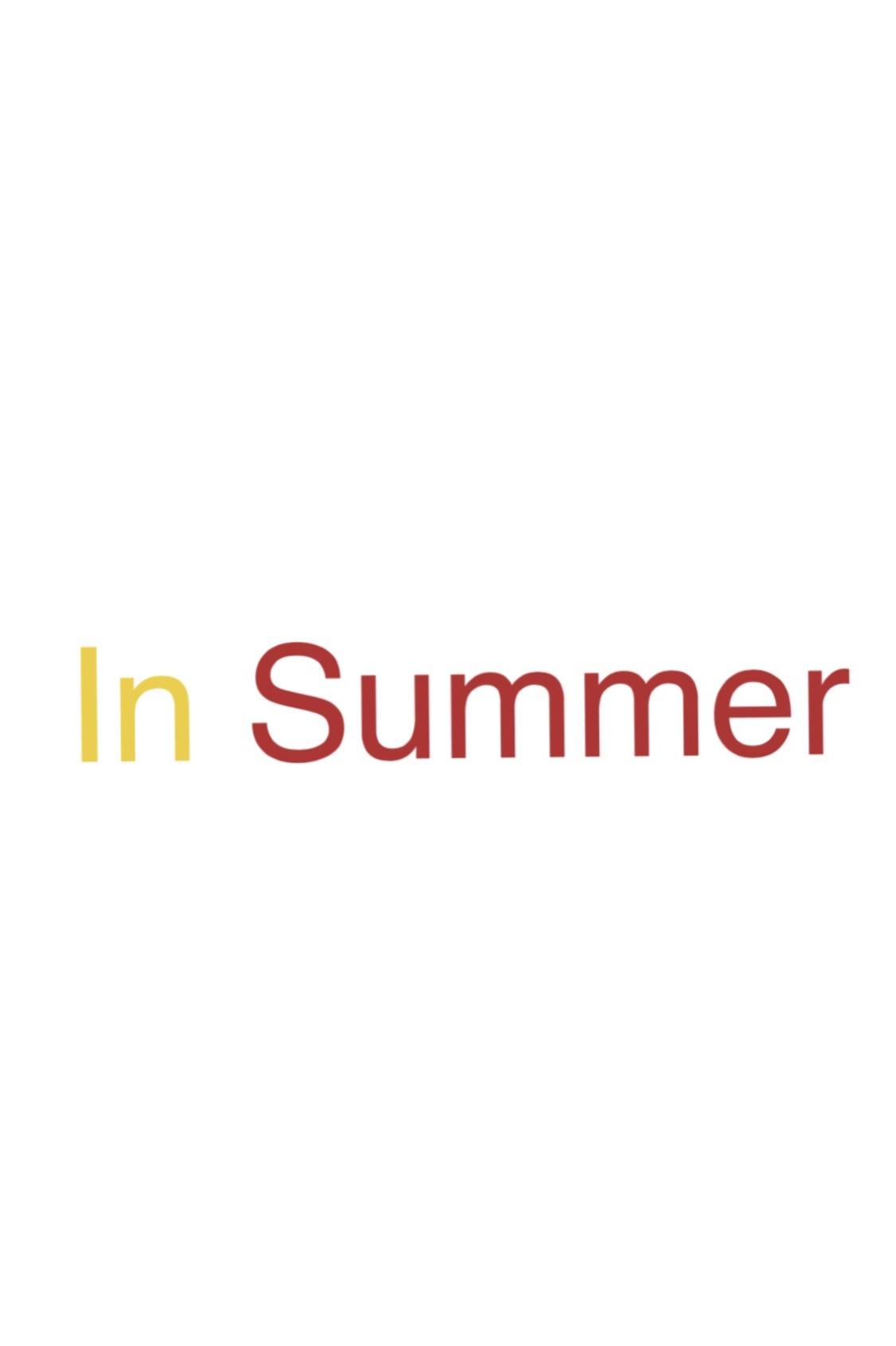 Opposites attract when Malcolm and Sylvester, two young black men from different walks of life, meet and fall in love during one hot summer in Harlem.
Invented Before You Were Born (Documentary)
Produced and Directed by Jonathan Knight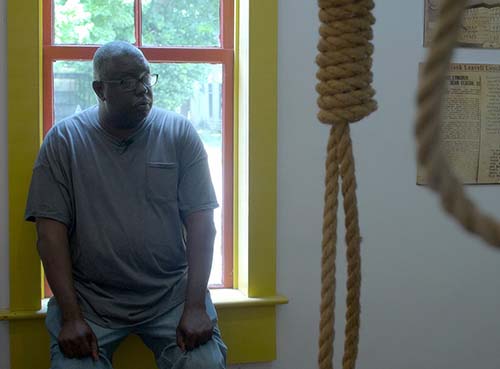 A white man faces his family history of slavery straight on and is amazed to meet a rural black community descended from that same history. Nearly two centuries ago, decades before the Civil War, sixty-five slaves were freed by the will of Major Richard Bibb in Russellville, Kentucky. They inherited land, tools, houses and money – everything they needed to establish themselves as free Blacks in America. A unique and remarkable lost chapter in American history is revealed that has the potential to revitalize this community and change his life forever. Can they come together to untangle a lost story that challenges our perceptions of life for African Americans after slavery?
Leaves Awaken (Web/TV Series)
Produced by Darrell Hillaire and Beth Pielert | Directed by Beth Pielert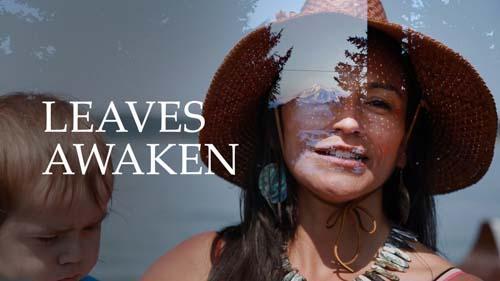 Naya, an introverted podcaster returns to her ancestral Rez determined to solve the mystery surrounding her mother's disappearance. There, she discovers an unlikely ally deep in a cedar forest.
Mijo (Short)
Produced by Johnny Baca & Paige Herschell | Directed by Johnny Baca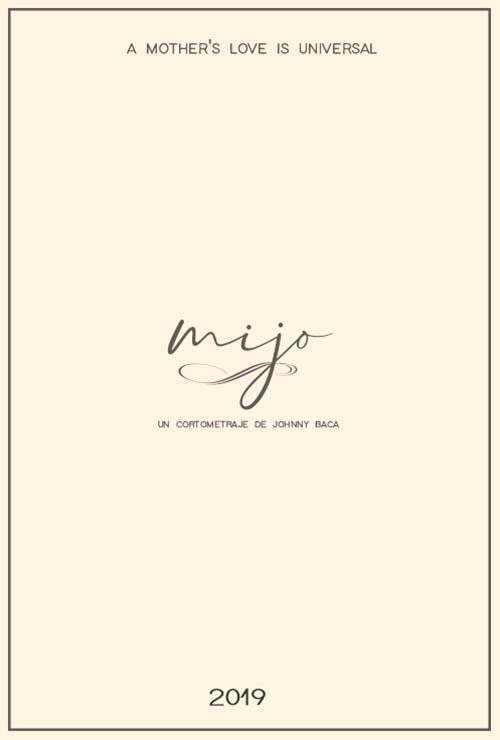 MIJO is a bilingual short film that explores the unconditional love between a mother and child through the drama that unfolds during an unlawful traffic stop along the US/Mexico border.
We see the universal theme of a mother's love play out as our mother, Carmen, knowing she's done nothing wrong, tries to reason with the officer. However, Carmen is a DACA recipient, and her uncertainty about where she stands legally, since DACA's repeal, sends this volatile situation spiralling out of control. Harsh realities, like the possibility of deportation or the horrific trauma of family separation, suddenly collide with Carmen's world in this politically polarizing & defining issue of our times.
Non Western (Documentary)
Produced and Directed by Laura Plancarte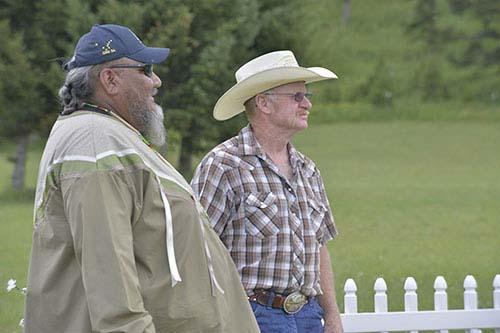 American icons lost in a modern world: Two interracial couples fight to keep their traditions, whilst they question gender roles in their patriarchal communities.
NON WESTERN follows two Montanan couples leading up to their respective weddings portraying what middle class Americans face in a polarized US, but for the first time in History we see Cowboys and Indians fighting in the same corner. Both Thaddeus and Russ struggle with what it's the meaning of masculinity due to their patriarchal upbringing, whilst both Nanci and Jackie reassess what it means to be a woman in a relationship, having shared experiences of domestic violence. An intimate portrait of friendship and human behaviour.
Our Islam (Documentary)
Produced and Directed by Sophie Schrago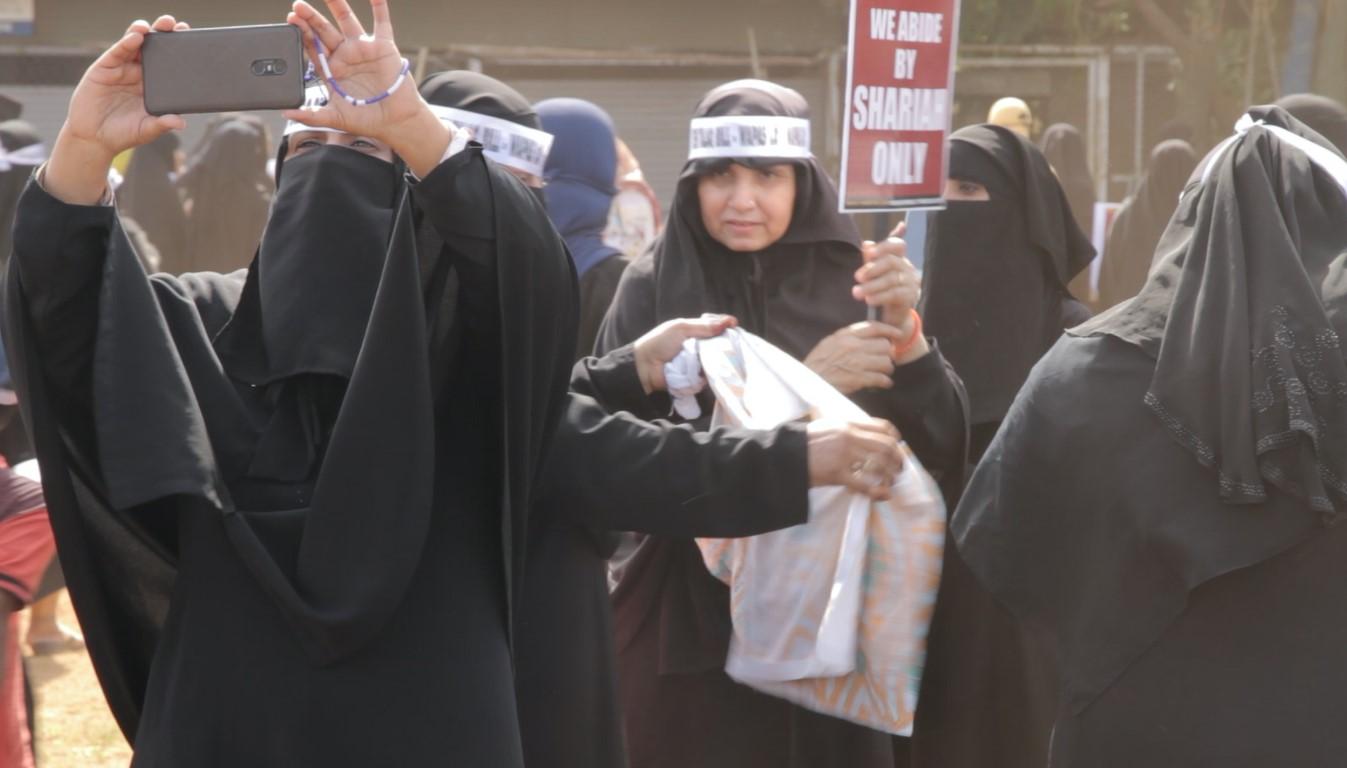 In creating a series of Women's Sharia courts in India, an unlikely duo sparks a discreet revolution within their religion and community.
Fed-up with the traditional Muslim all-male councils whose interpretations of Sharia law have blatantly discriminated against women, Noorjehan and Khatoon decided to train themselves to become Islamic judges and to officially launch their own courts to help women fight difficult cases, despite pressure from family and their community to remain silent. With passion and determination, this feisty duo empowers the next generation of young Muslim women to make change and reclaim their rights and religion from conservative forces, one court case at a time.
Peridot (Feature)
Produced by Lisa Hall | Directed by Robert Murphy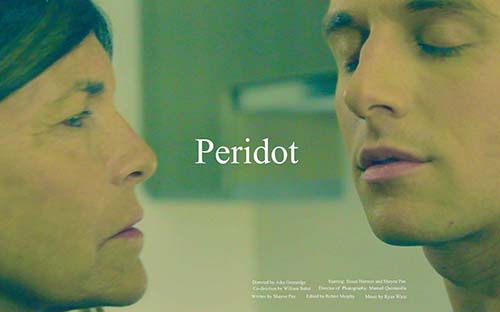 Peridot follows an unconventional protagonist. Martha is an elderly, recently widowed woman, who finds herself taking a subway one night. She is a successful author who is facing writer's block. She has a chance encounter with Gabriel, a young male prostitute during Christmas eve on the subway (a transportation system she is brand new to). Gabriel has an uncanny resemblance to her deceased child. She strikes up a conversation, and eventually offers to pay him just to be her friend for the night. An unlikely friendship ensues. Both learn the value of caring and being cared for and show us love can take many forms.
Priorities (Feature)
Produced and Directed by Felton Young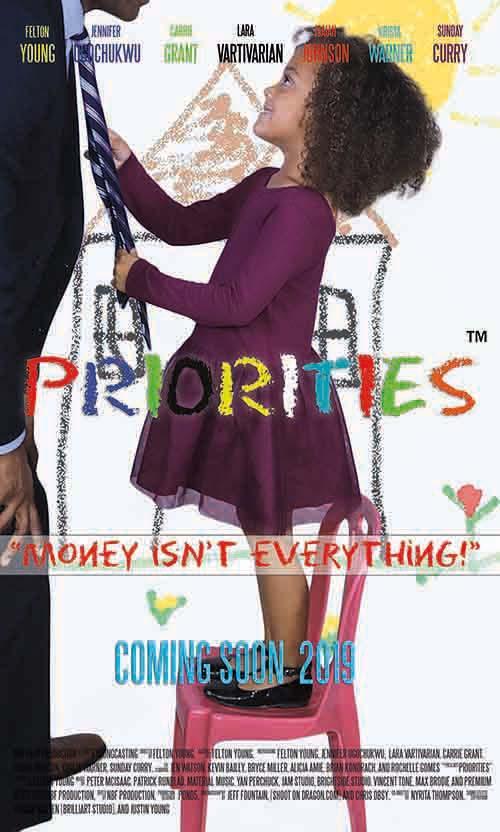 Follow the lives of four adults who struggle as single parents to care for their children. With no support from the other parents, this inevitably leads them too desperate measures.
Monica Sosa is unable properly care for her son and files child support on her husband.
Michelle Johnson has to painfully explain to her daughter, why her father is not returning back home.
Tameka Williams, a single mother living in government housing, financially struggles to feed her child.
David Lee a single father does the unthinkable, as he begins a long journey to get his daughter back into his life.
Their children and the Attorney General's Office – Child Support Division is now their PRIORITIES.
Running for the Revolution (Documentary)
Produced and Directed by Mark Craig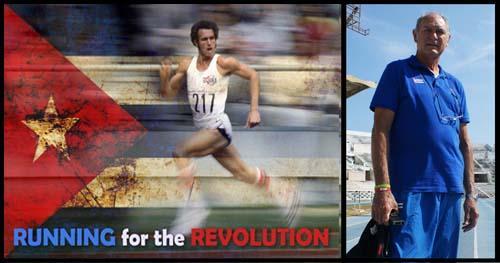 Running for the Revolution is the story of Cuba's greatest Olympic athlete Alberto Juantorena.
Filmed over the last 3 years against a backdrop of ongoing change, Juantorena shares his remarkable personal journey through a cauldron of sport and politics, and offers some fresh insight into his unique country and its tumultuous relationship with America. Along the way he is reunited with former US Olympic rival Fred Newhouse, and the two men reflect on their great 400m duel as well as the differences between their respective countries.
Segregation and Determination: Veterans of Washington-Escobedo Community (Documentary)
Produced by Tamara McDaniel | Directed by Bruce Nelson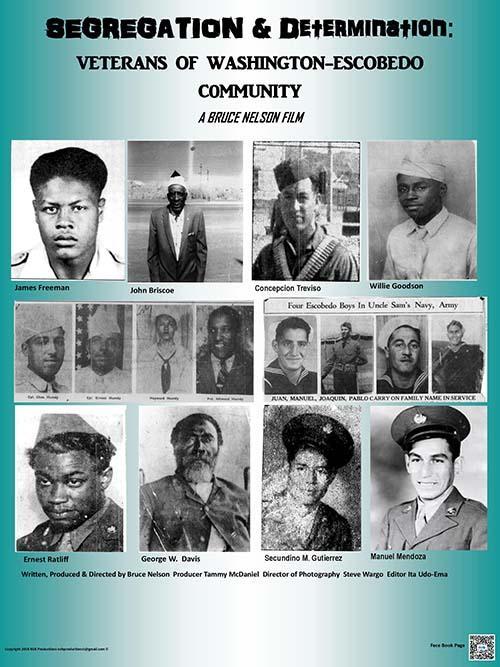 These men fought three overwhelming battles; racism and discrimination in America, racism and discrimination in the arm services and the enemy combatants during the three wars and yet they fought bravely, heroically, unselfishly and some made the ultimately sacrifice to ensure a better America for all Americans. This is fraction of their story.
Shedding (Feature)
Produced by Erin Brown Thomas | Directed by Jake Thomas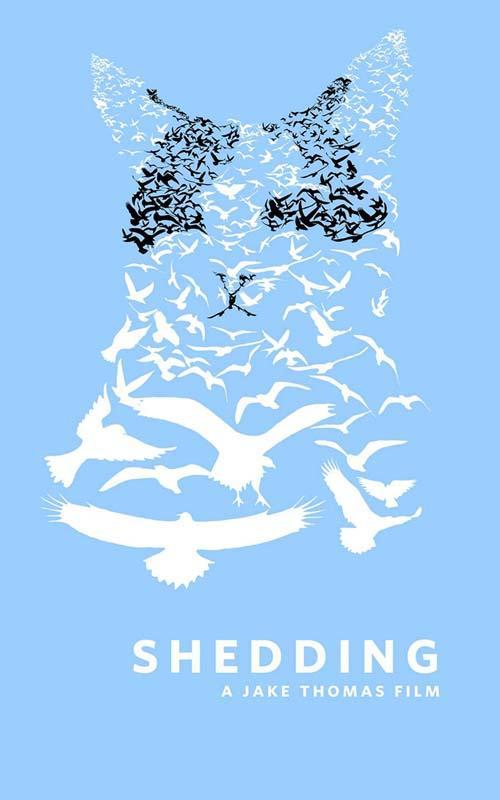 "Shedding" is a seminal fantasy film about transformation, loss, and renewal, told through the eyes of a domestic animal and assembled by its filmmakers by combining archival and narrative footage.
In the story, a bored house cat who longs to explore the outside world finds his opportunity when he mysteriously transforms into a human being and escapes from his home. After befriending a grieving mother whose son he resembles, the cat helps both her and her daughter find peace.
The film explores the longing felt by all living creatures, and the healing effect that animals provide simply by their presence.
Signs of Aging (Short)
Produced by Penny Middleton | Directed by Tara Gadomski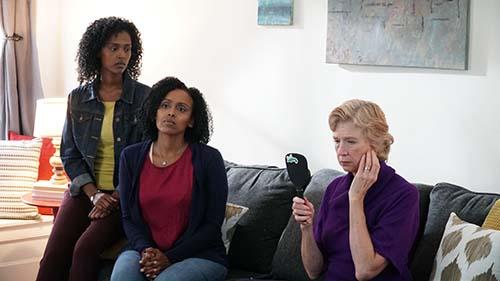 A mysterious young woman tries to stop a pushy skin-cream salesperson from shaming of group of women into buying "anti-aging" potions. But how can the young woman convince the others that their faces are beautiful, when they can't even hear her?
Stories We Tell Ourselves (Feature)
Produced by Alexandra Siladi | Directed by Matthew Yeager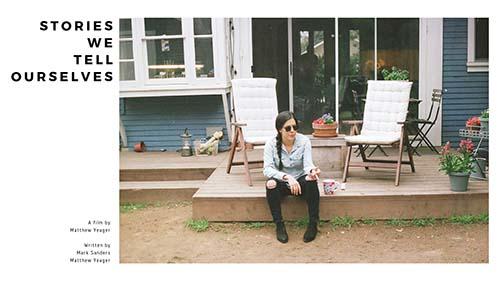 A young woman leaving home to start her own life crashes a
bittersweet reunion of seven longtime friends.
Shown in an unhurried, impressionistic fashion, Stories We Tell Ourselves is a study of eight diverse individuals: one who is just beginning to forge her own adult identity, and seven others, longtime friends who were once inseparable but have drifted apart for reasons ranging from the mundane to the tragic. None of these eight people are perfect, but their lives are shown to us with honesty and compassion.
The Disease Detective Looks at Sarcoidosis (Documentary)
Produced and Directed by Laura P. Valtorta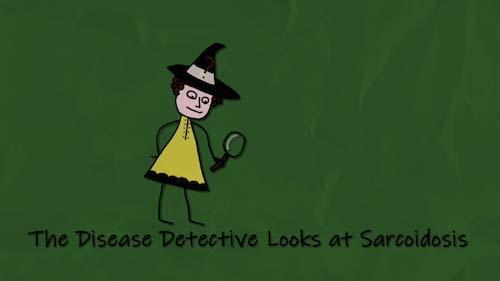 Diseases can define lives. "The Disease Detective Looks at Sarcoidosis" is the first in a three-part series on mysterious diseases that affect Americans. Directed by Laura P. Valtorta
The Grieving Circle (Short)
Produced and Directed by Lydia Matata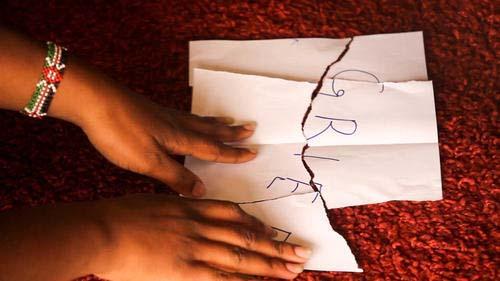 The Grieving Circle is a short documentary which follows two Kenyan women, Vivian Gaiko and Joyce Wachira, who are working to support other women who like them, have lost a child through infant or pregnancy loss, while raising awareness on the dangers of ignoring their grief.
The Memory of Oblivion (Documentary)
Produced by Paola Herrera & Gabriel Nagore | Directed by Adrian Arce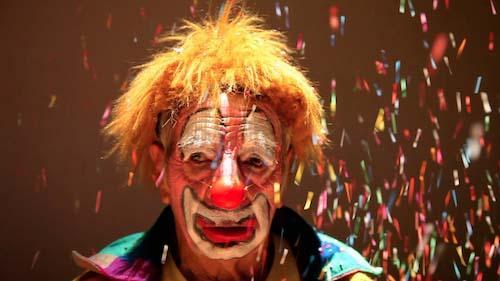 As he waits for opportunities to work as a clown at children's parties, Francisco González, "Clavitos", a homeless man of eighty-four, struggles to survive on the streets of Mexico City. The harsh reality gets in the way of his longings, forcing him to run errands for tips while he seeks for a rooftop terrace room to be protected from the weather.
"Clavitos" guides us in a journey toward his past: his story of migration and his golden years as a clown. We dive into the past of an old man to better understand his complex present.
After 4 years on the streets, his quest for a room has been unsuccessful. A casual encounter changes his uncertain destiny. New challenges appear on the horizon.
The Molok (Short)
Produced by Xander Chauncey | Directed by Sam T. Wilson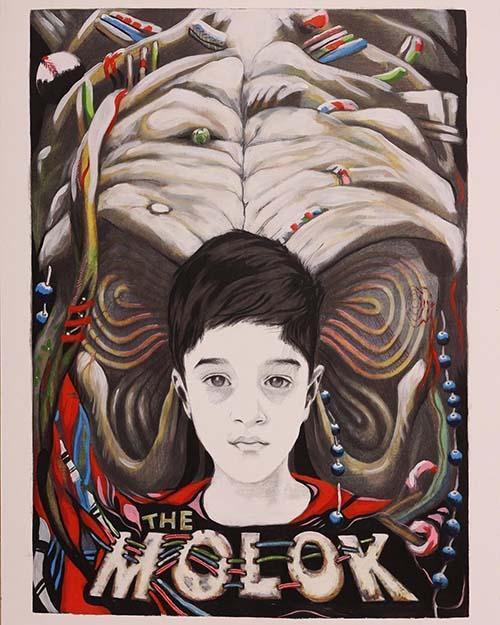 10-year-old Micah struggles to cope with the steep decline of his community. His once thriving and proud Puerto Rican family has been ravaged by tragedy, illness and the acidic decay of gentrification; the deck has been stacked against him. While fleeing the news of his mother's worsening health, Micah finds his way into the condemned remains of the fire that claimed his father. There, he discovers an ancient and mysterious creature collecting and drawing strength from lost, cherished objects from the surrounding population. Micah boldly challenges the monster, hoping to halt the rapid dissolution of his world. But, The Molok is old and clever and has plans of his own for Micah…
The New Extinction (wt) (Documentary)
Produced by Jessica Knap | Directed by Kyle Arpke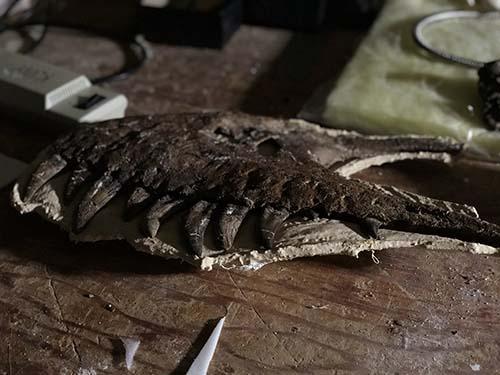 The commercial sale of dinosaur fossils is a deep -seated issue that paleontologists have debated for decades. For academic paleontologists each fossil unravels new information about the past. For commercial collectors the fossils are prehistoric gold. The New Extinction covers the topic from all sides of the issue, while posing a question for the viewing public: will we value our planet's historical resources as a means to live or a means to understand our place in the annals of time?
Our crew follows paleontologists in museum collection labs, home offices, classrooms, and into the beautiful prairies and rock formations of the American West… to capture the lifestyle of these bone diggers.
The Spotted Sphinx (Documentary)
Produced and Directed by Barry Boyle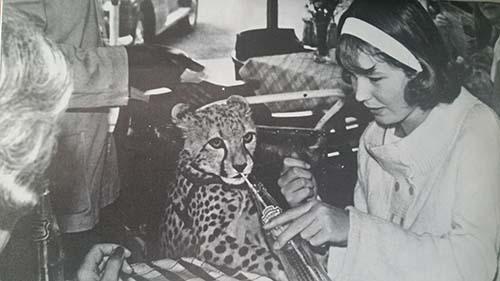 Cheetahs chirp like birds, pant like dogs and purr like cats. Apart from being the fastest and most successful predator, the Cheetah is the the oldest cat on the planet and it is actually half cat and half dog with an impossible genetic structure.
This feature length documentary will answer these questions and explore the spiritual and metaphysical nature of this mysterious yet utterly charismatic creature through contemporary interviews with cheetah conservationists and The famous Joy Adamson's experiences with her beloved Cheetah Pippa.
Trumphobia: what both sides fear (Documentary)
Directed by Carolina Sosa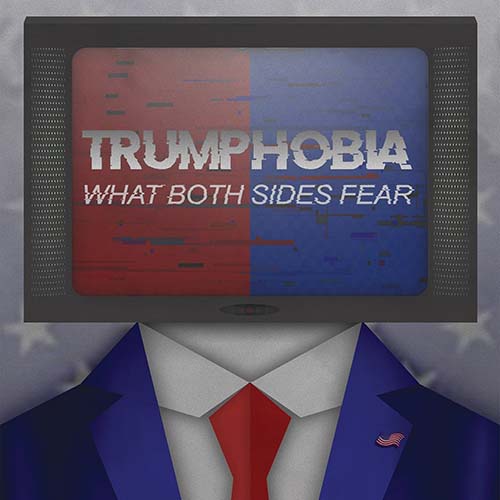 Donald Trump's fervent supporters and scared opponents were influenced by Trump's rhetoric and the media's interpretation, increasing a dangerous political division. Now, It's time for them to stop and listen to one another or push harder until they crash democracy as we know it.
What Women Ate (Web/TV Series)
Produced by Megan Giller | Directed by Katherine Knowles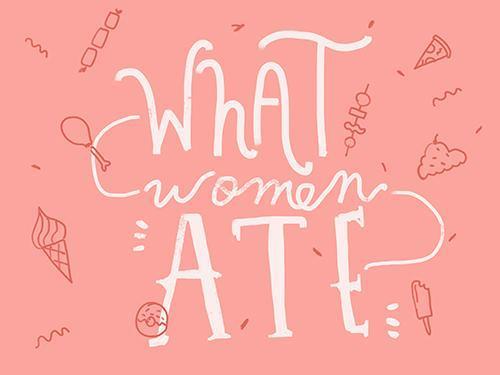 Hilarious, informative, and subversive, WHAT WOMEN ATE is a new digital show hosted by Megan Giller, a food writer and history nerd, who looks at history from the perspective of the kitchen and the people who have always made meals happen: women. Along with a female comedian guest, Megan invites viewers into her modern-day kitchen, where the audience sees the comedic duo rewrite culinary history through a feminist lens. It's Drunk History meets Comedians in Cars Getting Coffee — but with women!
When Bodies Talk (Documentary)
Produced by Florencia Kot Hansen | Directed by Hernán Vilchez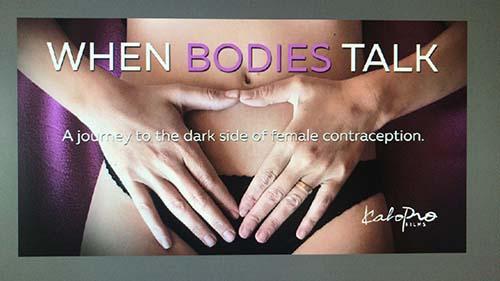 After months of a spiraling set of physical and emotional symptoms, Florencia, a happily married Argentine mother of two, discovers that the source of her ailments is the contraceptive method recommended by her obstetrician: the non-hormonal IUD.
This becomes the first step of a challenging odyssey that unravels a controversial global reality around female contraception.
Why Was I Born (Documentary)
Produced by Katherine E Dixon | Directed by Jason Howard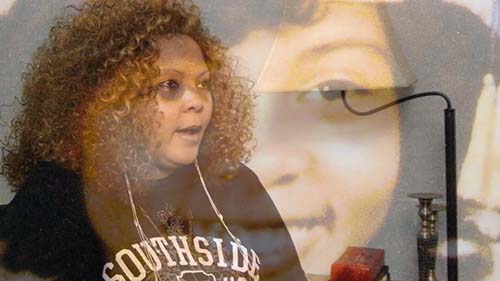 Introducing:
Why Was I Born
Imaginative Insight
Storytelling is a powerful tool that I use to harness your ideas, and display them as unique visual representations. I work with my clients to carefully craft their message and shape audience perception. Browse my site to learn more!
Yogma (Web/TV Series)
Produced by by Karla Huffman | Directed by Demetrius Barry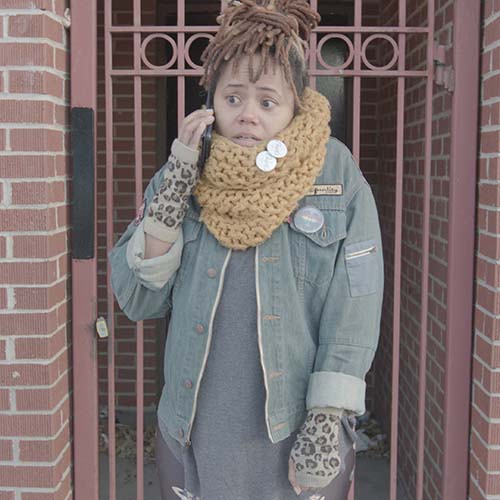 Karla, is a young smart yoga instructor with dreams of becoming a celebrity in the culture. Her starry eyes and optimism are met with conflict, confusion, and trouble in her rise to the top. She and her best friend Pasqual devise a plan for becoming the hottest thing on the yoga scene when they learn that traditional studios just won't support rising stars who don't "stay in their place. Sheila and Hillary are old school teachers who make it a point to see that the girls stay in their place.