Hot Films in the Making
Hot Films in the Making are films that we highly support. They have excellent concepts and brilliant filmmakers, they should be in our finals in the future.
Summer Grant 2018 Hot Films in the Making
At the Same Time (Other)
Produced and Directed by Lauren Veen and
From the outside, José looks like many other 60-something goateed Mexican-American men in San Francisco. But José (a.k.a. Angel) secretly identifies as female and has since childhood. After learning that two of her sisters have cancer, Angel is forced to face her own mortality and the question she's avoided all her life: Stay in the closet and remain loyal to her family, religious beliefs, and acting career (playing men) or come out as transgender and live her life authentically?
Amen (Short)
Produced by Kristen McCullough and Stephanie A. Hancock | Directed by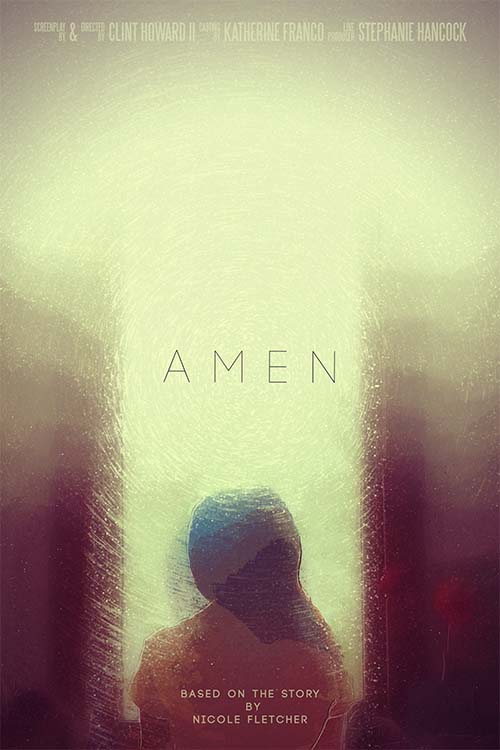 Amen is a dramatic short film about a young girl named Louise who is unable to continue to take the pressure of not knowing if the ill-fated one night stand will have lasting results, she cannot go a second
longer without knowing whether she is pregnant or not. Compounded by the fact that she is in her parent's house on Easter Sunday, Louise comes face to face with her own immaturity and the kind of person she wants to be.
This film takes place almost entirely in one room creating a claustrophobic feeling to the situation. At its essence, it is a coming of age story. Louise experiences a moment of complete messy honesty. And that is a story worth telling.
Breaking The Mold (Documentary)
Produced by Monte Gast | Directed by

Come with me on a journey from Los Angeles to Alaska as I meet a diverse group of female adventure seekers. Let's learn how each woman overcomes stereotypes and boundaries in pursuit of her sport. Discover with me what it's like to be on the road in today's America as a woman of color.
Code Blue – Water Security Conflicts and Solutions, Maine (Web/TV Series)
Produced by | Directed by Ramona du Houx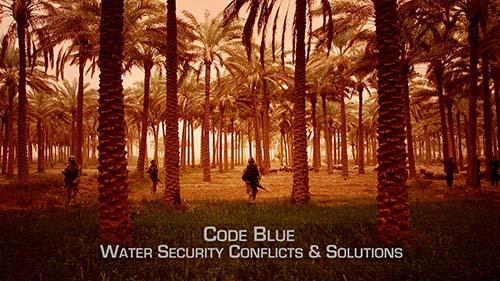 We are committed to protecting our planet and resources. As the world heats up with climate change, the increasing lack of fresh water is causing conflicts around the globe that are affecting our energy and food supply. But there are inspiring stories — real solutions already making a difference.
In Maine offshore floating wind turbines are being developed that can withstand gale force 5 winds, grow a million dollars of muscles, and create enough clean energy to power the east coast.
Our mission is to film short videos and a documentary on water security as it relates to water, food and energy. By creating empathy through storytelling, we aim to inspire community action.
Dakota Territory (Feature)
Directed by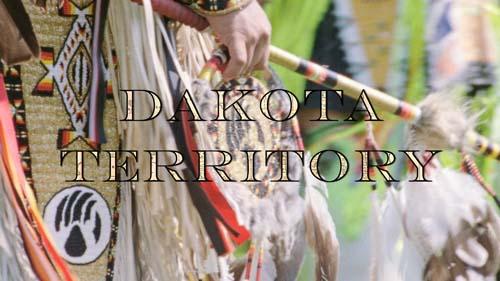 The Dakotas were named after the Sioux word for friends or allies…
Set in present day Western North Dakota where the oil boom is a backdrop to the stories of a white rancher, Adam Carver, who is slowly losing his family business as he takes care of his ailing father and of an indigenous social worker, Diane Fox, who's creating a database for missing and murdered indigenous women to combat the erasure of her culture.
Their stories converge into one about how we establish boundaries (figuratively and literally) between our land, our communities and our legacies.
God Ego Who's Speaking? (Documentary)
Produced and Directed by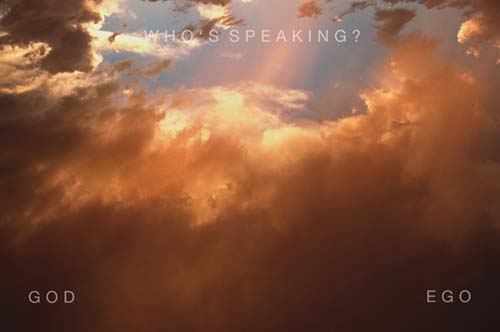 Priests, Cardinals, Rabbis, Shamans, Imams, Buddhists, indigenous leaders, and other major world religious leaders answer the question: How do we discern between the voice of our own minds, our ego, and the voice of the Divine?
After 9.11, I learned there were 54 wars being fought in the name of God. When Joan of Arc heard "Save France" was it the word of God or delusion? When George Bush sent soldiers into Iraq was it his "Divine Father" (as he said) who sent him to war, or was it greed and arrogance?
When we are moved to act, when we have an idea that compels us, when we speak – are we being led by Divine Wisdom and guidance or by our egos? Do we even ask the discernment?
I believe in you, Salomé (Feature)
Produced by Sarah Gamazo | Directed by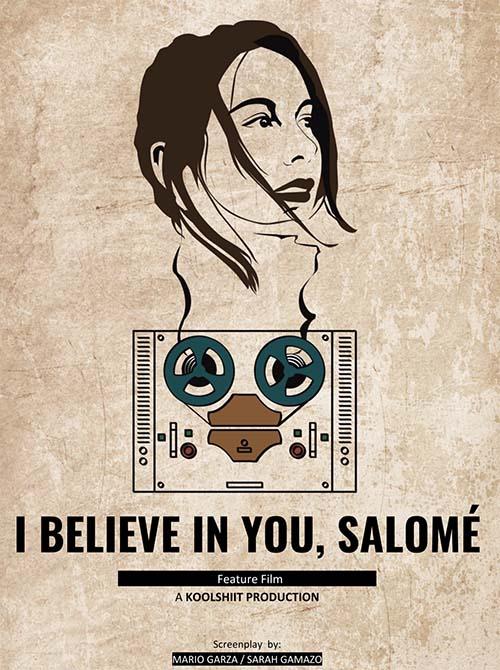 A radio host must go on a quest to find the elusive singer who holds the key to his entire future.
Light in Dark Places (Short)
Produced by and Valeria Lopez | Directed by Lagueria Davis

A mother makes a shocking discovery when she's left to pack up her daughter's house after a tragic car accident.
Queen of the Road (Documentary)
Produced and Directed by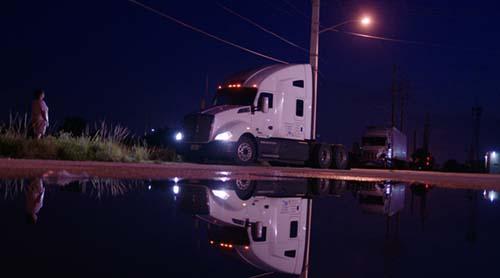 Queen of the Road is about the world of women truck drivers and how they are radically reshaping what it means to be a trucker. Fighting for equality and personal safety in an industry often hostile to their presence, straight, gay, cis and trans women are creating communities that defy the dominant white male trucker paradigm. Queen of the Road follows four women truckers as they negotiate discrimination, harassment, and the everyday challenges of being a truck driver; it celebrates the spirit of their struggle as they claim the freedom traditionally associated with life on the road—to be who they want to be and live the lives they want to live.
Second Acts (Short)
Produced by and Kerry Mondragon | Directed by Anya Adams
In spite of prejudices impressed on them growing up, Lee (70s, Caucasian) and Ben (70s, African American) strike up a charming love affair over the course of an evening to discover love conquers all.
Send Me Home (Documentary)
Produced by and Roger Moran | Directed by Cassandra Evanisko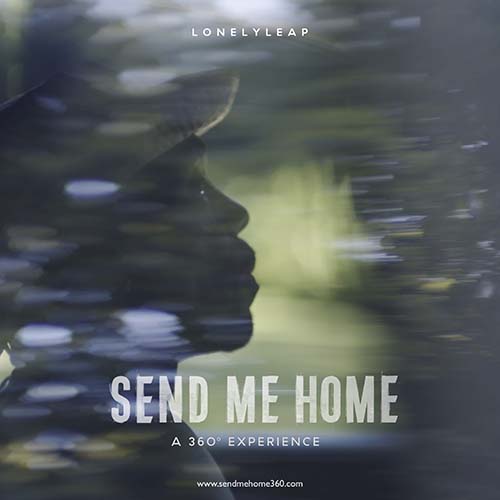 Send Me Home is a 360 portrait of Rickey Jackson, one of the longest-serving exonerees is U.S. history, in his surreal, new life post-prison.
The New Extinction (wt) (Documentary)
Produced by | Directed by Kyle Arpke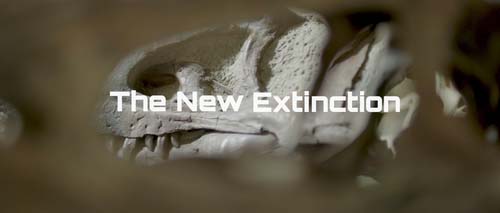 The commercial sale of dinosaur fossils is a deep seeded issue that paleontologists have debated for decades. For academic paleontologists each fossil unravels new information about the past. For commercial collectors the fossils are prehistoric gold. THE NEW EXTINCTION covers the topic from all sides of the issue, while posing a question for the viewing public: Will we value our planet's historical resources as a means to live or a means to understand our place in the annals of time?
From beautiful prairies and rock formations of the American West to collections labs, our crew follows paleontologists and the specimens they collect in order to understand how everything is connected.
The Unimaginable Journey Of Peter Ertel (Documentary)
Produced by and Joseph Cahn | Directed by Joseph Cahn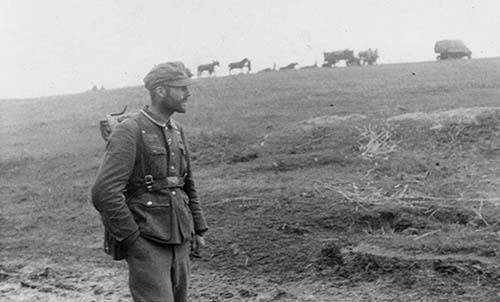 An introverted music student is drafted into Hitler's army and becomes an unlikely Platoon Leader during World War II. He survives both the Eastern Front and the Battle of Normandy, and ends up being recruited by his American captors to be a U.S. Government agent in postwar Germany. He eventually immigrates to America where he forges a 25-year career working for a small company owned by Orthodox Jews. Peter Ertel, 95 at the time of filming, tells his own story.
Transmission-Roots to Branches (Documentary)
Produced by | Directed by Khadifa Wong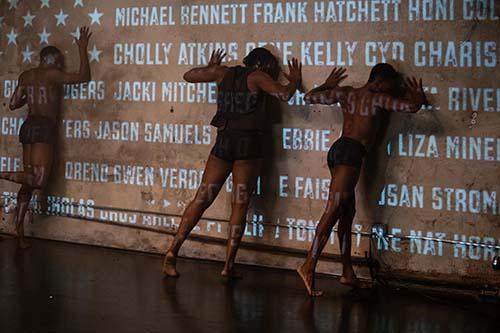 Transmission- Roots to Branches is a feature length documentary about the history, lineage and future progressions of jazz dance.
Our aim is to create an understanding and awareness of where this extraordinary and complex art form came from, and
therefore give Jazz Dance the platform it deserves by showing it's history, diversity and potential and how it is evolving.
So far we have filmed in London, New York, Chicago, Charlotte, Providence, Greensboro and Los Angeles.
Our stellar cast of award winning dancers, choreographers, directors and scholars include ; Chita Rivera, Graciela Daniele, Susan Stroman, Mandy Moore, Al Blackstone, Joshua Bergasse, Andy Blankenbuehler and many more.
Troubled Water (Documentary)
Produced and Directed by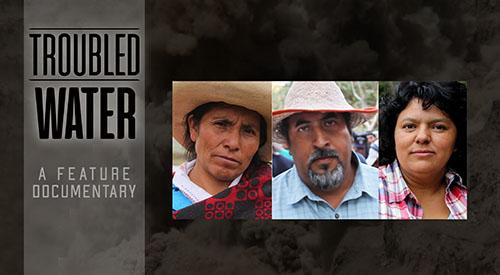 The feature documentary "Troubled Water" weaves together a trio of stories of true heroism, each with the potential to inspire other ordinary citizens across the world. Máxima Acuna refuses to sell her farm to a mining operation, protecting the sacred lake on her land atop a 12,500′ mountain in Peru; Salvadoran farmer Francisco Piñeda pulls the curtain back on a cyanide-water poisoning mine, and despite the murders of four of his fellow activists, prevails in getting his government to ban all metallic mining; and in Honduras, Indigenous leader Berta Cáceres gives her life protecting her people's sacred river from a Chinese dam and a Honduran gold mining corporation.
Spring Grant 2018 Hot Films in the Making
After the Vote (Documentary)
Produced by Dawn Scibilia, Beth Lauren, and TC Rice | Directed by
After winning the vote, women emerged from their suffrage networks to run for office, gain footholds in political parties and advocate for progressive reforms. They left us a legacy of major societal change from Social Security and child welfare, to the minimum wage. AFTER THE VOTE looks at powerful behind the scenes political strategists Belle Moskowitz, Frances Perkins, Eleanor Roosevelt and reveals an important and overlooked transition point in American women's political history.
Coming Home (Documentary)
Produced by | Directed by Matia Karrell
Coming Home is a stirring celebration of America's first female military pilots, the Women Airforce Service Pilots (WASP). It is a living History, a tribute and exploration into the courage of these women. Taking place over Memorial Day Weekend at the National WASP WWII Museum at Avenger Field in Sweetwater, TX, Coming Home introduces the audience to eleven WASP who have made the journey from all over the country for this celebration.
Delight in the Mountain (Feature)
Produced by | Directed by Francisco C. Torres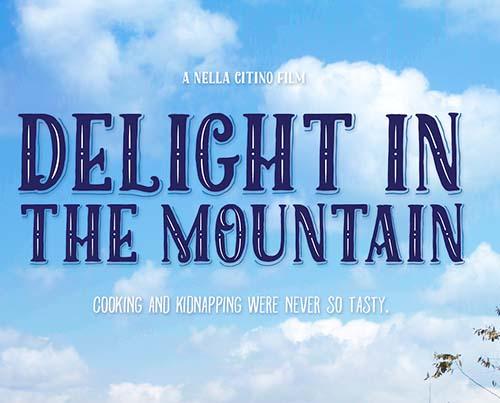 Delight in the Mountain is a comedy based on true events.
After spending most of her career as a lawyer defending the mob, Anna Maria decides to take a break after losing her last case. Trying to hide from the rough characters which have surrounded her, she moves in with her mom.
Eventually the mob tracks her down, kidnaps her mother, and demands that she argues one more case for them where Anna Maria needs to defend the son of the mafia boss.
The women navigate their lives through a host of illegal activities, the mob, a kidnapping, raising chickens and growing weed.
It's a cross between Thelma and Louise and the Godfather but funny.
Trailer: https://vimeo.com/265392350
Diwa (Short)
Produced by , Bru Muller, and Corey Cooper | Directed by Aina Dumlao and Bru Muller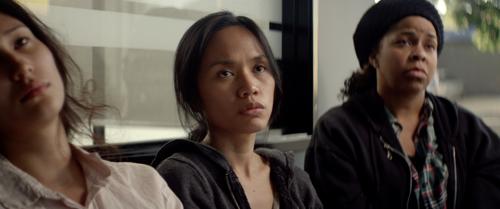 An unflinching look at the plight of immigrants victimized by violent crimes and the obstacles they face – told thru the eyes of one victim.
Forgotten Fields (Documentary)
Produced and Directed by and Jesse Soursourian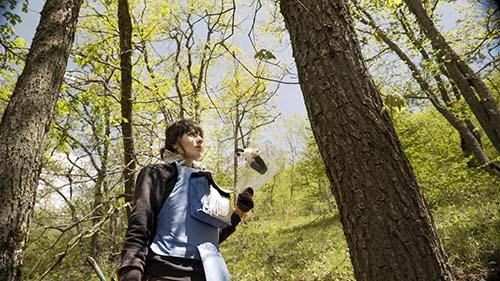 Fighting for the future of a country unrecognized by much of the world, a group of women spend their days in the minefields of Nagorno-Karabagh. They are clearing explosives left by a bloody war that began with the fall of the Soviet Union, and has continued to pour over the borders for 20 years.
Forgotten Fields follows three women – Varduhi, Varditer, and Lilit – who have chosen to take a job as a deminer. With them, we explore not only their dangerous work, but their lives as they wrestle with the pain of their pasts, their dreams for the future of their country, and the immense joy and bonds they share together, as a team.
Her Justice (provisional title) (Documentary)
Produced and Directed by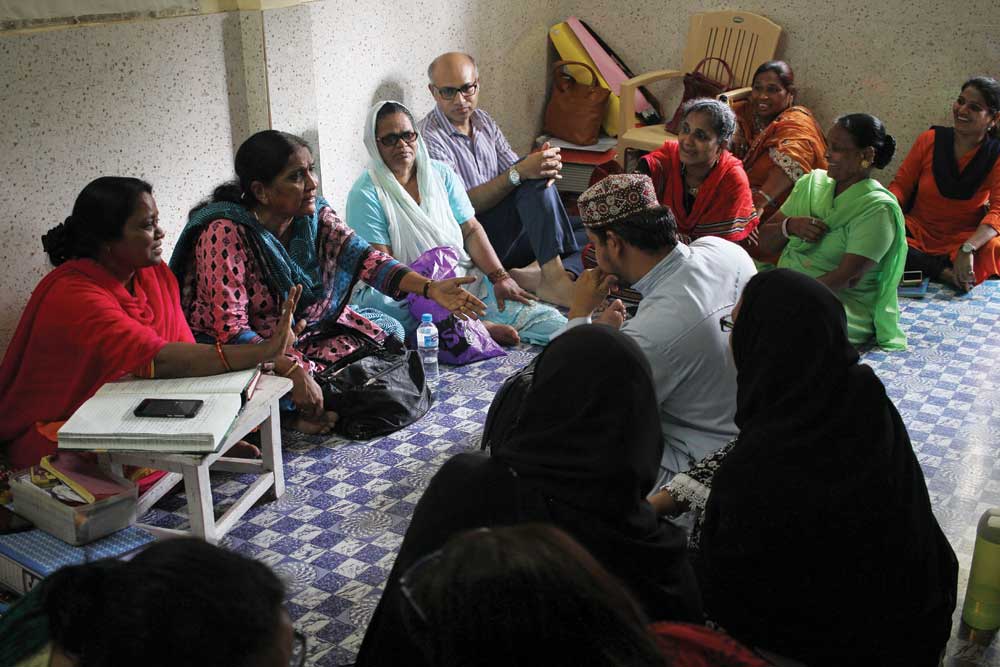 In creating a series of Women's Sharia courts in India, an unlikely duo sparks a discreet revolution within their religion and community.
Fed-up with the traditional Muslim all-male councils whose interpretations of Sharia law have blatantly discriminated against women, Noorjehan and Khatoon decided to train themselves to become Islamic judges and to officially launch their own courts to help women fight difficult cases, despite pressure from family and their community to remain silent. With passion and determination, this feisty duo empowers the next generation of young Muslim women to make change and reclaim their rights and religion from conservative forces, one court case at a time.
Kionte Storey – Athlete (Documentary)
Produced and Directed by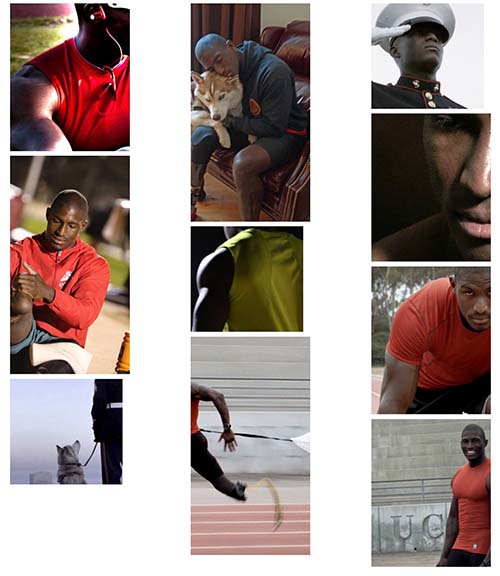 The true story of a young wounded Marine, his life's challenges and triumphs, and the documentary that will not give up!
Lady Buds (Documentary)
Produced and Directed by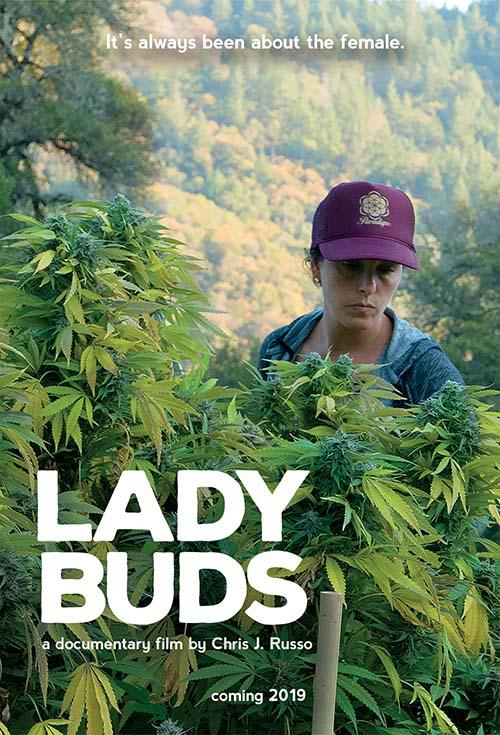 LADY BUDS follows six women as they transition from the illicit market to the regulated market in the California cannabis industry. Cannabis has a complicated history in the US, and the process of legalization brings some of America's oldest traumas to the forefront after years of neglect. From farmers to entrepreneurs to activists, these modern-day superheroes battle corporate interests and risk everything in order to fight for restorative justice, social equity and for the rights of small farmers who stood by the community during a time when it was unsafe to do so.
Lady Buds (Documentary)
Produced and Directed by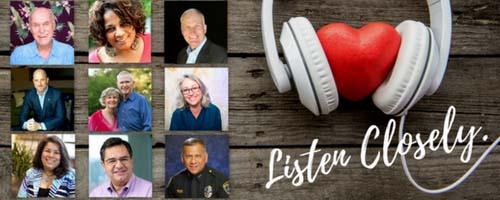 Listen Closely is a feature length documentary that examines why listening matters, why most of us don't do it as well as we think we do and why we desperately need to get better.
Motorcycle Man (Documentary)
Produced and Directed by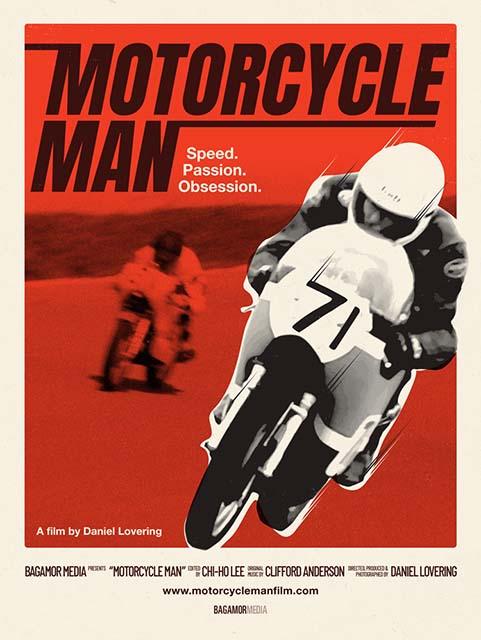 Motorcycle Man is a short documentary about a man who has pursued a single passion in life: motorcycle racing. Dave Roper has raced every year since 1972, competing on exotic vintage bikes at racetracks around the world and winning a reputation as a folk hero of the sport. As he enters his twilight years, Roper reflects on the unconventional path he has followed in life, the dangers he has faced and the choices he has made. Motorcycle Man celebrates the speed, sweat and thrill of motorcycle racing, while offering a meditation on craft, obsession and what it takes to pursue your dreams.
Ruth's (Short)
Produced by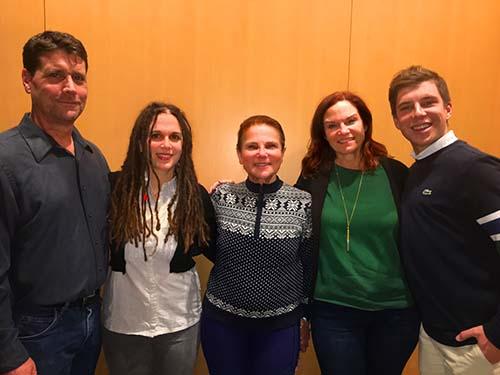 Ruth's follows a family's visit at the grandmother's house on the night of the Seder. Later that night the granddaughter, Lizzy, finds her grandma, Ruth, watching a news story about newfound facts of Anne Frank's death, and confronts her about something she'd suspected for years – her grandma is Anne Frank.
Stroke of Genius (Documentary)
Produced by | Directed by Liam Alexander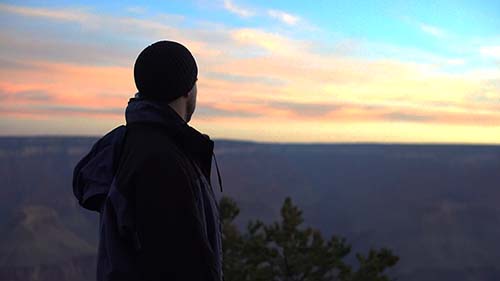 We capture unique stories from people who turned a traumatic event into a success by "not giving up" to inspire those who have lost hope. We find, create, and share stories of incredible people who have overcome life changing traumatic injury to now live a happy, healthy, and fulfilled life. Collection of stories triumph over adversities including stroke, cancer, blindness, deafness, amputee, cerebral palsy, brain aneurysm, heart transplant, severe burn, myasthenia gravis, brain tumor, Guillain-Barré syndrome, Muscular Dystrophy, etc.
#talkingGenius #ShareyourStrokeofGenius
Stronger Than Pretty (Feature)
Produced and Directed by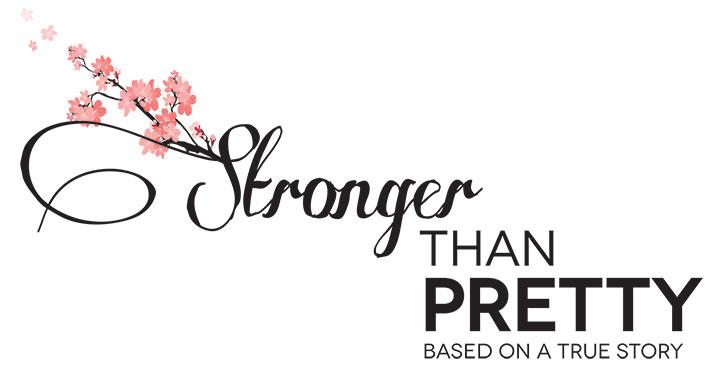 A young mother's "American Dream" turns into a living nightmare, until she finds the inner strength to listen to a voice she hadn't heard before: her own.
As an artist, I create projects that make a difference in the world and shed light on subject matters deserving of more attention from society and the filmmaking community. In particular, I am compelled to tell stories where women are the heroes who save themselves. Stronger Than Pretty is an empowering film about the journey of a woman finding her voice. Women often must fight for social and economic equality. This was my mother's reality and the inspiration of Stronger Than Pretty.
-Jaret Martino
Trauma Queens (Documentary)
Produced by | Directed by Renee Topper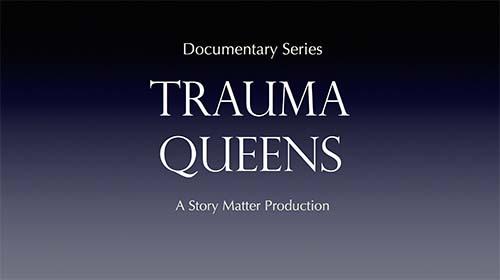 TRAUMA QUEENS is a documentary series that exposes a hidden epidemic that directly affects 80% of the population Each episode follows a woman on the front line who takes a trauma-ridden child into her care. Through revelations, lessons, and hardships we connect her story to the national issue and examine tools for prevention and management.
Trumphobia: What Both Sides Fear (Documentary)
Produced and Directed by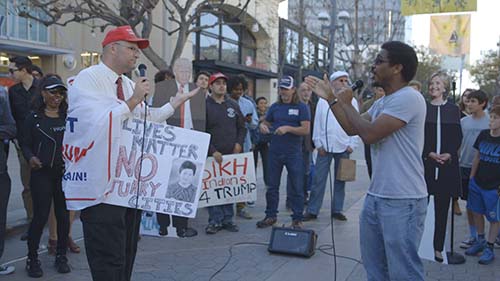 Trumphobia: what both sides fear is a feature documentary about the political division in the United States and how Donald J. Trump's rhetoric increased that division with the help of the mainstream media. On one side, he gave strength and safety to his supporters and, on the other side, he imposed fear and anger on his opponents, which led to major confrontations, protests, and counter-protests across the country. Trumphobia analyzes the reasons for the political division, provides a moving description of Trump's supporters along with the people who are most affected by Trump's policies, and proposes empathy and compassion for all as a possible solution to the turmoil.
When Porgy Came Home (Documentary)
Produced and Directed by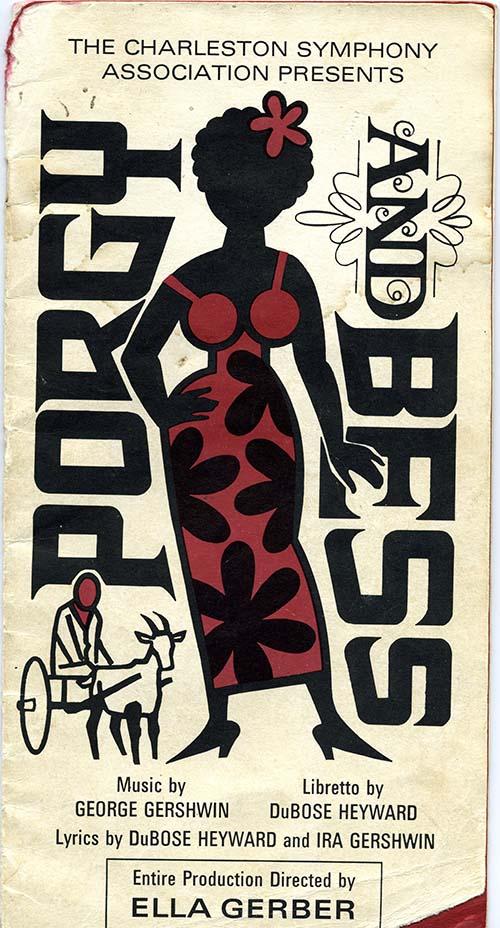 Since 1935, the opera "Porgy and Bess" has received national and worldwide acclaim yet it did not debut in Charleston, SC, the city of its birth, until 1970 due to racial tension. "When Porgy Came Home" tells the story of how a group of singers united their segregated city in the name of opera.
Women Behind the Wheel (Documentary)
Produced and Directed by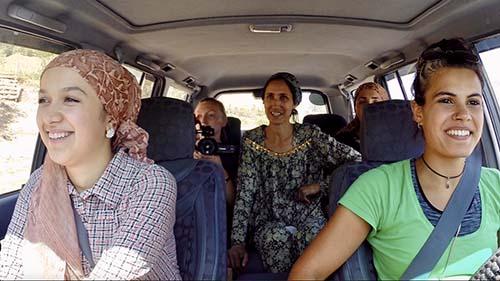 The Pamir Highway traverses national, ethnic and cultural borders, meandering its way through Uzbekistan, Tajikistan and Kyrgyzstan. This Summer, we – Catherine and Hannah – embarked on the 3000km drive along the Highway, investigating what life is like for women in this under-explored region.
Our decision to take on the challenging road-trip confronted gender stereotypes about driving. But it wasn't just us defying gender norms – women living in the Pamir mountains are some of the most isolated on our planet, surviving in altitudes of over 4000m. Our documentary uncovers their rarely-heard stories of resilience, determination and generosity.
Fall Grant 2017 Hot Films in the Making
¡Boza! (Documentary)
Produced and Directed by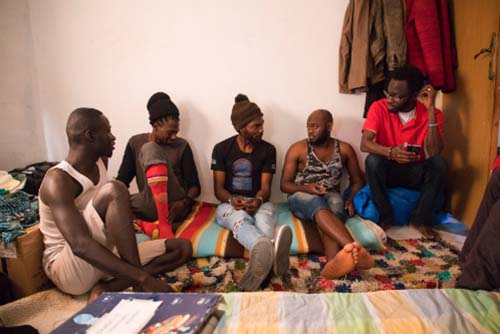 ¡Boza! is a feature length, character-driven documentary that follows the lives of three young sub-Saharan African immigrants who left home in their teens to embark on their years-long journey to Spain. Crossing the Sahara Desert by foot, spending months to years living in the migrant forest camps of Morocco, and finally making the dangerous crossing to the Spanish mainland or territories by land or sea, these three distinct immigration stories have one thing in common: their incredible optimism in the face of inconceivable adversity. Through parallel storytelling, the film compares these three inspiring stories of success to the hopes of a group of migrants living in the slums of Tangier.
Blue Collar Hustle (Web/TV Series)
Produced by | Directed by Alonge Hawes and Geoffrey Henderson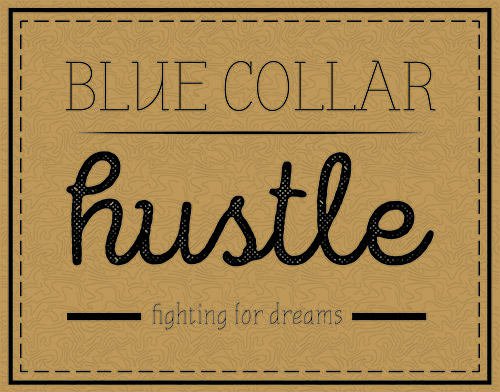 Four young men from Stone Mountain, Ga attempt to change their destinies utilizing music, art, and imagination. All while juggling families, careers, and the realities that come with existing as black men in modern society.
Boris: Portrait of an Artist as an Old Man (Documentary)
Produced and Directed by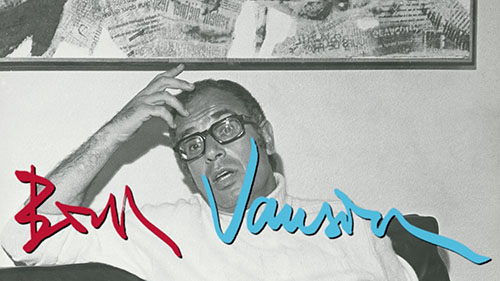 Swiss painter Boris Vansier reflects on his seventy-plus years of daily artistic practice in a series of interviews with his granddaughter, unseen interviewer and filmmaker, Natalie Vansier. His playful commentary raises broader questions about how we view artists and the fruits of their labours. What value do we assign a professional artist versus an amateur one? What is the importance of the cult 'originality' in art historical discourse? How tenable is the entrenched distinction between modern and contemporary art? And finally – who and what is an artist? Amidst vibrant flashes of his fifteen hundred paintings, Boris revives many outmoded ideas about art that still persist today.
BUTTERFLIES IN BERLIN – Diary of a Soul Split in Two (Short)
Produced by Antonio Luca Padovani | Directed by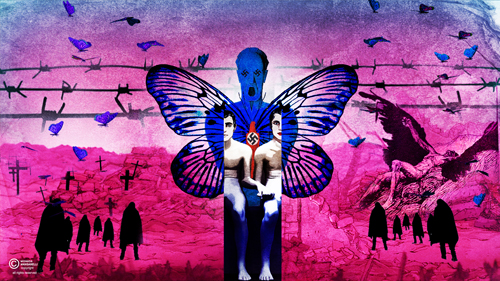 The life of a man narrated through 4 passages that represent his physical and spiritual transformation, as 4 are the Metamorphosis of the butterfly (egg, caterpillar, pupa and adult). Film is set in Berlin during the Weimar's Republic (1930's). Alex, a Jewish man feels like a girl trapped inside a men's body. He meets doctor Magnus Hirschfeld and finally he finds comfort to his soul in torment. Desperately confused in consultation with dott. Hirschfeld, one of the most eminent and controversial sexologists, "he" decided to become "she".But Hitler's rise is coming and nothing is like before, a current of discrimination and hatred towards the Jews and "deviant people" invaded Germany.
Clean! The Series (Web/TV Series)
Produced by | Directed by Jesse Petrick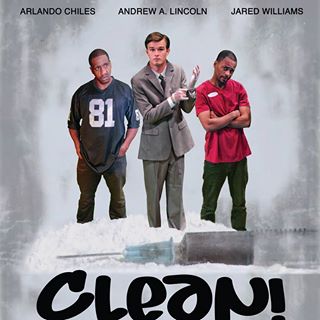 Clean! is a sixty minute binge worthy series set in downtrodden urban Oakland, California. Threatened with eviction from his upscale home by his mother, Ian, a germophobic, ocd college graduate, takes a job as a novice counselor at an addiction center. Ian meets his match, a streetwise, ex-addict lead counselor, Fred, who gives Ian unconventional lessons in addiction and empathy, which spiral him into the lives of the staff and clients and their families.
Into Bridge (Short)
Produced and Directed by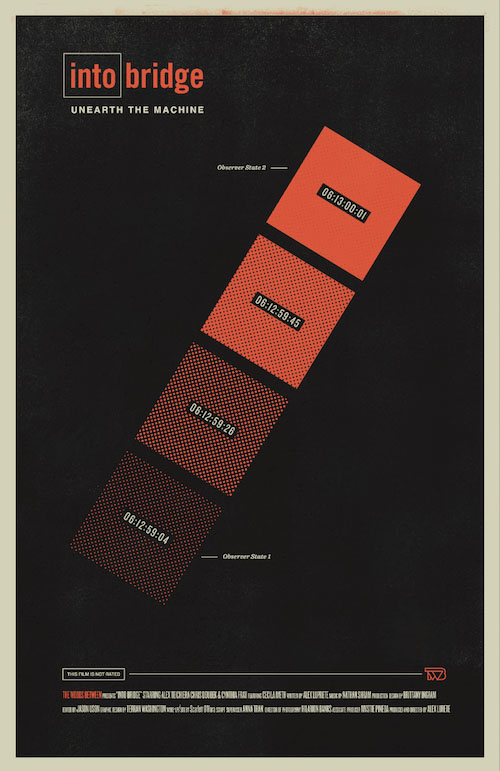 Guilt, delusion and suspense blur as a man struggles to recall the truth behind the death of his brother and a machine that bridge's parallel worlds.
Now and Again (Documentary)
Produced by | Directed by Alex Leff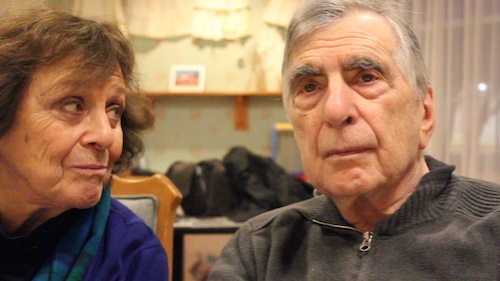 When a grandfather loses his memory to Alzheimer's, his grandsons go on an adventure to find it. The brothers are searching for places aged by time, from the photographs their grandfather took on his old bike ride. Their mission is to recreate these photographs and find out how these places have changed since. Interviews with their grandma and mother, blend with family footage from 1950s film reels to 1990s videocassettes, telling the story of three generations of love, conflict, and life.
Now That You Know (Feature)
Produced by | Directed by Alan Brooks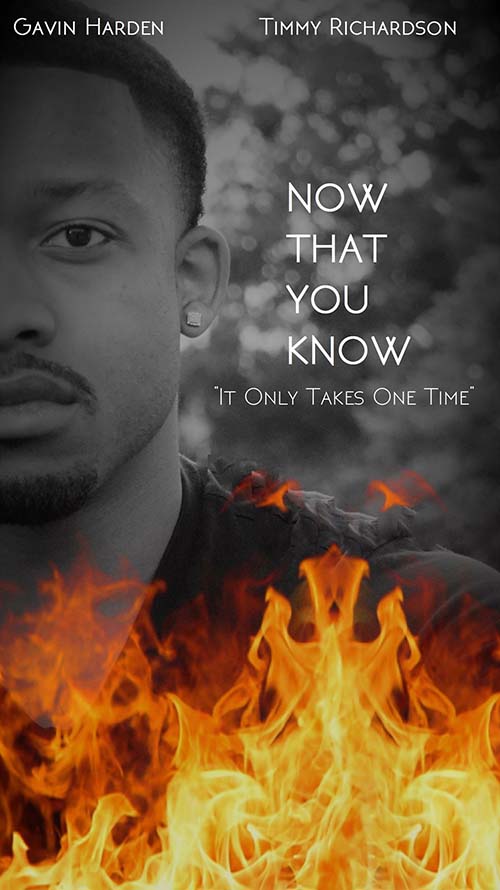 Tagline- Seventeen year old Andre is confronted with the fight of his life when he hears three letters… HIV!
His dream of pursuing the Major Leagues halts. Is the diagnosis real and where did he get it???? Things explode! As the plot unfolds on his journey, Andre is confronted with the death of a friend from AIDS, the molestation of one of his girlfriends and other issues, but his biggest dilemma is WHO GAVE HIM HIV. In the end, he gains restorative hope through forgiveness and faith.
The audience will laugh, cry and leave the theater glad they took this journey with Andre.
TAB (Short)
Produced by Jeffery Palmer | Directed by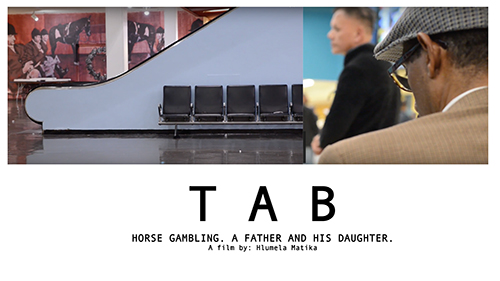 A father struggling with a gambling addiction tries to save for a better future. An outing with his two daughters quickly turns into a day stuck in the parking lot of racetrack in South Africa as the two cope with abandonment. On this day they decide to go into the gambling arena, against their fathers instructions.
The First Lessons (Short)
Produced and Directed by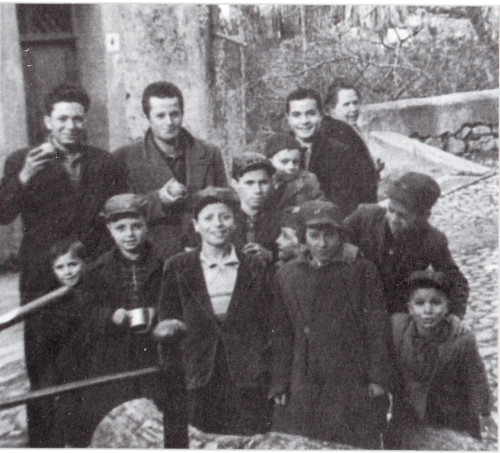 The old folks from the village used to stop me when they would see me running around the piazza, trying to escape the ghosts that were hunting the alleys behind the church.
They would ask me whom I belonged to. "I belong to Peppino", I would reply.
My grandfather, whom I never met. The only thing I know about him is that he died far from home, when my father was a kid. And that he left him with some terrible teachings.
The Shoemakers Tale (Short)
Produced by | Directed by Richard Prendergast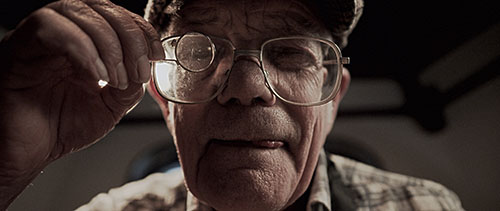 The Shoemakers Tale is an enchanting film that follows the journey of our would be princess as she drifts off to sleep and finds herself in a fantasy dreamland, only to discover she has no shoes and of course, no princesses outfit is complete without shoes…
Our collaboration with LK Bennett is a modern day twist on a classic fairy tale theme.The Shoemakers Tale showcases our high production values, knowledge and attention to detail here at SubMotion Productions. It is an example of our ability to produce beautifully crafted visuals, VFX and show true direction in our work and of course all with added sparkle.
The Weeping Season (Documentary)
Produced and Directed by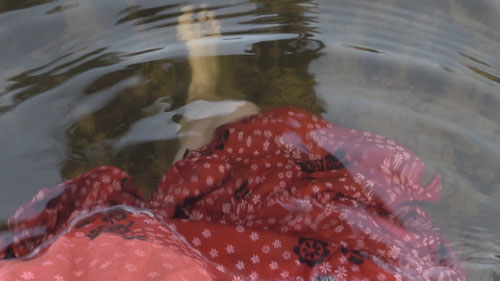 A filmmaker untangles the mystery of her father's 1983 disappearance in the Venezuelan Amazon while examining the disintegration of Venezuela under its current dictatorship and the wave of emigration that has resulted from it.
Turístico (Feature)
Produced and Directed by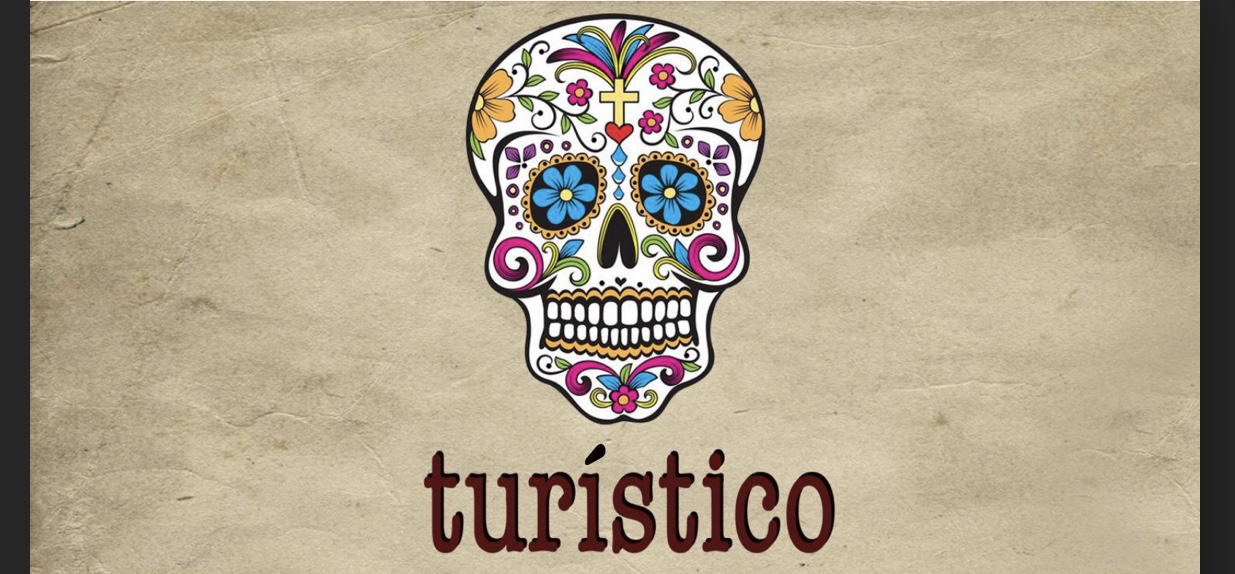 Henry Montgomery is a self destructive lost soul that feeds his depression and pain with hard drugs and alcohol. His brother, Ben finds out he has terminal Brain cancer and is given days to live. A light finally shines on Henry as he helps his brother escape the negativity from what the doctors are telling him. They embark on a trip from Los Angeles to Tijuana, Mexico with hopes to find different answers for both of their problems life has given them. Along the way, they meet a handful of interesting people that impact their lives and give them a remedy for hope down the long stretch. They both learn that sometimes you have to learn to let go to move on.
Undeniably Young: Nora Young and the Six-Day Race (Short)
Produced and Directed by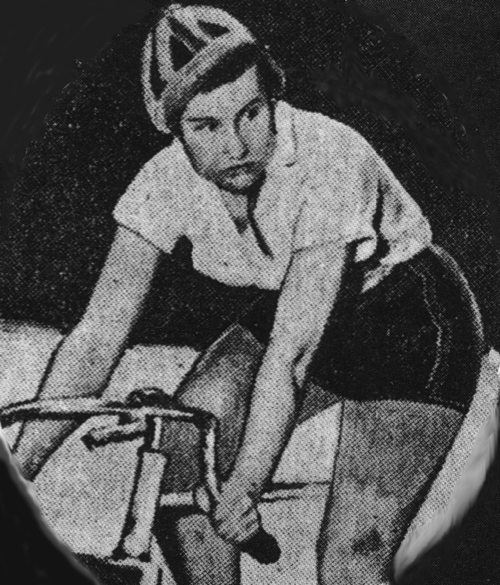 UNDENIABLY YOUNG: NORA YOUNG AND THE SIX-DAY RACE is a mostly animated short about a young female cyclist who breaks into the wacky, dangerous and wildly popular world of men's Six-Day Bike racing during the Jazz Age.
Voices That Heal (Documentary)
Produced by | Directed by Jose Huaman Turpo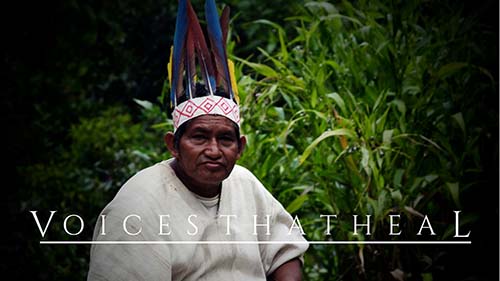 In Voices That Heal, we witness the traditions of four endangered indigenous communities as they share their sacred healing rituals that have existed for centuries deep within the heart of the Amazon.
Women Versus Cancer (Documentary)
Produced by and Colin Pons | Directed by Maria Chrisá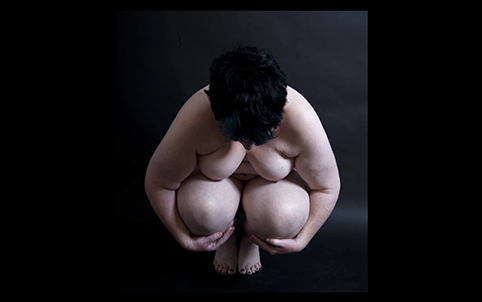 The documentary "Women versus Cancer" portrays inspiring stories of four women artists (from UK, Brazil and Palestine) that had their lives and careers affected by cancer. The interviewees talk about hope, femininity and their own essence as artists in despite of all the transformations on their bodies and minds.
The film has a creative approach to represent women with cancer. Distinct forms of art such as poetry, photography and music reveal the identity of the interviewees, whilst they speak of the main concerns after the treatment.
The film is a journey inside the female strength and the desire to live.