Hot Films in the Making
Hot Films in the Making are films that we highly support. They have excellent concepts and brilliant filmmakers, they should be in our finals in the future.
We give each filmmaker chosen for our Hot Films in the Making the opportunity to add their projects to this list. It is their choice.
Please check out the films that interest you and give them your support!

Summer Grant 2020 Hot Films in the Making
Spring Grant 2020 Hot Films in the Making
Fall Grant 2019 Hot Films in the Making
2020: A Van Odyssey (Documentary)
Produced and Directed by Ola Kalejaye and Rachel Severein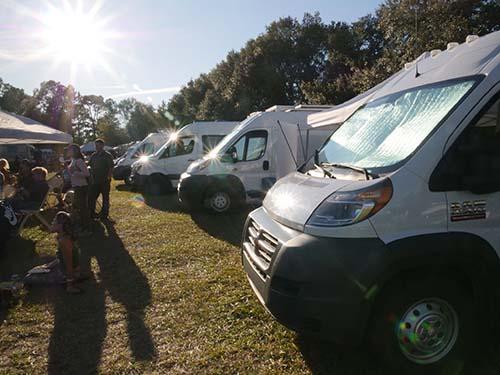 Two filmmakers embark on a 20,000 mile journey across the North American continent, following one momentous year in the lives of an eclectic group of people within the millennial countercultural movement known as "Vanlife".
A People's History of Chicago (Web/TV Series)
Produced and Directed by Mark Blottner and Olivia Pearson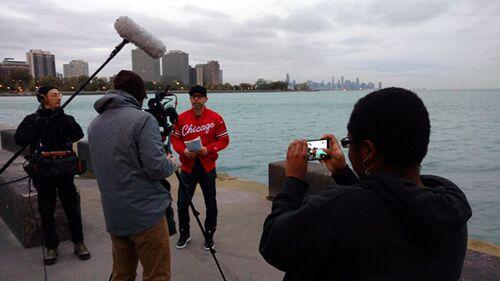 Based on poet Kevin Coval's recently published, "A People's History of Chicago", this documentary web series focuses on the struggles, actions, and hopes of the oppressed throughout Chicago's history. Celebrating victories won by collective action and artistic achievements via poetry and interviews, we inspire our audience to actively participate in shaping their own history. Each episode is based on one poem with stanzas woven throughout each storyline.
Always Love (Short)
Produced and Directed by Eric Casaccio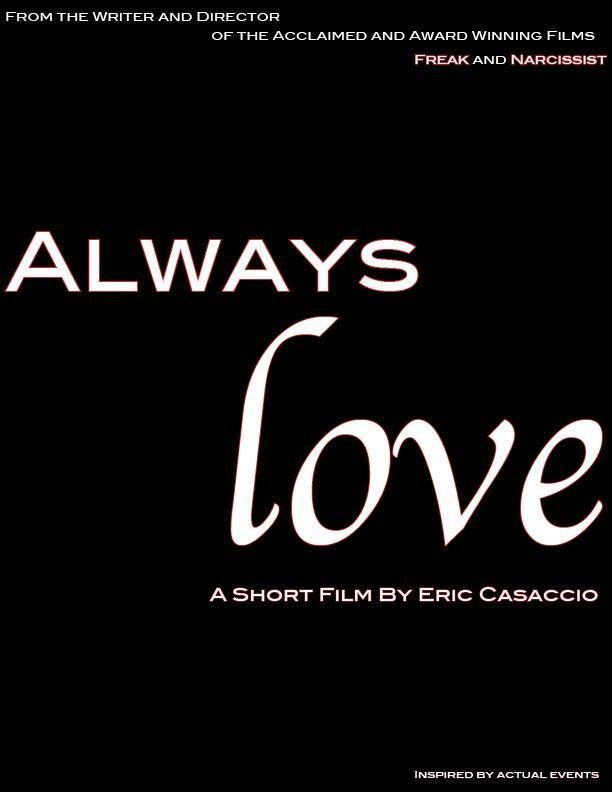 During a public shooting tragedy, a troubled marriage faces the hardcore truth while loved ones lose their lives.
Creating Zinzi (Feature)
Produced by Hands in the Clay Films | Director TBD
A late-blooming playwright seeks to ensure that her musical's African characters are authentic and, defying the producer who is backing her, she takes her Broadway actors to Cape Town to work with indigenous artists. There, her dreams of collaboration vanish when she encounters clashing cultures, real life perils, and ancestor spirits who are threatening the production she struggles to put on.
Dear Doris (Documentary)
Produced by Kanani Koster | Director Scott Braucht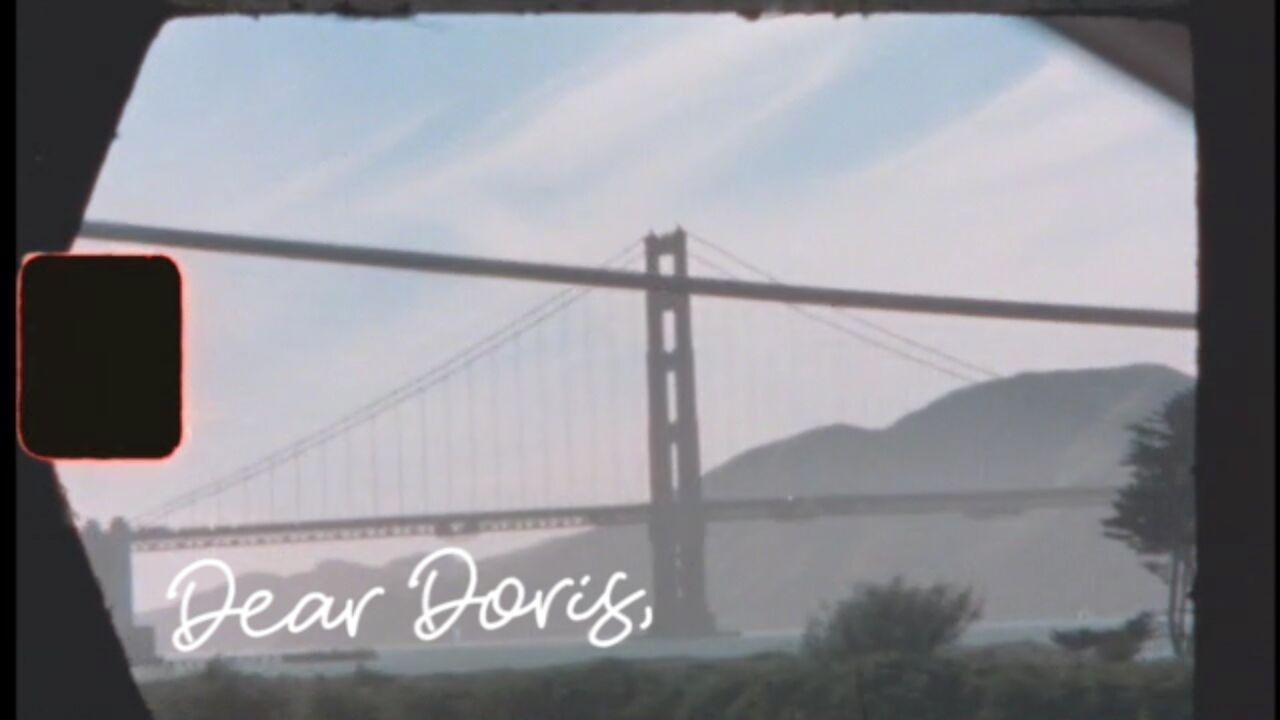 Dear Doris is a wickedly fun documentary exploring the infamous San Francisco drag queen, Doris Fish, and the making of her cult film, Vegas In Space; which took 8 years to raise the funds for and over 18 months to shoot. With Doris Fish's tenacity and symbiotic partnership with Phillip R. Ford, the film's dramatic production behind the scenes rivals the campy Sundance cult classic. By the film's completion in the early 90s, Doris Fish passed away after becoming infected with AIDS never knowing that the film would go on to screen at Cannes and Sundance. The documentary is a bittersweet letter to both her legacy and San Francisco gay community of the 80s.
Delivering Justice: A Movement Is Born (Documentary)
Produced and Directed by Jen Gilomen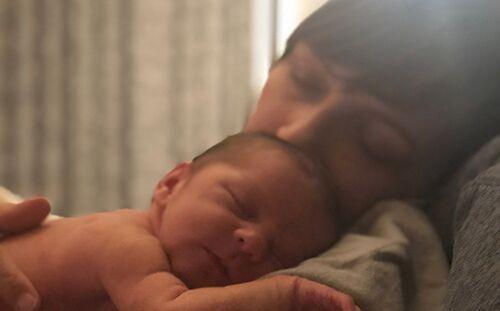 In the U.S., more and more women, especially women of color, die in childbirth each year. "Delivering Justice: A Movement Is Born" will investigate why, and will follow women across all walks of life – pregnant mothers, midwives, researchers, and leaders — who are building a movement to achieve "birth equity."
Eight (Short)
Produced by Lyndsay Rowan | Directed by Keith Farrell – Old Hall Films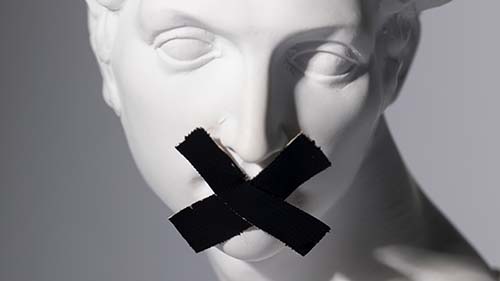 Logline:
Loose tongues cost lives. Choose your words carefully.
Short description:
Mary's internal conflict is between her desire to let her voice be heard and the fear of imprisonment that will occur if she utters more than 8 words a day. In this short drama, the camera will often be hand held and close on Mary, oppressively as she struggles from day to day. Wide angle lenses used in extreme closes ups, showing how our characters are trapped in their daily lives, desperate to escape and unable to say whatever is on their mind.
Embraced (Documentary)
Produced and by Joel Sheagren
Logline: Embraced: Truth About Fetal Alcohol Spectrum Disorder, also known as FASD, is a comprehensive portrait of the Western Hemisphere's number one birth defect and its impact on every aspect of society.

Synopsis: Embraced: Truth About Fetal Alcohol Spectrum Disorder, takes us on a remarkable journey that
crisscrosses the US and Canada in an effort to raise public awareness of FASD, the number one birth defect in the Western Hemisphere, and ask why FASD often finds itself an outsider among the cadre of mental and physical disabilities when it is 100% preventable.
For Rosa (Short)
Produced by Ashley Flores and Sabrina Ehlert | Directed by Kathryn Boyd-Batstone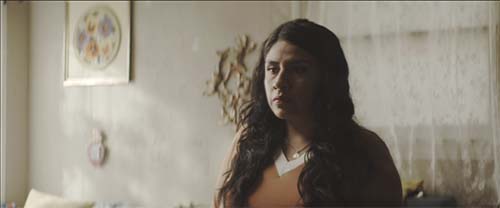 For Rosa is a fictional film inspired by the Madrigal Ten, a group of women who were ten of many Latina immigrants sterilized without consent while giving birth at Los Angeles County USC Medical Center during the 1970s. This story follows Eva, a fictional mother, who after being informed of her sterilization, is faced with the life altering decision of joining Jessica, a 26 year old fierce Chicana attorney, and nine other women in a lawsuit against the hospital despite the shame she might receive from her community and family.
HERbeat (Documentary)
Produced by Jennifer Weir | Directed by Dawn Mikkelson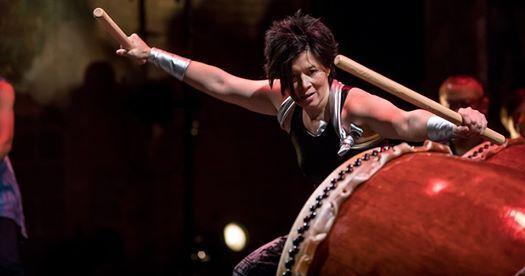 Taiko drumming has thundered throughout ancient Japanese art and culture, traditionally reserved only for men; now resounding as high art on the contemporary world stage, taiko is both ancient and modern, ever-evolving. The HERbeat film project follows the top five women in taiko from the United States and Japan as they prepare to perform together for the first time, each forging her own path, pursuing art that fuels her soul despite seemingly insurmountable cultural, financial, and personal barriers.
High Her Frequency (Documentary)
Produced and Directed by Annette Brown The embodiment of the art of revolution…female artists, visionary creators of future, lead the crusade for social and environmental justice.
Hyde Park (Documentary)
Produced and Directed by Michelle Hansen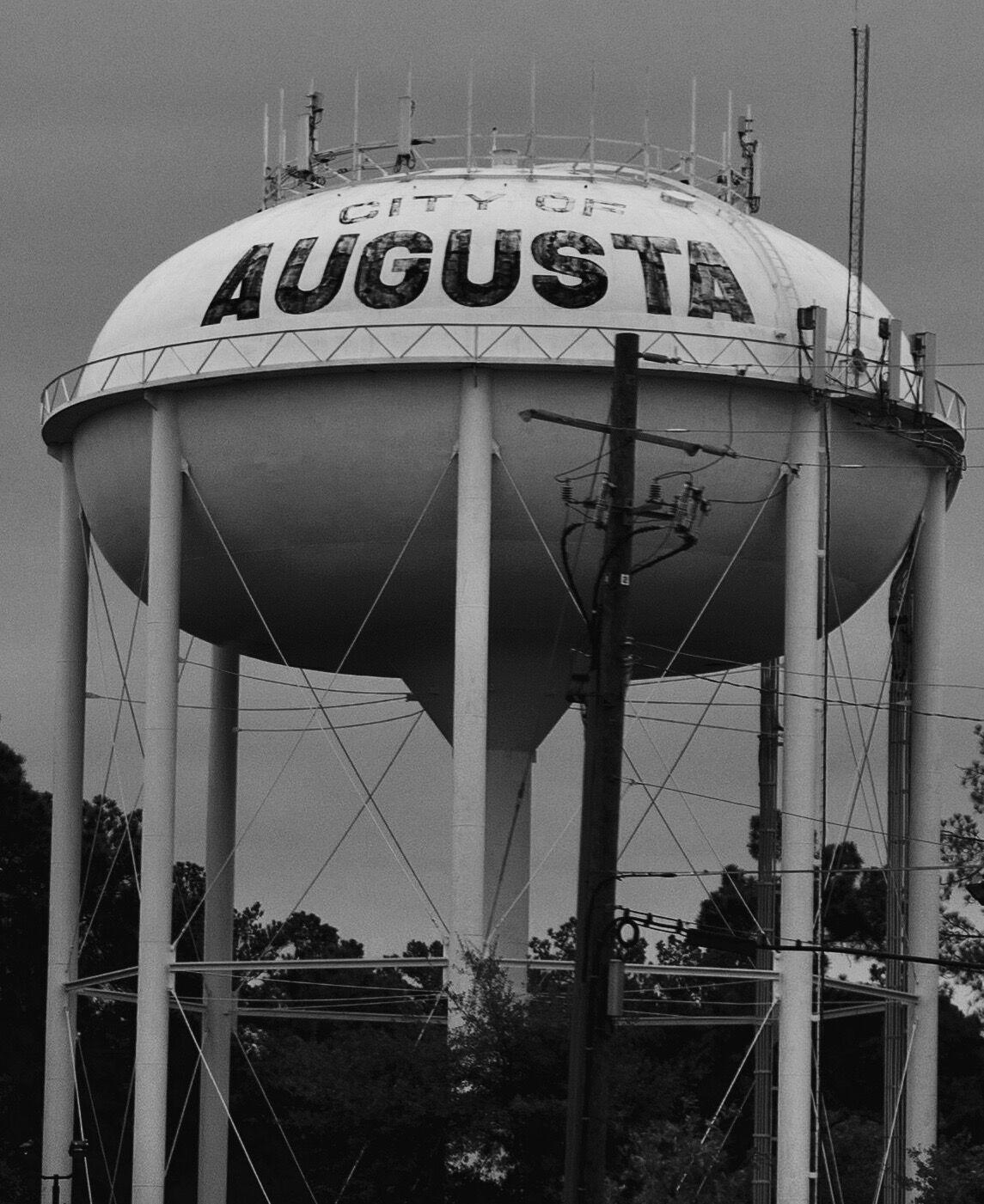 Hyde Park is a groundbreaking documentary spotlighting the deadly, but often ignored, problem of environmental racism. Of all racial inequalities in the U.S. today, one that is often overlooked, but is perhaps most insidious, is environmental injustice—the fact that blacks are more than twice as likely as whites to live in neighborhoods with uncontrolled toxic waste. Throughout the last twenty-five years, study after study has confirmed this statistic. Environmental racism is pervasive.
In Hyde Park, an African American community in Augusta, Georgia, residents fall ill from industrial contaminants. Surrounded by seven industrial facilities and without funds to relocate, citizens-turned-ac
Inner Wound Real (Short)
Produced by Sour Peach Films (Chelsea Moore and Erica Rose) | Directed by Carrie Hawks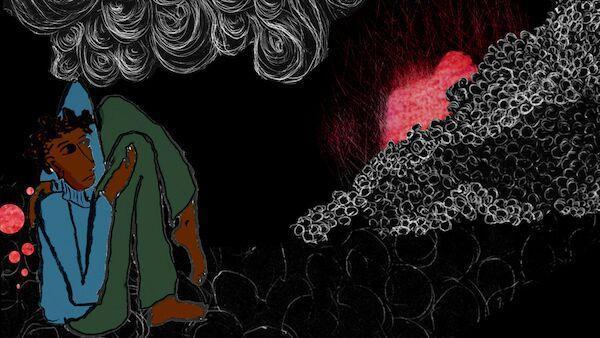 Inner Wound Real tells the story of three people of color who used self-harm in order to feel better, then seek out new methods of coping. This animated documentary short takes you inside their emotional journey.
Lee Fields: Take Me Back (Documentary)
Produced and Directed by Jessamyn Ansary and Joyce Mishaan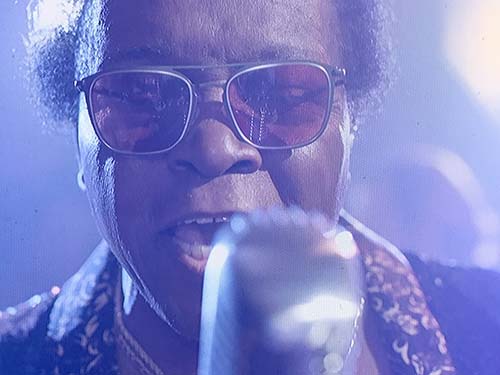 Lee Fields: Take Me Back tells the story of a legendary soul singer, 5 decades in the making. Through his incredible journey, we'll also tell the story of soul music – how it began, and why it endures.

His voice has been compared to James Brown, but Lee Fields is no knockoff – he's the real thing. In the 60's and 70's, he made his living touring the Chitlin' Circuit alongside some of the greatest names in blues and soul history. He sang with Kool and the Gang before they were famous. But, as the 70's came to a close, disco began its reign and Lee's soul career plummeted.

For decades, he thought his music dreams were dead. But with one phone call, everything changed…
Leveling Lincoln (Documentary)
Produced and Directed by Arden Teresa Lewis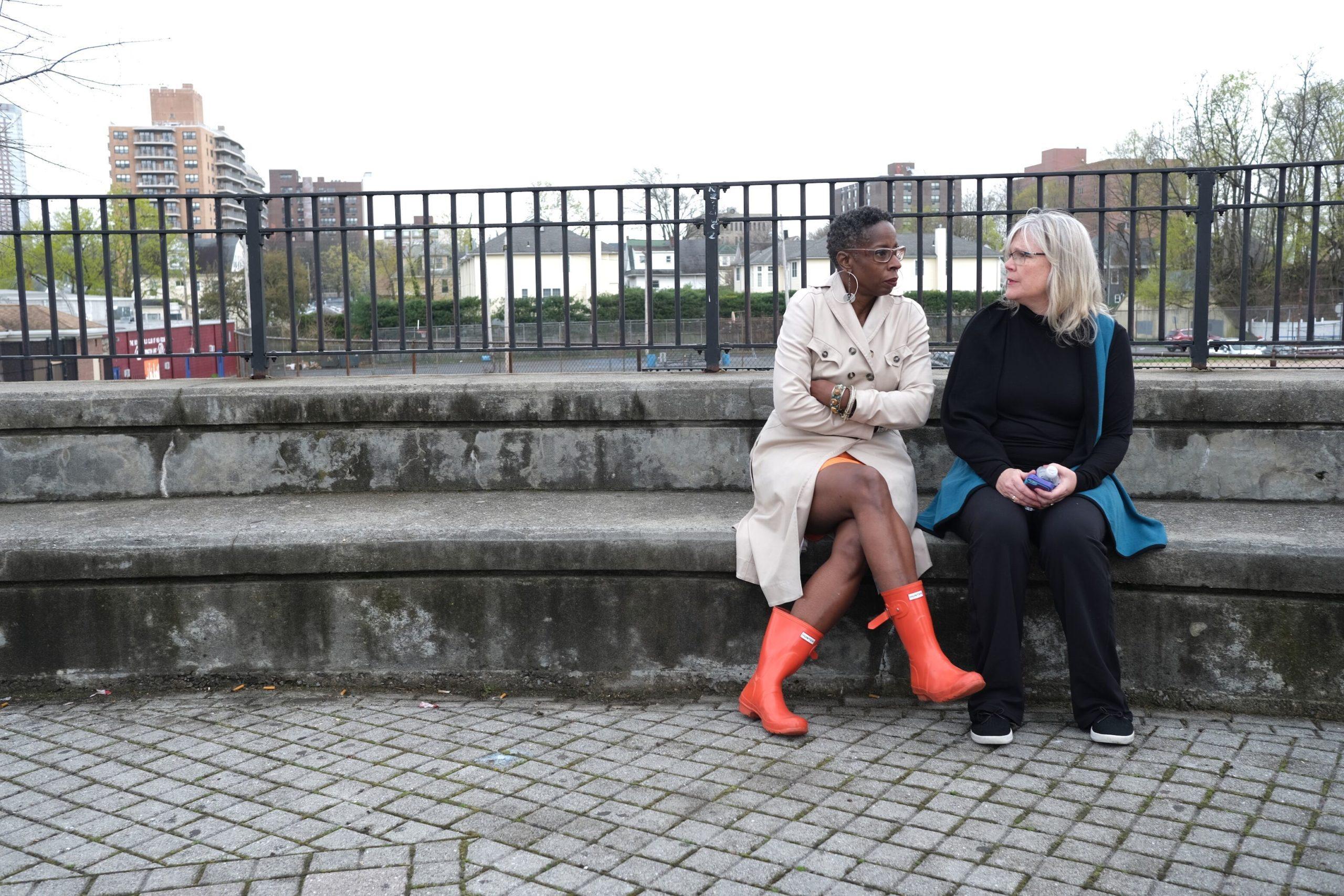 "Leveling Lincoln" brings back to the forefront the first case in the Northern USA, where a school was torn down in the quest for equal rights in education. Mrs. Taylor vs. The Board of Education of New Rochelle, NY 1961 – was a landmark case brought by Lincoln School parents and 12 of their children and began busing in the North. Many still remember the fight against redlining and school segregation. The techniques used by the NAACP lawyer Paul Zuber spread to New Jersey and Chicago. The changes still affect the city today. Amid archival photos and newsreels our interviewees reflect on their childhood after the case, and how it relates to today's educational struggles.
Li'l Liza Jane: A Movie About A Song (Documentary)
Produced and Directed by Emily Cohen and Dan Gutstein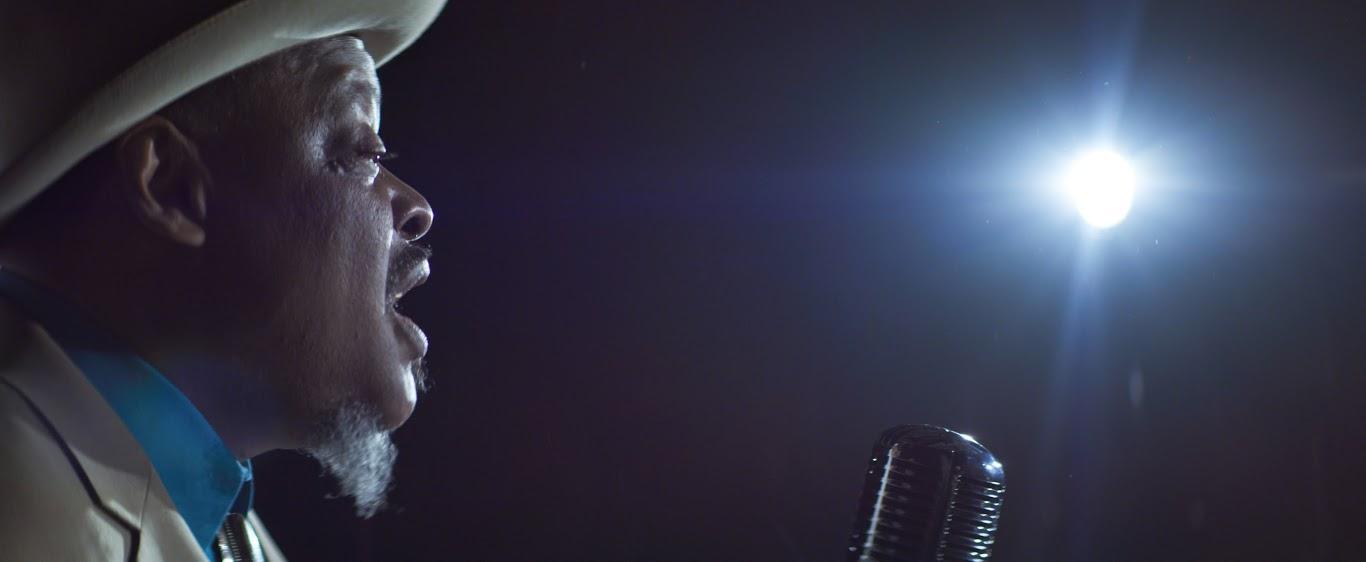 There is no film dedicated to a single American popular tune, and there is no tune like "Li'l Liza Jane." The song has transcended slavery, race, poverty, geography, and musical genres to become one of the most recorded, recited, and beloved songs in the popular canon. This documentary will present the cultural history behind "Li'l Liza Jane," coupled with an original soundtrack by star musicians.
Can the story of America's favorite poor gal brighten a fractured country?
Lifesaver (Feature)
Produced by The Great Griffon, Blue Slate Films | Directed by David Beck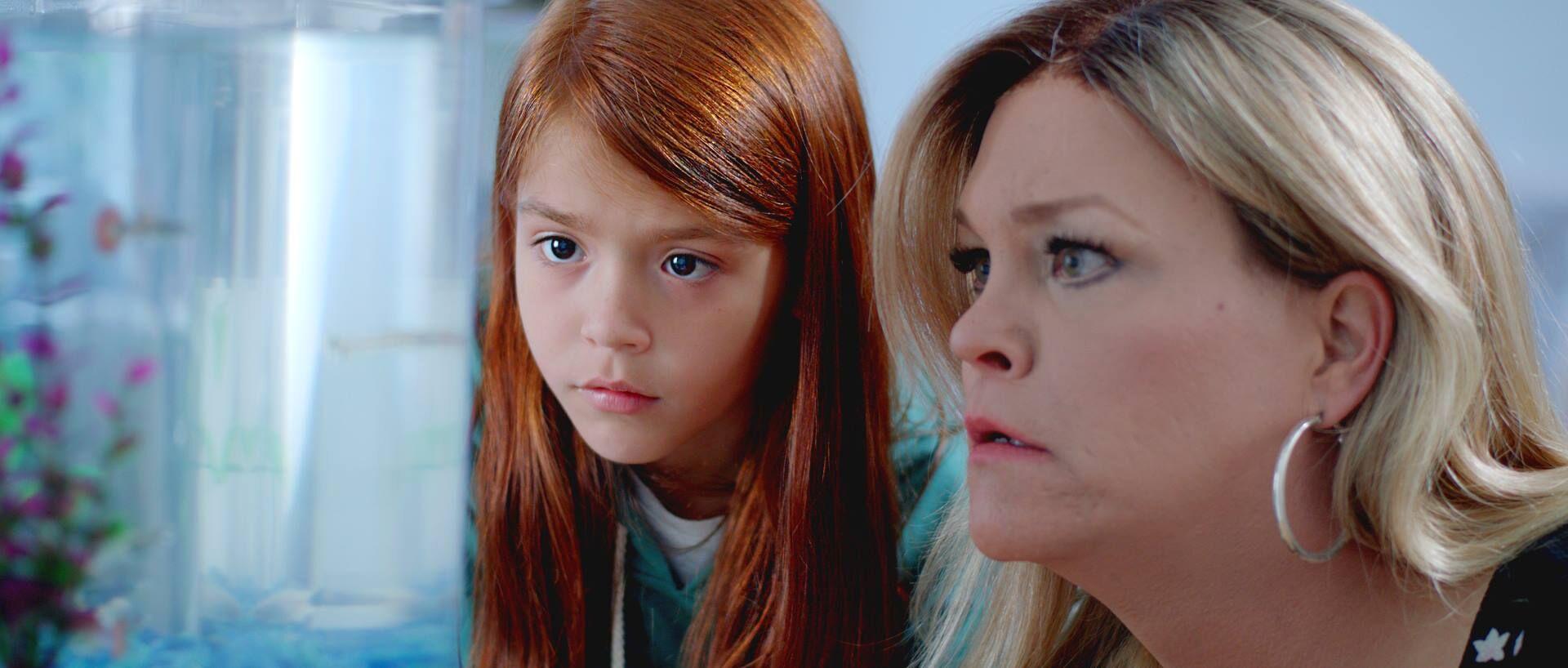 Fired from her teaching job at a Catholic school after 22 years, a transgender woman contemplates suicide until she meets a young girl who has two fathers – one of whom recently left with a woman – and they have a profound impact on each other's life.
Limping Towards Babylon (Feature)
Produced and Directed by Julius Galacki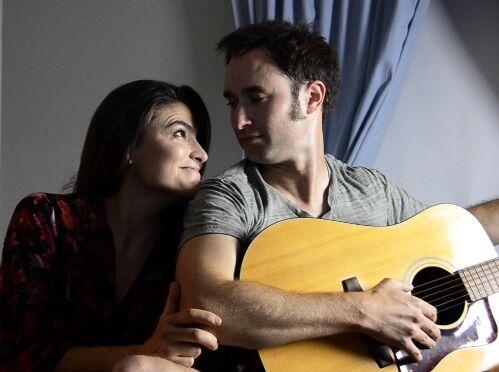 In the comedy drama, "Limping Towards Babylon", five college roommates are all secretly in love with the wrong person, until a professor's theft lights the fire that ignites their contained passions.
Lucky Milo (Documentary)
Produced by Donald Marcus and Lisa Milligan | Directed by Edmund Milligan Marcus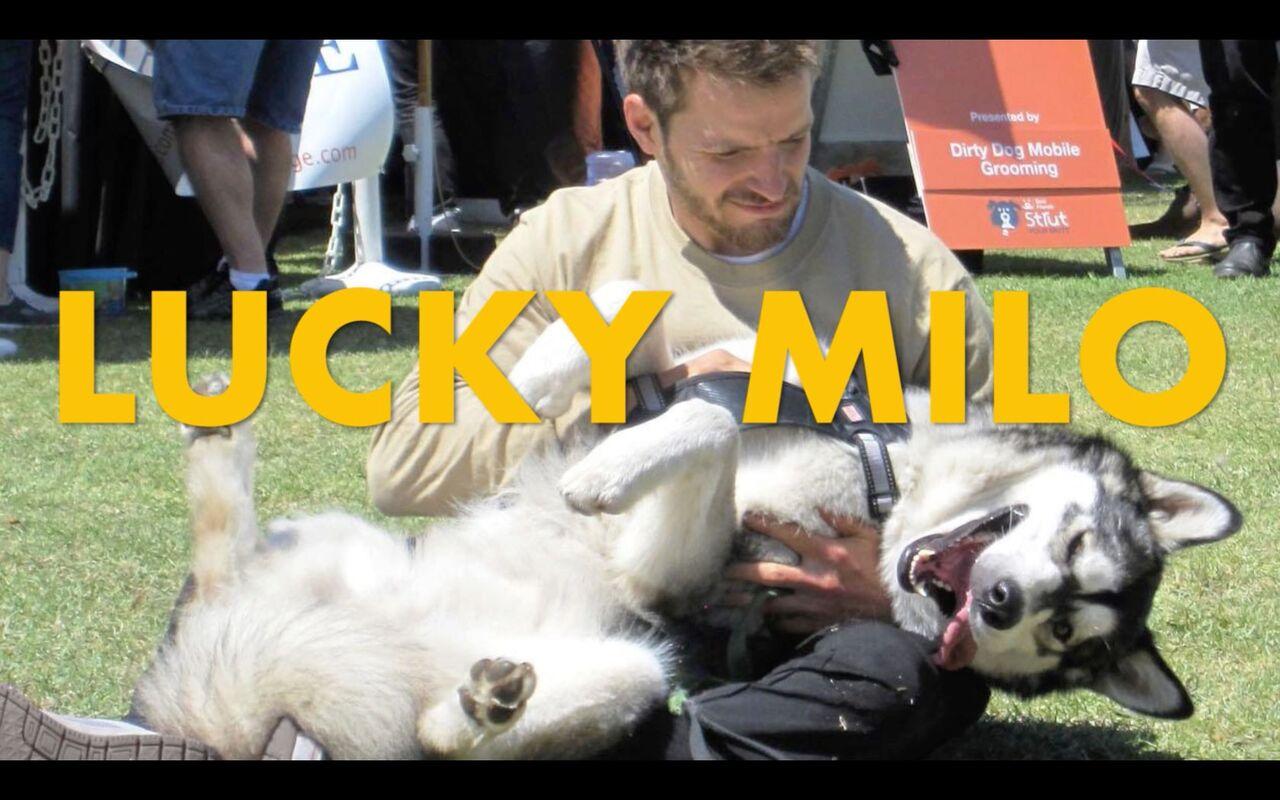 Lucky Milo is a feature length documentary which tells the extraordinary true story of Marine Lance Corporal Milo Imrie (1989-2018) through his extensive video and written diaries and by intimate, heartfelt and sometimes shocking interviews with friends, family and fellow Marines.
The film will delve deeply into the current suicide and mental illness epidemic sweeping our nation's Veterans by exploring its effects on one astonishing life, while examining the inspiring, innovative therapies and organizations leading the charge toward recovery.
The film is edited and directed by a close childhood friend of Milo's and produced in full cooperation with his family.
Machine (Documentary)
Produced and Directed by Becky Beamer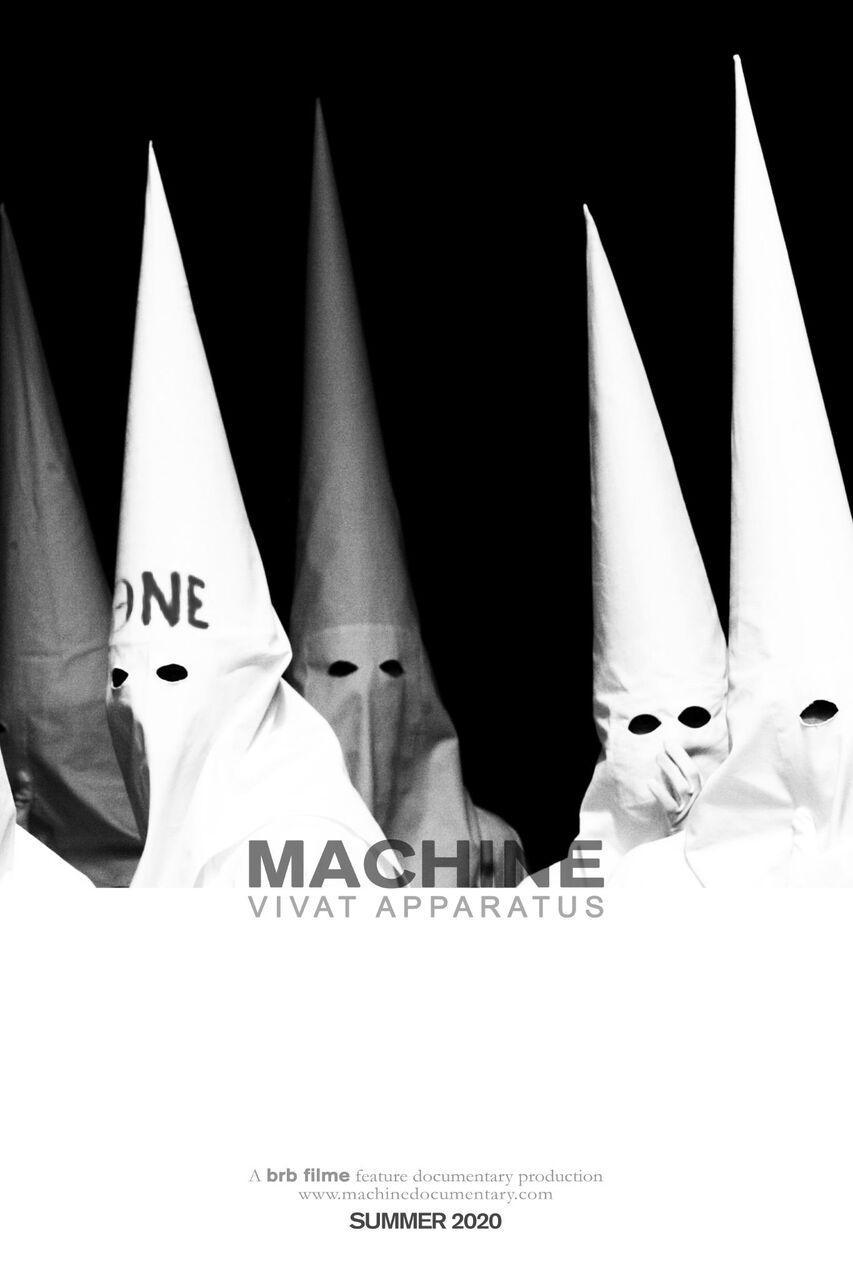 MACHINE
LOG LINE
90 minutes, Documentary Feature Film
The Theta Nu Epsilon secret society, otherwise known as the Machine, hides in the shadows of folklore and fraternity at the University of Alabama. The Machine embodies power and intimidation through the University of Alabama Student Government Association, which acts as a political proving ground that breeds racism, corruption, and economic disparity within the community. Historically, Machine leaders funnel into Alabama's local, state, and national politics, completing the cycle that is the greater Alabama Machine.
Narcissus (Feature)
Produced by Siyu Lin | Directed by Grace Gao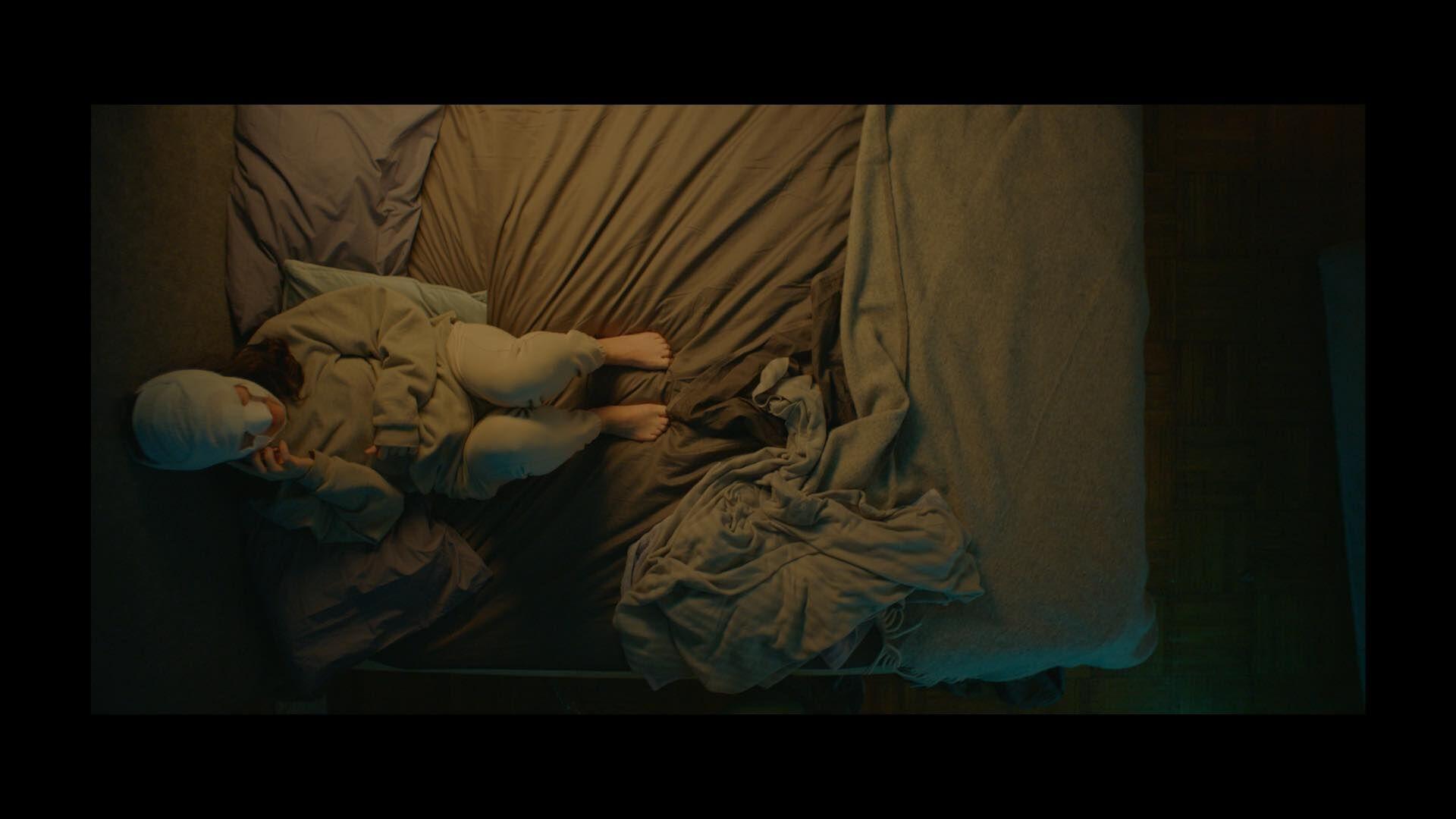 An Asian American actress in New York city takes her own life after slumping into plastic surgery addiction.
Nowheres Wolf (Short)
Directed by Suzanne Moulton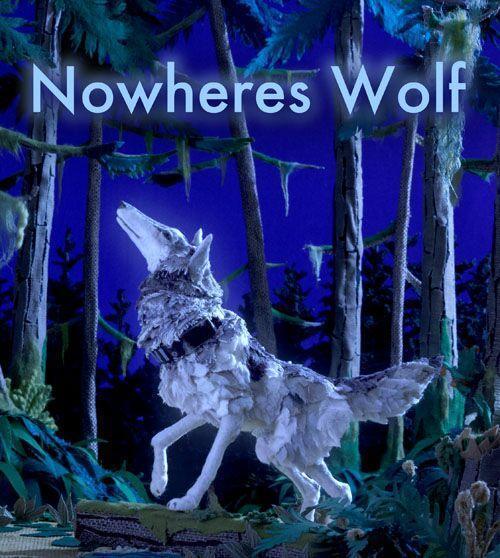 Longing to belong – Lone wolf OR-7 wanders into lands unfamiliar searching for a new family. We follow him on a journey where he is hopeful and playful and even finds a snack that reminds him of happy pup days. He bounds with excitement as he discovers a partial wolf pack. Will they accept him? And will we accept him too?
This is a stop-motion animated glimpse into his Journey.
Peg Murray: A Legacy of Inspiration (Documentary)
Produced by Amie Sponza | Directed by Catherine Tatge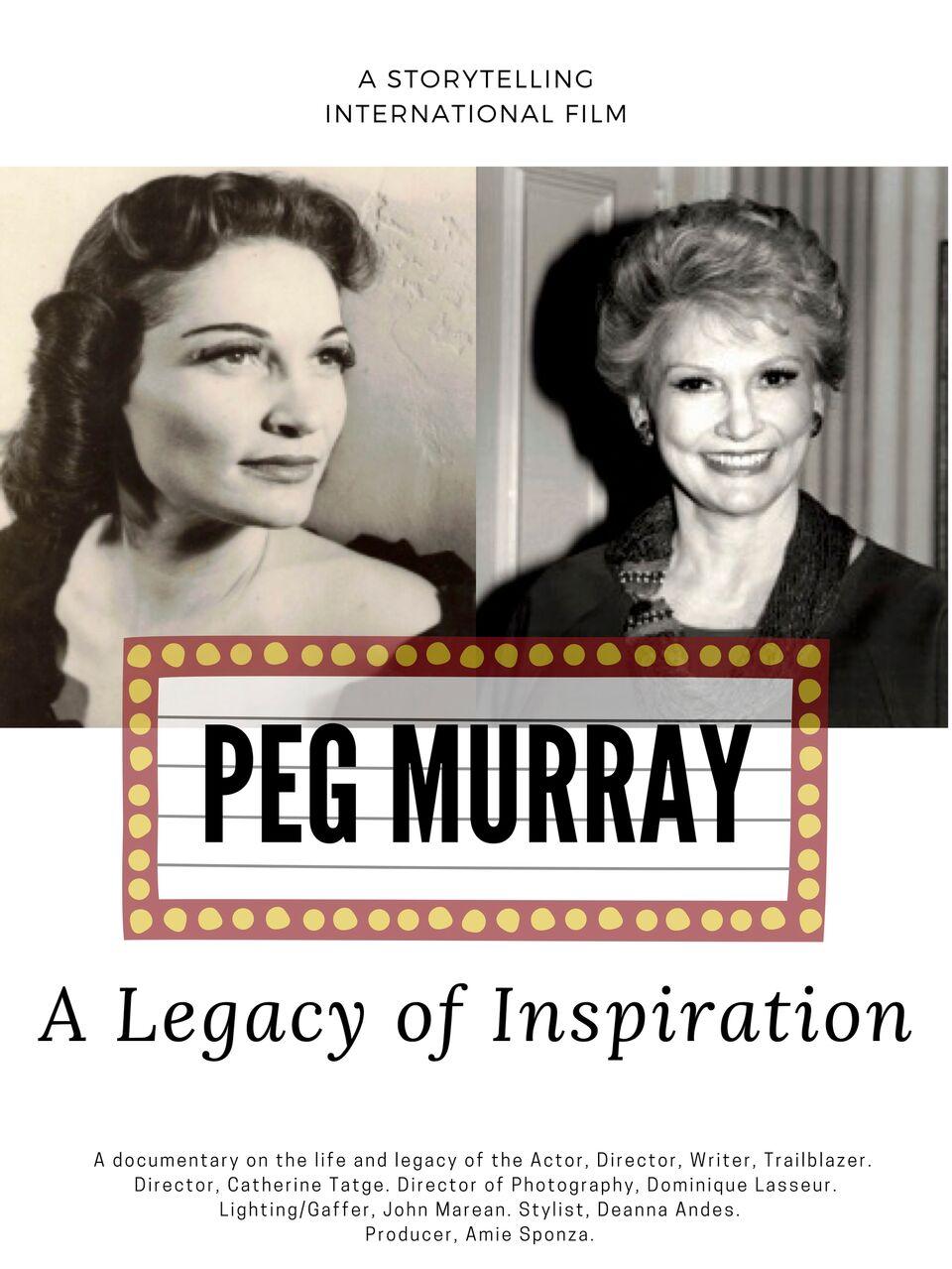 "Peg Murray: A Legacy of Inspiration" is an interview style documentary of the Tony Award winning actress, her life and career in the theatre, TV and film spanning her 95-year life. Peg shares how she built her career starting post WWII, started her own Touring Players company and landed on Broadway and soap operas. It is directed by Emmy Award winning producer/director, Catherine Tatge.
Pocahontas Returns (Feature)
Produced and Directed by Nadja Verena Marcin
Pocahontas Returns
Feature film, 90 mins, digital cinema, 2020
New York, USA & Santa Cruz, BoliviaThe feature film Pocahontas Returns explores lost values inside our contemporary world and the search for ancient wisdom via the mise-en-abyme of hypermodern New York and neo-baroque Santa Cruz in Bolivia via an interracial love story blended with Telenovela and performance art.Nadja Verena Marcin's first feature film "Pocahontas Returns" has been awarded funding for the Fiscal Year 2019 by the New York State Council on the Arts and is fiscally sponsored by the New York Foundation for the Arts.
Punderneath It All (Documentary)
Produced and Directed by Abigail Hagan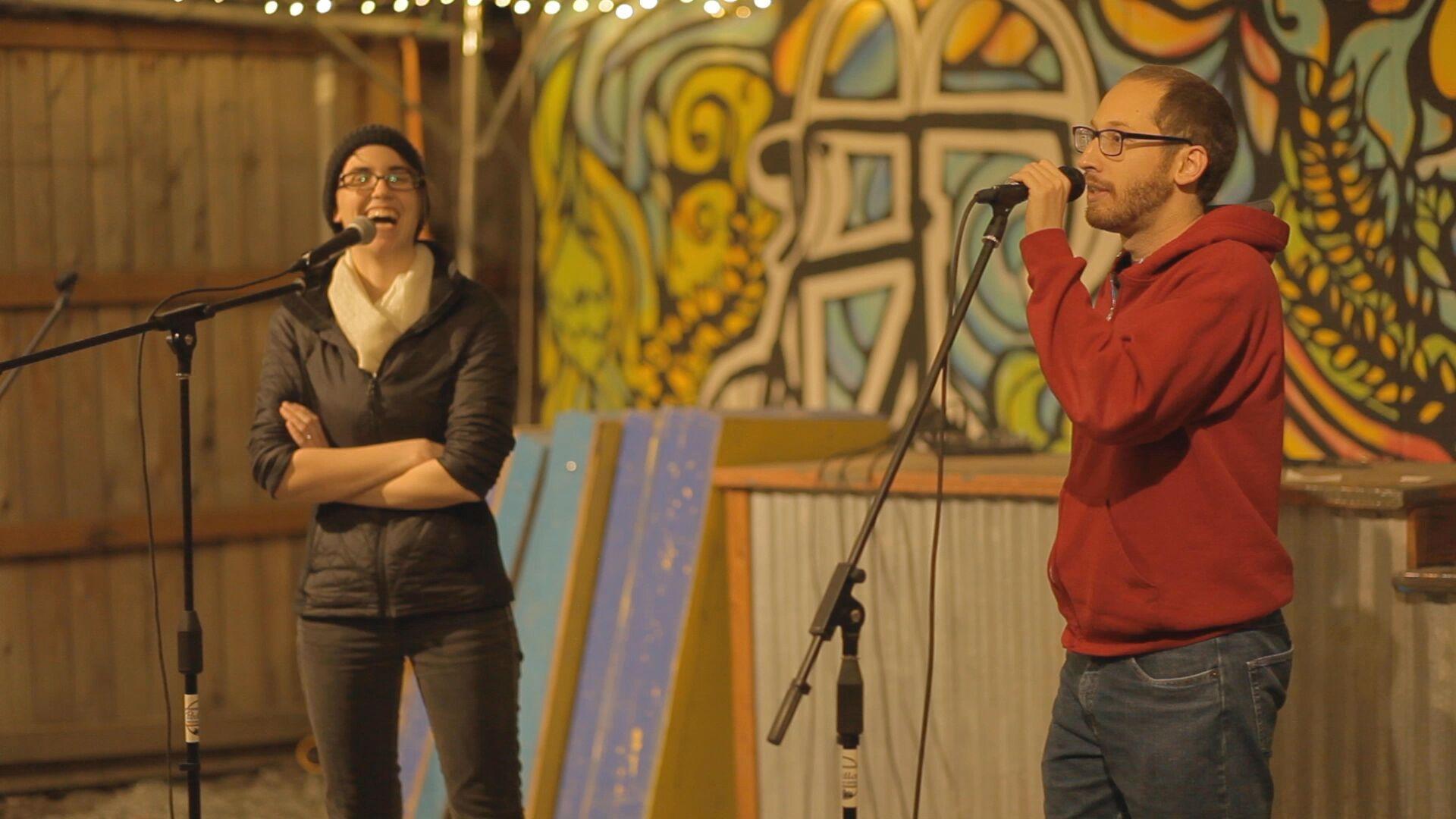 What do wedding hashtags, dad jokes, and epic rap flows all have in common? Puns! Exposing the punderbelly of wordplay culture in the US, this film follows multiple individuals as they participate in pun competitions across the nation, while exploring puns in pop culture and their popularity that spans generations.
Redneck Games (Feature)
Produced by R.H. Elkhatib | Directed by Kevin B. Smith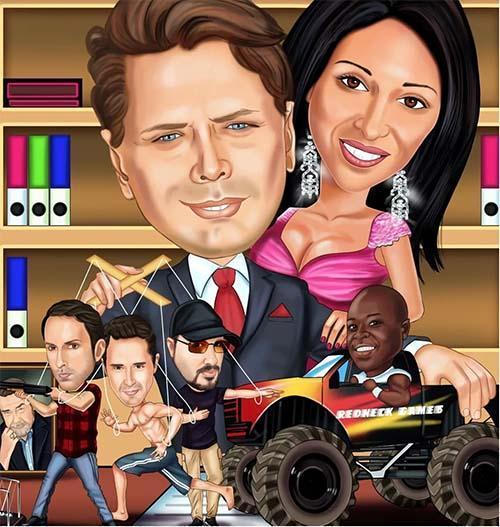 A sleazy attorney tricks three redneck brothers into the service of a billionaire in the hopes that their shenanigans will cause a fatal accident that will allow the attorney to inherit a fortune.
Resist (Documentary)
Produced by Susan O'Brien, Dasha Kova, and Jillian Goldstein | Directed by Susan O'Brien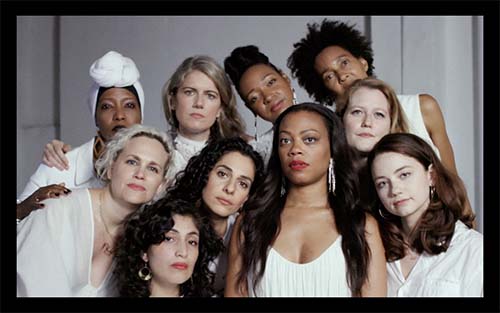 RESIST is a short documentary capturing the all-women identifying collective Resistance Revival Chorus, whose mission is centered on addressing inequality around the world by advocating for social justice through joyful protest and spiritual song. The film's mission is to intimately profile the group and its individual members as well as reframe the concept of "resistance," exploring how protest can be as simple, beautiful and impactful as raising your voices together in song.
Rocky Flats (Documentary)
Produced by Livia Perini | Directed by Nancy Wolfe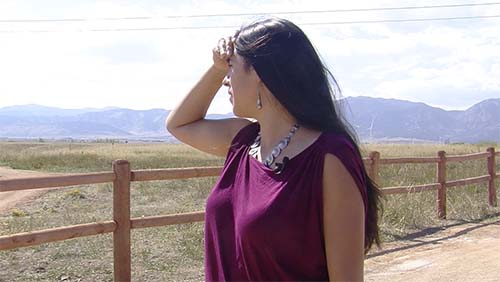 What happens when a huge nuclear weapons plant closes down in your neighborhood? ROCKY FLATS tells the story of the decommissioning of our atomic weapons plants, through events now unfolding in Colorado – where communities are facing off with big government over the toxic legacy of the Cold War in their backyards.
ROCKY FLATS is a feature documentary about an under-the-radar yet urgent environmental story – of the massive amount of nuclear waste left in the American landscape by our Cold War nuclear program.
Rosie (Short)
Produced by Kaylin Stewart | Directed by Tessa Germaine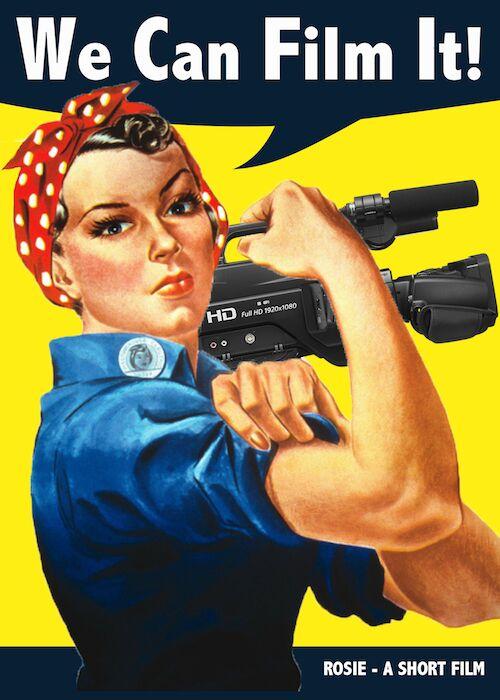 In 1943 America, factory worker Rose Donnelly must stand up for her female co-workers when their supervisor ignores blatant harassment and refuses to treat them as equals to their male co-workers, regardless of the risk to the women's safety, and the war effort.
Inspired by true stories from the "Real Rosies" of WWII, this film gives a fictionalized backstory to the iconic Rosie the Riveter character depicted in the "We Can Do It!" poster by artist J. Howard Miller. This film intends to honor the real working women from WWII, as well as promote safe working environments for women today.
Sándor's Oregon Trail: The Barlow Road (Documentary)
Produced and Directed by Sándor Lau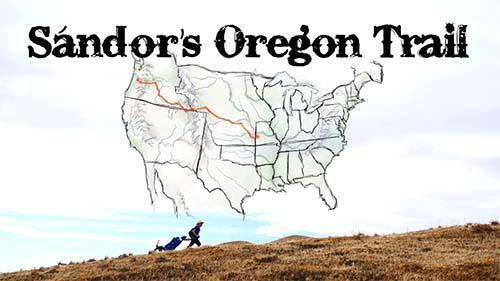 Find the center of the universe in the middle of nowhere. Without dying of dysentery.
Writer, filmmaker, and raconteur Sándor Lau walks most perilous path pioneers faced in the 2,000 miles of their journey from Missouri to Oregon in feature documentary film, Sándor's Oregon Trail: The Barlow Road.
On his journey Sándor meets cultural descendants of early pioneers living their history in new ways. He also learns from Native Americans who belonged to this land long before there was an Oregon Trail, and learns the lessons of their traditions and resilience.
Since I Been Down (Documentary)
Produced by June Nho Ivers, Saman Maydani, and Gilda Sheppard | Directed by Gilda Sheppard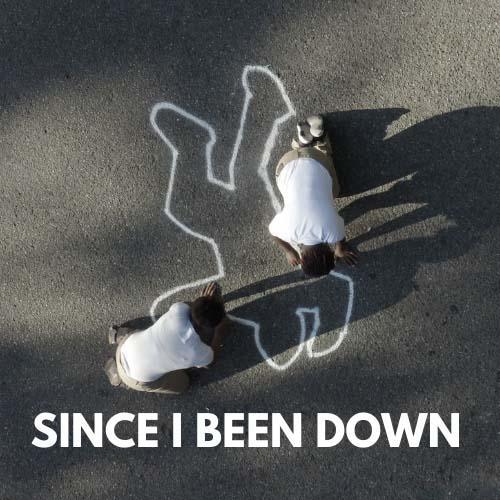 Logline
In 1993, we allowed a law to pass that sent children to prison for life as irredeemable. What happened to them during this legacy of captivity?
Short Synopsis
In America's backyard, a community held captive by policies targeting gangs and drugs, sacrifice their youth for a false sense of safety, security, and prosperity. Nearly forty years later, a true path to justice and healing is led from inside their prison walls.
Submittan (Short)
Produced by Samantha Wessel | Directed by Susumu Kimura
SUBMITTAN is a sci-fi short film about Chase, a Japanese immigrant graphic designer and a single mother of two daughters, struggling to survive in a future city called Submittan. Facing eviction, she takes a job interview to design a poster for the city's campaign… a dark plan for the city's own inhabitants.
Submittan (Feature)
Produced and Directed by Travis Mills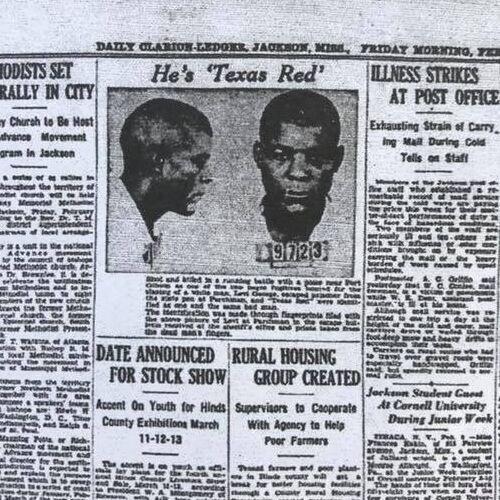 Texas Red tells the amazing true story of an African-American outlaw who was chased by hundreds of men in the winter of 1940 through the Mississippi wilderness. Texas Red was a juke joint owner and successful businessman in the segregated South. When angry locals raided his cabin one night, Red went on the run with his partner the Oklahoma Kid, leading to an incredible chase and struggle for survival.
The Donation trailer (Other)
Produced by Bailey Heesch | Directed by Tom J. Post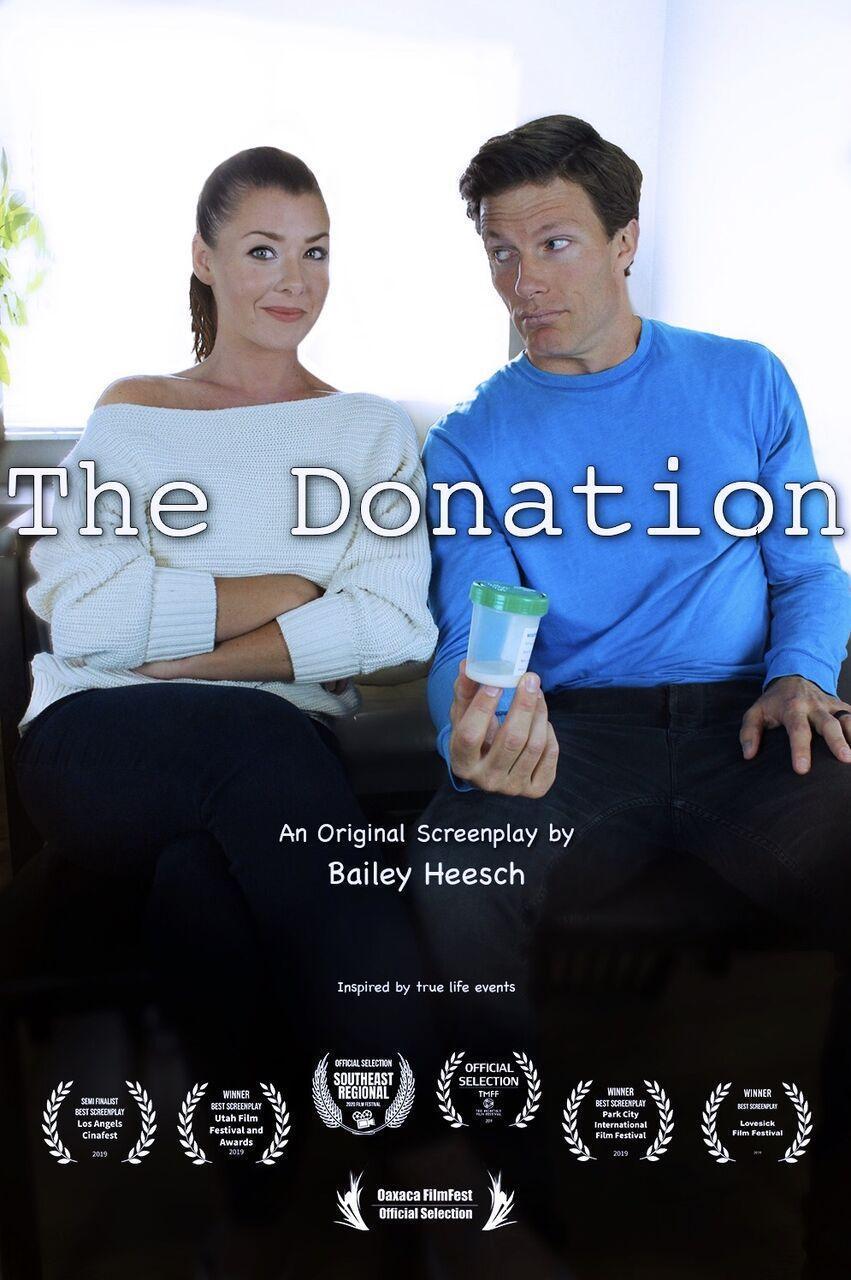 When a young couple decides to donate their eggs and sperm without telling each other, what could possibly go wrong? "The Donation" is a comedic and daring story of two families who's lives are intertwined by a moment of struggle, hope and love.
The Sum of Our Parts (formerly Free Agent) (Documentary)
Produced by Roseanne Malfucci | Directed by Roseanne Malfucci and Joy E. Reed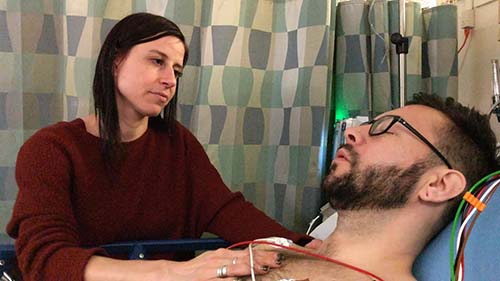 While supporting her partner Kelly in his gender confirmation surgery, Roseanne is triggered by her sexual trauma and faced with an unexpected opportunity to pursue legal action against her abuser. THE SUM OF OUR PARTS follows the couple on a quest to reclaim their identities and help each other heal.
The Transhumanist (Feature)
Directed by Anna Arlanova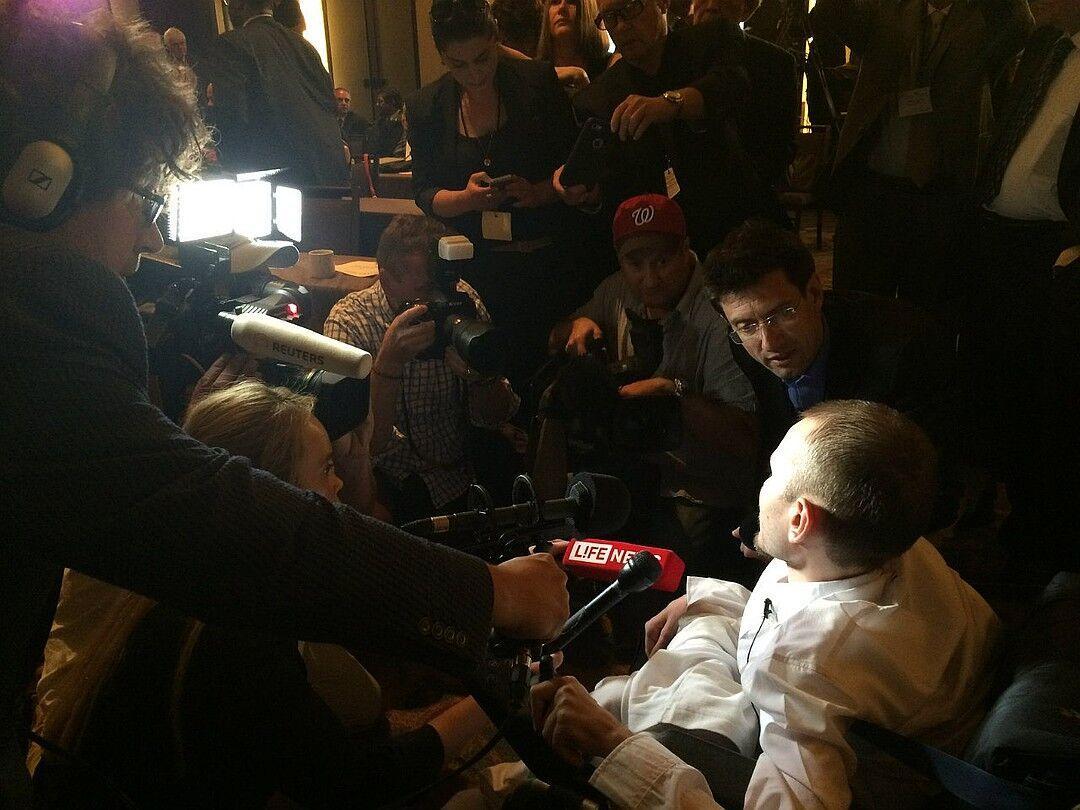 A person is diagnozed with a rare genetic disease. The existing medicine is unable to help him — so he decides to become the very first experimental subject of a head transplantation.
Too Soon: The Comedy of 9/11 (Documentary)
Produced and Directed by Nick Scown and Julie Seabaugh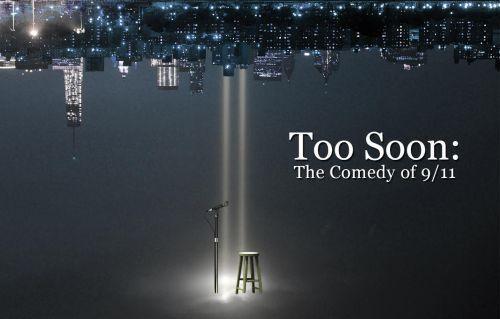 When it seems incomprehensible to laugh again in the aftermath of 9/11, comics struggle to tell jokes in the turbulent days, weeks, and years that follow. They ultimately discover that humor is in fact more vital than ever before as a force for uniting and healing audiences – and themselves – in the face of tragedy.
Uncommon Scents (Documentary)
Produced by Kristina Bauer and Angela Jensen Ehmke | Directed by Kristina Bauer, Angela Jensen Ehmke, and Pierre Thiebaut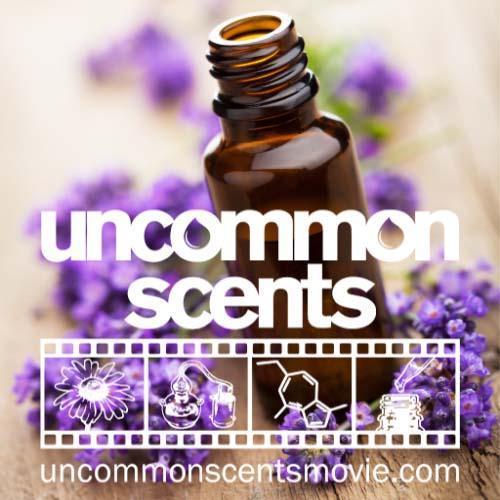 A passionate aromatherapist sets out to teach over-eager essential oil consumers about the need for education and safety and learns the most important lesson is that everyone, including educated aromatherapists like herself, need to change their ways.
Voice of Vanilla (Documentary)
Produced and Directed by Maureen Maloney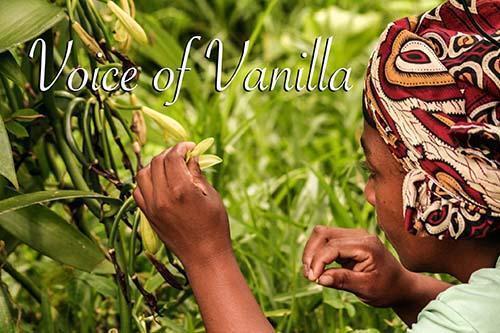 A Malagasy mother, whose livelihood depends on vanilla, will do whatever it takes to give her daughter a better life, but there are many challenges that threaten to destroy her chances…and possibly her world.
Voice of Vanilla is a documentary that follows one woman through her journey of vanilla cultivation, walking deep into the jungles and experiencing the day-to-day struggles of raising a child, growing her crops, battling storms, and defending her livelihood. This is a film that connects people across great distances through the shared experiences of humanity, and builds empathy for the many challenges women farmers are facing.
Water and Fire: Painting as a Paraplegic (Documentary)
Produced and Directed by Stephen J O'Shea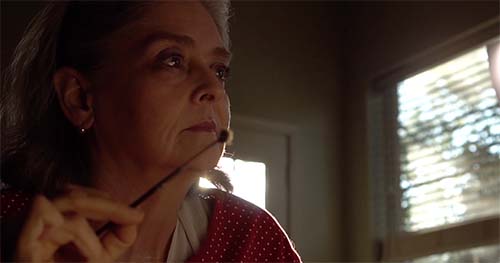 Water and Fire is a film about Kathyna Hatla, a painter turned paraplegic, who embarks on a cross-country pilgrimage to exhibit and display her artwork for the first time. The gallery of her exhibition is in Galveston, where she had her last fond memory as an able-bodied mother of four. It's been 20 years since Kat has visited the beach, and it's been her dream to launch her career as an artist for even longer. This film will capture both of these milestones, showcasing her drive and perseverance throughout.
Wissam: an Iraqi story (Documentary)
Produced by Taif Alkhudary | Directed by Mend Mariwany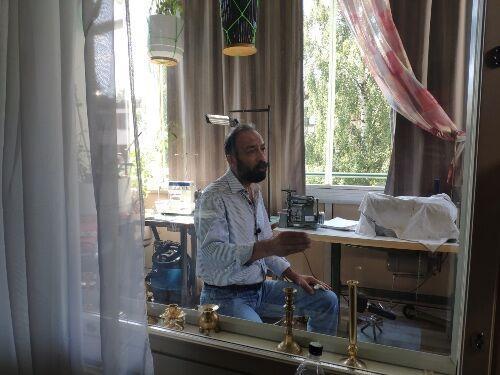 Iraq currently has between 250,000 and one million missing persons, estimated to be the highest number in the world.
Wissam follows the heart wrenching and sometimes absurd stories of the disappeared, families' search for their loved ones and activists' tireless and often treacherous work for justice and accountability.
Narrated by Salam, whose son Wissam was abducted by US forces in plain sight just 300 metres from his house in Baghdad in 2005, the film uncovers the impenetrable web of government officials, international institutions, global militaries, and paramilitaries that families and activists must navigate in order to find even the smallest traces of the missing.