Hot Films in the Making
Hot Films in the Making are films that we highly support. They have excellent concepts and brilliant filmmakers, they should be in our finals in the future.
500 Nations (Web/TV Series)
Produced by | Directed by Brenton Covington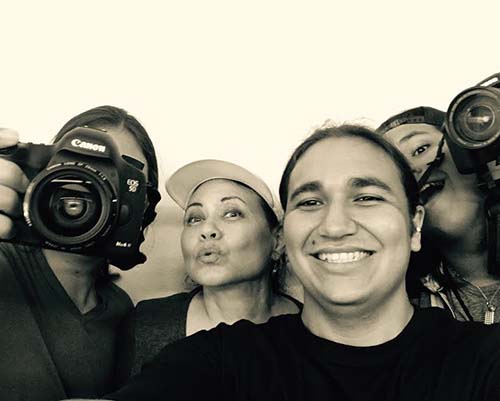 The joy and madness of three Native American brothers on a road trip exploring the depth of what it means to be Native American today. Our audience will get to witness this fascinating subculture from a never-seen-before point of view. Not as an outsider looking in, but through the unblinking lens of young digital-savvy natives coming-of- age, who are on a fearless and emotional journey to better understand their roots and each other.
There's is the story of courage, resilience, and indomitable spirit. Thus it's a uniquely American story.
It's also a timely one: With America feeling divided, and our global natural ecosystem in peril, this project is timely. Rock the Park+Parts Unknown
Flight of the Dodo (Short)
Produced by | Directed by Taras Demian Groves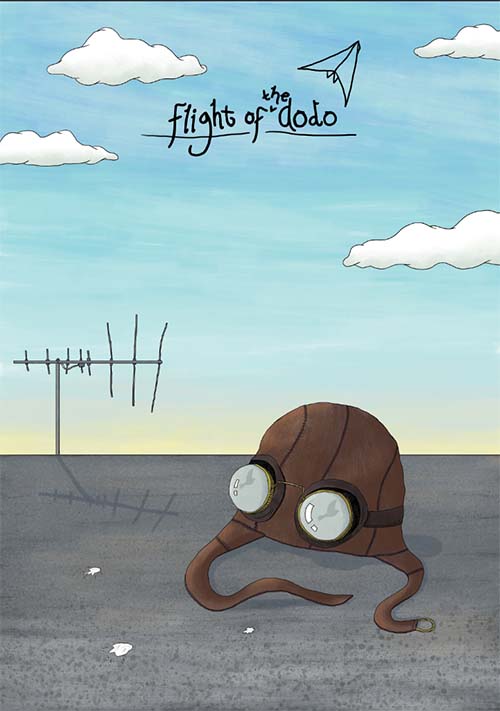 Flight of the Dodo is a short film, with a big heart, about a young boy who dreams of flying as he struggles to escape the confines of his difficult life.
Gran Circo (Documentary)
Produced by Temporal Filmes | Directed by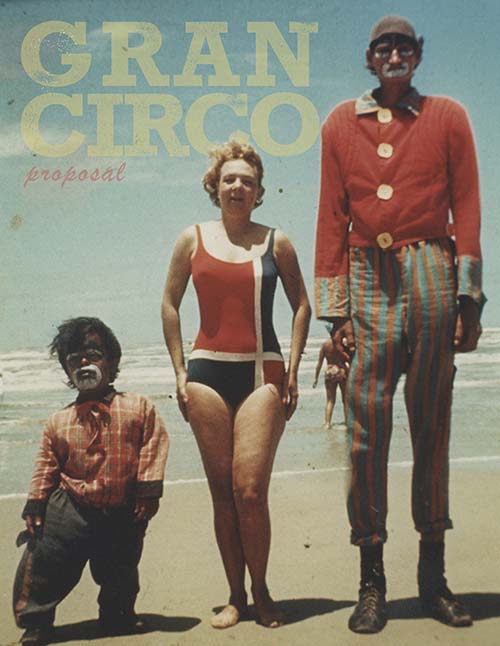 In the search for lost relatives and the history of her traditional circus family, filmmaker Fernanda Faya embarks on a journey of fantasy versus reality in an attempt to preserve a disappearing legacy. After finding relatives who are still living in the circus, she will immerse in this small-sized Latin American circus connecting to a lineage of strong female artists from her family and unveiling the universe of this extraordinary and segregated community.
Hema: The Dance of Life (Documentary)
Produced and Directed by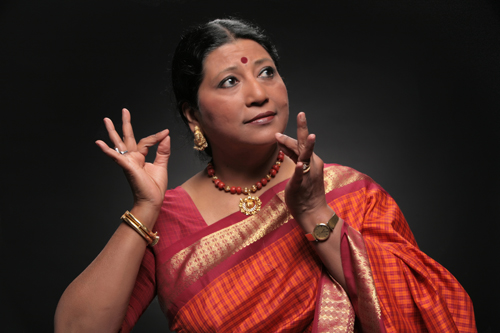 Hema: The Dance of Life, is a biographical documentary about Hema Rajagopalan, a classical Indian Dancer. This story is about her life: from child dance prodigy in India to struggling immigrant transplanted to America, eventually performing and teaching Bharata Natyam dance in Chicago. Interwoven through her story is the story of her family and the passion they share to dance, from her mother living under colonial rule to her granddaughter growing up in San Jose, California. Through dance, Hema has created a cultural oasis that helps the Indian diaspora community preserve their culture while building bridges of understanding to the wider population.
Latter Day Jew (Documentary)
Produced by | Directed by Aliza Rosen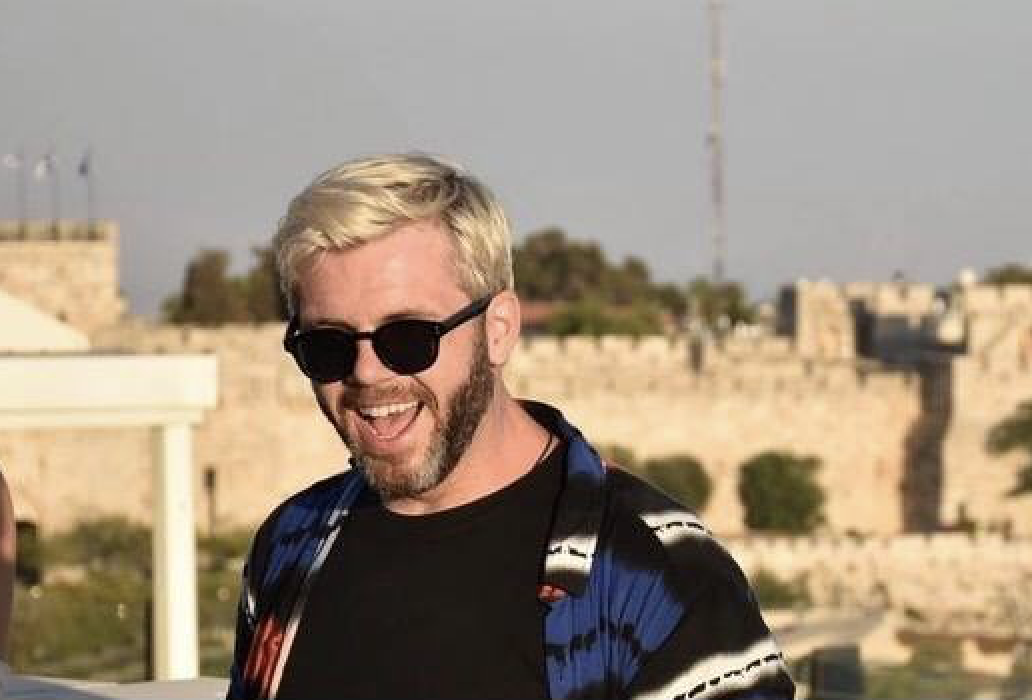 "Latter Day Jew" follows H. Alan Scott, a gay former Mormon/converted Jew/cancer survivor/writer-comedian, as he finds his spiritual path and prepares for his Bar Mitzvah. Visit LatterDayJew.com for more!
Little Narwhal (Feature)
Produced by | Directed by Jacob Okada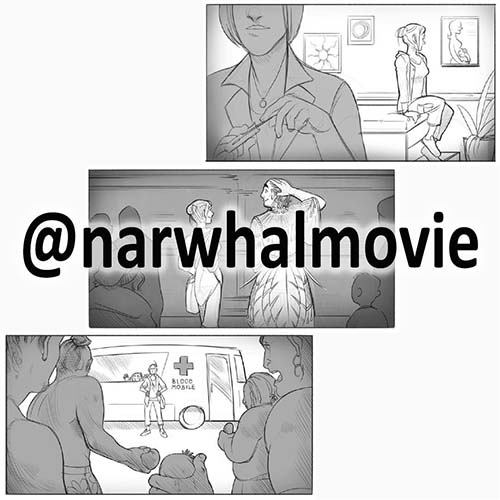 LITTLE NARWHAL is a cross-cultural love story with a science mystery set in contemporary New York City. When newlyweds Libby and Marco suffer a series of miscarriages they seek help from Libby's geneticist ex-fiancé and Little Narwhal, the reclusive immigrant community that Marco had abandoned. What they discover will change all of their lives forever.
Lollipop (Short)
Produced by Shannon Emigh, Alex Lampsos, and Hanaa Saleh Alfassi | Directed by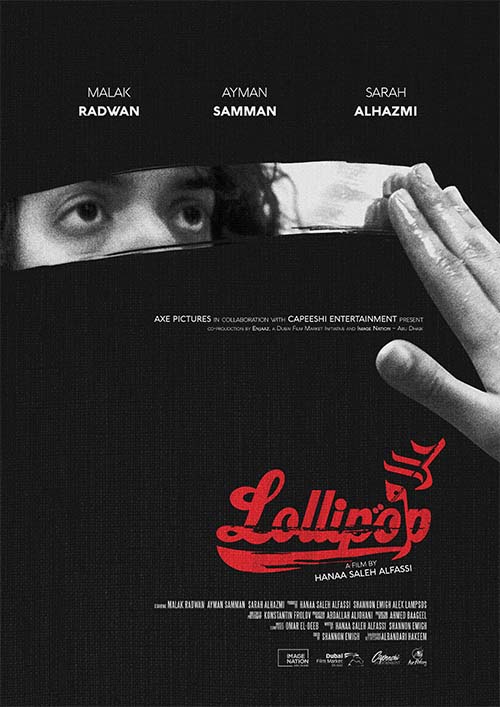 A coming of age short film about a 14 year-old Saudi girl who experiences the onset of puberty, which means she must begin wearing a full face cover, a black Niqab, but when her tormentor at school swipes her jacket a case of mistaken identity exposes the perversity of that girl's father.
Louder Than Thunder (Documentary)
Produced and Directed by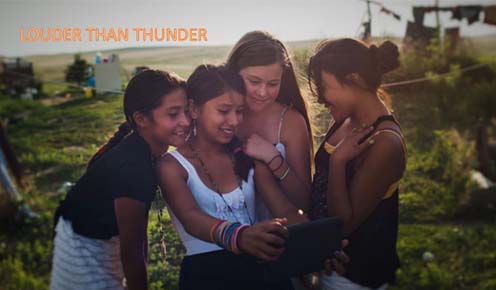 Tell me a fact, and I'll learn. Tell me the truth, and I'll believe. Tell me a story and I'll remember forever. In the last three years, more than 100 Lakota girls between the ages of 6-18 have attempted suicide on Pine Ridge Reservation. 47 have succeeded. Why? How can we stop these kids from killing themselves?
The truth is, we can't. They can. With our support.
LOUDER THAN THUNDER, the documentary, humanizes suicide statistics and dispels Native American stereotypes by putting cameras in the hands of three at-risk, Lakota girls as they navigate modern rez life and ancient Lakota culture at an untraditional math camp. Their stories lend insight and hope to this film's factual narrative.
Scramble the Seawolves (Documentary)
Produced by and Shannon Arballo | Directed by Jeff Arballo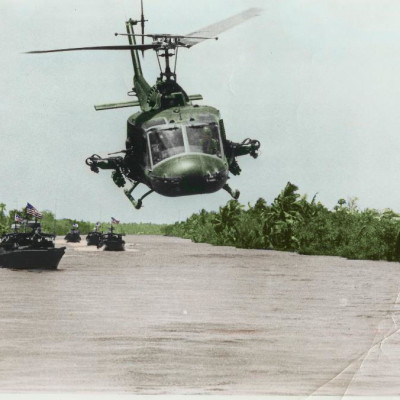 This is the Vietnam Story that most people have never heard. It is the captivating story of a very unique, one-of-a-kind all volunteer Navy Squadron that was commissioned and decommissioned inside Vietnam in support of Operation Gamewarden providing air support for the River Patrol Boats, Navy Seals and other branches of military that needed combat air support while under attack or in need of cover. They accomplished the impossible. 44 Seawolves paid the ultimate price and many suffer with the unseen wounds and scars of their time in Vietnam. 50 years later, the men of HA(L)-3 will receive the recognition for their sacrifice long overdue.
Souls of the Vermilion Sea (Documentary)
Produced by | Directed by Sean Bogle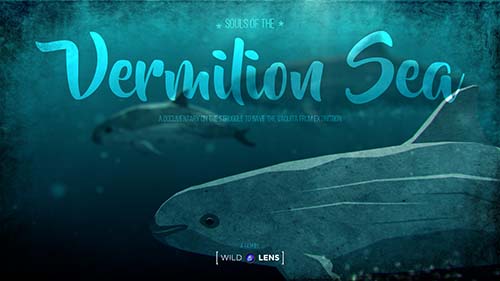 Souls of the Vermilion Sea follows the rapid loss of the world's most endangered marine mammal, the vaquita, and the human threads of power, desperation, complacence, and hope that weave the backdrop of this imperiled species' bleak decline and ambitious hope for the future.
Stoke (Feature)
Produced by | Directed by Phillips Payson and Zoe Eisenberg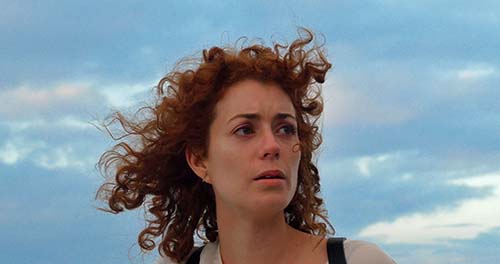 A grieving woman hires two unlikely tour guides to take her to visit an active volcano.
The Extraordinary Ordinary (Feature)
Produced by Maddison Bullock, Larry Minion, and Natalie Rodriguez | Directed by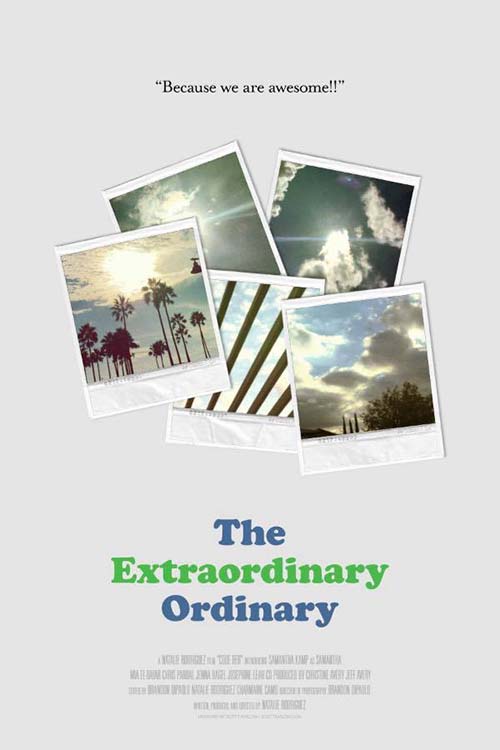 Three young adults come together through their passion for the arts, while they each overcome their history with mental health and trauma.
The Real Thing (Short)
Produced by Jon Gestal, Brandon Kelley | Directed by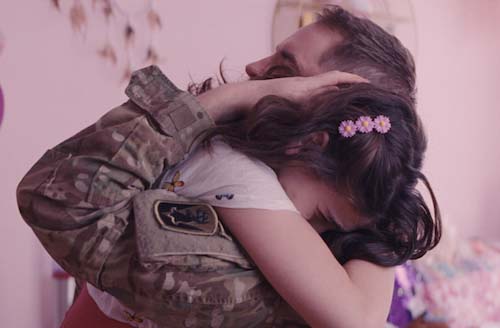 A Soldier returns home to surprise his recently-transitioned daughter.
A soldier returns home to surprise his daughter, Allie, who has transitioned from male to female while he was away. In his heart he has accepted her, but is afraid that he might accidentally say or do something to upset her. All through his house are pictures that remind him that life is different than when he left, but he finds solace in Allie's smiling face.
Meanwhile, Allie is facing the everyday tribulations of being trans in America. Her day at school is rife with obstacles from the school using her old name on a test to whether she's allowed to use the bathroom. Allie tries not to let it get to her.
The Thief (Documentary)
Produced by | Directed by Jacob Lees Johnson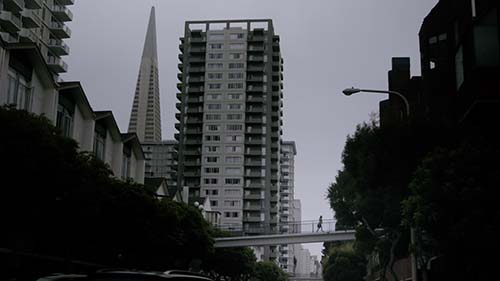 McKenzie, fresh out of acting school and new to San Francisco, is befriended by two affectionate eco-activists, Nick and Oran. Under enlightening podcasts, the three road trip to the activists' backward hometown, Elko NV. Friends there are fraught with their father's death but find joy in his memory. On a retired train engine, Oran tells McKenzie of the painful event underpinning his human compassion and his resolve to fix climate change. McKenzie returns to San Francisco more prepared to cheerfully take on challenges ahead in her life.
To The Last Drop (Documentary)
Produced and Directed by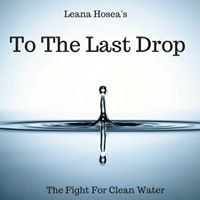 Water is life. What's in yours? America's drinking water is being rapidly polluted, and our health is at stake. Across the country, people are taking a stand. To the Last Drop follows the journeys of three women, joining forces to fight against all odds to secure safe water. Will these unlikely allies – an African American activist, a white Trump voter and a Native American, be able to overcome their differences and succeed? Flint woke up the nation, but look around. It's happening everywhere – even to you. Will we be able to protect our diminishing clean water?
Under the Microscope: The Life and Work of Wilhelm Reich (Documentary)
Produced by Glenn Orkin | Directed by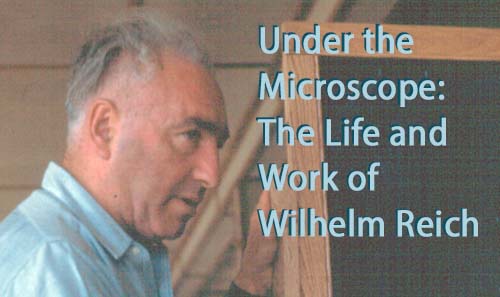 Wilhelm Reich, M.D. (1897-1957) created a unique and valuable legacy of social, medical and scientific achievements in psychoanalysis and psychiatry; sexual health; the psychology of fascism; cellular research; the origin and experimental treatment of diseases such as cancer; infant and childhood health; and weather experimentation. Tragically, Reich's published books and research journals were banned and burned by the United States government in 1956. Distortions and misrepresentations of Reich and his work persist to this day in print, film, and throughout the Internet. This painstakingly researched documentary film will help to correct and dispel these distorted narratives.
White Trash Love (Short)
Produced by | Directed by James Kicklighter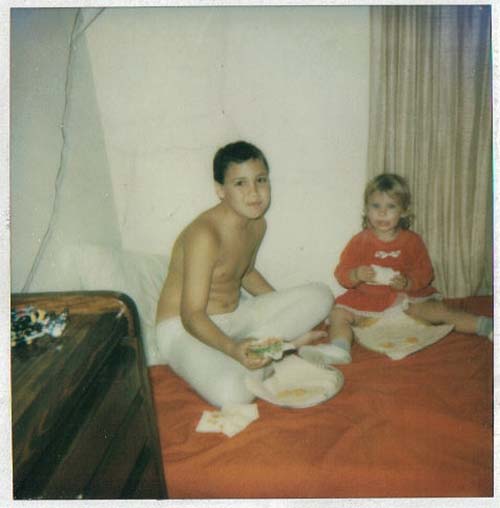 ADAM, 35, is an emotionally closed off, professionally frustrated work from home editor for a reality show called White Trash Weddings- a fact all the more frustrating given how hard he's worked to escape his humble roots.
CAROLINE, is Adam's drug addicted younger sister. Street sexy, she shows up at his door sporting a short skirt, a tube top, and a smile 🙂 She's holding a white trash bag full of her belongings. She's fresh out of jail, again, and wanting a place to stay for herself and her son Brandon for a few days until her bed in the halfway house opens up.
Adam wants not part of it but relents.
The story is about addiction, family affects, and healing wounds from the past