Hot Films in the Making
Hot Films in the Making are films that we highly support. They have excellent concepts and brilliant filmmakers, they should be in our finals in the future.
Spring Grant 2017 Hot Films in the Making
500 Nations (Web/TV Series)
Produced by | Directed by Brenton Covington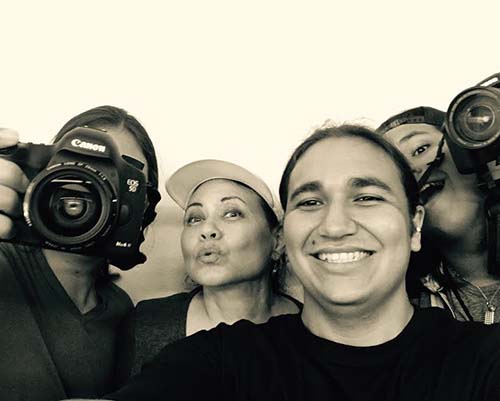 The joy and madness of three Native American brothers on a road trip exploring the depth of what it means to be Native American today. Our audience will get to witness this fascinating subculture from a never-seen-before point of view. Not as an outsider looking in, but through the unblinking lens of young digital-savvy natives coming-of- age, who are on a fearless and emotional journey to better understand their roots and each other.
There's is the story of courage, resilience, and indomitable spirit. Thus it's a uniquely American story.
It's also a timely one: With America feeling divided, and our global natural ecosystem in peril, this project is timely. Rock the Park+Parts Unknown
Flight of the Dodo (Short)
Produced by | Directed by Taras Demian Groves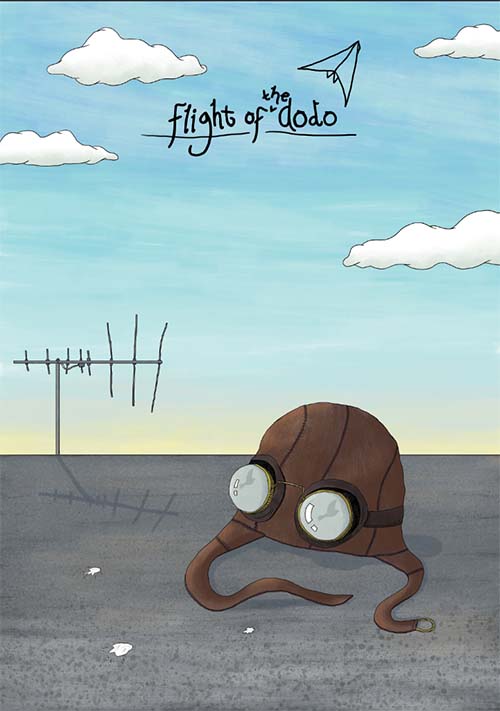 Flight of the Dodo is a short film, with a big heart, about a young boy who dreams of flying as he struggles to escape the confines of his difficult life.
Gran Circo (Documentary)
Produced by Temporal Filmes | Directed by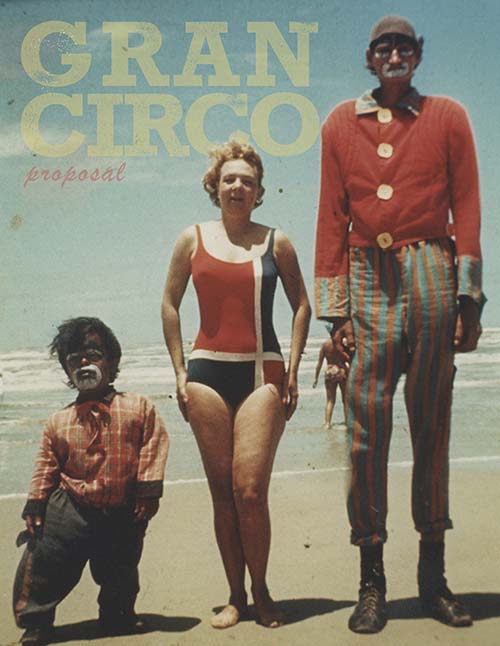 In the search for lost relatives and the history of her traditional circus family, filmmaker Fernanda Faya embarks on a journey of fantasy versus reality in an attempt to preserve a disappearing legacy. After finding relatives who are still living in the circus, she will immerse in this small-sized Latin American circus connecting to a lineage of strong female artists from her family and unveiling the universe of this extraordinary and segregated community.
Hema: The Dance of Life (Documentary)
Produced and Directed by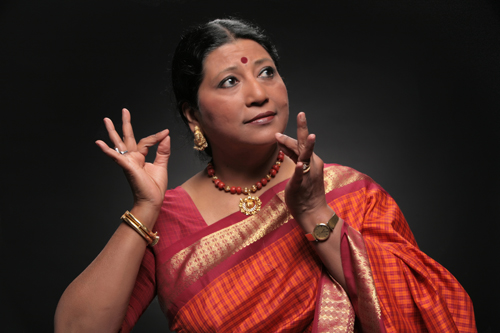 Hema: The Dance of Life, is a biographical documentary about Hema Rajagopalan, a classical Indian Dancer. This story is about her life: from child dance prodigy in India to struggling immigrant transplanted to America, eventually performing and teaching Bharata Natyam dance in Chicago. Interwoven through her story is the story of her family and the passion they share to dance, from her mother living under colonial rule to her granddaughter growing up in San Jose, California. Through dance, Hema has created a cultural oasis that helps the Indian diaspora community preserve their culture while building bridges of understanding to the wider population.
Latter Day Jew (Documentary)
Produced by | Directed by Aliza Rosen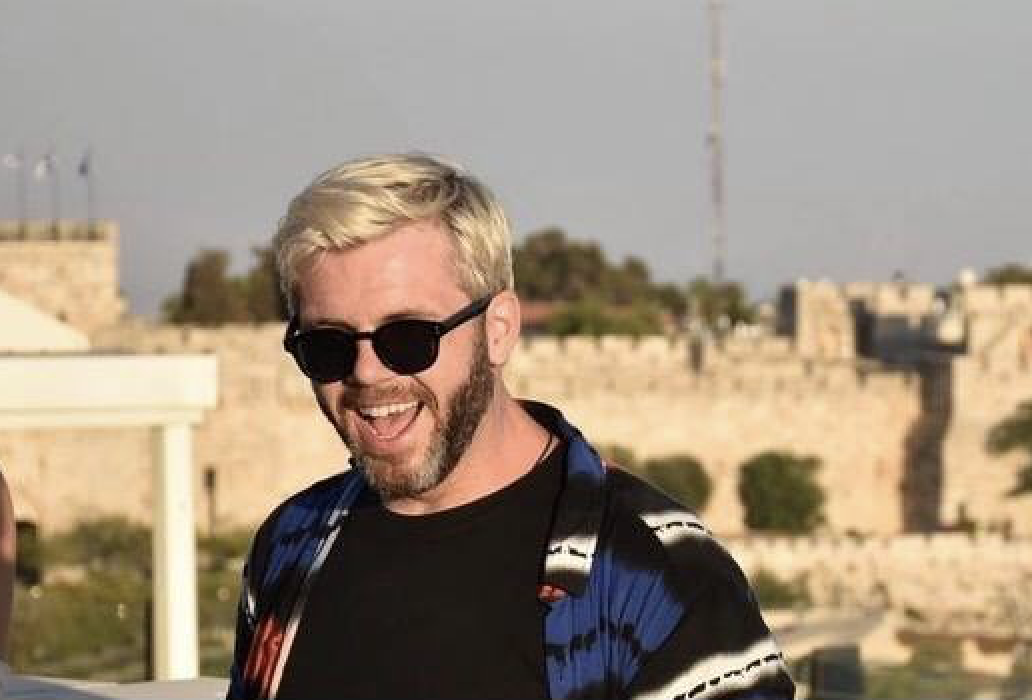 "Latter Day Jew" follows H. Alan Scott, a gay former Mormon/converted Jew/cancer survivor/writer-comedian, as he finds his spiritual path and prepares for his Bar Mitzvah. Visit LatterDayJew.com for more!
Little Narwhal (Feature)
Produced by | Directed by Jacob Okada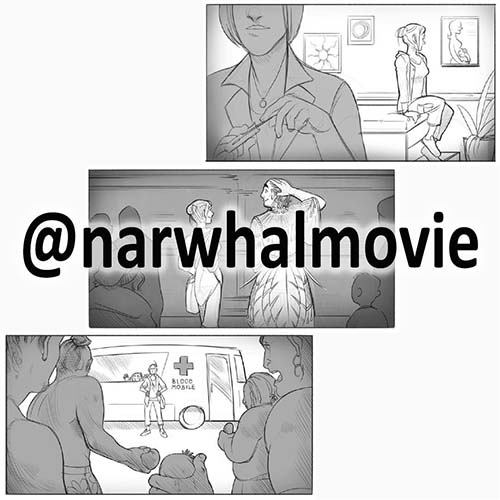 LITTLE NARWHAL is a cross-cultural love story with a science mystery set in contemporary New York City. When newlyweds Libby and Marco suffer a series of miscarriages they seek help from Libby's geneticist ex-fiancé and Little Narwhal, the reclusive immigrant community that Marco had abandoned. What they discover will change all of their lives forever.
Lollipop (Short)
Produced by Shannon Emigh, Alex Lampsos, and Hanaa Saleh Alfassi | Directed by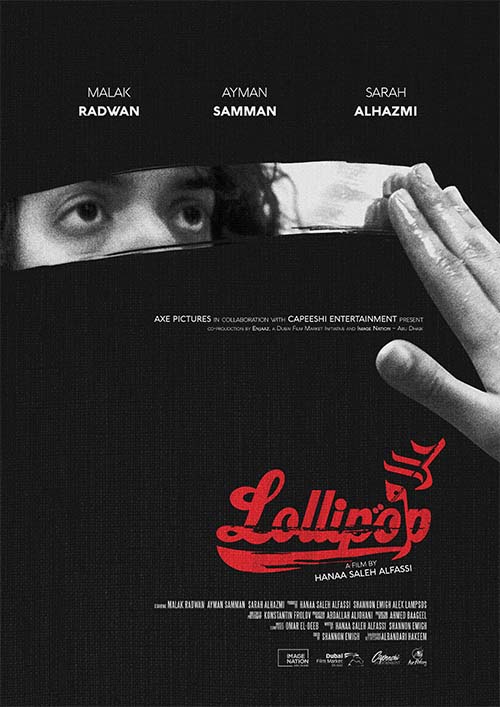 A coming of age short film about a 14 year-old Saudi girl who experiences the onset of puberty, which means she must begin wearing a full face cover, a black Niqab, but when her tormentor at school swipes her jacket a case of mistaken identity exposes the perversity of that girl's father.
Louder Than Thunder (Documentary)
Produced and Directed by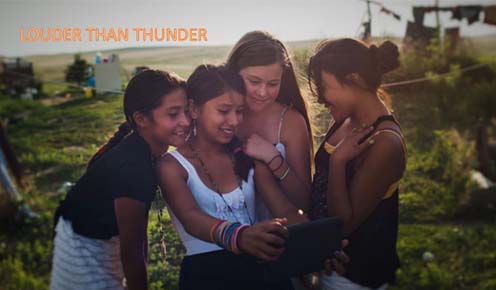 Tell me a fact, and I'll learn. Tell me the truth, and I'll believe. Tell me a story and I'll remember forever. In the last three years, more than 100 Lakota girls between the ages of 6-18 have attempted suicide on Pine Ridge Reservation. 47 have succeeded. Why? How can we stop these kids from killing themselves?
The truth is, we can't. They can. With our support.
LOUDER THAN THUNDER, the documentary, humanizes suicide statistics and dispels Native American stereotypes by putting cameras in the hands of three at-risk, Lakota girls as they navigate modern rez life and ancient Lakota culture at an untraditional math camp. Their stories lend insight and hope to this film's factual narrative.
Scramble the Seawolves (Documentary)
Produced by and Shannon Arballo | Directed by Jeff Arballo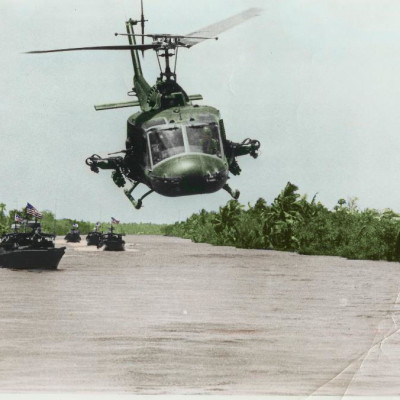 This is the Vietnam Story that most people have never heard. It is the captivating story of a very unique, one-of-a-kind all volunteer Navy Squadron that was commissioned and decommissioned inside Vietnam in support of Operation Gamewarden providing air support for the River Patrol Boats, Navy Seals and other branches of military that needed combat air support while under attack or in need of cover. They accomplished the impossible. 44 Seawolves paid the ultimate price and many suffer with the unseen wounds and scars of their time in Vietnam. 50 years later, the men of HA(L)-3 will receive the recognition for their sacrifice long overdue.
Souls of the Vermilion Sea (Documentary)
Produced by | Directed by Sean Bogle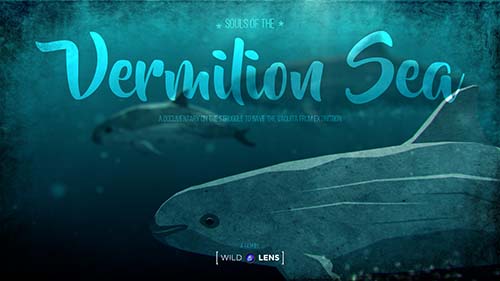 Souls of the Vermilion Sea follows the rapid loss of the world's most endangered marine mammal, the vaquita, and the human threads of power, desperation, complacence, and hope that weave the backdrop of this imperiled species' bleak decline and ambitious hope for the future.
Stoke (Feature)
Produced by | Directed by Phillips Payson and Zoe Eisenberg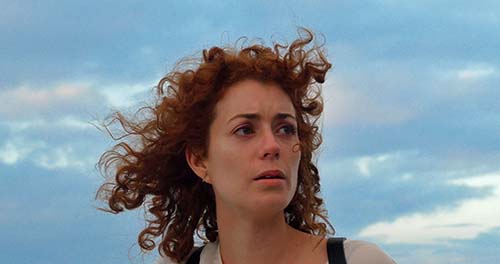 A grieving woman hires two unlikely tour guides to take her to visit an active volcano.
The Extraordinary Ordinary (Feature)
Produced by Maddison Bullock, Larry Minion, and Natalie Rodriguez | Directed by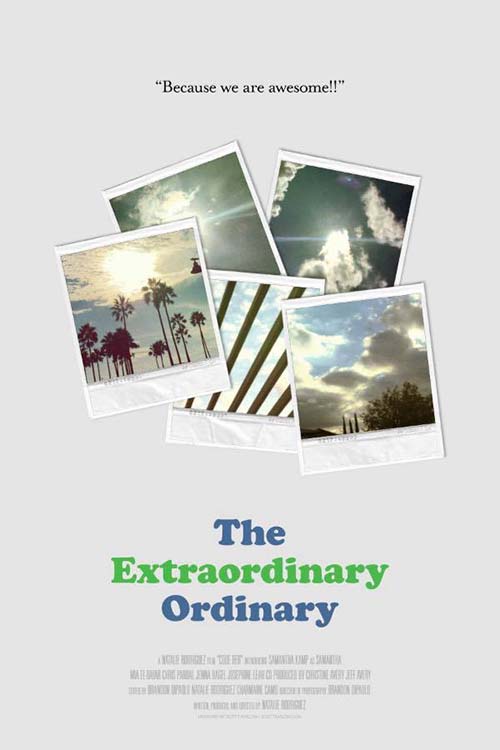 Three young adults come together through their passion for the arts, while they each overcome their history with mental health and trauma.
The Real Thing (Short)
Produced by Jon Gestal, Brandon Kelley | Directed by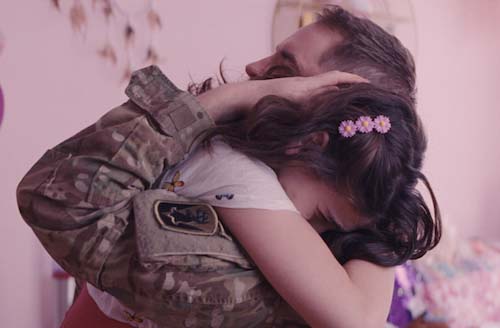 A Soldier returns home to surprise his recently-transitioned daughter.
A soldier returns home to surprise his daughter, Allie, who has transitioned from male to female while he was away. In his heart he has accepted her, but is afraid that he might accidentally say or do something to upset her. All through his house are pictures that remind him that life is different than when he left, but he finds solace in Allie's smiling face.
Meanwhile, Allie is facing the everyday tribulations of being trans in America. Her day at school is rife with obstacles from the school using her old name on a test to whether she's allowed to use the bathroom. Allie tries not to let it get to her.
The Thief (Documentary)
Produced by | Directed by Jacob Lees Johnson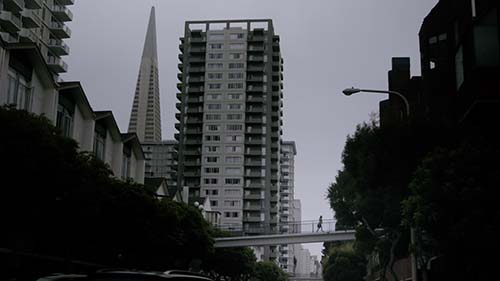 McKenzie, fresh out of acting school and new to San Francisco, is befriended by two affectionate eco-activists, Nick and Oran. Under enlightening podcasts, the three road trip to the activists' backward hometown, Elko NV. Friends there are fraught with their father's death but find joy in his memory. On a retired train engine, Oran tells McKenzie of the painful event underpinning his human compassion and his resolve to fix climate change. McKenzie returns to San Francisco more prepared to cheerfully take on challenges ahead in her life.
To The Last Drop (Documentary)
Produced and Directed by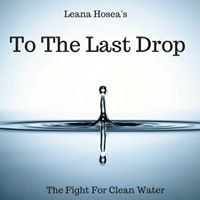 Water is life. What's in yours? America's drinking water is being rapidly polluted, and our health is at stake. Across the country, people are taking a stand. To the Last Drop follows the journeys of three women, joining forces to fight against all odds to secure safe water. Will these unlikely allies – an African American activist, a white Trump voter and a Native American, be able to overcome their differences and succeed? Flint woke up the nation, but look around. It's happening everywhere – even to you. Will we be able to protect our diminishing clean water?
Under the Microscope: The Life and Work of Wilhelm Reich (Documentary)
Produced by Glenn Orkin | Directed by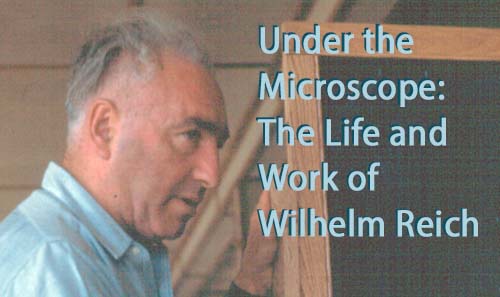 Wilhelm Reich, M.D. (1897-1957) created a unique and valuable legacy of social, medical and scientific achievements in psychoanalysis and psychiatry; sexual health; the psychology of fascism; cellular research; the origin and experimental treatment of diseases such as cancer; infant and childhood health; and weather experimentation. Tragically, Reich's published books and research journals were banned and burned by the United States government in 1956. Distortions and misrepresentations of Reich and his work persist to this day in print, film, and throughout the Internet. This painstakingly researched documentary film will help to correct and dispel these distorted narratives.
White Trash Love (Short)
Produced by | Directed by James Kicklighter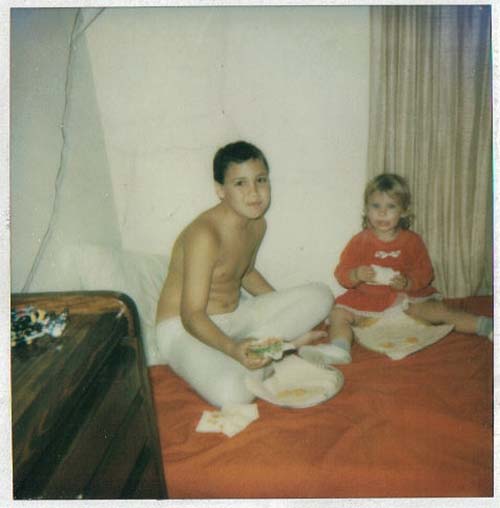 ADAM, 35, is an emotionally closed off, professionally frustrated work from home editor for a reality show called White Trash Weddings- a fact all the more frustrating given how hard he's worked to escape his humble roots.
CAROLINE, is Adam's drug addicted younger sister. Street sexy, she shows up at his door sporting a short skirt, a tube top, and a smile 🙂 She's holding a white trash bag full of her belongings. She's fresh out of jail, again, and wanting a place to stay for herself and her son Brandon for a few days until her bed in the halfway house opens up.
Adam wants not part of it but relents.
The story is about addiction, family affects, and healing wounds from the past
Summer Grant 2017 Hot Films in the Making
Books, Beds and Baths (Short)
Produced and Directed by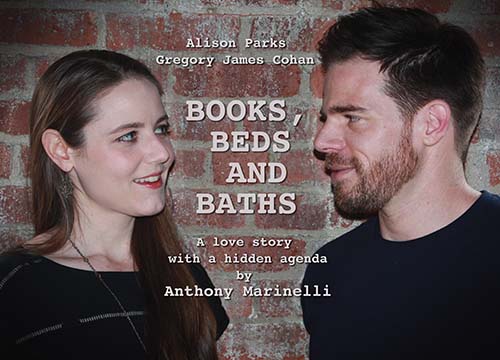 A chance meeting in a New York City bookstore results in two people, Ryan, a 35 year-old would-be musician, and Ashley, a 28 year-old best selling author of crime fiction, falling in love and learning about the possibilities and pitfalls that occur in relationships where one is more successful than the other. Love turns to jealousy, paranoia and eventually violence when Ryan suspects Ashley of "stealing" his life for her new novel.
Breaking the Bee (Documentary)
Produced by | Directed by Sam Rega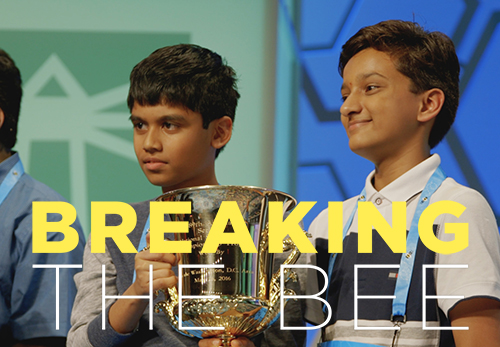 An inside-look at the two-decade dynasty of Indian-American students winning the Scripps National Spelling Bee. "Breaking the Bee" follows several second-generation Indian-American children over the course of a year, or "bee season," as they train to become a national spelling bee champion. Some are in their final year of eligibility while others are just beginning their careers. With expert commentary from Dr. Sanjay Gupta, Fareed Zakaria, comedian Hari Kondabolu, ESPN's Kevin Negandhi and past winners, the film also offers an analysis into what drives this trend, while exploring the ups and downs of chasing a dream and pondering just how long this incredible trend can last.
Dancing with Dystonia (Feature)
Produced and Directed by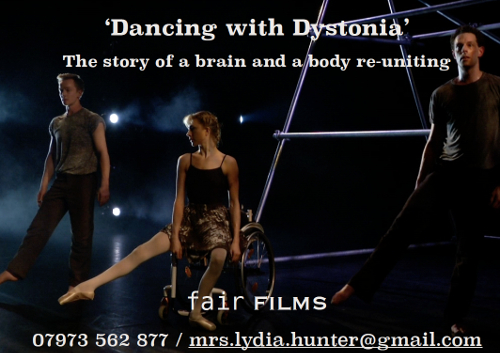 Dancing with Dystonia is a film about the brain and the body reuniting. We follow Suzie Birchwood, one of the UK's leading disabled dancers. Suzie was on course for a glittering career in ballet before she was struck down at 17 with dystonia: a condition that painfully distorts the body into impossible positions. She spent 18 years in a wheelchair. In the summer of 2015, she worked with Dr Joaquin Farias, a neuro-plastician based in Toronto.
Who got her walking again in four days.
This film blends the arts with cutting edge neuroscience, and shows how they can combine
to reunite the brain and the body to produce life changing results. Please contact L Hunter for further details.
Middle Men (Documentary)
Produced by Rochelle White and James Gray | Directed by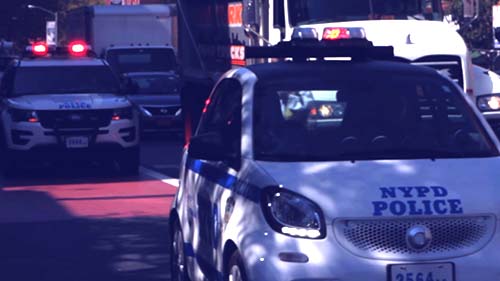 Middle Men" explores modern day effects policing and its treatment toward minorities. It spotlights police officers as "middlemen," sworn to protect, but governed by statistics and quotas. While discussing how their interactions operate in a tainted criminal justice system we speak with surviving families of unarmed victims of color who continue to fight for their loved ones legacy despite non-indictments and not guilty verdicts. Overall, this film is able to chip away at the blue wall while providing perspective to the viewer.
The Psychotronic Documentary (Documentary)
Produced by Sergio Karmy | Directed by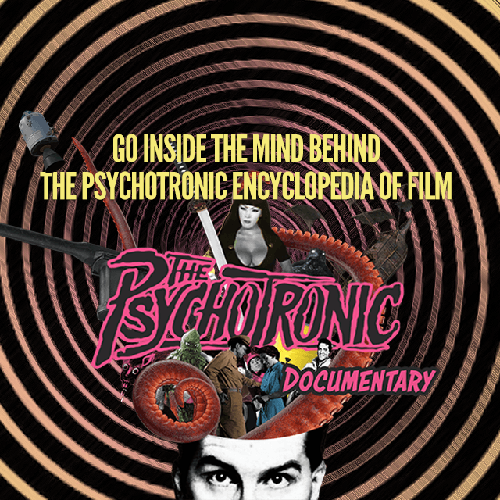 Michael J. Weldon took on the task of cataloging the forgotten gems of cinema. The slightly offbeat, the outlandishly bizarre, the no-budget quickies and the occasional multimillion-dollar box-office smash were lovingly listed within The Psychotronic magazines and books Michael wrote, inspiring Academy Award-winning filmmakers, a Pulitzer Prize-winning novelist and a multitude of other artists through four generations. All while fans and the famous, including Johnny Ramone, Mark Mothersbaugh of DEVO, Quentin Tarantino and Paul Thomas Anderson, would visit Michael's movie memorabilia and classic record store in New York's East Village, Psychotronic.
Tracing the Hairstons (Documentary)
Produced and Directed by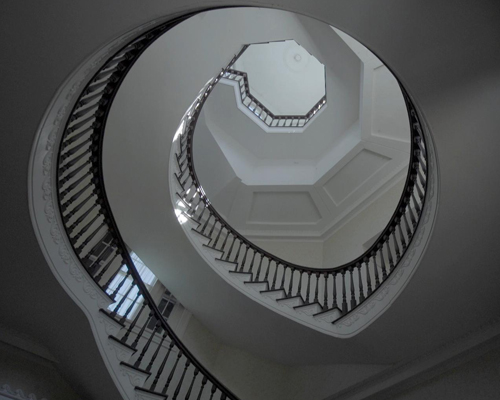 This three-part documentary series explores the journey of the Hairstons, one of America's largest slave holding families from both the black and white perspective.
Unteachable (formerly known as Intuition) (Documentary)
Produced by Lisa Teh | Directed by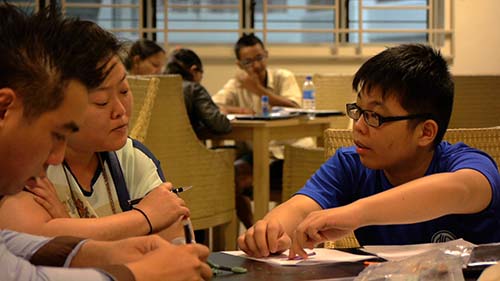 Unteachable follows the story of a teenage boy at the bottom rung of the academic ladder in a grades-obsessed society, and a young teacher's mission to transform the way learning is conducted in classrooms.
Winning Wings (Documentary)
Produced and Directed by
The Champ and IndyCar legacy of Newman/Haas Racing is one of historical significance, but it was only made possible by the incredible mechanics, truck drivers, decal artists, and champions that made up a team for the ages.
Fall Grant 2017 Hot Films in the Making
¡Boza! (Documentary)
Produced and Directed by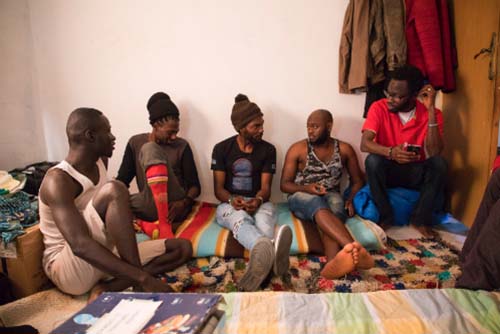 ¡Boza! is a feature length, character-driven documentary that follows the lives of three young sub-Saharan African immigrants who left home in their teens to embark on their years-long journey to Spain. Crossing the Sahara Desert by foot, spending months to years living in the migrant forest camps of Morocco, and finally making the dangerous crossing to the Spanish mainland or territories by land or sea, these three distinct immigration stories have one thing in common: their incredible optimism in the face of inconceivable adversity. Through parallel storytelling, the film compares these three inspiring stories of success to the hopes of a group of migrants living in the slums of Tangier.
Blue Collar Hustle (Web/TV Series)
Produced by | Directed by Alonge Hawes and Geoffrey Henderson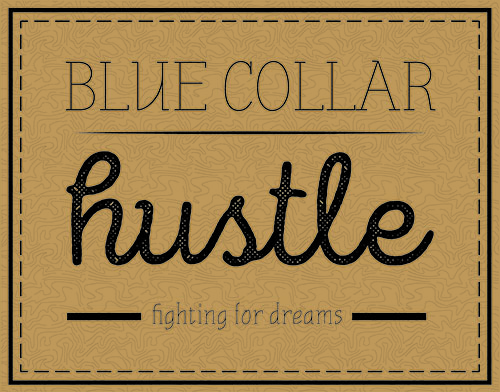 Four young men from Stone Mountain, Ga attempt to change their destinies utilizing music, art, and imagination. All while juggling families, careers, and the realities that come with existing as black men in modern society.
Boris: Portrait of an Artist as an Old Man (Documentary)
Produced and Directed by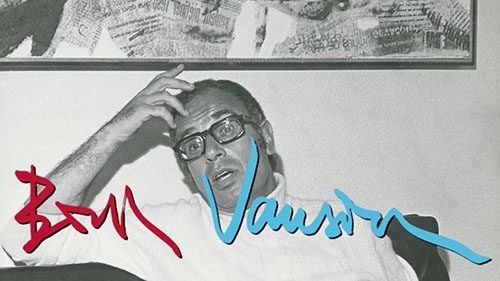 Swiss painter Boris Vansier reflects on his seventy-plus years of daily artistic practice in a series of interviews with his granddaughter, unseen interviewer and filmmaker, Natalie Vansier. His playful commentary raises broader questions about how we view artists and the fruits of their labours. What value do we assign a professional artist versus an amateur one? What is the importance of the cult 'originality' in art historical discourse? How tenable is the entrenched distinction between modern and contemporary art? And finally – who and what is an artist? Amidst vibrant flashes of his fifteen hundred paintings, Boris revives many outmoded ideas about art that still persist today.
BUTTERFLIES IN BERLIN – Diary of a Soul Split in Two (Short)
Produced by Antonio Luca Padovani | Directed by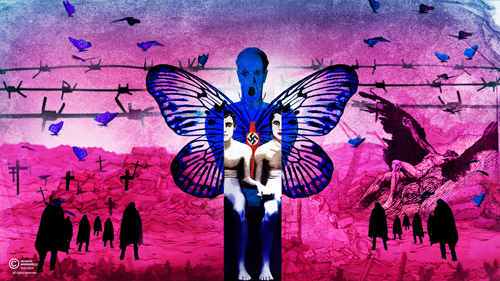 The life of a man narrated through 4 passages that represent his physical and spiritual transformation, as 4 are the Metamorphosis of the butterfly (egg, caterpillar, pupa and adult). Film is set in Berlin during the Weimar's Republic (1930's). Alex, a Jewish man feels like a girl trapped inside a men's body. He meets doctor Magnus Hirschfeld and finally he finds comfort to his soul in torment. Desperately confused in consultation with dott. Hirschfeld, one of the most eminent and controversial sexologists, "he" decided to become "she".But Hitler's rise is coming and nothing is like before, a current of discrimination and hatred towards the Jews and "deviant people" invaded Germany.
Clean! The Series (Web/TV Series)
Produced by | Directed by Jesse Petrick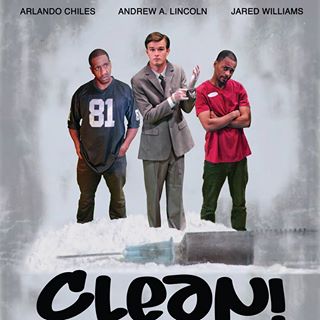 Clean! is a sixty minute binge worthy series set in downtrodden urban Oakland, California. Threatened with eviction from his upscale home by his mother, Ian, a germophobic, ocd college graduate, takes a job as a novice counselor at an addiction center. Ian meets his match, a streetwise, ex-addict lead counselor, Fred, who gives Ian unconventional lessons in addiction and empathy, which spiral him into the lives of the staff and clients and their families.
Into Bridge (Short)
Produced and Directed by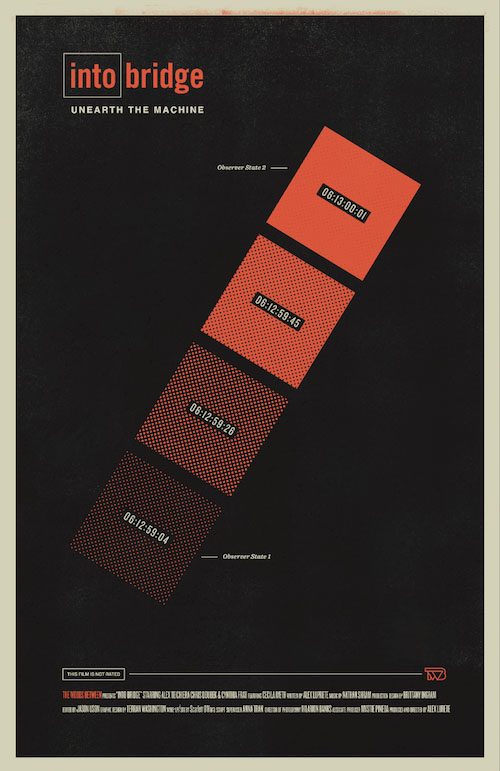 Guilt, delusion and suspense blur as a man struggles to recall the truth behind the death of his brother and a machine that bridge's parallel worlds.
Now and Again (Documentary)
Produced by | Directed by Alex Leff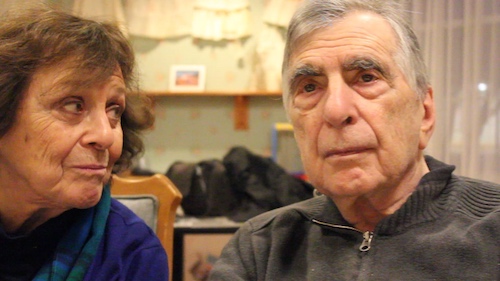 When a grandfather loses his memory to Alzheimer's, his grandsons go on an adventure to find it. The brothers are searching for places aged by time, from the photographs their grandfather took on his old bike ride. Their mission is to recreate these photographs and find out how these places have changed since. Interviews with their grandma and mother, blend with family footage from 1950s film reels to 1990s videocassettes, telling the story of three generations of love, conflict, and life.
Now That You Know (Feature)
Produced by | Directed by Alan Brooks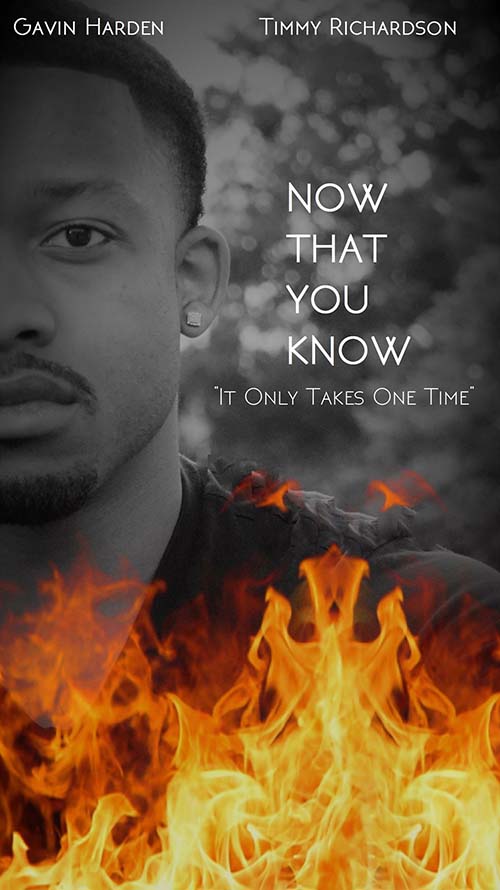 Tagline- Seventeen year old Andre is confronted with the fight of his life when he hears three letters… HIV!
His dream of pursuing the Major Leagues halts. Is the diagnosis real and where did he get it???? Things explode! As the plot unfolds on his journey, Andre is confronted with the death of a friend from AIDS, the molestation of one of his girlfriends and other issues, but his biggest dilemma is WHO GAVE HIM HIV. In the end, he gains restorative hope through forgiveness and faith.
The audience will laugh, cry and leave the theater glad they took this journey with Andre.
TAB (Short)
Produced by Jeffery Palmer | Directed by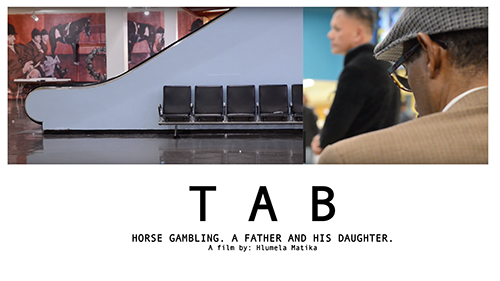 A father struggling with a gambling addiction tries to save for a better future. An outing with his two daughters quickly turns into a day stuck in the parking lot of racetrack in South Africa as the two cope with abandonment. On this day they decide to go into the gambling arena, against their fathers instructions.
The First Lessons (Short)
Produced and Directed by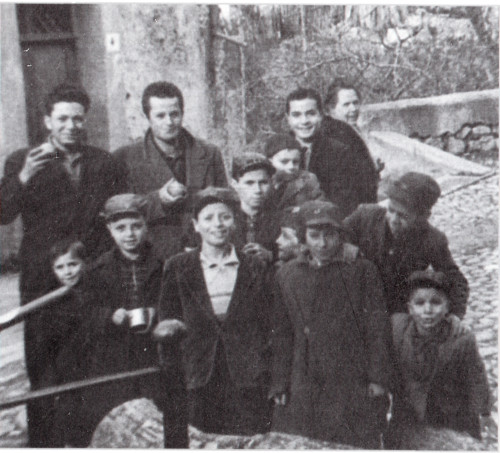 The old folks from the village used to stop me when they would see me running around the piazza, trying to escape the ghosts that were hunting the alleys behind the church.
They would ask me whom I belonged to. "I belong to Peppino", I would reply.
My grandfather, whom I never met. The only thing I know about him is that he died far from home, when my father was a kid. And that he left him with some terrible teachings.
The Shoemakers Tale (Short)
Produced by | Directed by Richard Prendergast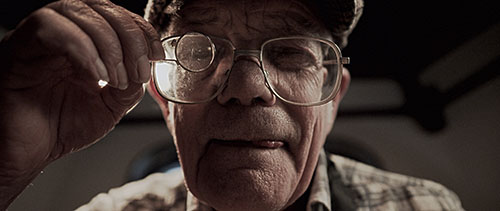 The Shoemakers Tale is an enchanting film that follows the journey of our would be princess as she drifts off to sleep and finds herself in a fantasy dreamland, only to discover she has no shoes and of course, no princesses outfit is complete without shoes…
Our collaboration with LK Bennett is a modern day twist on a classic fairy tale theme.The Shoemakers Tale showcases our high production values, knowledge and attention to detail here at SubMotion Productions. It is an example of our ability to produce beautifully crafted visuals, VFX and show true direction in our work and of course all with added sparkle.
The Weeping Season (Documentary)
Produced and Directed by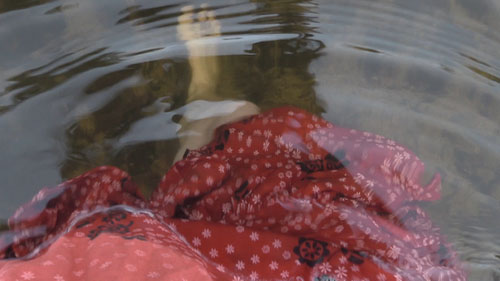 A filmmaker untangles the mystery of her father's 1983 disappearance in the Venezuelan Amazon while examining the disintegration of Venezuela under its current dictatorship and the wave of emigration that has resulted from it.
Turístico (Feature)
Produced and Directed by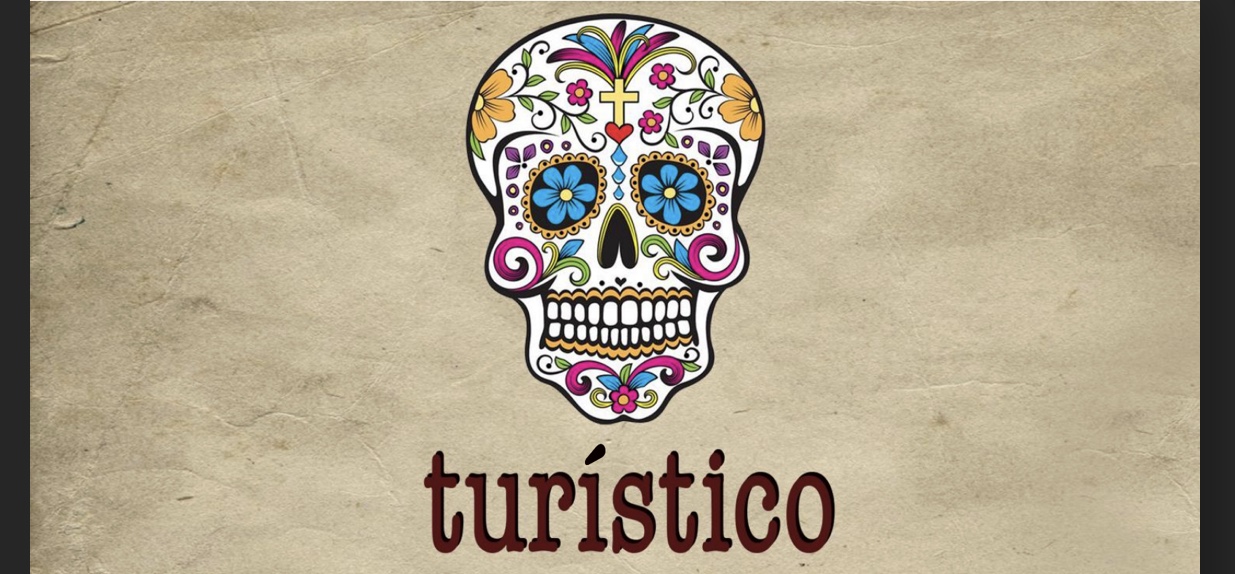 Henry Montgomery is a self destructive lost soul that feeds his depression and pain with hard drugs and alcohol. His brother, Ben finds out he has terminal Brain cancer and is given days to live. A light finally shines on Henry as he helps his brother escape the negativity from what the doctors are telling him. They embark on a trip from Los Angeles to Tijuana, Mexico with hopes to find different answers for both of their problems life has given them. Along the way, they meet a handful of interesting people that impact their lives and give them a remedy for hope down the long stretch. They both learn that sometimes you have to learn to let go to move on.
Undeniably Young: Nora Young and the Six-Day Race (Short)
Produced and Directed by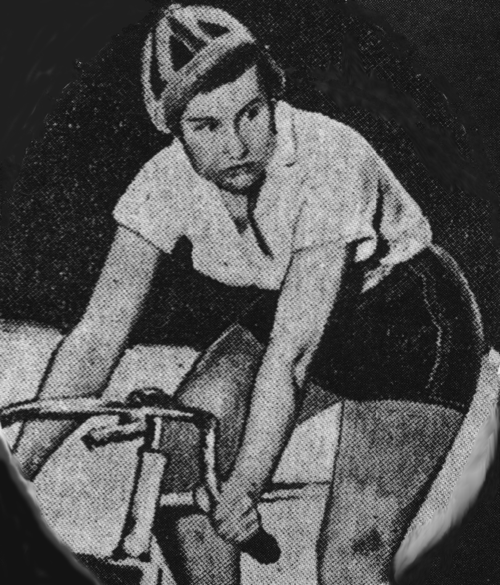 UNDENIABLY YOUNG: NORA YOUNG AND THE SIX-DAY RACE is a mostly animated short about a young female cyclist who breaks into the wacky, dangerous and wildly popular world of men's Six-Day Bike racing during the Jazz Age.
Voices That Heal (Documentary)
Produced by | Directed by Jose Huaman Turpo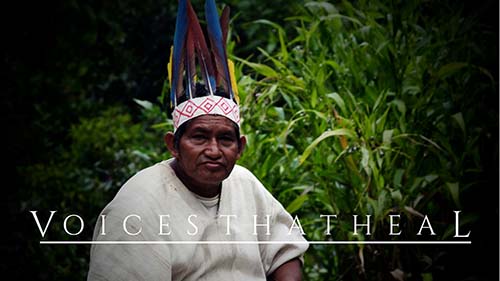 In Voices That Heal, we witness the traditions of four endangered indigenous communities as they share their sacred healing rituals that have existed for centuries deep within the heart of the Amazon.
Women Versus Cancer (Documentary)
Produced by and Colin Pons | Directed by Maria Chrisá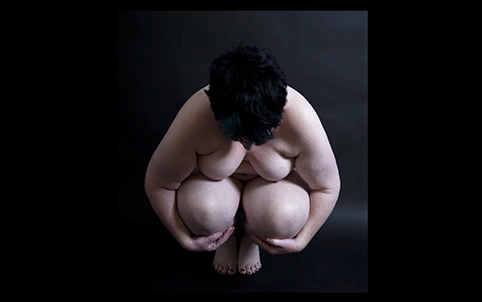 The documentary "Women versus Cancer" portrays inspiring stories of four women artists (from UK, Brazil and Palestine) that had their lives and careers affected by cancer. The interviewees talk about hope, femininity and their own essence as artists in despite of all the transformations on their bodies and minds.
The film has a creative approach to represent women with cancer. Distinct forms of art such as poetry, photography and music reveal the identity of the interviewees, whilst they speak of the main concerns after the treatment.
The film is a journey inside the female strength and the desire to live.