The Art of Film Funding Podcast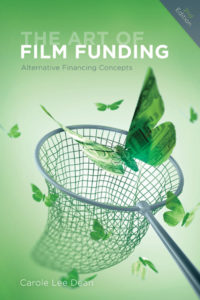 Carole Dean hosts The Art of Film Funding Podcast with interviews with experts on film funding, film finance, film marketing, and film distribution offering advice indie filmmakers.
President and Founder of From the Heart Productions, Carole is also author of the book The Art of Film Funding, 2nd edition: Alternative Financing Concepts and recipient of the Lifetime Achievement Award from Women in Film and Television for her work supporting filmmakers.
Tune in Wednesdays at 10am PST for new episodes!

http://www.blogtalkradio.com/the-art-of-film-funding
Every episode of The Art of Film Funding Podcast is available below!
Latest Episodes
Featured Episodes
Benefits and Costs of Selling Downloads of Your Film on Your Website
Forrest at VHX.TV shares your benefits of selling a film download on your website.
How to Make and Self –distribute Your Indie Film and Make Good Money
Jason Brubaker fully explains how to make and self-distribute your indie film and be financially successful.
Crowdfunding Tips from John Trigonis, author of Crowdfunding for Filmmakers
Join us for important information on successful crowdfunding in this in-depth interview with Indiegogo's film guru John Trigonis.
Alex Dobrenko, Explains TUGG's New Educational, Non-theatrical Division
Our guest, Alex Dobrenko, shares how important these rights are before you make a distribution deal and give up COD EVOD.