Intentional Filmmaking Class
An Innovative Personal Filmmaker Online Training Course
Get Films Funded and Completed
By banishing doubt and trusting your intuitive feelings, 
  you clear a space for the power of intention to flow through.
-Dr. Wayne Dyer "The Power of Intention"
Is your project getting lost in the crowd of crowdfunding films? 
When you play your trailer, do you want to put something else on before its over? 
Are potential donors texting their friends while you're in middle of your pitch?
The Intentional Filmmaking Class will solve those problems and more.
It is a unique, 5 month online class that combines mentoring with manifesting to get films funded.
Carole Dean, author of the best-selling "The Art of Film Funding" as well "The Art of Manifesting", leads a class of filmmakers on how to best use their minds and their talents to bring their projects to fruition. 
This class will get you on track and keep you moving forward daily with producing and funding your film.
By completing this class,

you will be
110% confident you can raise money to make your film.
"It is not just a class that focuses on making a better movie, but it truly also shapes you step by small and understandable step into becoming a better, stronger, and sharper filmmaker — something that will prove to last and have value long after the current film is done.
Of particular note is the targeted assistance in helping to overcome any blocks that you might have to your progress — be they film oriented blocks or of some other source."
    – Maeyen Bassey, Director/Producer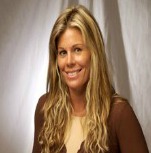 "I took this class in 2013. Take it! It's like getting a Masters degree in filmmaking while using everything from Quantum Physics to Spiritual tools to help get your film funded and produced."
— Betsy Blankenbaker, Writer/Director
 Missed Last Class?  New Class Begins Feb 15th, 2015.  

Enroll Now
Two Classes Available:
The Trailblazer Class is for Getting Documentaries and Short Films Funded

The Mastermind Class is for Getting Features Funded
You can be at any stage of production to take this class.  You set your own goals. We help you attain them.
Class Members meet twice a month for lessons and discussions.  Its lively and collaborative.  We teach you and everyone teaches each other.  
You get 5 personal one-on-one hour consultations (one each month) with Carole Dean.  Consultations are usually $145 an hour.  So, that's a $725 value included in the price of the class.
We help you create 6 month funding goals.  Each filmmaker lists what they want to achieve and we create an action list that I know can help them raise money for their film.
Your proposal is analyzed, fine tuned, or reconstructed.  We go over what is specifically needed to win grants and get donations.  Don't have a proposal?  We will create one with you.
If your trailer is not bringing in money, we'll help you fix it so it does.   We've seen thousands over the years judging the Roy W. Dean Grant and know which ones work. We review the various types of trailers you may need during production, what they contain, and how to create it.
We'll hone your pitch so that everyone will want to fund your film.  We give you the outline for the pitch and then help you tailor it to your film. We work on the elevator pitch, the under 2 minute pitch, and then expand on the 2 minute pitch.
We also cover:
Closing your donors.

Attaching strategic partners.  Who they are, where to find them, how to approach them.  What benefits you have from them.

Creating your funding/marketing/distribution plan.
You will be given a 10 page outline of all 11 windows of distribution.  We cover each window in class.  During the 5 months, you work on one page at a time until this is completed.  This is what you need to win grants, collect individual donations and for corporate donations.
We review and help you improve your web site.  We work on key words, Google searches for your market, outlining your market/audience for the film.  Where to find them and how to connect to them.  Building your data base while making your film is a major issue today.
We teach sucessful crowdfunding.  We have separate outside classes for you to learn the techniques that work for us.   We've been partners with Indiegogo since 2011 and have raised over $1.2 million for independent filmmakers.  We know what you need for success.
We teach funding parties, how to do it and be successful. 
We teach setting up one on one meetings.
We teach successful letter writing campaigns.
You will be inspired.  The works of great writers and philosphers will be shared and you will be shown how to intend for your success.  Your mind set will change and you will be confident and sure that nothing can stop you from raising money for your film.
Trailblazer Class Guest Instructors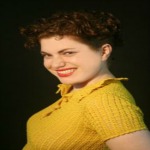 Alexia Anastasio teaches filmmakers how to raise money using crowdfunding and spread their message so that they can make a difference in the world.  Alexia is an artist, actress, filmmaker and Dream Funding Coach. She was featured in HBO's Bored to Death, VH1 "If you like…" commercial and Vetiver "Everyday" music video.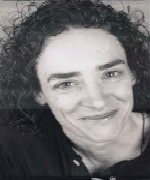 Karen Everett is one of the world's leading documentary story consultants, a pioneer in the emerging genre of transformational films and a powerful voice in the movement for conscious filmmaking. As the guiding force behind New Doc Editing, LLC, she has advised hundreds of filmmakers. Her visionary leadership and deep understanding of narrative structure has helped many filmmakers get their documentaries screened at Sundance, PBS, HBO, and other top documentary venues.
Mastermind Class Guest Instructor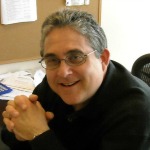 Hal "Corky" Kessler has extensive experience in the entertainment industry on a worldwide basis. Corky regularly speaks on the business and legal aspects of feature film development, including tax incentives.  He has participated in seminars and conducted speaking engagements throughout the United States and Canada on legal issues impacting the entertainment industry. He has been a lead speaker for many years at various film festivals throughout the country, including the Sundance Film Festival, where he has conducted seminars on "Funding" and "Legal and Business Pitfalls, Screenplays through Distribution."
You Will Have a Strong Foundation for Funding Your Film After Taking This Class.
You should have an excellent proposal, trailer, pitch and be confident you know who your market is and how to reach them.  You will know that you can raise the money for the film and what is your best way to spend your time.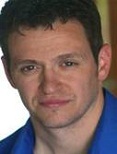 Tom Malloy is the author of Bankroll II, A New Approach to Financing Feature Films.
Bankroll is written for actors/producers and writer/producers to get their feature films made. It has many creative approaches and guidance by a successful Hollywood producer who has raised over $20 million dollars.
Tom has acted, written and produced several independent features. He is a sought after motivational speaker.
Not Sure if Class is Right for You?
Call Carole.  She will answer any questions you may have.  805-984-0098
Start Date:
Feb 15, 2015          Trailblazer Class
Feb 16, 2015          Mastermind Class
Cost:
$555 before Feb 1, 2015
$665 after Feb 1, 2015
Trailblazer Class 2014 Schedule (All Times Pacific Standard Time)
Monday 9/15  10AM
Monday 9/29  10AM
Monday 10/13 10AM
Tuesday 10/28 10AM
Tuesday 11/4  10:30AM
Tuesday 11/18 10:30AM
Monday 12/1   10AM
Monday 12/15  10AM
Monday 1/12/15 10AM
Monday 1/26/15 10AM
Mastermind Class Schedule (All Times Pacific Standard Time)
Tuesday 9/16 10AM
Tuesday 9/30 9AM
Tuesday 10/14 9AM
Tuesday 11/4 9AM
Tuesday 11/18 9AM
Tuesday 12/2 9AM
Tuesday 12/16 9AM
Wednesday 1/14/15 9AM
Tuesday 1/27/15 9AM
More Questions?
Give me a call at 805-984-0098
Or email me at caroleleedean@gmail.com