Intentional Filmmaking Class
An Innovative Personal Filmmaker Online Training Course
To Get Films Funded and Finished
Intent is not a thought, or an object, or a wish. Intent is what can make a man succeed when his thoughts tell him that he is defeated. It operates in spite of the warrior's indulgence. Intent is what makes him invulnerable. Intent is what sends a shaman through a wall, through space, to infinity.
                   -Carlos Castaneda "A Separate Reality"
Are you having trouble switching gears from creating to fundraising? 
Is your trailer attracting investors or inducing yawns? 
When you make your pitch, are you getting money or blank stares?
The Intentional Filmmaking Class will solve those problems and remove other blocks that have been keeping you from getting the money you need for your film.
It is an unique, 5 month online class that combines mentoring with manifesting to get films funded.
Carole Dean, author of the best-selling "The Art of Film Funding: Second Edition" as well "The Art of Manifesting", leads a class of filmmakers on how to best use their minds and their talents to bring their projects to fruition. 
This class will get you on track and keep you moving forward daily with producing and funding your film.
By completing this class,

you will be
110% confident you can raise money to make your film.
"It is not just a class that focuses on making a better movie, but it truly also shapes you step by small and understandable step into becoming a better, stronger, and sharper filmmaker — something that will prove to last and have value long after the current film is done."
— Maeyen Bassey, Director/Producer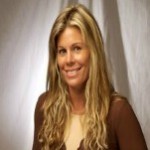 "Take it! It's like getting a Masters degree in filmmaking while using everything from Quantum Physics to Spiritual tools to help get your film funded and produced."
— Betsy Blankenbaker, Writer/Director
"Thank you, Carole and Tom, for this wonderful course! It was a perfect blend of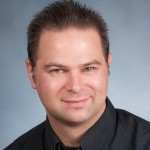 intellectual and metaphysical teachings and current industry trends! You make a fantastic team and presented a fantastic course!"
— Brian Jude, Writer/Producer
Two Classes Available:
The Trailblazer Class is for Getting Documentaries and Short Films Funded

The Mastermind Class is for Getting Features Funded
You can be at any stage of production to take this class.  You set your own goals. We help you attain them.
Trailblazer Class Documentary Mentor – Bienvenida Matias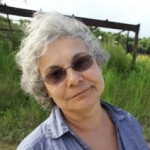 From the Heart Productions is proud to announce Beni Matías will be joining us as a Trailblazer program documentary mentor.  Beni will work closely with Carole Dean in assessing program participants on their pitches, proposals and budgets.  Beni is a Puerto Rican filmmaker, educator and media advocate, who has extensively produced and directed documentaries independently, for public television and nonprofits.  She is the former acting executive director of the National Association of Latino Independent Producers (NALIP), a founding member, and its first national coordinator and conference organizer.
Mastermind Class Co-Instructor – Tom Malloy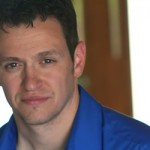 Tom Malloy, author of "Bankroll: A New Approach to Financing Feature Films" joins Carole to teach the Mastermind Class for feature films.
Tom has raised millions to write, produce, and direct his own films.
Click Here to Listen as Tom teaches distribution tactics in a recent Intentional Filmmaking Class.
How the Class Helps You
Class Members meet twice a month for lessons and discussions.  Its lively and collaborative.  We teach you and everyone teaches each other.  
You get 5 personal one-on-one hour consultations (one each month) with Carole Dean.  Her private consultations are usually $145 an hour.  So, that's a $725 value included in the price of the class.
We help you create 6 month funding goals.  Each filmmaker lists what they want to achieve and we create an action list that I know can help them raise money for their film.
Your proposal is analyzed, fine tuned, or reconstructed.  We go over what is specifically needed to win grants and get donations.  Don't have a proposal?  We will create one with you.
If your trailer is not bringing in money, we'll help you fix it so it does.   We've seen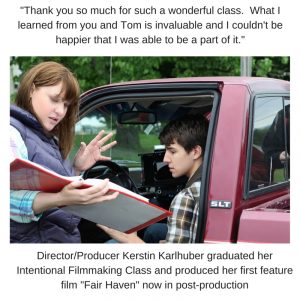 thousands over the years judging the Roy W. Dean Grant and know which ones work. We review the various types of trailers you may need during production, what they contain, and how to create it.
We'll hone your pitch so that everyone will want to fund your film.  We give you the outline for the pitch and then help you tailor it to your film. We work on the elevator pitch, the under 2 minute pitch, and then expand on the 2 minute pitch.
We also cover:
Closing your donors.

Attaching strategic partners.  Who they are, where to find them, how to approach them.  What benefits you have from them.

Creating your funding/marketing/distribution plan.
You will be given a 10 page outline of all 11 windows of distribution.  We cover each window in class.  During the 5 months, you work on one page at a time until this is completed.  This is what you need to win grants, collect individual donations and for corporate donations.
We review and help you improve your web site.  We work on key words, Google searches for your market, outlining your market/audience for the film.  Where to find them and how to connect to them.  Building your data base while making your film is a major issue today.
We teach sucessful crowdfunding.  We have separate outside classes for you to learn the techniques that work for us.   We've been partners with Indiegogo since 2011 and have raised over $1.8 million for independent filmmakers.  We know what you need for success.
In addition:
We teach funding parties, how to do it and be successful. 
We teach setting up one on one meetings.
We teach successful letter writing campaigns.
You will learn how to manifest your success.  The works of great writers and philosphers will be shared and you will be shown how to intend for your success.  Your mind set will change and you will be confident and sure that nothing can stop you from raising money for your film.
"Getting a project off the ground can be a lonely process until you build a team. Carole's classes provide not only wonderful information, but an instant group of like-minded people who will motivate and encourage each other week to week during the sometimes frustrating and sometimes exhilarating process of creating a film."
— Judy Weintraub, Director/Producer
Guest Instructors
Getting your film funded means knowing how to save money as well as getting the most and best you can within your budget. Get tips and advice from our experts.
Trailblazer Class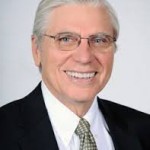 Kent Hamilton – Production Insurance.  Kent is a respected entertainment insurance broker in the motion picture community. As Executive Vice President of the Truman Van Dyke Company for over 25 years, he insured thousands of films, commercials and television productions throughout the US and in many countries of the world.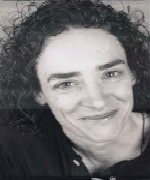 Karen Everett – Editor is one of the world's leading documentary story consultants, a pioneer in the emerging genre of transformational films and a powerful voice in the movement for conscious filmmaking. As the guiding force behind New Doc Editing, LLC, she has advised hundreds of filmmakers. Her visionary leadership and deep understanding of narrative structure has helped many filmmakers get their documentaries screened at Sundance, PBS, HBO, and other top documentary venues.
Trailblazer and Mastermind Class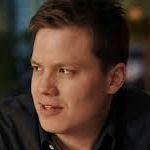 Jason Brubaker – Film Distribution.  Finding a traditional distribution deal is increasingly challenging. Nobody knows this better than Jason Brubaker. After failing to garner a traditional distribution deal for his first feature, he figured out how to market and sell his movie online. With his easy to follow, step-by-step system, Brubaker shows independent filmmakers how to maximize movie profits without the middle-man!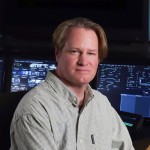 Sam Dlugach – Colorist. He's been coloring moving images for 25 years and has worked as final colorist in every imaginable genre.  Credits include music videos,  TV series "Frazier," and many features, including "The Conscientious Objector," "Family," and "Dopamine."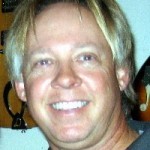 Jerry Deaton – Sound.  Jerry is owner of AUDIOKUT; is a full-service affordable audio post production company specializing in small and medium-sized independent films, commercials, web content and T.V. productions. Services include: ADR, Digital Foley, Music Editing, Dialog Editing, Sound Effects Design, 5.1 Mixing, Audio Restoration, M&E mixing, Audio Layback, Music Production, Score Composition, and access to a large in-house source library.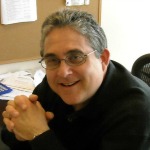 Hal "Corky" Kessler – Entertainment Law.  Corky has extensive experience in the entertainment industry on a worldwide basis. Corky regularly speaks on the business and legal aspects of feature film development, including tax incentives.  He has participated in seminars and conducted speaking engagements throughout the United States and Canada on legal issues impacting the entertainment industry. He has been a lead speaker for many years at various film festivals throughout the country, including the Sundance Film Festival, where he has conducted seminars on "Funding" and "Legal and Business Pitfalls, Screenplays through Distribution."
Download a Free Interview with Corky Kessler Here!
You Will Have a Strong Foundation for Funding Your Film After Taking This Class.
You should have an excellent proposal, trailer, pitch and be confident you know who your market is and how to reach them.  You will know that you can raise the money for the film and what is your best way to spend your time.
Not Sure if Class is Right for You?
Call Carole.  She will answer any questions you may have.  805-984-0098.  You can also email her at caroleleedean@gmail.com
Start Date:
September 28th, 2015          Trailblazer Class
September 29th, 2015          Mastermind Class
Cost:
$695 before Sept 14th, 2015
$795 after Sept 14th, 2015
Trailblazer Class Schedule (All Times Pacific Standard Time)
9/28     Mon     10am
10/12   Mon     10am
10/26   Mon     10am
11/2     Mon     10am
11/16   Mon     10am
11/30   Mon     10am
12/14   Mon     10am
1/11     Mon     10am
1/26    Tues     10am
2/8      Tues     10am
Mastermind Class  Schedule (All Times Pacific Standard Time)
9/29     Tues     9am
10/14   Tues     9am
10/27   Tues     9am
11/3     Tues     9am
11/17   Tues     9am
12/1     Tues     9am
12/15   Tues     9am
1/13     Wed     9am
1/27     Wed     9am
2/9       Wed     9am