Preface: I was about ten years of age, living with my parents and older brother in a middle-class neighborhood in Fort Lauderdale. I came upon something in our home that I never saw before—a magazine for teenagers. I was making a very cursory thumbing of pages when I was caught by an article about something bad that happened on a date. It was, of course, about a date-rape, but that term was not in common use at the time. When I finished the short piece I found myself feeling anger for the very first time in my short life. I was burning with internal rage that any man would do such a thing to any woman.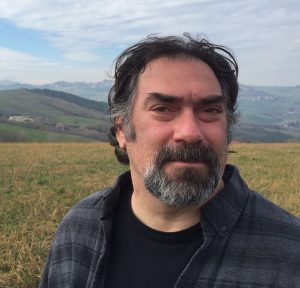 Directed by David Feige and produced by Rebecca Richman Cohen, Untouchable is an examination of America's approach to sexual crime. The film features interviews of victims of sex crimes, perpetrators of same, and various authorities speaking of the injustice handed out to perpetrators.
The film opens with Ron Book, a high-profile political power broker living in south Florida. He is expressing his concern about sex offenders—throughout the film. I am simpatico with his deeply felt sentiments which amount to 'lock 'em up and throw away the key.' I understand, of course. I had similar feelings much of my life.
His daughter, Lauren, was horribly abused by her nanny for six years. She very bravely tells her story throughout the film. We also see her evolve throughout the film, and by film's end we learn that she has created a national profile for herself in support of the safety and security of children. She is somewhat reticent to confess, however, that she's not quite the staunch advocate of punitive justice her father is.
The title Untouchable refers to two things: the people who commit sexual crimes, and the draconian laws and regulations that govern how justice is applied to the offenders. Immediately, cognitive dissonance ensues. As several interviewees share their knowledge about our justice system's current status with respect to sex offenders, we learn that there is much need to reform the system of justice as applied to the offenders.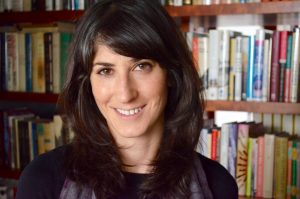 Nancy Gertner, a retired federal judge, points out that there are virtually no distinctions regarding the nature sex crimes. She notes that, "For judges that have any discretion at all, there's no question that if you exercise that discretion because you see distinctions in the group of sex offenders, the reaction would be extraordinary. So, you err on the side of punishment, and that's what we've all be doing for 20 or 30 years now. So, we've simply created a punishment machine, an endless punishment machine."
Val Jonas, civil rights attorney notes that, "There is a huge disparity between the public's perception of sex offenders and the truth, the empirical scientific actuarial truth behind sex offenders." The empirical truth to which she is referring is that the American public believe that the recidivism rate for first offenders is 80%. The empirical rate is about 3.5%.
Finally, as state and federal laws have evolved, first offenders released from prison find themselves and their lives severely restricted by about 200 requirements for their lifetime. One released offender living an otherwise conscientious life found himself a victim of a late bus arrival. He was eight minutes late for home, back in prison for four more years. That practice is common and frequent.
Untouchable is available now for home video streaming iTunes, Amazon, and Google Play. Institutional streaming available on Kanopy. It is also available for institutional purchase or public screenings.
I still rage at misogyny and any kind of physical or verbal mistreatment of women. I've simply added mean-spirited and destructive behaviors by humans on humans.
Coda: I encourage readers to learn about a movement called 'restorative justice'.
(Pictured: director David Feige and producer Rebecca Richman Cohen)