This Ain't No Mouse Music is a fun and fascinating film for lovers of American roots music—of many genres—and of biographies of fascinating characters.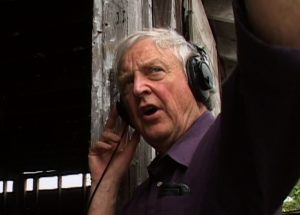 Filmmakers Maureen Gosling and Chris Simon tell the story of Chris Strachwitz who was born in Germany in 1931, immigrated with his family to the United States in 1947, discovered his love of American roots music, and founded the internationally renowned independent Arhoolie Records in Berkeley, California.
With interviews of the man himself, and the likes of Bonnie Raitt, Richard Thompson, Taj Mahal, Ry Cooder, Michael Doucet, and many more we learn the immeasurable impact Strachwitz and his company has had on American music—an impact that reaches far beyond the nation's borders.
Strachwitz did not record his artists in studios. Instead he went to their homes, or small venues, or anywhere but a studio to capture, save, and share this music. He expresses his passion with exuberance, his tastes and opinions are absolute, and his love of this music is very contagious.
This Ain't No Mouse Music takes us around the country and through the 20th century to hear and see the artists. The filmmakers also honor the music with the film's soundtrack which, along with the film, you may find on the film's website.
Depending on your location, you can stream the film on iTunes, Netflix, and, for Australia, Antidote Films.
If you have any questions about the film you may contact the filmmakers at: DownHomeSisters@gmail.com