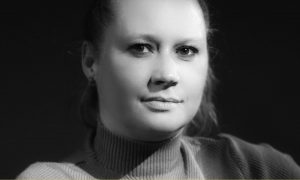 Phil Demers was working as a trainer at Canada's MarineLand, in Niagara Falls. The park decided to add walruses to their show. The first walrus, a baby, was named 'Smooshi'—on account of her affectionate way of 'shmooshing' her face against Demers'. One day there was a need to draw blood. Demers was taking care of Smooshi as the veterinarian was in the process of preparing the draw when Smooshi's eyes and Demers' eyes met. The two instantly bonded. Demers' life was radically changed forever.
Watching the beginning of Nathalie Bibeau's The Walrus and the Whistleblower I immediately empathized with Demers' experience, as I had a similar totally unexpected experience that changed my life. I inadvertently bonded with a dog, but my life was not quite as changed as Demers'
Demers realized the cruelty of keeping marine mammals in captivity. The young man morphed into a whistleblower and animal rights activist, and went on a personal odyssey to obtain legal custody of his beloved Smooshi, to give her a better and safer life.
He spent years in conflict with MarineLand's founder and leader, John Holer, in this David and Goliath story. Demers' legal battle lasted at least eight years. The result is gratifying in that the battle was won. The intensely fought-for legislation—S-203: Ending the Captivity of Whales and Dolphins Act—was passed without amendments. Canada is the first country to make the captivity of whales and dolphins a crime of animal cruelty. But, there is a bittersweet ending for Demers who has yet to secure custody of Smooshi.
A vividly told story, The Walrus and the Whistleblower has won at least two film festival awards, and was an Official Selection of 11 film festivals. The film is an excellently produced, heartrending, and inspiring documentary that deserves a very large audience.
(Photograph above of filmmaker Nathalie Bibeau)