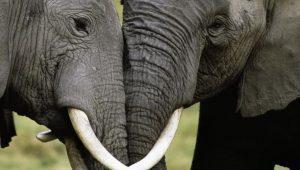 Kate Brooks' The Last Animals is about the killing of elephants and rhinoceroses.
Her expertly produced documentary covers the killers, those fighting and dying in the field to stop the killing, those bringing the killers to justice, activists around the world working to stop the slaughter, and working to bring species back via genetic processes.
That's a tall order for a 90 minute film. Brooks delivers it with grace and aplomb. But, there's more.
She also covers the global trade in elephant tusks and rhino horns. We learn some of the perpetrators are large criminal organizations now using helicopters, night vision devices, and powerful weapons to add horns and tusks to their menu of drugs, human trafficking, and slaves.
The Last Animals jolts viewers to pay much more attention. Like so many environmental documentary films, this one is an absolute must-see.
Follow-up is crucial. Here is the link to Brooks' TAKE ACTION site.