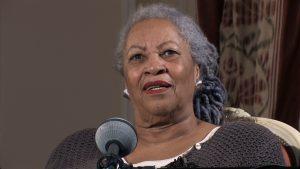 "My faith in the world of art is not irrational. And it's not naive. Art invites us to take the journey from data, to information, to knowledge, to wisdom. Artists make language, images, sounds to bear witness, to shape beauty, and to comprehend. My faith in their work exceeds my admiration for any other discourse. Such conversation with the public and among various genre of art and scholarship, this conversation is vital to our understanding of what it means to be human."
Toni Morrison (February 18, 1931 – August 5, 2019)
The Foreigner's Home is about the disenfranchised, the oppressed, the estranged, and the killed—actions intrinsic to human nature, as are also art and artists who seek and share explicit acknowledgement, meaning and mediation of the lethal, tragic separations humans create.
The film's title has multiple references, but primarily refers to the Paris 2006 Louvre multi-media exhibition entitled 'The Foreigner's Home' curated by the highly lauded author Toni Morrison.
Filmmakers Rian Brown and Geoff Pingree blend a contemporary interview of Morrison with clips of her earlier presentations, the 2006 exhibition, archival footage of humans' inhumanity to humans, animations, and a haunting soundtrack by Jay Ashby and Peter V. Swendsen.
The Raft of the Medusa by Théodore Géricault was the artistic centerpiece of the 2006 exhibition, and is featured prominently throughout the film.
By film's end, The Foreigner's Home evokes quiet contemplation of the nature of us human beings—and that is an invaluable grace.
(Pictured: Toni Morrison)