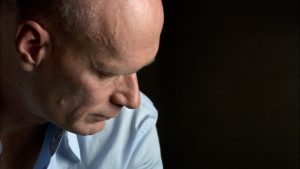 The Fear of 13 joins the avalanche of documentary and narrative films about injustice in the United States of America. This film is not the usual socio-political polemic. Instead, it is a character study presented in a powerful and captivating ninety-minute monologue. The protagonist is Nick Yarris who was on death row for more than two decades for a murder he did not commit.
Yarris tells his own story. All the lines are his. Director David Sington honors those lines with evocative, atmospheric images that perfectly cradle Yarris's narrative and deepen the viewer's connection to the film and its character. Yarris's story is classic, his presentation is thoroughly engaging, and his character is deeply inspiring.
Distributed by First Run Features, The Fear of 13 is a standard bearing documentary film that deserves a very wide audience.