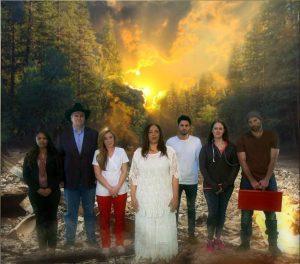 Preface from Wikipedia: "The Camp Fire was the deadliest and most destructive wildfire in California history to date. It is also the deadliest wildfire in the United States since the Cloquet fire in 1918, and is high on the list of the world's deadliest wildfires; it is the sixth-deadliest U.S. wildfire overall. It was the world's costliest natural disaster in 2018.
"Named after Camp Creek Road, its place of origin, the fire started on November 8, 2018, in Butte County, in Northern California. After exhibiting extreme fire behavior through the community of Concow, an urban firestorm formed in the densely populated foothill town of Paradise. The fire caused at least 85 civilian fatalities, with 3 persons still missing, and injured 12 civilians, two prison inmate firefighters, and three other firefighters. It covered an area of 153,336 acres (almost 240 square miles), and destroyed 18,804 structures, with most of the damage occurring within the first four hours. Total damage [estimates] was $16.5 billion; one-quarter of the damage, $4 billion, was not insured. The fire reached 100 percent containment after seventeen days on November 25, 2018."
________________
"The Camp Fire Documentary" focuses on the human response to the fire and its aftermath. The film has no narration—it does not need a voice-over. Instead, firefighters, survivors and saviors share their noble and harrowing stories of extreme danger, and heroism.
The film includes cinéma vérité scenes of near-miss escapes through miles of roads surrounded by fire. Amongst the many people interviewed, one stands out—Bobby O'Reiley who appears throughout the film, sharing his experience, telling of his service to many who may not have survived without his valor.
Marna and Robert Carli, owner of Alpine Homes, a care facility for profoundly disabled people most of whom are quadriplegic, saved their afflicted clients with the help of fire personnel. Their journey through the fire took three hours. When they arrived at Chico, Inspirations, an adult daycare center, volunteered to house the clients. Filmmaker Nancy Hamilton Myers also covers the rescue of countless domestic animals.
"The Camp Fire Documentary" is a moving testament to the love, courage, sacrifice, and heroism that human beings are capable of in dire circumstances.
You may view the film via YouTube