It was sometime in the mid-eighties. I was visiting my parents. I walked into the den where my father was watching the news on a new-to-me cable channel, Fox News. After watching it for a few minutes, I walked out of the room with my own name for this channel, TRC, The Republican Channel. I am amazed at the many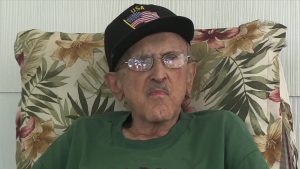 years it took before there was a widespread public acknowledgment of the propagandist nature of this channel. In my father's case, it wasn't Fox News that brainwashed him. He'd become a 'Reagan Democrat' in the early eighties and voted Republican forevermore. And he watched Fox News the rest of his life.
Filmmaker Jen Senko has her own much more dramatic story. With her hybrid documentary, The Brainwashing of My Dad she tells the personal story of her father's journey into Foxnewsland. And tells the history of the Right-Wing media's emergence as a dominating socio-politco-economic force in the United States.
Senko appends her personal story with those of many others who have lost loved ones to Fox News. She presents the media history through narration—by herself and by co-producer Matthew Modine—and via interviews with several authors some of whom are former right-wing activists. The names of and links to these authors are available through the film's website. Both the film and its website contain references to organizations working to open up and expand the United States' media landscape.
The Brainwashing of My Dad is a welcome addition to the library of books and films which have so well documented the dominance of corporate influence in all aspects of life in these-here United States.
P.S. The legendary Bill Plympton does the film's animation. And, oh yes, that's Jen's father up there.