On the film fundraising platform offered by From the Heart Productions donors get tax deductions for donations. Filmmakers can have all their fees covered.
by Carole Dean
When you are accepted under the fiscal sponsorship program for From the Heart Productions, the benefits go beyond personal guidance and attention.
We give you a free web page for your project on our Network for Good (NFG) fundraising platform.
Maybe I'm prejudiced as I'm president of From the Heart Productions, but I think it's one of the best film fundraising platforms available.
For starters, NFG is a leader in non-profit fundraising. (They are the company Facebook uses to process donations). Created with the help of AOL and Yahoo, NFG designed their program with donor psychology in mind. They included behavioral economics, the concept around why people make certain decisions. To date, they've helped non-profits and their projects over $2 billion.
All of there features and technology aid you in raising funds for your film. As a filmmaker, without From the Heart Productions, NFG would charge you $60.00 a month for this same page. Its included when you are fiscally sponsored by From the Heart Productions.
Other great benefits of our NFG platform include:
Donors Can Pay Your Credit Card Fees
At the time of check out when someone makes a donation to your film, your donor is asked if they want to cover the filmmaker's fees. This includes the credit card and fiscal sponsorship fees.
Over 70% of the donors are paying these fees for the filmmaker.
You Can Receive Monthly Donations
With this program you can create donation amounts with monthly payments that many more people can afford.
Let's say that you have a gift on your page of a "Special Thank You Card" for anyone who donates $1,000.00. That may put the donation out of the reach for a high percentage of your crowdfunding list. With NFG you can allow them to donate $100.00 a month for 10 months and they can get that award.
Simple Process for Donor Sign Up
When we only had a Paypal button for donations to offer filmmakers, we would get phone calls daily asking us for help to complete the checkout. We've not received one call in 3 years working with NFG. Their sign up is much easier and especially for older donors.
Easy Set Up and Design
NFG has set up their platform with easy to use templates and great design tools. You can quickly create a wonderful looking and appealing page. You can add a trailer, productions shots, filmmaker bios, and pie charts.
I always say, "Touch my heart and I open my pocketbook." NFG also knows that funding is all about telling a good story. NFG says that fund raising is about giving your donors visuals and a trailer with a heart-felt story that connects with another person.
Once you get that on your page, it will lead to stronger and higher donations.
Suggested Donation Amounts to Maximize Giving
NFG offers guidance some suggested giving amounts for you to consider. It's important to set up amounts that are comfortable for your list of donors.
Everyone has a "comfort level" of giving. Think about this, when you get ready to donate to your favorite charity, I bet you give the same amount most of the time. That is your "comfort level." Knowing that comfort level for your donors can benefit you when choosing these amounts.
People Can Leave Messages and Tributes After Donating
Potential donors when visting your page can see others who've donated along with the supporting messages they left. That makes future donors more likely to donate. This gets back to the behavioral economics. NFG incorporated this ability to leave a message because it can increase your donations.
From the Heart Productions assisted filmmakers in raising over $10 million for their films through fiscal sponsorship for over 10 years. We are always looking for new and better ways for filmmakers to increase their funding opportunities.
NFG is an exceptional fundraising platform. The best we've found to date.
If you are interested in fiscal sponsorship with From the Heart Productions. Please check out our Fiscal Sponsorship Page or email us at info@fromtheheartproductions.com
Carole Dean is president and founder of From the Heart Productions; a 501(c)3 non-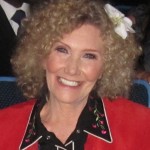 profit that offers fiscal sponsorship for independent filmmakers. She hosts the weekly podcast, The Art of Film Funding, interviewing those involved in all aspects of indie film production. She is also the author of The Art of Film Funding, 2nd Edition: Alternative Financing Concepts. See IMDB for producing credits.