Singer/songwriter, artist, story teller, world traveler, mystic.
Having viewed Christine Funk's The Tao of Bluegrass: A Portrait of Peter Rowan, I now add 'legend' to the above list.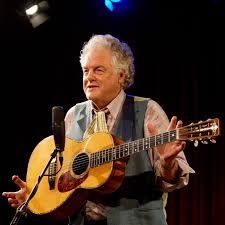 Utilizing interviews of Rowan and a large handful of his contemporaries, woven with clips of performances over the last five decades, Funk's mosaic presents a soul of great beauty and countless artistic accomplishments.
Speaking of 'legend,' Rowan's big break in the music business was joining legendary bluegrass originator Bill Monroe and his Bluegrass Boys.
At every juncture in his career after that, Rowan seemed to take a "left-hand turn." Whether expressing ambivalence about success, or following a path truer and truer to his heart, his choices enriched the man, his art, and our lives.
Funk is self-distributing her film, and you can find it simply by going to the film's website.
http://www.south40films.com/documentaries.html