Roy W. Dean Grant Spring 2014 Finalists
Since 1992, From the Heart Productions has supported filmmakers with cash and substantial professional discounts from our film industry partners, averaging an estimated $30,000 per filmmaker.  The Roy W. Dean grants program, with several annual deadlines, has grown into one of the most sought after competitions in the world.
 Its Roy W. Dean Grant funds unique films that make a contribution to society.  It gives filmmakers with great stories, told with passion, the funding to get their projects started or completed.
Roy W. Dean 2015 Spring Grant Applications are now being accepted.  Deadline is April 30th

Spring Grant 2014 Winner!
The Brainwashing of My Dad
BY Jen Senko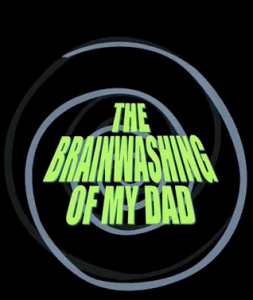 As filmmaker, Jen Senko, tries to understand the transformation of her father from a non political, life-long Democrat to an angry, Right-Wing fanatic, she uncovers the forces behind the media that changed him completely: a plan by Roger Ailes under Nixon for a media takeover by the GOP, The Powell Memo urging business leaders to influence institutions of public opinion, especially the universities, the media and the courts, and under Reagan, the dismantling of the Fairness Doctrine. As her journey continues, we discover that her father is part of a much broader demographic, and that the story is one that affects us all. Through interviews with media luminaries, cognitive linguists, grassroots activist groups such as: such as Noam Chomsky, Steve Rendall, Jeff Cohen, Eric Boehlert, George Lakoff, STOP RUSH, HearYourselfThink and others, "Brainwashing" unravels the plan to shift the country to the Right over the last 30 years, largely through media manipulation. The result has lead to fewer voices, less diversity of opinion, massive intentional misinformation and greater division of our country. This documentary will shine a light on how it happened (and is still happening) and lead to questions about who owns the airwaves, what rights we have as listeners/watchers and what responsibility does our government have to keep the airwaves truly fair, accurate and accountable to the truth.
Top 5
BRICK
BY Kate Barry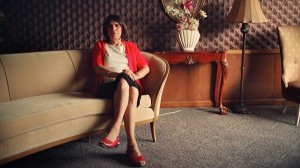 BRICK explores the raw emotional and physical experience of being a middle aged/senior transgender woman against the backdrop of post-industrial logging towns in the Pacific Northwest. The annual "Esprit" conference on the Olympic peninsula of Northern Washington is a safe haven for transgendered women – a place where these biological men can offer sisterhood and camaraderie for one another within the safety of each other's company. The community of Esprit is made up of construction workers and former members of the military – some with wives that know and some that don't, many whom have children –  that existed as the (male) versions of themselves that others would expect. With this burden has come tremendous pain (a 41% statistical chance of attempting suicide), and a sense of never being known. While the story does not end here, Esprit becomes the nucleus for an incredible ensemble of transgendered women whose lives are a testimony to the physical and psychological transformation of the human spirit when one is no longer forced to deny her innermost self.
The Passionate Pursuits of Angela Bowen
BY Jennifer Abod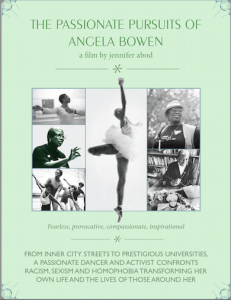 For over six decades, Angela Bowen has pursued her life passions while applying the lessons and values she acquired during her youth.The PASSIONATE PURSUITS of Angela Bowen is a feature length documentary that begins with Bowen's discovery of her first love – classical dance – in the Roxbury section of Boston, Massachusetts. In the film, her stories unfold within the cultural, economic and political climate of the times. Bowen's desire to perform on Broadway in the 1950s was thwarted by racism. Like so many other black performers, she had to travel to the stages of Europe to find work. When Bowen returned to the United States, she married a young drummer and established the only black dance school in Connecticut, The Bowen Peters School of Dance, which influenced many. During these years, she discovered the writings of black lesbian feminists, which gave her the courage to claim her own sexual identity and transform her life.
The Turn Out
BY Pearl Gluck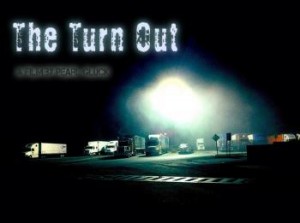 The Turn Out is about a trucker who is overworked and frustrated that he rarely sees his teenage daughter. One night, his wife forces him to move out of the house. He moves into the local truckstop where a young girl, Neveah, knocks on his door and asks if he'd like some "company." As he learns more about her, Neveah's story is revealed. She is being trafficked by members of her own family. This experience encourages Crowbar to question his earlier approach to the women and girls he has seen night after night trolling the rows of parked trucks. He begins to examine his own relationship with his daughter and he decides to take action.
Tuesday Lunch
BY Diane Stark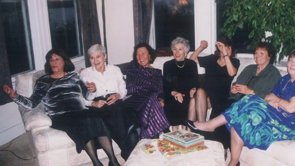 Tuesday Lunch is a documentary about a group of dynamic New York women who have been meeting on Tuesdays since 1969, when they found each other in search of friendship and the women's movement.
As the film unfolds, you will join Tuesday Lunch, a group of women in their 70s and 80s, in their meetings and daily lives as they laugh, share struggles and victories, and talk about how women's liberation affected their lives. You will witness friendships that have endured four decades through death, divorce, remarriage, celebrations, and changing times. The film will reveal how their friendship is even more critical now in the latter years of their lives.  The film, made by a daughter of a former "Tuesday," shows how "the Tuesdays" built community through friendship, lunch and the women's movement.
Finalists
39 ½
By Kara Herold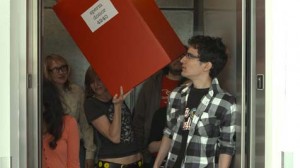 39 ½ mixes drama laced with irony, documentary, and animation to follow a single filmmaker approaching 40 who is determined to have a kid. Kara, a filmmaker and the protagonist in my autobiographical documentary Bachelorette, 34 (2009), is still unmarried at the outset of 39 1/2. Still living on the fringes, as her mother puts it, Kara wants a baby before time runs out. In 39 1/2, however, autobiographical elements are transformed into a scripted narrative with actors. The mother, also a central figure in Bachelorette, 34, has plenty to say. She comments on Kara's life choices and is liberal with pointed advice. But advice comes from many sources — her filmmaking partner, who is alarmed at her decision; a close friend and fellow filmmaker, who makes a similar decision with striking success; a psychic; a spiritual acupuncturist; a fertility doctor; and her sisters, who seem to "have it all" but in more traditional circumstances. The story's considerable humor derives from Kara's earnest yet unconventional route to getting pregnant, her reflective commentary, and responses from supporting characters. But the humor is balanced with a serious investigative thread to the story, asking what it is like to go outside of mainstream methods for getting pregnant, and how one stays buoyed emotionally while those around them are looking askance. The supporting characters represent many different approaches to partnership, parenting, and creating family, from that of her long-married mother to that of a gay dad of 6 children he fathered through donating sperm. Overall, the work is intended to be both entertaining and deeply thought-provoking.
A Secret Legacy
By Sandra Alvarez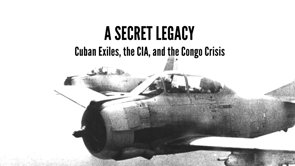 At the height of the Cold War, the CIA orchestrated a top-secret battle deep inside Africa's Congo.  Unbeknownst to the American public, the CIA contracted an elite group of Cuban-exiles to carry out these clandestine operations.  Today, the details on the Congo operation remain classified by the CIA."A Secret Legacy" is a documentary in production that tells the personal journey of Frank Alvarez, a 61-year-old Cuban immigrant, on a quest to find out the truth about his deceased father, Panchito, who was one of the CIA-hired veterans.
A Tale of Kids and Kale
By Pamela Preston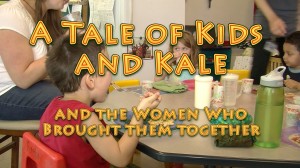 Is it possible to elevate women who are struggling to find employment by providing healthy meals for children that utilize local resources? This documentary captures the essence of how the FRESH Food program makes it happen.
Angel Light Documentary
By Stephanie Angel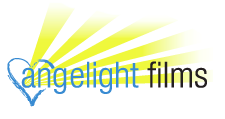 Ten children with brain tumors join forces to change stereotypes about sickness, shining their unique light in this word as they co- create a documentary film.While their bodies may be sick, the children are not. Each child has so much wisdom, humor and light to share. Through the creation of their films, these children are defying all pre-conceived notions about sickness. They exhibit strength and courage that truly inspire everyone who meets them and watches their films.
Baddest Disease on the Planet: The Real Stories of Diabetes
By Allan Piper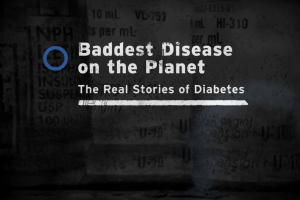 With diabetes now killing more people than AIDS and breast cancer combined, the grandson of one of insulin's pioneers goes on a mission to uncover the real stories of an under-reported epidemic.The movie takes its title from a statement by one of the film subjects, a retired Air Force vet who braved death many times in his military service, but now finds a threat within his own body more frightening than anything he faced in combat. "This is the baddest-ass disease on the planet Earth," he says.The stakes are high for these characters. All of them are trying to save lives — either their own or those of others. They're also trying to have fun, find love, make art and care for their families. They will not let diabetes define them. My team and I will capture the life-or-death dramas they are engaged in, as well as the humor and challenges of their everyday lives.Our film also will showcase the latest ideas for prevention and treatment, entertaining viewers while inspiring them to take action to improve their own health and that of their communities. We plan to begin principal photography in the near future.
Belly of the Beast
By Erika Cohn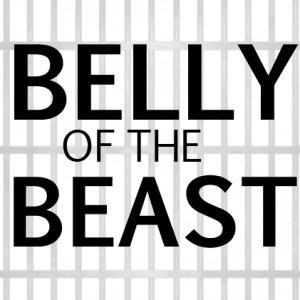 The significance of "Belly of the Beast" lies in the banality of the evil it exposes, intimately chronicling the journey of women fighting reproductive injustice in their communities.
Bloodline
By Ana Lazarevic
Following the death of her parents, a young woman stirs for a fresh start, but cannot escape the haunting ties of her bloodline.
Generation Zapped
By Sabine El Gemayel & Carolyn Chen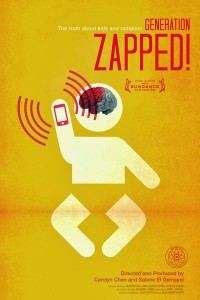 Two moms share the chilling health risks of our wireless age.Generation Zapped is a solution oriented exposé documentary that reveals the alarming health hazards of our wireless age. This thought-provoking film weaves original interviews, news footage, motion graphics, and real-life personal stories. It tells the story of how the telecommunication industry thrives as a multi-billion dollar business at the expense of all of us but more importantly our children right within their schools with the proliferation of wi-fi.
Growing Up
By William Mann

A documentary to spark the food (r)evolution. Examining how best to feed a growing population with limited land and natural resources. The potential impact of climate change, increased threat to global food security and the current rapid decrease of wildlife species.
Letter From Cloudcroft
By Melinda Hess & Patricia Antelles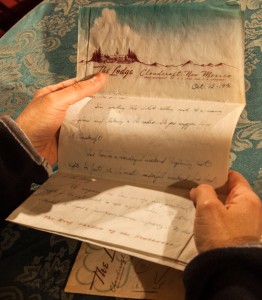 In the aftermath of the Holocaust, a 21-year old Jewish U.S. Army engineer was selected for Project Paperclip – the covert missile development project between the U.S. and captured German Nazis rocket scientists in the American Southwest. In a series of letters written to his German Jewish parents in NYC, Private Sanford Hess provides an eyewitness portal into a military collaboration resulting in the formation of NASA. One then unopened letter initiated a daughter's personal journey into her family and nation's history. Tracking incidents and leads from the letters Private Hess wrote to his parents, filmmaker Hess embarks on a journey into the past uncovering a complex historic, political and personal story.
Lobster Fra Diavolo
By Jane Barbara

Based on true events, the film follows nipote (granddaughter) Angie, a vegan, who goes shopping for the live lobster. Nonna needs to prepare a traditional Italian dish for the Feast of the Seven Fishes on Christmas Eve. Despite feeling that she was going against everything she believes, Angie will not mess with no-nonsense Nonna and buys the lobster. End of story? No! The lobster has plans other than winding up the main entree on Nonna's holiday table.This Christmas, Nonna has met her match, and Christmas Eve cascades into a raging tide of belly-laugh goodies. The movie is not only side-splitting but also examines the tension between retaining family traditions and accepting changing social attitudes.
Mary and Louise
By Amy Staats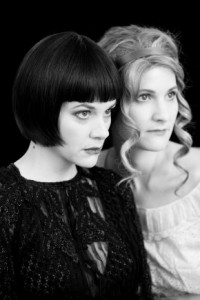 Mary & Louise is a silent film about a modern problem.After failing miserably on the set of their first "talkie", Mary Pickford (America's Sweetheart) and Louise Brooks (The Vamp) vow never to speak again. Out of work and past their prime, they become roommates in Brooklyn.Stuck in her role as America's sweetheart, and both of them still living as though in a silent film, Mary's resentment of Louise's antics goes politely unspoken until… threatened with the loss of her one true love…. Mary must face her fears and expose the ugliness inside herself if she is ever to get what she wants.A comedy with dark undertones, Mary & Louise explores the ups and downs of friendship and the importance of finding one's voice within the din of great personal and technological change.
Peanut Gallery
By Molly Gandour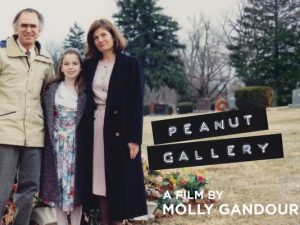 The Gandours were a family of four—mom, dad, and two daughters—from 1983 when Molly was born, until 1994 when her sister Aimee died of leukemia. Like so many other families in the wake of tragedy, the Gandours hobbled along as best they could, a four-legged animal on three legs. They didn't talk substantially about what had happened and how it felt. They did the best they knew how: lit candles, left flowers, went back to school, went back to work.Sixteen years later, Molly is living in New York, working in film and television, and feeling a disturbing degree of disconnection from her past. Her childhood memories are few and hazy. She decides to go home for six weeks to try to get to the bottom of things. Her parents agree to go to family therapy with her for the duration of her visit. And they agree to let her film the whole thing. Peanut Gallery is a record of the Gandours' six week-long effort to excavate their family's past, to understand the roles they assumed in the face of Aimee's illness and in the wake of her death, and perhaps, to begin to escape from those roles.
Sands of Silence
By Chelo Alvarez-Stehle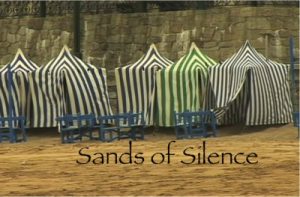 In Sands of Silence, a 15-year quest to expose the underworld of sex trafficking from Asia to the Americas leads journalist Chelo Alvarez-Stehle back to the windswept beach where her childhood ended and family secrets began.

Documenting the transformation of young women in Mexico and Nepal from powerless victims to resilient survivors and passionate advocates, Chelo undertakes a parallel journey toward personal healing and family reconciliation.

     An intimate story about an endemic problem, Sands of Silence celebrates the triumph of the spirit with a call to action to break the chains of sexual exploitation worldwide.
That's Crazy
By Lise Zumwalt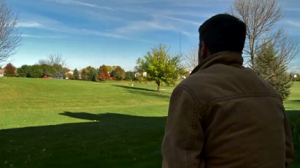 THAT'S CRAZY follows Eric, diagnosed schizophrenic, as he refuses court ordered medication andpursues his own path to wellness. Eric's decision triggers a series of personal, medical andlegal battles providing a window into the conflicting issues raised by involuntary commitment.Issues of dangerousness, the safety and efficacy of pscyh meds, forced treatment and agency are debated by Dr. Tom Insel, Director, NIMH, E Fuller Torry , Treatment Advocacy Center, mental health rights leader David W. Oaks and award winning journalist, Robert Whitaker.
Union
By Whitney Hamilton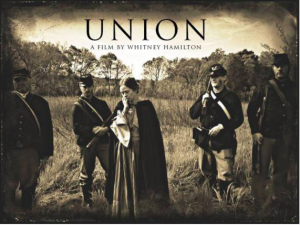 A woman disguises herself as her dead brother, Henry, in order to survive in the Confederate ranks during the Civil War. With the help of Indians hiding in the mountains 'Henry' is reunited with the widow, Virginia, who saved his life at the battle of Antietam and marries her to rescue Virginia from an unfortunate arranged betrothal. They keep each others secrets and forge an unusual family. It is the alchemy of gratitude.
 Roy W. Dean Spring Previous Grant Winners
2014 – Jen Senko for The Brainwashing of My Dad
2013 – Helen Hall for Pictures of Infinity
2012 – Suzanne Mitchell for Running Wild
2011 – Beth Harrington for The Winding Stream
2010 – Cathryne Czubek for A Girl & A Gun
2009 – Chad A. Stevens for Coal War
2008 – Melissa Montero for Our Women Our Struggle
2007 – Shawn Batey for The Changing Face of Harlem
2006 – Alice Hurwitz & Jeff Morgan for Lilly & Leander, A Legacy of Violence
2005 – Eric Gottlieb for Wakefield Convicted, Sentenced to Die
2004 – Muriel Stockdale for NYC Spirit
2003 – Rebecca Dreyfus for Stolen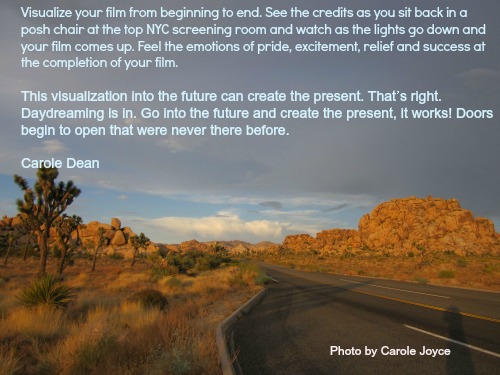 We thank our Community Partners for their continued support!