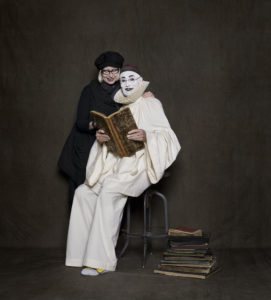 Spring Hurlbut is a successful artist, as is Arnaud Maggs. The two share the love of a lifetime.
Produced by Marcia Connolly, David Craig, and Katherine Knight, Spring and Arnaud explores their professional biographies, their work, and their love story. Being a card-carrying philistine, I do not fully understand their work; but as a hopeless romantic I love their love story of 25 years, and will be viewing the film several times just for those brief yet deeply endearing scenes.
A First Run Features release, Spring and Arnaud was produced with standard-bearing quality, and is thoroughly engaging—even for us philistines.
Music Note: Another powerful element is the film's soundtrack by composers Ohad Benchetrit and Justin Small. Their music is as beautiful and delicate as the two artists and their love. I contacted the composers. I begged and pleaded to purchase the soundtrack, but was unsuccessful in my attempt. It is now my life's quest to secure their soundtrack. (I hope the producers read this review.)