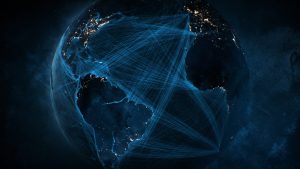 "I listen to the world, and to me song is life. It is the essence of who we are. And, it joins us all."
Christopher W. Clark, Ph.D.
Johnson Senior Scientist, Bioacoustics Research Program, Cornell Laboratory of Ornithology
Directed by Michelle Dougherty and Daniel Hinerfeld, and narrated by Rachel McAdams, Sonic Sea calls for much more awareness of, and constructive responses to our damaging of marine life via the many sounds of industry and military operations piercing our oceans. In one hour us viewers are educated about us humans' lethal practices and how we can alter them to reduce the carnage.
Fifteen authorities and activists describe their work and findings, and articulate what can be done now to make improvements. Whether we will do so is an open question. In any case, the purpose of this film is, of course, to be another catalyst for constructive initiatives on our part for our oceans and its magnificent creatures. Sylvia Earle, a superstar of pelagic activism, and Sting, a superstar, are among the interviewees.
Sonic Sea is available from the film's website.
From filmmaker Daniel Hinerfeld: "I'm thrilled to tell you that Sonic Sea just won Emmy awards for Outstanding Nature Documentary and Outstanding Music and Sound."
October 15, 2017
(Illustration of global shipping routes courtesy of Imaginary Forces and NRDC)