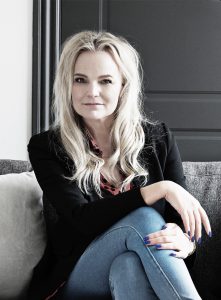 "When society is detached from reality—bad things happen. The 21st century will either be our greatest century, or our worst. That's going to depend on the choices we make in the next couple of decades."
Eric Beinhocker, Economist
Introduction: Throughout the ages, each time a new technology has appeared, it has transformed our lives and society—today more than ever. Lead by digitalization, followed by new living and intelligent technologies, our world is being transformed in a way that's difficult for us to comprehend.
In response, a group of 20 of the world's leading scientists isolated themselves for 10 days at the renowned Santa Fe Institute, hidden away in the desert of New Mexico. They came from all corners of science representing environment, economy, democracy, social media, education, status of institutions, and artificial technology. Together, they intended to start a revolutionary movement with an ambitious goal: To secure the future of humanity through science by finding the path to a new paradigm.
Note: The meeting took place prior to the Corona pandemic.
Directed by prolific documentary filmmaker Pernille Rose Grønkjær, "Solutions" begins with 'A Lineup of Humanity's Most Challenging Problems.' The film is organized by major categories the first of which is 'VISIONS: The Mission for the Meeting and Visions for the Future.'
As the film progresses each major category concludes with a few key points. For instance, the first category is 'SUMMARY': (I know. Sounds like it should be the last.)
INDETIFY MAIN CHALLENGES and WORK ACROSS DISCIPLINES /// FIND IDEAS and SOLUTIONS THAT CAN HELP PUSH SOCIAL, POLITICAL and TECHNOLOGICAL CHANGE /// FACILATATE A GLOBAL DIALOG ABOUT COMMON VISIONS /// TEACH HISTORY OF HUMANITY
Viewers see and hear the leading scientists presenting to camera individually and in group settings. Their passions, concerns, and hopes for humanity are palpable. This is another crucial film addressing humanity's urgent practical and existential issues. Yet, it is challenging. I challenge and urge readers to view and talk about this film. A second viewing would be worthwhile—as I have already done.
"Solutions" is produced by Danish Documentary Productions, with music by Jonas Struck. The film was presented by the United Nations Association Film Festival—UNAFF 2021.
"Solutions" won the Grand Prize at the Prague Science Film Festival.
(Photo of Pernille Rose Grønkjær courtesy of 'Solutions')