Written, directed, and edited by veteran documentary editor Suzanne Rostock, Sing Your Song answers the question: Why is there a documentary about Harry Belafonte? At least that was my question.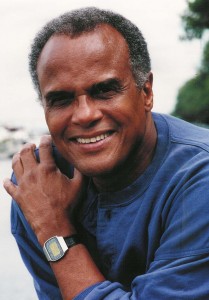 All I knew about Harry Belafonte was the Banana Boat song from the early 60s, and that I occasionally saw him on cable news channels commenting on current affairs. I always wondered why he was talking. As I've written before, you take your self-esteem into your own hands when you chose to watch documentaries. This one left me wondering, as so many other films have, 'Where have I been?!'
Sing Your Song is Rostock's first directorial project, and she's produced a masterpiece, an instant classic. She tells the stories of Belafonte's personal, professional, and political activist lives. In doing so she covers iconic events in the human rights movements, covering the last half of the twentieth century into the twenty-first.
Belafonte tells his own story through narration and directly to camera. Rostock includes interviews with family, celebrities, and socio-political leaders. She utilizes a vast amount of archival footage as well as Belafonte's earliest recorded television and film performances. Minute-by-minute Rostock paints an inspiring portrait of an inspired man who's made an immeasurable contribution to our world.
http://singyoursongthemovie.com/