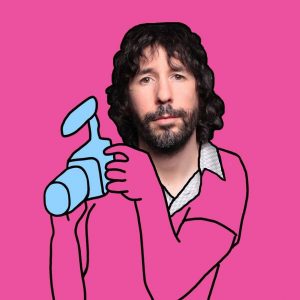 "Is it unethical? Using a documentary to meet women? When I started on this path it seemed harmless. But, now I'm not so sure."
Steve Markle
Steve Markle's Shoot to Marry is the world's,—no, the universe's—first rom-com documentary film. The three-word title can be translated to: 'I'm going to make a documentary about my attempt to find a woman who will marry me.'
Our hero does just that, he sets up meetings with a variety of women—one at a time, that is—spends time with them in a variety of contexts, films these encounters and dates, and narrates the whole thing. Just reading this logline, let alone watching the film, the controversial yet inevitable name pops up: Woody Allen—both in style and substance.
Shoot to Marry is hilarious, touching, and a fascinating study in chutzpah. The film won a well-deserved Audience Award at Slamdance Film Festival 2020, and Best Feature at the Canadian Film Festival 2020.
I enthusiastically recommend this film.
See the film's website to learn how to find the film. If you have Amazon Prime, you can see it there.
PS: Markle is also a well-trained pianist and airplane pilot.