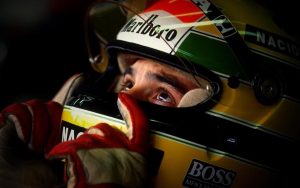 Directed by narrative filmmaker Asif Kapadia, Senna is a biography of Brazilian Formula One racing legend Ayrton Senna. There are different approaches to or philosophies of documentary film production. Kapadia chose the track less traveled—he used archival footage exclusively to tell the racer's jaw-dropping story.
Senna is distributed by Universal Studios. Given the massive number of documentary films produced each year, major studio attention to a documentary film is a rarity. As I viewed the studio's logo I wondered how this film received such mainstream attention.
The answer came quickly. Senna is a graceful man, and despite—or because of—his passion for racing he is also a warm, thoughtful, and religious man who cares deeply for others.
Kapadia races his audience through the peaks and depths of Senna's racing career. 'Purity' is a central theme. More than once Senna speaks of his early professional go-cart racing in Brazil as pure vis à vis the corruption of the Formula One organization he discovered and confronted.
At film's end we are stunned by the action we have just experienced as well as the noble character we have discovered.
The commercial DVD's special features include: Interviews, Senna Family Home Videos, and Filmmakers' Commentary.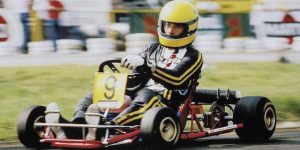 Facebook: https://www.facebook.com/sennamovie
Website: http://www.sennamovie.com/ (This web address brought up a 'site under maintenance' message. It's an open question if the site will return.)