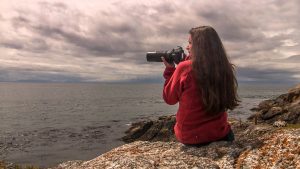 'the Great Song' in Michael Stillwater's beatific In Search of the Great Song is a metaphor, a reference to the sacred, to the spiritual connections with our world, to the grace and dignity of nature, and to the power of music, voice and sound.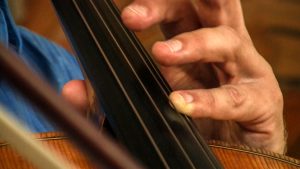 Stillwater interviews 50 people from many cultures and traditions speaking about sound, music, song and spirit; speaking about connections. One common denominator in these interviews is the depth of character, the nobility of the speakers. Their thoughts and perspectives are cradled by breath-taking images shot by Stillwater, as well as sacred musics from around the world.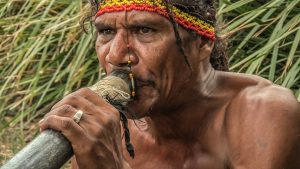 At film's conclusion I was struck with the beauty of all aspects of this film—the people, their words, the cinematography, and the music.
In Search of the Great Song is produced by Michael Stillwater and Doris Laesser Stillwater, and available from Song Without Borders.