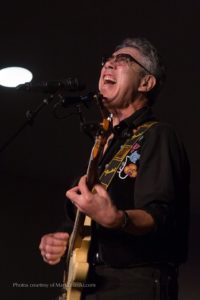 Written and directed by Catherine Bainbridge and Alfonso Maiorana, Rumble: The Indians Who Rocked the World brings to light the significant impact of Indigenous Americans on rock and pop music—and since American music found its way around the world, this impact is global in nature.
The film features Robbie Robertson, Buffy Sainte-Marie, Jimi Hendrix, Charley Patton, Mildred Bailey, Link Wray, Jesse Ed Davis, Redbone, Randy Castillo, and Black Eye Peas rapper Taboo. The artists acknowledge the presence of and, especially, the impact of their Native American genetic and cultural heritage on their music. The legendary Tony Bennett appears acknowledging the crucial impact Mildred Bailey had on his musical development. Miami Steve Van Zandt also appears in interview sharing his thoughts and experience of artists with Indigenous heritage.
Rumble is another one of those documentary films that could have been twice as long as its hour and 43 minutes run time. So much of the information is revelatory, I simply wanted to learn more, and to hear more of their musics. The film also serves as a reminder of the horrific treatment Native American's received—and still receive—from the country's post-Columbian immigrants.
I am always gratified when the world agrees with me on something. In this case, when you go to the film's homepage you will see how well Rumble was received in its festival run. Go to the film's press page and see how well the film has been received globally.