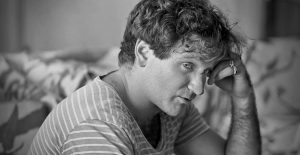 "His pathos was seeking to entertain and please. He felt when he wasn't doing that, he was not succeeding as a person, and that was hard to see. Because in so many senses, he is the most successful person I know, and yet he didn't always feel that."
Zak Williams
When Robin died I felt like I'd lost a beautiful friend I met in 1979, when I joined the rest of the world and bought his first record, 'Reality… What A Concept'. Over the decades I'd read the headlines, saw the reports of his struggles and triumphs. I celebrated and grieved as the story of his life played out in the mediasphere. His suicide cut me to the quick. It is a bitter-sweet experience when at least once a week I see the sign as I drive through Robin Williams Tunnel to and from the City.
Marina Zenovich's Robin Williams: Come Inside My Mind is the best possible documentary film about Robin Williams. The prolific filmmaker specializes in biography, and her latest about the brilliant and tragic comedian demonstrates a finely honed ability to tell a long story in a short period of time—and to keep viewers' eyes, minds, and hearts fixed to the screen.
Pam Dawber, Steve Martin, Eric Idle, Billy Crystal and many other friends and family echo Zak Williams' observation about his father—an emptiness that could never be filled, but could be temporarily eschewed by performing for people in virtually any context. What happened in his childhood to install this feeling so deep in his psyche, to foster his destructive addictions? Whatever the answer, why couldn't all his money find its way to master therapists who would help him escape Hotel California, to find a deeper ground of being?
Robin Williams: Come Inside My Mind is an HBO film. I hope non-HBOers will find their way see this superbly produced film about a beautiful heart, mind, and spirit.