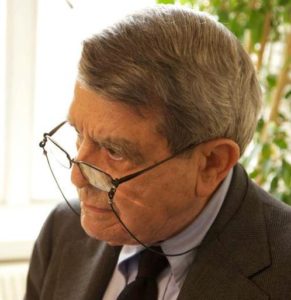 "It's a real practice-killer." Roy Seidenberg, MD, on the impact of John Sarno's book, Healing Back Pain
Produced by David Beilinson, Michael Galinsky, and Suki Hawley, All The Rage shares crucial information about Dr. John Sarno's approach to treating back pain, and tells the story of filmmaker Galinsky's healing from back pain and the making of this documentary.
Sarno discovered the mind-body connection early in his medical career, and distilled it to a simple yet challenging idea: Most back pain is caused by emotional trauma. Heal the trauma, heal the back. Over his career countless numbers of people have been spared the risks of surgery and medications (one risk of which is addiction) and, instead, have been relieved of back pain by focusing on their feelings. Sarno's Healing Back Pain: The Mind-Body Connection has sold more than a million copies and been translated into many languages.
Galinsky and company's interviews include those of Tom Harkin, Howard Stern, John Stossel, Larry David, and Andrew Weil. Many grateful patients also appear. The combination of Sarno's thoughts together with the experiences of these patients provide a compelling argument for self-examination the moment pain emerges—or, better yet, to do so as a preventative.
Dr. Seidenberg also makes a convincing case. Sarno's approach is reducing his clientele—but he's grateful, of course, for the opportunity to make a difference in his patients' lives.
Our host and narrator, Galinsky is also a subject of the film—one of the many patients who suffered from intense pain. We follow him through years of suffering. His healing is an emotional demonstration of the power of Sarno's thinking and approach.
I prescribe All The Rage for all those suffering from back pain and for those who do not want to get back pain.
All The Rage plays San Francisco's 4 Star Theater for one week starting November 3.
(Photo of John Sarno courtesy of 'All The Rage')