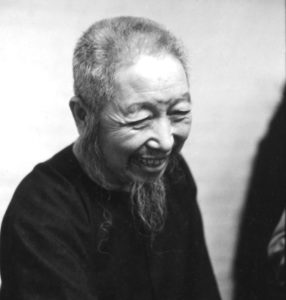 The 'Professor' is what his Tai Chi students called Cheng Man-Ching (1901-1975). He is acknowledged as the master who brought Tai Chi to the west. Tai Chi student and Hollywood writer/director Barry Strugatz has told the Professor's story in his first feature documentary the Professor: Tai Chi's Journey West.
Although the black and white footage of Man-Ching's work is grainy, with his film Strugatz has breathtakingly captured the generous spirit of a master practitioner and teacher. That footage is alternated with interviews of Man-Ching's students who became teachers. By film's end it is clear there is no way to measure the depth and profundity of Man-Ching's contribution to our world. This is a documentary film you will want to share with your friends and family.
I've known and wondered about Tai Chi for decades. Seeing this film has inspired me to finally start taking classes.
the Professor is a First Run Features release.