Description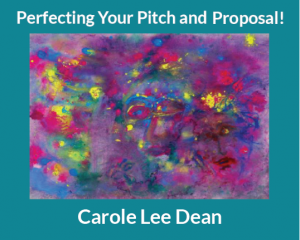 Proven Approaches for Designing and Delivering Successful Pitches and Proposals that Win Investors and Donors!
Some of the outcomes delivered in this ebook, as part of my time-tested
film funding system include:
● Learning the secrets of crafting the perfect pitch, proposal and
business plan.
● Learning how to overcome "stage fright" and pitch with confidence
and mastery.
● Overcoming the mental block, frustration, and wasted time involved
in designing the proposal, business plan and pitch with a clear
strategy and roadmap for successfully winning investors and donors.
● Creating proposals that "wow" your investors and donors.
● Crafting a "sticky story" that makes a lasting impression in your
investor's mind.
So let's get started and have fun with this! Lights, Camera, Action.