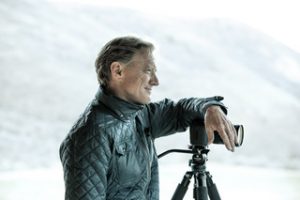 "Some of my research has been with hunter/gatherer cultures. Children are free, they're free to play and explore all the time. The adults believe that's how they learn what they need to know. Children, all over the world, when they're free they play at the whole range of activities that human beings have to develop skills at. They play at building things, they play with imagination, at logic, they play at language. Play is how children learn to create their own activities, solve their own problems, make friends. It's how they learn to live life. Not because anybody's making them do it, not because anybody's encouraging them to do it. I've become convinced this is just what kids do.
"But, more so today, than in times past, we have to continue learning, our whole life, our world changes, which means we have to keep a flexible brain, we have to keep a brain that's able to think creatively, think of new things, try new things—do all those that are done in play pretty much our whole lives."
Peter Gray, Professor of Psychology, Boston College
It is with both sadness and gratitude that I write about one of the two documentary films James Redford directed before his untimely passing, Playing for Keeps. Redford passed October 16, 2020. I have had the pleasure of seeing and covering six of his feature documentary films—and to interview him for my book "Telling Their Own Stories: Conversations with Documentary Filmmakers." He was a beautiful human being, and made countless contributions to our world via his films and his spirit.
And, by the way, he practiced what he preached. James played—including as a member of the band Olive and the Dirty Martinis.
Playing For Keeps is about the value, if not the urgency, that us humans incorporate play into our lifestyles. The film features two authorities on play—Peter Gray, Ph.D., Professor of Psychology at Boston College, and Dr. Stuart Brown, Founder of The National Institute for Play.
In the film we hear about and see several adults who have discovered play's value, and are sharing their work, no, I mean play with the world.
• NBC's journalist icon Lester Holt found the bass guitar and standup bass, and plays in bands.
• Kara Masciangelo, Information Services Manager, Federal Reserve Bank of New York, found a practically life-saving joy of paddle boarding in the waters of New York, New York.
• Jodi Smith, LCSW, RPT-S, CAAPT-I Canine Therapist, helps people find play through the intrinsic love given us humans by dogs—my favorite form of play.
• Isabella Miller, Program Director at the Berkeley FILM Foundation – a 501(c)(3) that gives financial support to local, independent filmmakers located in San Francisco Bay Area's East Bay. She enjoys several hobbies, including classic film, writing, historic preservation and swing dancing.
• David Miles, Jr., Founder of the Church of 8 Wheels, discovered and then shared the joy of roller skating with his students.
• Caroline's work and play have merged. She mastered the hula hoop, and has incorporated it into both her play and her work. She teaches the hula hoop, and is working on, or has already received her Doctorate of Philosophy in Psychology at Meridian University. Her dissertation is on 'Play and its Effects on Burnout and Compassion Fatigue Among Healthcare Professionals'—a challenging topic at this time.
My main point, though, about Playing For Keeps is all the transmissible joy of adult play Redford has captured in his film.
Interview of James Redford on Playing For Keeps