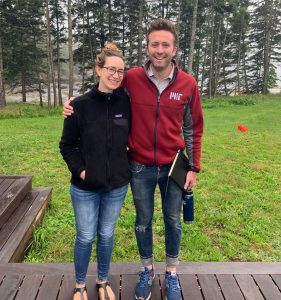 Picture a Scientist is a vitally important documentary about the oppression, suppression, gender and racial biases women scientists have faced since science was created.
Directors Sharon Shattuck and Ian Cheney interview several scientists and others about the plague of negative experiences women have faced throughout their careers, and about the painfully gradual yet hopeful increases of participation women in science have appreciated.
The film offers a cornucopia of statistics, stories of the featured women, and a litany of the overt and covert negative experiences women have faced including:
unwanted sexual attention /// coercion /// assault /// subtle exclusions /// being left off crucial emails /// not being invited to collaborate /// vulgar name calling /// obscene gestures /// hostility /// passed over for promotions /// relentless pressure for dates /// remarks about bodies /// sabotaging equipment /// mistaken for a custodian (a.k.a. janitor) /// ignored in meetings /// inappropriate emails /// treated like a technician /// allotted about a thousand square feet less of lab space than men /// questioning competence—and likely more.
Fifty ways for misogynists to sabotage your career.
Jane Willenbring, Ph.D., Associate Professor at Scrips Institution of Oceanography, part of the University of California, San Diego tells a story emblematic of the misogamy women in science have experienced.
Willenbring had the very exciting and potentially rewarding opportunity to go on an expedition in east Antarctica. The primary leader of the four-person group was the well-lauded David Marchant, Ph.D. This was her dream come true. But, it wasn't. The otherwise distinguished Marchant turned her dream to a nightmare by consistently harassing and abusing her throughout the expedition. Marchant physically damaged her, leaving a physical malady for life. Willenbring's story, though, has a gratifying ending.
There have been much-needed advances of women in science, yet even today one finding from the 2018 National Academies of Science, Medicine, and Engineering report on sexual harassment in STEM fields was that the best estimates are about 50% of women, faculty, and staff experienced sexual harassment, and those numbers have maintained so far.
Although there is still more work to be done, the film ends on an optimistic note painting a picture of much improvement in the worlds of women in science. I was left feeling and believing that advances for women in science will continue.
Available on Netflix, Picture a Scientist is a masterfully crafted film that urgently deserves a wide audience.
The film's music is by prolific composer Martin Crane.
(photo of Sharon Shattuck and Ian Cheney courtesy of 'Picture A Scientist')