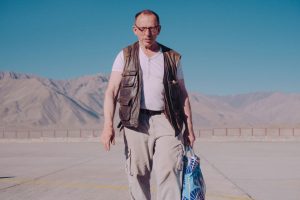 "What I've been able to do up to now is just plan the next footstep—one step ahead on the next goal to overcome. But, now we've done it, I can take a moment to actually see what is around, and it's beautiful, it's a beautiful place. And, I just consider myself very fortunate to have had this opportunity to see it through"
Desmond O'Keeffe
The title says it all in Michal Sulima's Piano to Zanskar.
Piano tuner Desmond O'Keeffe takes a 100 year-old, 80 kilo, Broadwood and Sons upright piano from his London workshop to a village named Lingshed, cradled in the Lingshed Valley, in the region called Zanskar. Names aside, the point is the piano was hauled from sea level to 14,000 feet up in the Indian Himalayas. This piano is the highest on Earth.
Sulima follows O'Keefe and friends from workshop to one of the most isolated settlements on Earth. On the surface of it, this endeavor seems a fool's errand. Indeed, the inevitable requisite unexpecteds confront O'Keefe and team on this odyssey, yet in addition to this incredible accomplishment, we have this dear and sweet festival-winner of a film which deserves a large audience—and, there is no want of delightful serendipity at story's conclusion.
The icing on this cinematic cake is Ernst Reijseger's absolutely perfect music to accompany the journey. I'd buy the soundtrack if it was available.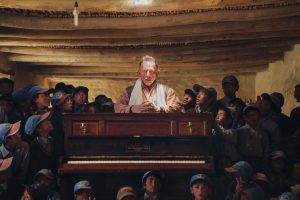 Facebook
.
(Pictured: Desmond O'Keefe)