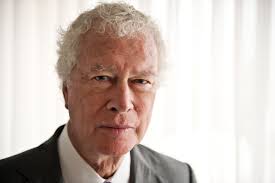 Directed by Drew Taylor and Larry Weinstein, Our Man in Tehran tells the story of "Argo"—told in documentary form by those who were rescued as well as their rescuers. Although it is both fascinating and enlightening to hear the story told by those who experienced it, I was left haunted and disturbed by the necessary context the film provides with its brief outline of the United States' interventions in Iran. That story is emblematic of the United States' imperial aspirations, the subsequent follies, and the bare naked hypocrisy of disguising control and exploitation with hollow declarations of 'freedom' and 'democracy.'
All that is not new to me, although I do believe that tragic history cannot be repeated too much.
What was new to me in watching this film is the crucial role Canada played in the rescue of six Americans. That role deserves to be fully clarified and acknowledged. This film does just that.
Our Man in Tehran features standard-bearing production quality. Given its brief 85 minute running time, I would love to see and hear more details of this harrowing story of rescue. The First Run Features' DVD includes a Discussion with Co-Directors, a Q&A at the Toronto International Film Festival, and a playable soundtrack of its original score by Asher Lenz and Stephen Skratt.