"Do You Want the Submarine with Missiles or Without Missiles?"
Tarzan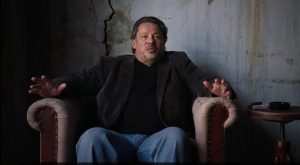 In 1997, a federal task force uncovered a plot to sell a Soviet military-style submarine to a Columbian drug cartel for $35 million.
In the style of a fast-paced 1980s caper movie, director Tiller Russell tells the story of how a few gangsters almost got away with this caper. Tiller juxtaposes interviews of the perpetrators with those of former governmental agents.
Russian immigrant Ludwig Fainberg, a.k.a. Tarzan, got his first job in America as an enforcer for the Gambino crime family. He didn't stay long. He headed right to his beloved Miami, Florida. "Miami is a place where I would love to live," he pronounced, "and where I would love to die." Tarzan opened up a strip club called 'Porky's'—yes, from the film of the same name.
He hired 'Fat Tony' Galeota as Porky's manager. The club was very successful. Russian mobsters learned about their comrade's successful venture, and adopted the club as a virtual office. Galeota's wife Kristy comments "Porky's was definitely a place you could get killed."
Like a pack of arctic wolves hunting for muskoxen, agents of the United States government went after this fresh meat. A multiagency task force was organized under the title Operation Odessa.
Meanwhile, this small loosely organized underworld of trafficking in drugs, arms, cars, boats, planes, and Russian helicopters was flourishing—and expanded mightily when the Soviet Union collapsed. After so many deals of big ticket items, times became even more exciting when the boys got in bed with Pablo Escobar and the Medellin cartel. Then, on March 17, 1995, after Tarzan's meeting with his (undercover) peer, he announced to one of his comrades a plan to purchase a Russian military sub and sell it to Columbian traffickers—and the rest is history which you may now watch.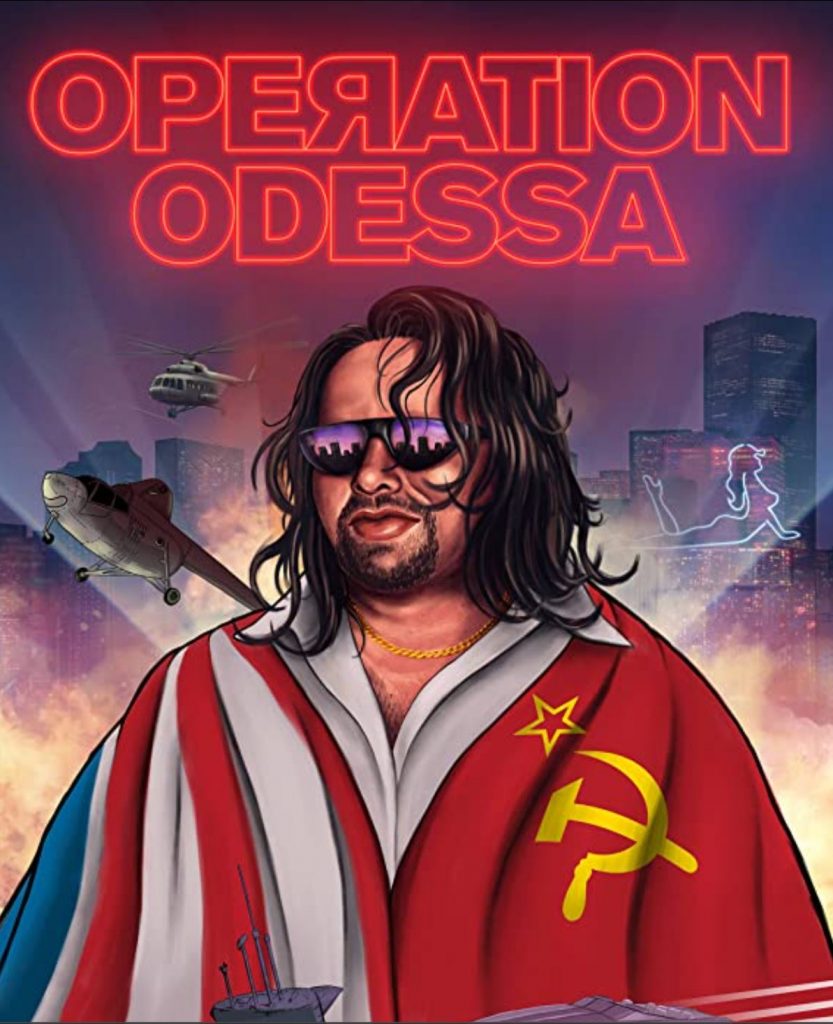 Operation Odessa is a slick, fascinating, jaw-dropping romp through a criminal world that seemingly knows no bounds. The twists and turns in this film make it one of the more memorable documentaries I've seen.
Unless I missed it, I am very surprised a narrative film hasn't been produced about this small group of bigtime criminals and their outrageous endeavors. In the meantime, though, we have this perfectly produced captivating documentary on Netflix.
Coda: I am also surprised that such a well-produced documentary has little to no social media profile—including the lack of a website for the film. In any case, that potential train has left the station, and we are left with Netflix. That is all well and good, but there is a larger audience for this film. My hope is that once Netflix lets it go, folks will be able to secure the film in one form or another.
(Pictured: Ludwig Fainberg, a.k.a. Tarzan)