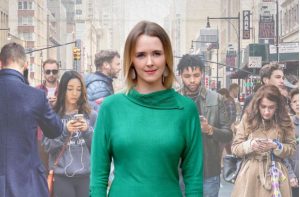 "When I started my experiment to see what would happen to my mental well being if I meditated every day for a year, I didn't plan to end up in the middle east, a region which is the front line of a global humanitarian crisis, in the heart of so much suffering."
Shannon Harvey
My Year of Living Mindfully is journalist/filmmaker Shannon Harvey's persuasive documentary about the benefits of meditation.
Intending to help both herself and the world, Harvey searched for and found a possible method to address the world's and her own mental health challenges in mindfulness meditation. One of the criteria she established in her search for help was that it must be scientific.
Harvey opens her film with a brief glimpse of herself standing in the middle of the Za'atari Refugee Camp in Jordan—one of the largest camps in the world. She then introduces her personal story, and interviews both scientists and meditators speaking about the global pervasiveness of mental illness, the paucity of effective treatments, and the positive physical and mental benefits of meditation.
Harvey then takes us on her year's odyssey. But, her story is longer than this year. She first spent more than three months preparing for this year. In addition to her pre-research and interviews, she endured a large number of medical tests before and after the year in order to establish a mental and physical health baseline.
What are the limits of meditation? At film's conclusion we are back at Za'atari, in Jordan. There is no apparent way out for the people living in this camp. Yet, Harvey finds meditators who are making positive difference for themselves and others.
The strong implication of the year's results is that people—including children—would benefit from making meditation a core part of our lives. How to prove definitively, in terms of pure science's epistemological standards, that meditation is beneficial for all is still a question Harvey has yet to answer for herself objectively. Yet she discovered promising results for herself and our world. And, she most certainly convinced yours truly.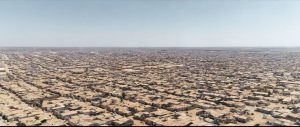 To watch My Year of Living Mindfully, and find out about how you can bring this film to your community, go to the film's website.