"When I found music, that's when I found myself"
Tom Sweitzer, Music Therapist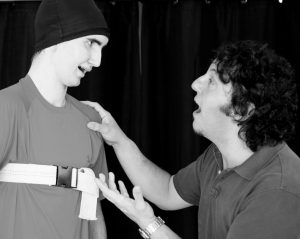 Tom Sweitzer was an only child raised by very dysfunctional parents. As the quote above suggests, music was his savior. He is from Altoona, Pennsylvania, and lives in Middleburg, Virginia. Sweitzer first met Forest Allen when the latter was in kindergarten and when the former was teaching music and drama at a private school.
Forest was multi-talented, adventurous, and freewheeling. He did not heed Sweitzer's warnings to slow down and consequently shattered his skull while snowboarding. He was in a coma, and wasn't expected to wake up—but, he did.
EMMY and Peabody award-winning Susan Koch's Music Got Me Here follows the years of hope and dread as Sweitzer and Allen's parents did anything and everything they could to save the deeply wounded Allen.
For Sweitzer it was music, of course. He had gone back to school and received the training and certification as a music therapist. Using music, he was the first person to elicit a sound from the wounded student. That was the very beginning of Allen's recovery, one that involved at least 15 surgeries and a few crises along the way. Music, it turns out, was the healing for both student and teacher.
The very well-reviewed Music Got Me Here is intensely emotional, of course. It is an intimate film about life and death, hope and grief, unadulterated love, the saving of two souls—and a testimony to the power of music. This is storytelling at its best.
Music Got Me Here is a First Run Features release. It opens December 4, 2020, on Virtual Cinema.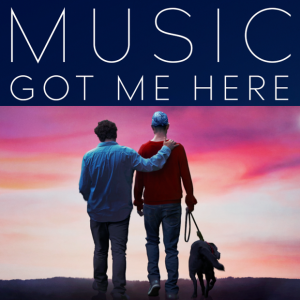 Facebook