Nope. Not the Lady's husband, brother or father. Gaga is an approach to dance developed by Ohad Naharin, the subject of this masterpiece of documentary filmmaking written and directed by Tomer Heymann.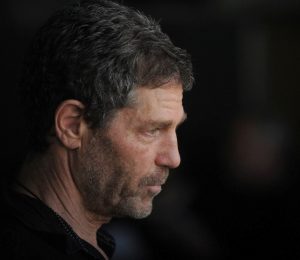 Heymann tells Naharin's professional and personal biographies which begin in early childhood—since that is when the dancer began dancing. We follow the charismatic teacher from Israel, to New York, and back again. Naharin tells his own story, and Heymann saturates the film with a cornucopia of dance clips.
By film's end I found myself stunned by the epic nature of this 100-minute film and the power of Naharin's presence. The story and Naharin's character transcends the subject of dance. I have viewed many dance films. Mr. Gaga is the most haunting.
The DVD is available from Icarus Films. I streamed the film via Netflix.